The only list of meal train ideas you'll need to take them a meal they'll deeply appreciate. There's an art to bringing meals for new moms. Great list of healthy meals that travel well and our favorite meal train website.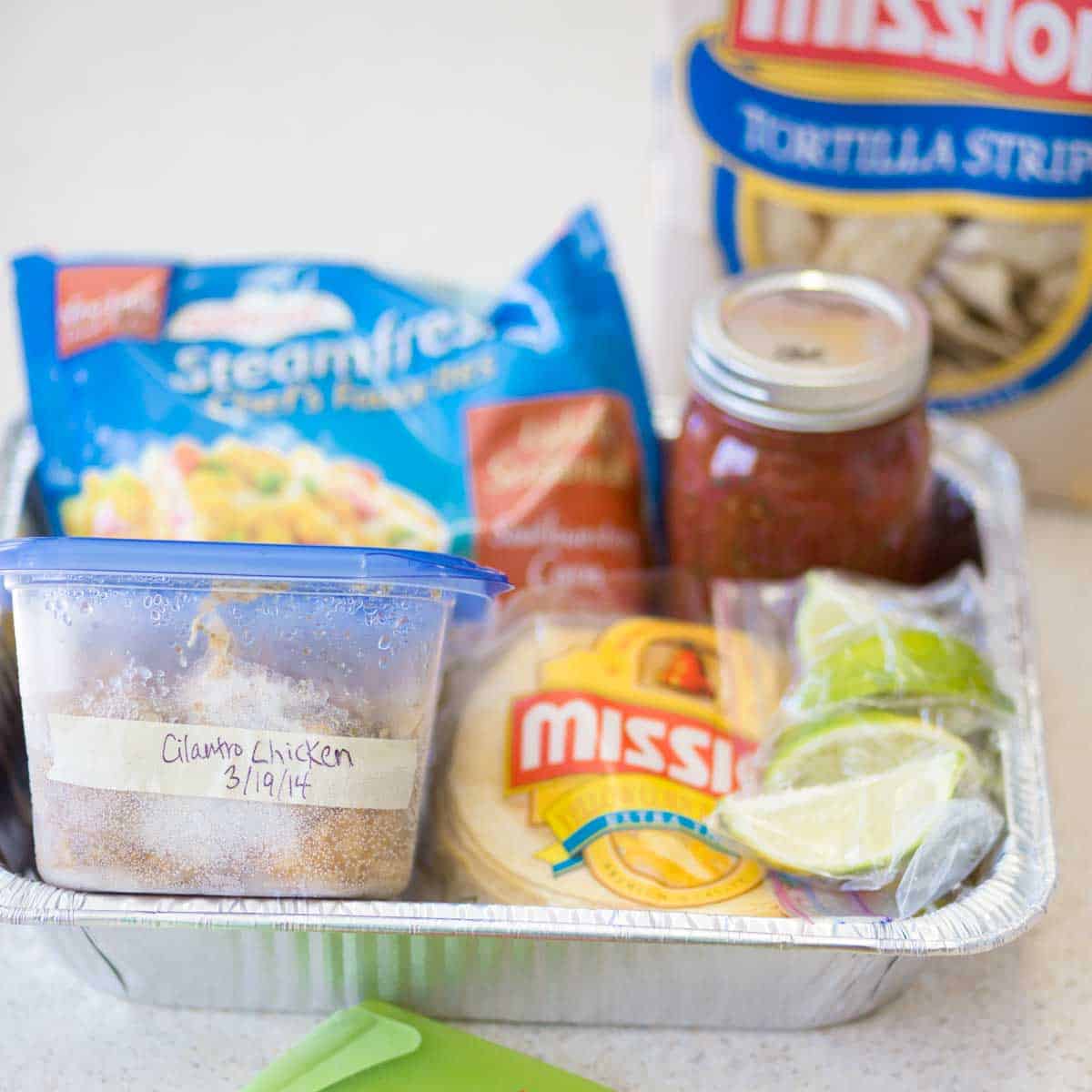 When Little Pea was born I was blessed with the World's Greatest Playgroup who stepped forward to bring meals for new moms in our group for SIX WHOLE WEEKS. Yes, 6 entire weeks of post-baby bliss where I could focus solely on Little Pea and some health stresses that came with her delivery and not have to give a passing thought about what would be hitting the dinner table at night.
Little Pea turns 4 this May and still those 6 weeks' worth of ladies stepping forward to show their love through casseroles and a friendly visit remains one of the most generous things I've ever experienced in my life.
I was more than pleased to participate in our group meal train and provide dinners for new moms home with their sweet babies but being on the receiving end of the dinner deliveries was humbling and heartwarming in a way I'm unable to adequately describe.
While every single crumb of food was appreciated beyond words, I also learned a thing or two on how to make sure the meals I delivered to others were the best they could be. Today I'm sharing those lessons in this "The Ultimate Meal Train Ideas List" in hopes that it makes that task easier for you and tastier for the recipient.
Does your playgroup or church have a mommy meals or meal train program? What do you call it? Seems everyone has their own special name!
Do you have a favorite meal you like to bring to new moms? Leave a note in the comments and add to the resource!
P.S. This post is dedicated to each of my dear friends in playgroup. You know who you all are. And to the ladies of my Book Club who extended those 6 weeks with another week and half with the meals you brought. And lastly to my friend Kristina, who knows way more about mommy meals than I ever wish she did. Thanks so much for your advice and help on this post.
Jump to:
Have a great suggestion for me to add to the list of meal ideas? Leave me a note in the comments and add to this resource!