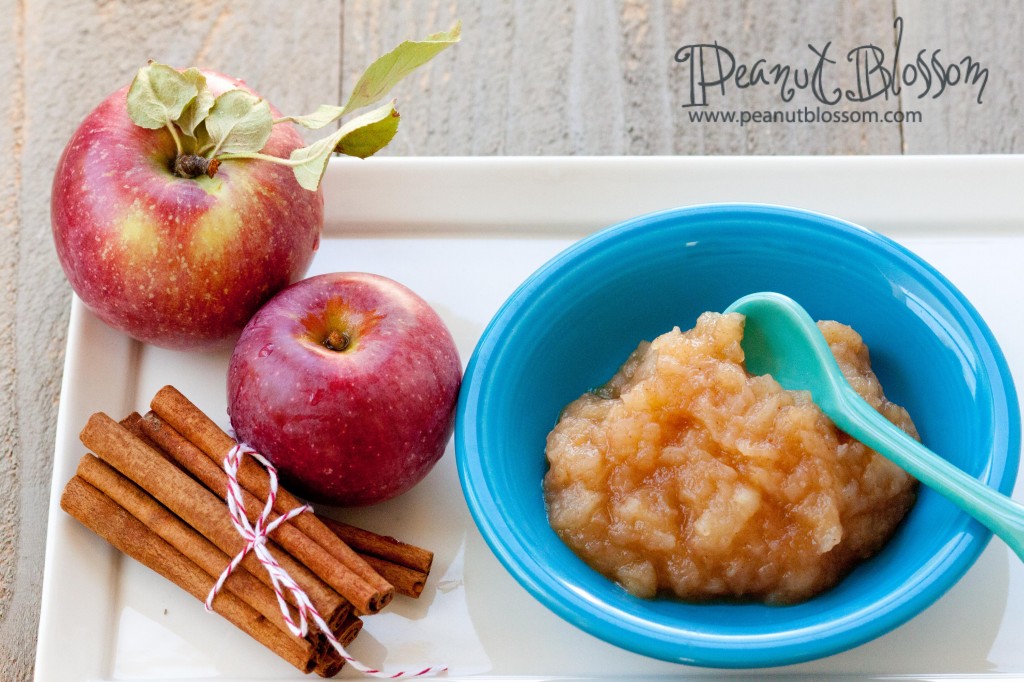 I'm so pleased to share with you a guest post by my friend Kristina today. A loyal reader and one of my book club cohorts, Kristina knows her way around the kitchen as she feeds her family of five. I'm always drooling over her recipes and I pounced on this one for applesauce when she mentioned it. I'm so glad she agreed to share it with you.
Welcome to the Peanut Gallery, Kristina!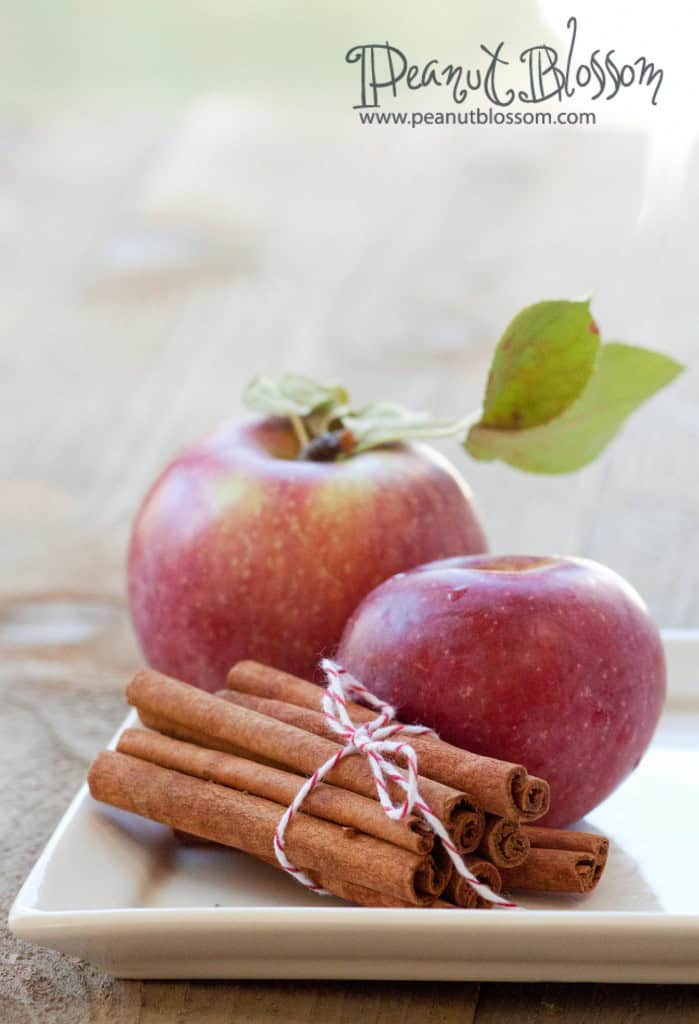 When a friend of mine, Renee, posted on Facebook that she was making batches of applesauce, she had no idea the effect this would have on her circle of friends. I quickly inquired if it was the recipe I had previously shared with her (secretly I knew it must be, because really, this is the simplest and most delicious applesauce recipe on the planet). Soon, many of our mutual friends asked for the recipe, so I emailed out on request.
Lo and behold, our Tiffany tried the recipe.  After falling in the love with it, she didn't just TRY it, she made batch after batch after batch to stock that freezer she holds so dear.
Not being a regular blogger, but always wishing I was, I jumped at the chance to share this fabulous fall recipe that I look so forward to making year after year. My family and I head out to pick at least a bushel of apples (Honeycrisp being our favorite variety). Picking goes quickly with this family of five. Then, the best part: we come home and I fill the kitchen with smells of apples, cinnamon and brown sugar.
We enjoy this fresh out of the microwave (can you even believe I'm saying "microwave?!") or chilled.  Or even frozen and then whipped into a yummy slushie. Let me tell you, when it's slightly warm, it's absolutely divine over vanilla ice cream. It is the most versatile and scrumptious recipe I have found for those fall apples.
You can tweak the recipe to make it your own. Add as much or as little cinnamon and sugar as you like.  Make it chunky or make it smooth. Anyway you make it, I promise you, it will be yummy.
I, and my applesauce loving friends, hope you enjoy this recipe as much as we do. Nothing says fall-eating like homemade applesauce (that's done in 20 minutes).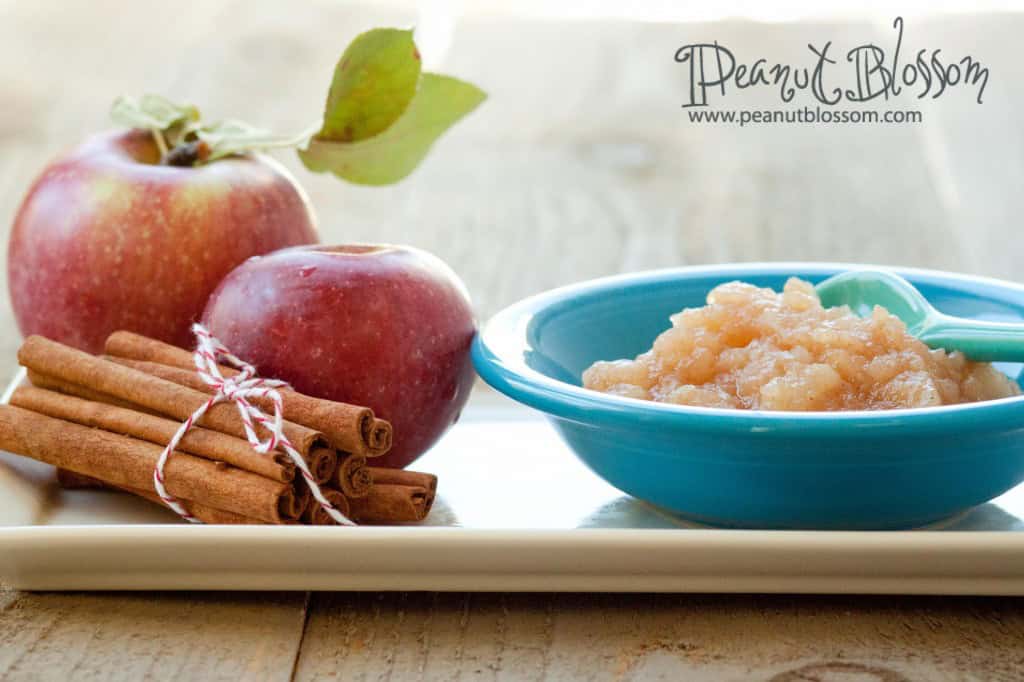 _____________________________
Homemade applesauce
from Book Club Kristina
Ingredients:
– 6-8 medium apples, peeled, cored, and cut up  (Use a mixture of sweet apples with tart apples for best flavor)
– 1/4 cup water or apple cider/juice
– 1/2 tablespoon lemon juice
– 1/3 cup sugar
– 1/4 cup brown sugar
– 1 teaspoon cinnamon
*Ingredient amounts are subject to taste, add more or less sugar and cinnamon to your taste preference. You can also add allspice or other flavors.
Method:
In 1 1/2 quart glass casserole, combine all ingredients. (If making unsweetened applesauce, omit the sugars.) Microwave on high for 4 to 6 minutes, or until apples are tender. Add a little more water if needed. Mash the apples with a fork to see how soft they are. I usually have to microwave them for another 4-5 minutes to get them the right consistency. Since some apples are juicier than others, use your personal preference about how smooth or "liquidey" you want the applesauce. (Note from Tiffany: I found 10 minutes to be perfect for the apples I was using.)
For a chunky applesauce, mash apples with a fork or potato masher. For a smoother texture, put cooled mixture through a blender or food processor until you have the desired consistency.
So yummy served plain or over vanilla ice cream.
Small quantities can be frozen and then whipped in blender for a refreshing slushy.
If making larger quantities, package the applesauce in plastic containers and freeze. (Note from Tiffany: I have 6 batches in my freezer now!! LOVE this recipe!)