This homemade applesauce can be made right in your microwave in just minutes. Add your favorite apple pie seasonings or just stick with brown sugar and cinnamon. The final applesauce can be cooled and frozen for future use.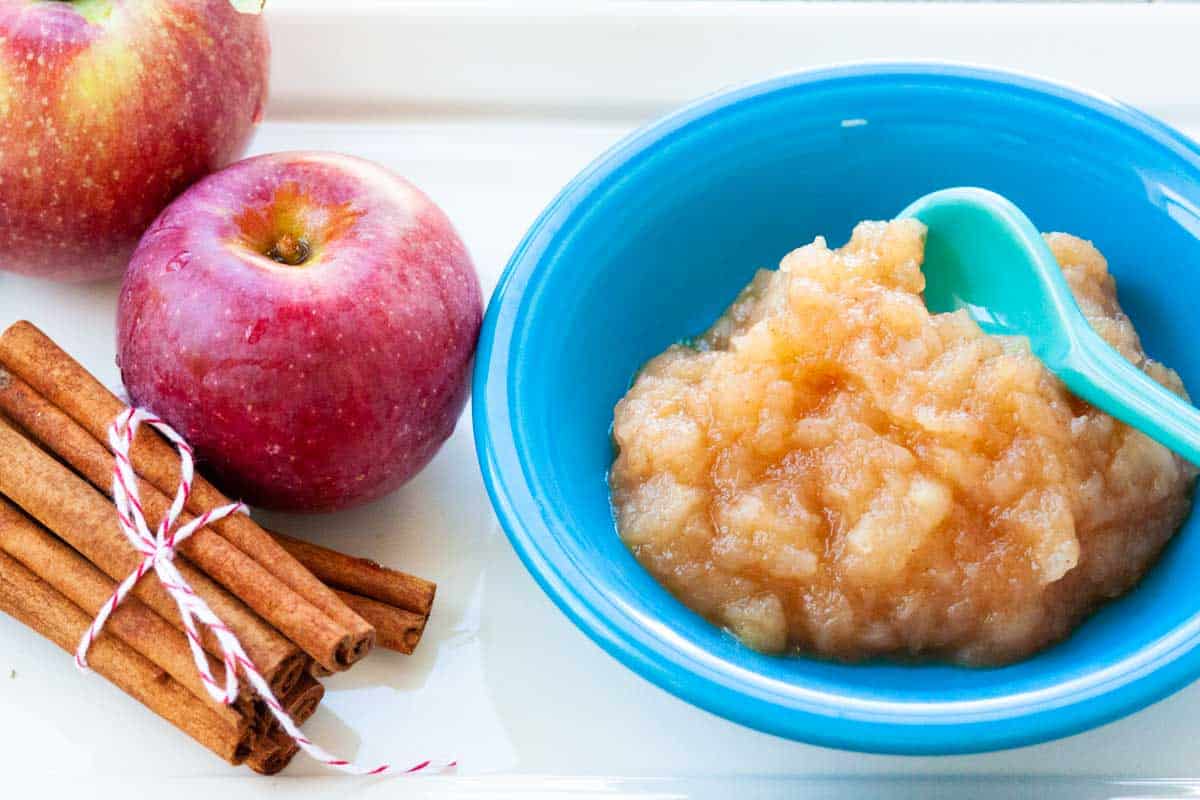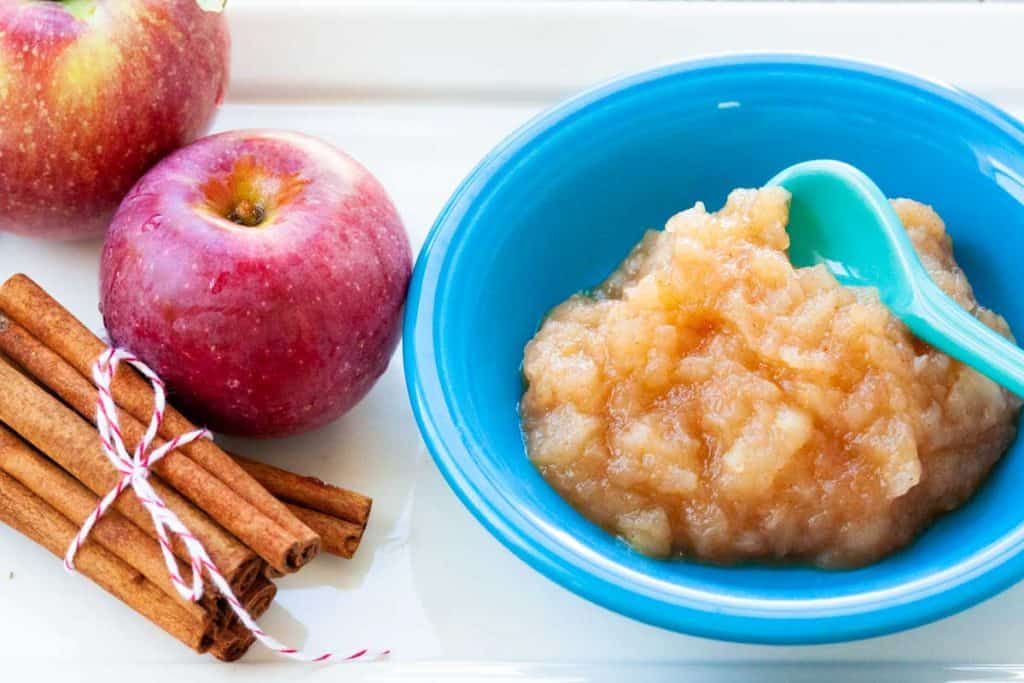 The best part of taking your family to an apple orchard in the fall is coming home with giant bags of apples for baking. There's nothing better than filling the kitchen with smells of apples, cinnamon and brown sugar.
If you thought making homemade applesauce was a time-intensive recipe, guess again. This easy peasy recipe is done completely in your microwave in just minutes.  
Make a batch and you could even freeze it and then whip it into a yummy slushie. When it's still slightly warm, it's absolutely divine over vanilla ice cream. It is the most versatile and scrumptious recipe I have found for those fall apples.
You can tweak the recipe to make it your own. Add as much or as little cinnamon and sugar as you like.  Make it chunky or make it smooth. Anyway you make it, I promise you, it will be yummy.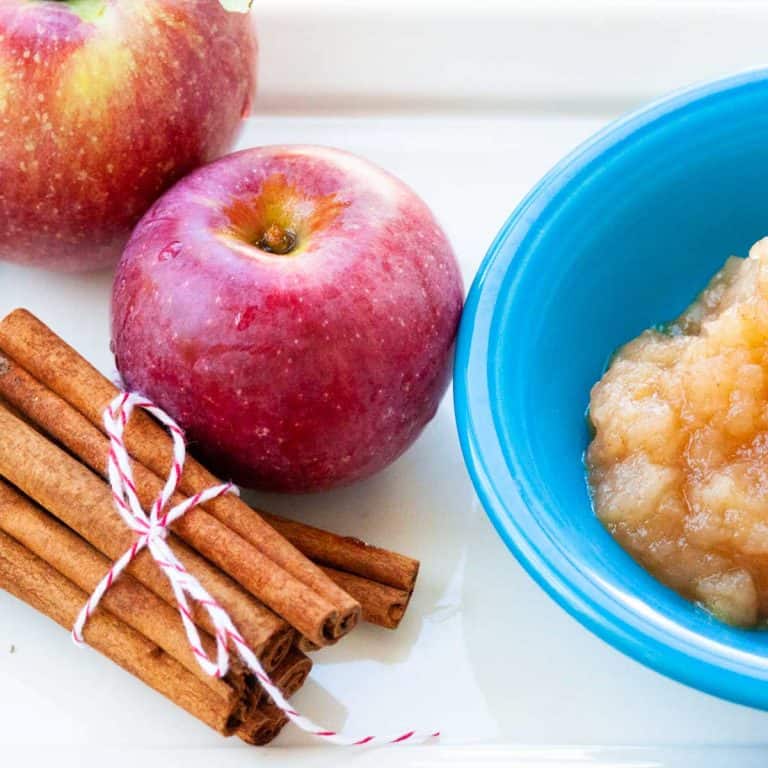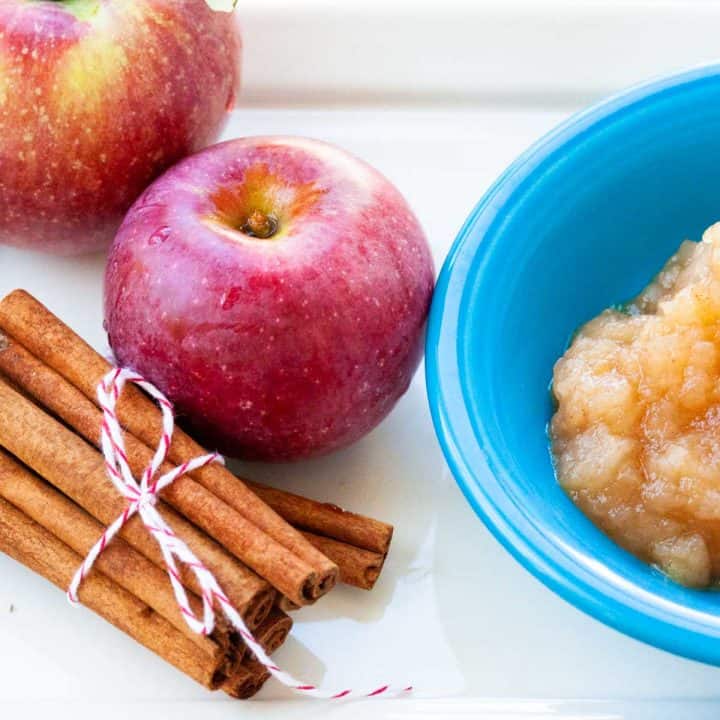 Homemade Applesauce in the Microwave
This easy applesauce is made right in the microwave in just minutes. Mix in your favorite apple pie seasonings or simply use the brown sugar and cinnamon combination.
Ingredients
6 - 8 medium apples, peeled, cored, and cut up into chunks (Use a mix of sweet and tart apples for best flavor.)
¼ cup water or apple cider
½ tbsp lemon juice
⅓ cup sugar
¼ cup brown sugar
1 tsp cinnamon
Instructions
In 1 ½ quart glass casserole, combine all the ingredients.
Microwave on high for 4 to 6 minutes, or until apples are tender. Add a little more water as needed. Mash the apples with a fork to see how soft they are. Microwave up to another 4 - 5 minutes so they mash easily.
Since some apples are juicier than others, use your personal preference about how smooth you want the applesauce.
For a chunky applesauce, mash apples with a fork or potato masher. For a smoother texture, put cooled mixture through a blender or food processor.