Quick family dinner ideas for busy nights: These 30 easy quick recipes will feed your family and help you skip the drive-thru even on a night filled with sports practice, dance class, or tutoring.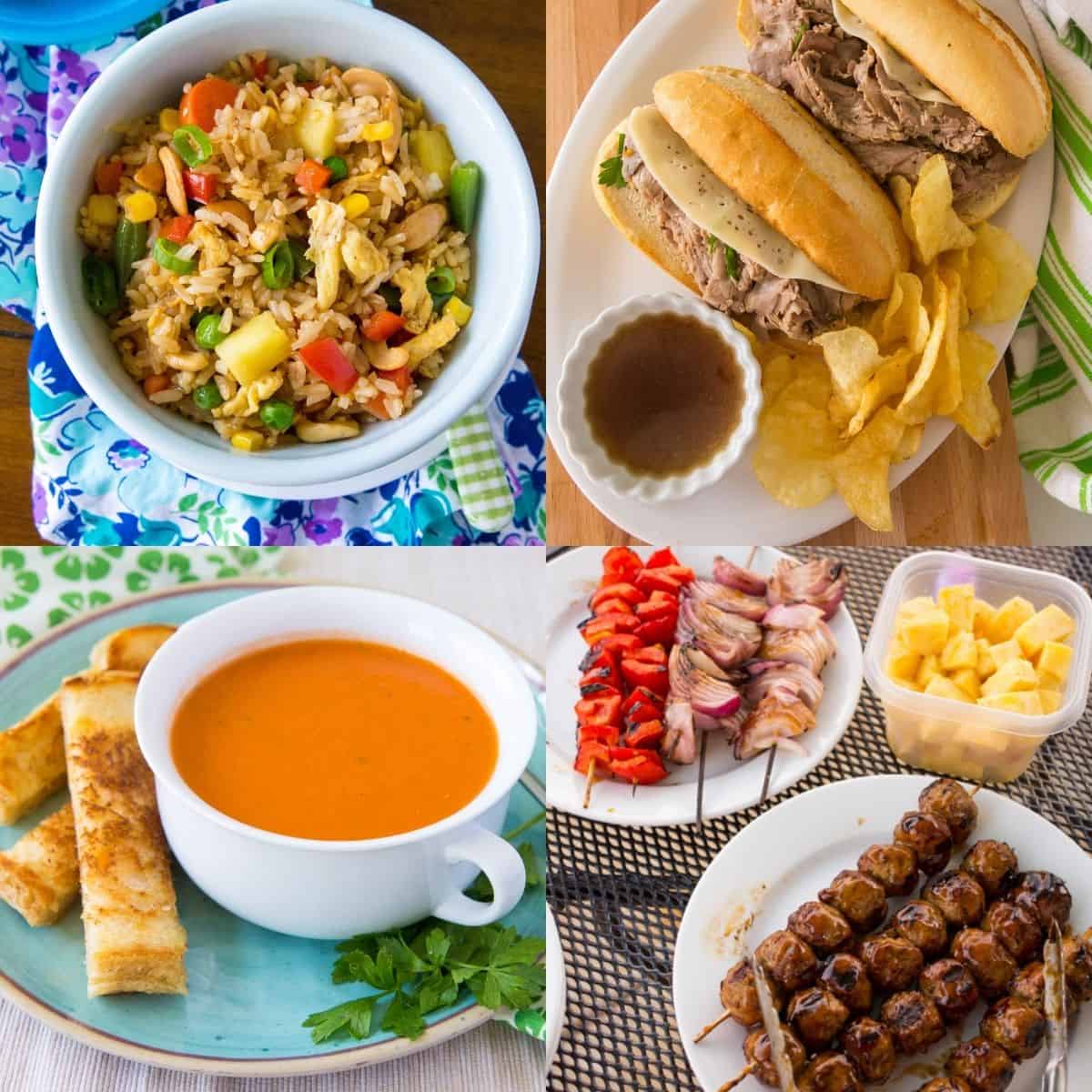 Jump to:
Dress up a frozen pizza: Stock your freezer with plain cheese or margarita pizzas. Top them with healthy leftovers in your fridge.
PRO TIP: Most Mexican food can be quick and easy, don't miss my 30+ Taco Tuesday recipes you could add to the rotation, too.