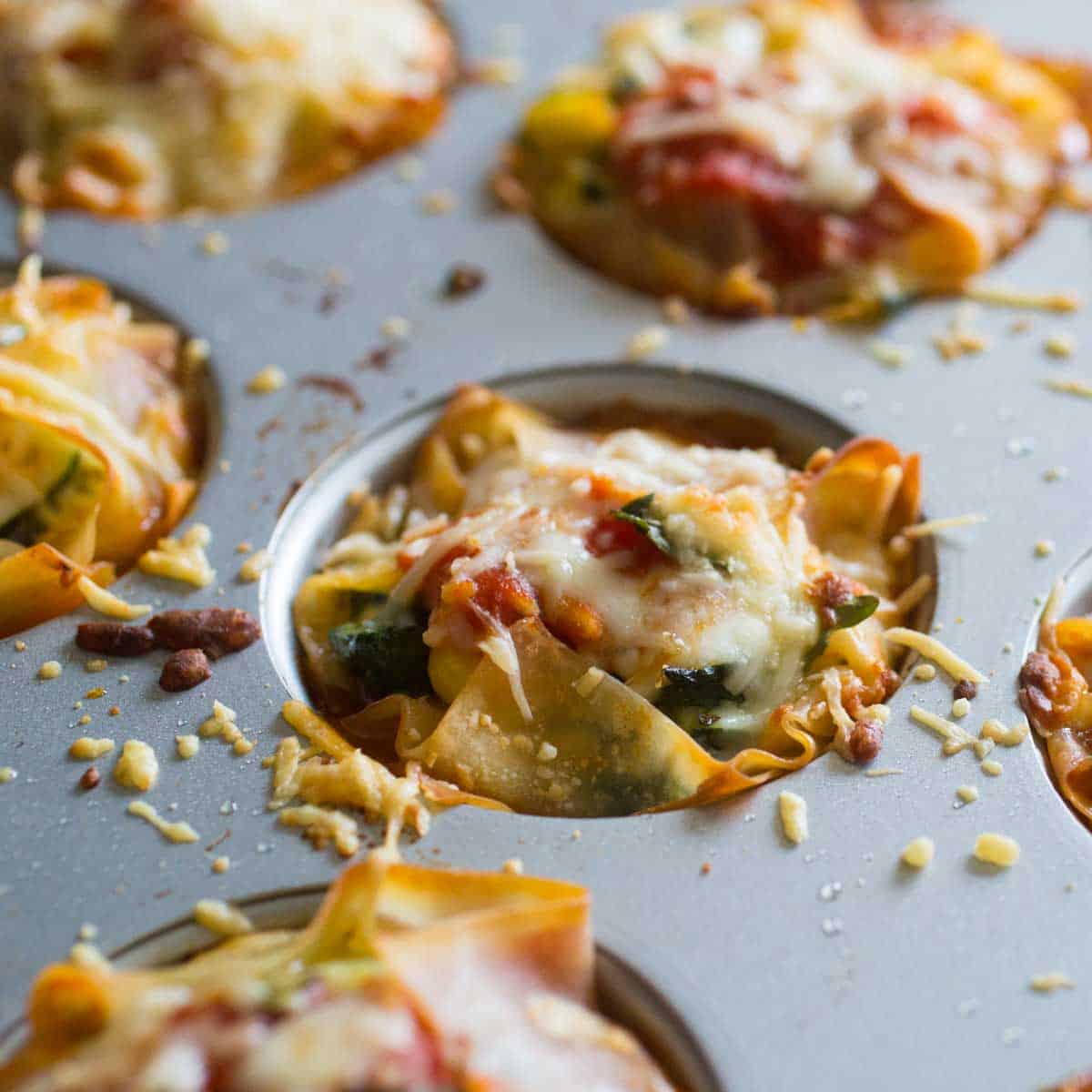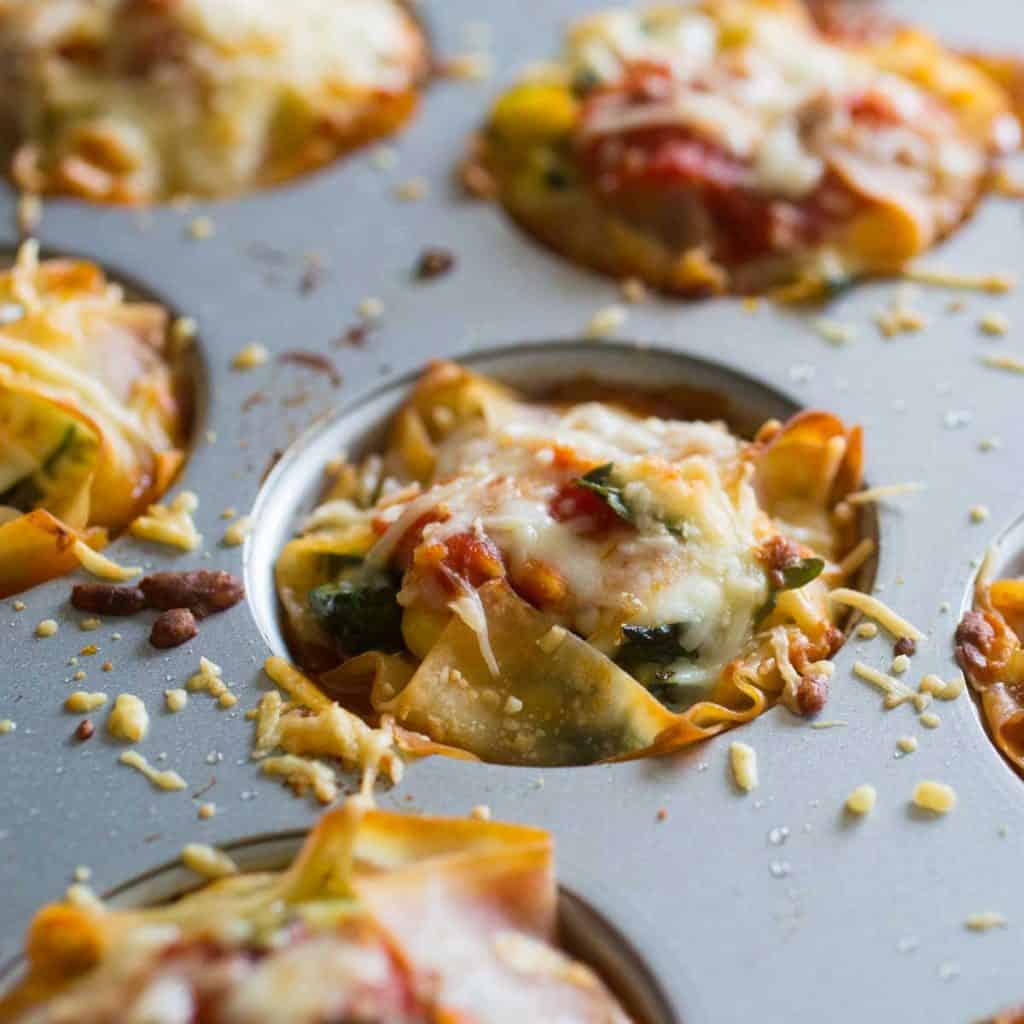 I'm sure you've heard that finding time to cook with your kids makes it more likely they will try new foods. I've always loved this idea and do try to get the girls in the kitchen with me as often as I can. But at ages 4 & 8, my girls tend to prefer to help with baking -- cookies, cupcakes, banana bread, etc.
Actual cooking with real live vegetables hasn't been quite as exciting and has failed to entice them to join me in the kitchen. When Raddish Kids approached me and asked if I would test out their subscription box, I was intrigued by the concept: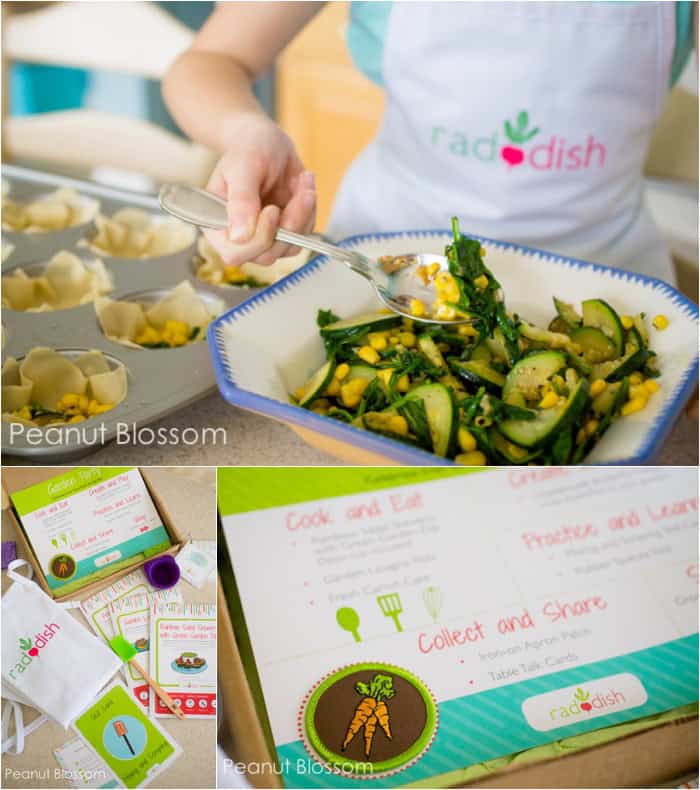 "At Raddish, we believe two of the greatest gifts you can give your children are a love and appreciation of good food, and a childhood enjoyed at the family table. Over the last 20 years, picky eating has become rampant, parents have turned into short-order cooks, and family mealtime has declined 30%.
With Raddish, we want to change all this. Why?
Kids are much more eager to eat a meal they helped prepare -- fruits, veggies, and whole grains included.
Kids who are empowered in the kitchen cultivate a diverse palate.
Culinary education inspires self confidence, fosters independence, and instills an appreciation of where food originates.
The kitchen supports academic and cultural pursuits -- we think it's the tastiest place to learn!"
Our Raddish kit arrived with the cutest kid-friendly cooking materials I have ever seen. We have a small handful of cookbooks for kids and the Peanut has enjoyed looking at them, but the only recipes she generally asks to make from them are dessert related.
Raddish provided 3 recipes on a THEME. Oh how I find that so appealing. This one was garden related and just perfect for spring. But better yet, they three options offered a main dish, an appetizer/snack, and a treat--all which included vegetables!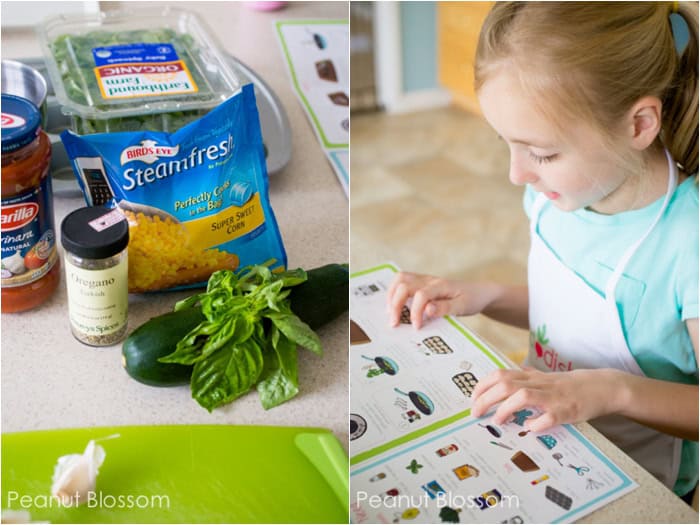 For our review, the kids desperately wanted to make the carrot cake recipe but I already knew they would love that one. I wanted to push our limits a little and try something more out of their comfort zone to see if the cute kit really worked.
I chose the Garden Lasagna Pots which were described like a "lasagna cupcake" on the card. What clever marketing for vegetables to kids!
While I prepped the cooking stage, I sat the Peanut down with the recipe card so she could talk me through what I needed to get from the pantry. Each ingredient is illustrated along with the tools needed. The steps are very simply written and also illustrated. She loved being able to see the entire process before we began.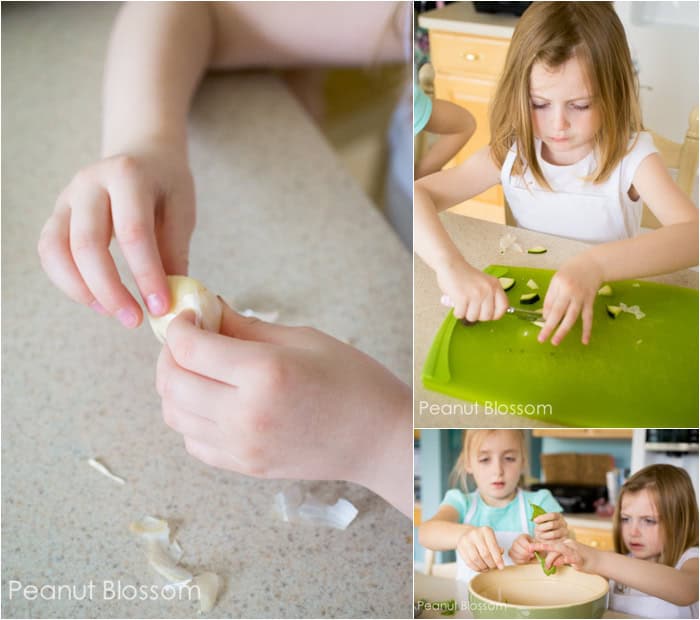 I did most of the initial prep of the veggies because it involved my big knife to cut the zucchini but I had the kids tear up the basil and peel the garlic. Little Pea was very jealous of my knife, so I got out one of our dull kid butter knives and let her practice cutting a few small pieces of zucchini. She was content to just work with those materials while the Peanut and I did a few of the more complicated things.
The first step was to sauté the garlic and zucchini and then mix in spinach and corn. I knew this would be a veggie heavy dish when I picked it, but the large amount of GREEN things going into this skillet had me nervous they would go running.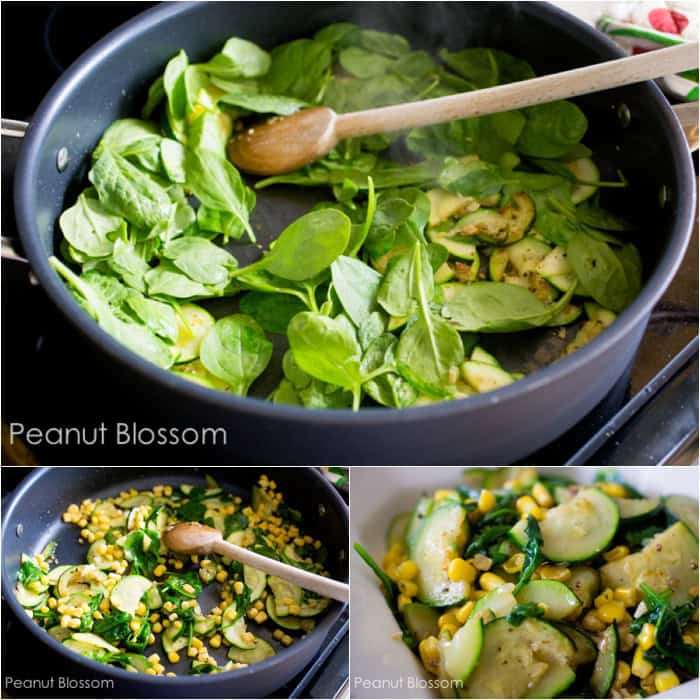 Since the garlic hit the pan first, I got quite a few, "Mom, that smells really good!" but their jaws dropped when I brought the big bowl of filling over for the assembly line.
I could tell the Peanut was starting to get a little nervous by the vegetable quantity at this point, but we just powered ahead. I lined up the veggie bowl, the cheese + basil filling, and a big bowl of marinara for her assembly project.
The recipe requires working with wonton wrappers, which was a new thing for the Peanut. I showed her how to do the first one and then she did the rest: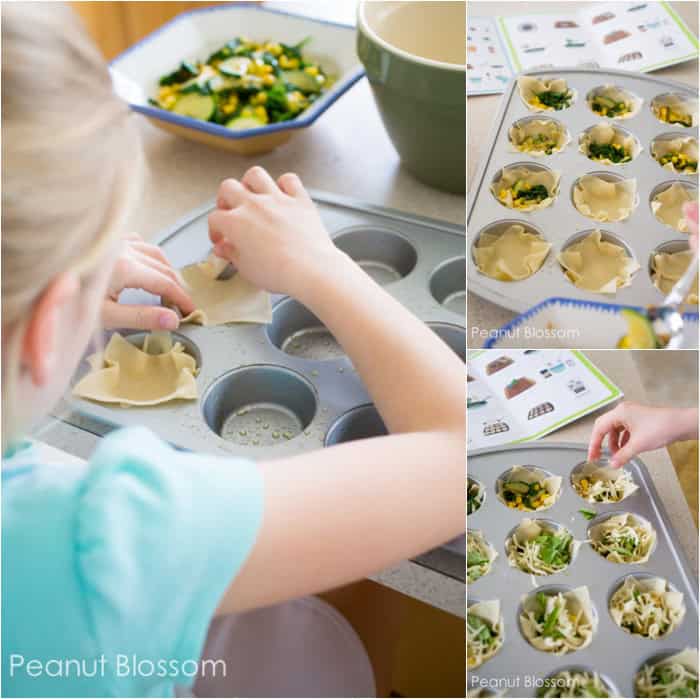 Then just like traditional lasagna, the filling gets layered into the cups.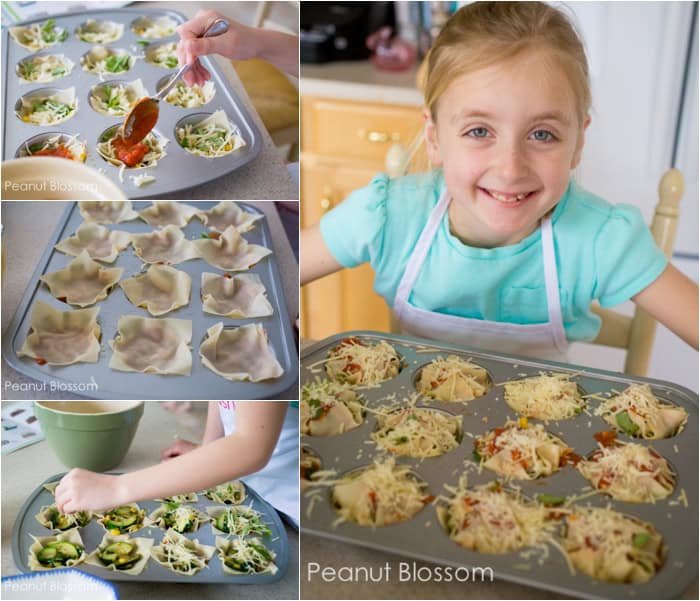 It was really hard for me to not be too involved with the assembly and to step back and let her manage it, but she did great! And just look at that proud smile on her face.
Little Pea's attention span was limited and she joined us when she wanted, it left me with more time to spend with just the Peanut.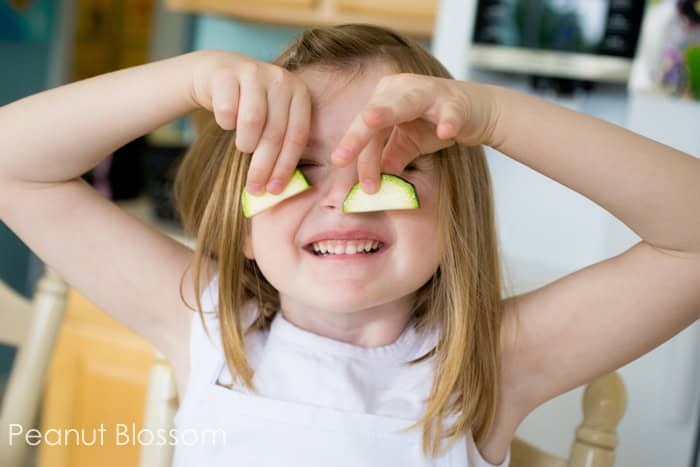 When the "veggie cupcakes" came out of the oven, the Peanut was very nervous to give them a try. Having just spent the last 30 minutes prepping them, she couldn't resist. They were pretty hot in the center so I cut it up into smaller bites for her.
She finished the first cup quietly and then I heard:
Mom, can I please have a second one?
These are the best vegetables I've ever tasted.
Do you hear the angels singing? I do. And even better was the "Can we make this again? These are so good. I didn't think I would like them because of all the vegetables, but I can't even taste the zucchini."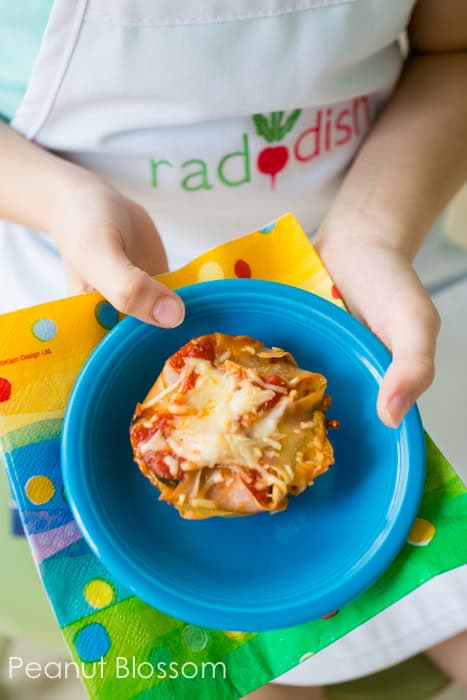 We had our annual visit with the Peanut's pediatrician this morning and somehow this recipe came up in discussion. She knows the struggles I've had with picky eating in our family and her jaw dropped when the Peanut told her how much she loved them. We are on Doctor's Orders to make them every week! Ha!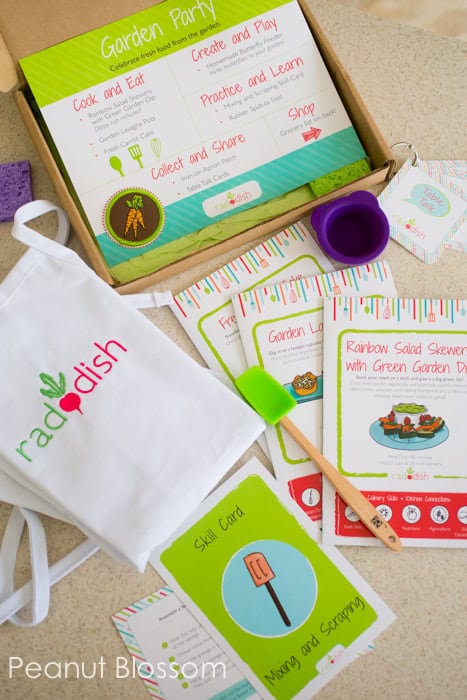 Beyond the fantastic new recipe we now have in our rotation, what made the Raddish Kids kit exciting and different than just another cookbook is the adorable extension learning that comes with each card. The science behind plants and why spinach wilts when you cook it is included with the lasagna cups card. The others featured information on garden animals and edible plant varieties.
They also included:
a comprehensive shopping guide for all your ingredients
table talk discussion cards for dinner time
a skill card for using kitchen tools
a butterfly feeder craft with the materials you need to make it
an iron-on badge to add to your apron (did you see that cute carrot badge in the photo at top? Adorable!)

Garden Lasagna Pots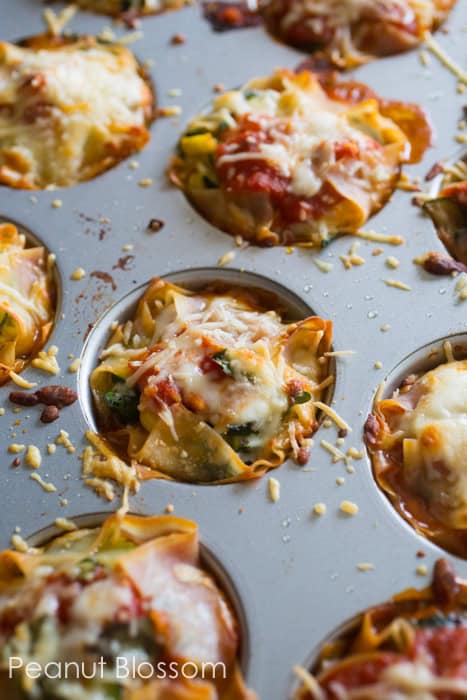 Ingredients:
2 cloves garlic
2 zucchini
2 tablespoon olive oil
½ teaspoon salt
¼ teaspoon pepper
1 teaspoon oregano
4 cups fresh baby spinach
½ cup corn
6 basil leaves
1 cup ricotta
1 cup shredded mozzarella
1 package square wonton wrappers
1 cup marinara sauce