One pot meal ideas for cooking on the stovetop in a skillet, in the oven in a casserole dish, in a small appliance like an Instant Pot, slowcooker, or air fryer. These easy dinner recipes are perfect for getting food to the table with minimal clean up after!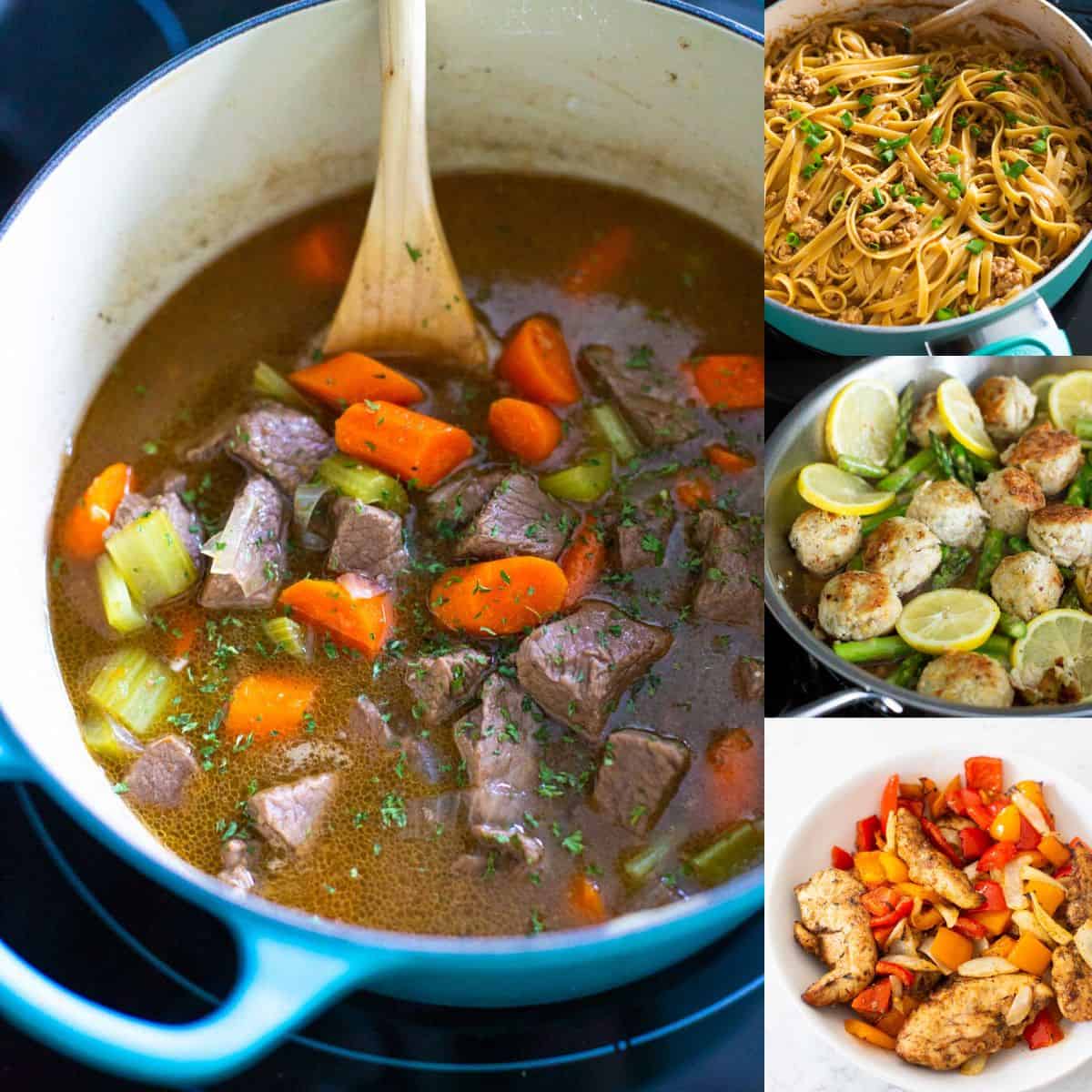 These delicious one-pot wonder recipes are the easiest way to get good food on the table on busy weeknights.
Simple ingredients are prepared for maximum flavor in fewer pots so you have less dishes to wash, something that is sure to make the whole family cheer.
While none of these recipes require a lot of work, a great meal in less time takes just a few easy tips.
Jump to:
What Counts as a One Pot Dinner?
When the head dinner maker ventures out into the internet to find "easy one-pot meals," the dish they have in their imagination is going to be a little bit different from cook to cook.
Some want an easy casserole they can pop into the oven all at once, but maybe it takes a few extra dishes during the prep process.
Some want an all-in-one skillet dinner that doesn't dirty a single other dish.
Some are ok with a sheet pan dinner as long as everything cooks all at the same time.
Some want a pasta toss and don't mind that you have to drain the pasta before you can build the sauce in the now-empty pot, working in two stages.
For the sake of this list, I've defined a these one-pot recipes as dishes that are finally cooked all in one single vessel:
Skillet
Pot
Sheet Pan
Casserole Dish
Dutch Oven
Instant Pot
Crock Pot
Air Fryer
The end result is the same across all of them: a hearty meal that makes minimal cleanup and takes less time than some of the more complicated dinner recipes out there.
Minimal Clean Up Tips
While these healthy dinner recipes are eventually cooked in just one pot, you still have to prep the ingredients that go into the final dish.
To really ensure that you spend less time in the kitchen overall, here are my best dish washing tips to make everything run smoothly:
Repurpose: You don't need separate mixing bowls or cutting boards, use what you have over and over again vs. taking a fresh dish from the cabinet. Prep all raw veggies, cheeses, and fruits, BEFORE any raw meats and you don't even need a new cutting board or knife.
Rinse As You Go: The longer things sit, the more they stick. Even if you don't fully wash as you go, just rinse anything with sauces or beaten eggs or anything sticky as soon as you can. When washing time comes, it will go so much faster.
Wash While it Cooks: This is the BEST part about a one pot meal. Every recipe on the list will have some unattended cooking time that you can work your way through the dish pile. Having a neat and clean kitchen with just one pot of delicious dinner ready to serve makes the post-meal clean-up go so fast!
One Pot Skillet Recipes
The easiest one pot meals are usually made in a skillet right on the stovetop.
Using prepared items like frozen meatballs and frozen veggies make them go even faster!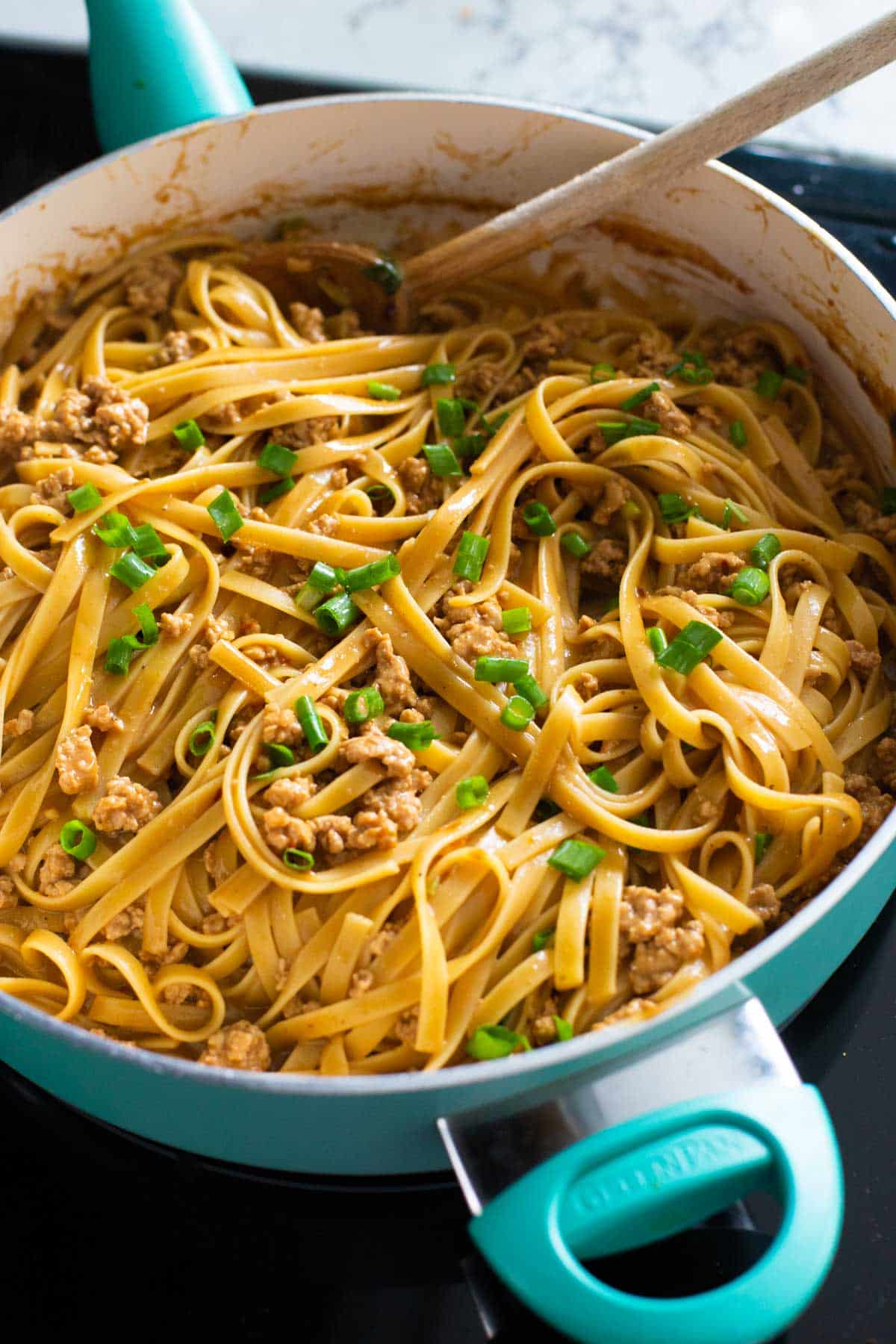 Baked Cheese Tortellini Skillet: This easy pasta skillet starts on the stovetop and then finishes in the oven. Easy prepared tortellini with fresh veggies and the ground meat of your choice is a huge hit with kids.
One Pot Taco Skillet: Grab a bag of tortilla chips from the store and serve this skillet right on the table! My kids love dipping and dunking their way through this dish.
Garlic Butter Shrimp Skillet: The butter sauce for this shrimp recipe has white wine and lemon, it is so delicious you'll want to sop up every last drop with some crusty bread .
Creamy Taco Pasta Skillet: Cream cheese is the tangy thickener to this homemade "hamburger helper" style skillet supper.
Baked Shrimp Scampi with Breadcrumbs: You could just add a simple bagged salad to this baked shrimp skillet because the bread crumb topping is so hearty.
Best Italian Meatballs in Tomato Sauce: If you don't want to dirty a second pot to boil some pasta, just make these meatballs and serve them in sandwich buns for homemade meatball subs.
Pineapple Teriyaki Meatballs Stir Fry: Prepared frozen meatballs with canned pineapple make this a quick fix on a busy night. You can buy cooked rice in the freezer section and just heat it up in the microwave.
Romano Chicken Meatballs with Lemon Sauce: Just add a loaf of crusty bread to go with this lemony meatball dish. Fresh asparagus can be sautéed right in the skillet for the full meal.
Philly Cheesesteak Sloppy Joes: Pile this savory ground beef on sandwich rolls and add a bag of chips and some fruit for an easy dinner.
Chicken Fried Rice: Use leftover white rice and shredded rotisserie chicken to make this quick take out dish from scratch at home.
Casserole Recipes
Easy casseroles are a classic one pot dinner strategy. Families loves these recipes because many of them can be prepped in advance the day before and just baked at dinner time.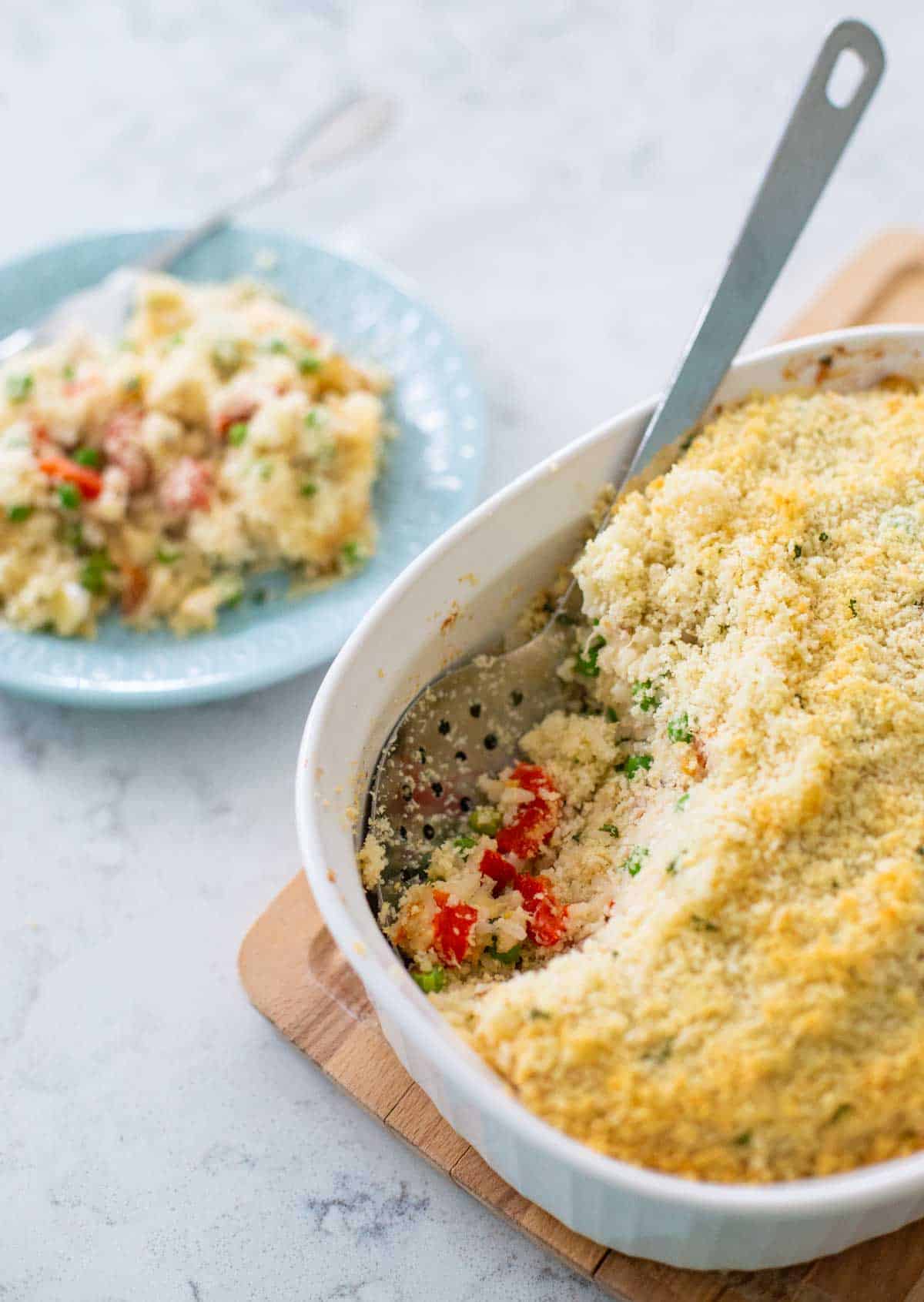 Chicken Pot Pie: My chicken pot pie is made right on the stovetop with a rotisserie chicken. To keep this a fully one-pot meal, just serve the filling with your favorite fresh bread instead of a pot pie crust. My kids especially love it with biscuits.
Alfredo Chicken and Rice Casserole: Chicken and rice is a hearty dish that will fill hungry bellies on a busy night. Sweet peas and roasted red peppers add a dash of color and flavor but it is the alfredo sauce that makes it a winner.
Creamy Pesto Chicken Casserole: Use prepared pesto sauce, a rotisserie chicken, and a few other simple ingredients and this pasta casserole will be done in a flash.
Dutch Oven Chicken and Dumplings: The hardest part of this recipe is chopping the veggies! The dish cooks in simple stages and needs 20 minutes with the lid in place for the dumplings to cook. That's when you can clean up the kitchen.
Saucy Pork and Noodle Bake: If you've got leftover pork chops or pork tenderloin, this is the one pot meal for you. It is the most popular recipe on my site!
Ham Pot Pie with Biscuit Topping: If you've got leftover ham after a holiday, this pot pie has a biscuit topping and is a fun change of pace.
Chicken Tetrazzini: Creamy pasta and tender chicken with sweet peas, but no mushrooms. It's our family rule.
Make-Ahead Lasagna Roll-Ups: Lasagna is a classic one pot wonder. I make it for Christmas because I can prep the whole thing days in advance. These roll-ups are a fun weeknight alternative to a classic pan of lasagna.
Freezer-Friendly Chicken Rice Casserole: Want a make ahead chicken recipe you can stash in the freezer? This one's for you.
Cheesy Chicken Spaghetti Casserole: Similar to my saucy pork and noodle bake but made with tender chicken instead.
Easy Italian Sausage Pasta Casserole: My mom's famous recipe. This is the meal train dinner she brings any time a friend needs a little support.
Instant Pot Recipes
Instant Pots have been wildly popular because they essentially require a one pot meal to be made inside!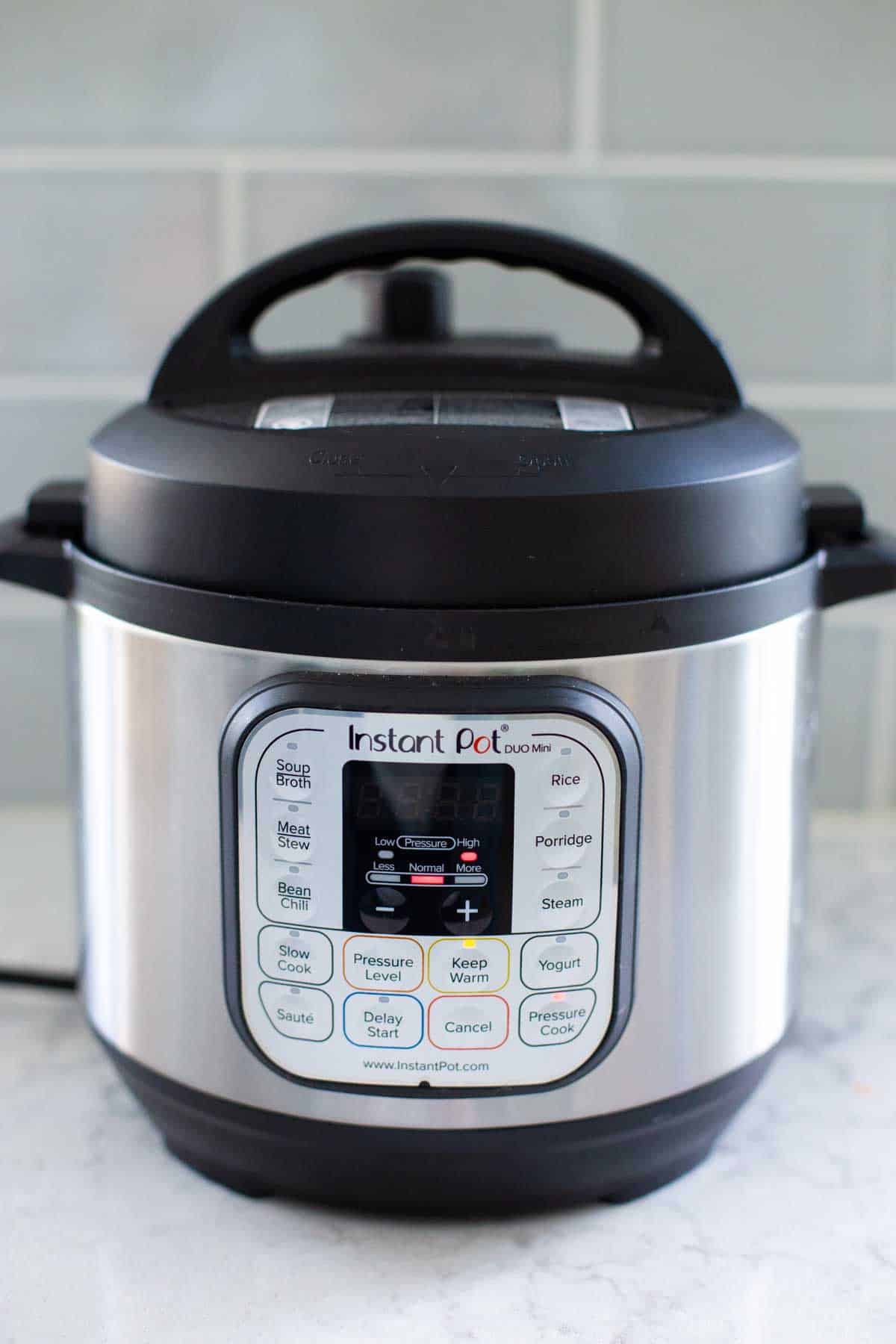 Instant Pot Cajun Sausage and Rice: Spice things up by using prepared chicken sausage in this yummy dish.
Mediterranean Shrimp and Rice: The shrimp and the rice cook together in the Instant Pot. Baby spinach adds color and flavor.
Instant Pot Apricot Chicken: This apricot chicken is one of my personal favorites. The saucy chicken just begs to be served over rice but you could enjoy it over pasta or with fresh bread if you really don't want to dirty another pot.
Instant Pot Butter Chicken: Pick up a stack of naan breads from the grocery store and a bag of frozen broccoli for this one pot butter chicken recipe. It is spicy and creamy and absolutely delicious.
Instant Pot Ground Turkey Soup: Instant Pot makes amazing soup that tastes like it slow cooked all day. This is one of our favorites and hits the dinner rotation over and over again.
Slow Cooker Recipes
Similar to the Instant Pot, cooking with a slowcooker all but guarantees you're making a one pot dinner.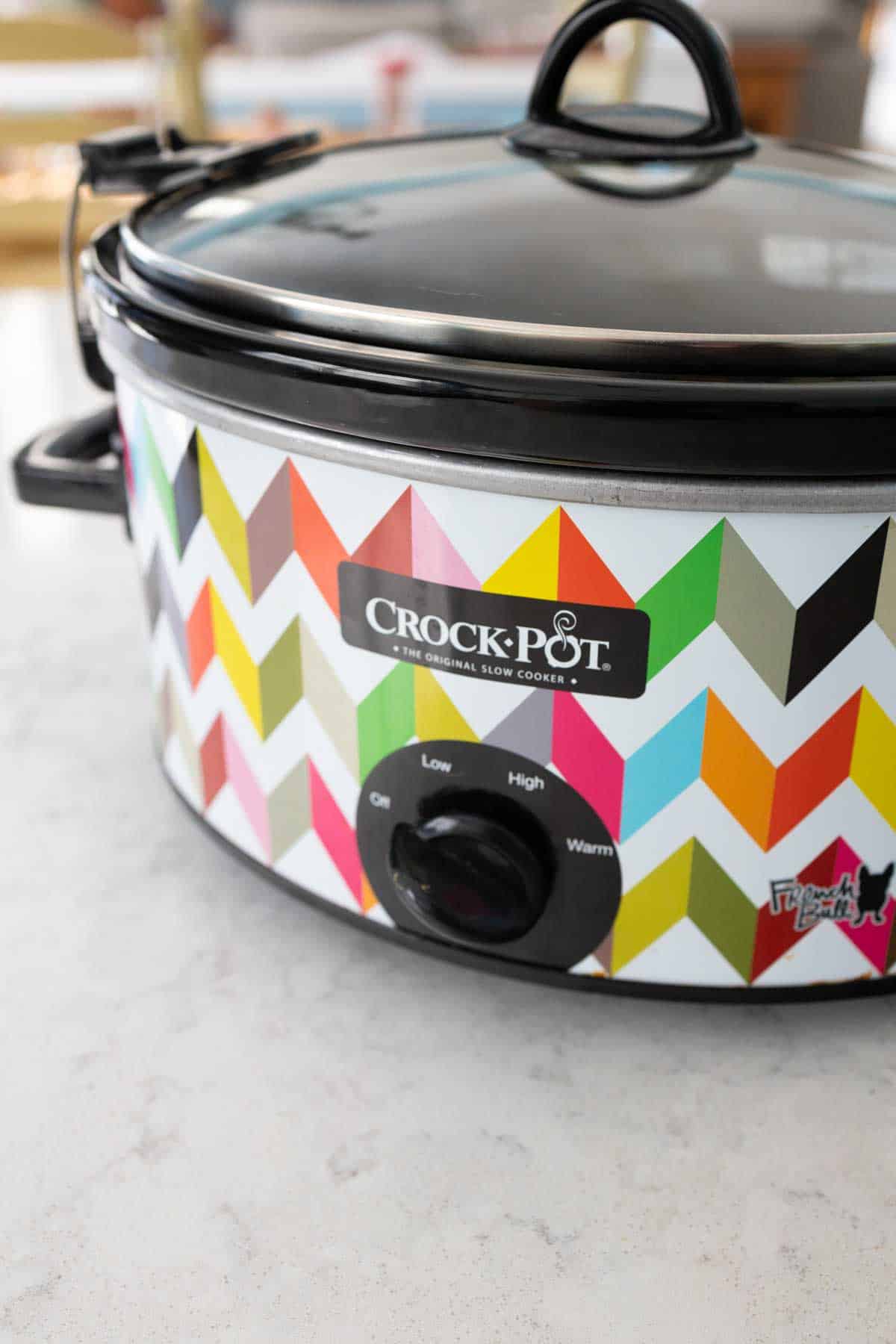 Crockpot Tortellini Soup with Ground Beef: Tomato based broth and green beans add so much flavor to this easy slowcooker soup.
Crockpot Chicken Soup: Need some comfort food? Nothing satisfies quite like a classic chicken soup. You can add wavy egg noodles if you like.
Crockpot Creamy Chicken: Turn this into Mexican rice bowls, use it as a burrito filling, or dunk tortilla chips into this hearty dish filled with protein due to the chicken breast and a can of refried beans.
Slowcooker Jambalaya with Rice: Can't decide between chicken, sausage, or shrimp? Have all 3!
Crock Pot Sloppy Joes: You can prep the sloppy joe mix as far in advance as you want if you plan to freeze it. Just keep it warm in the Crock Pot at dinner time.
Slow Cooker Pulled Pork: There are a dozen different ways to use pulled pork to make a full dinner that don't require much more work. The easiest? Add a container of prepared mashed potatoes from the grocery store and a frozen bag of corn.
Slow Cooker Tuscan Chicken Pasta: The creamy sauce in this pasta dinner has sundried tomatoes and spinach for plenty of flavor.
Crockpot Chicken Taco Chili: Microwave a potato and top it with this lighter and healthier chicken taco chili and a dollop of sour cream and chopped green onions.
Crockpot Bourbon Chicken: Just like the mall's food court chicken, you could eat this as is or over egg noodles, rice, or in a wrap.
One Pot Air Fryer Recipes
Even air fryers can make an all in one pot meal! Depending on the size of your fryer, you may have to work in batches if you're trying to feed more than 1 or 2 at a time.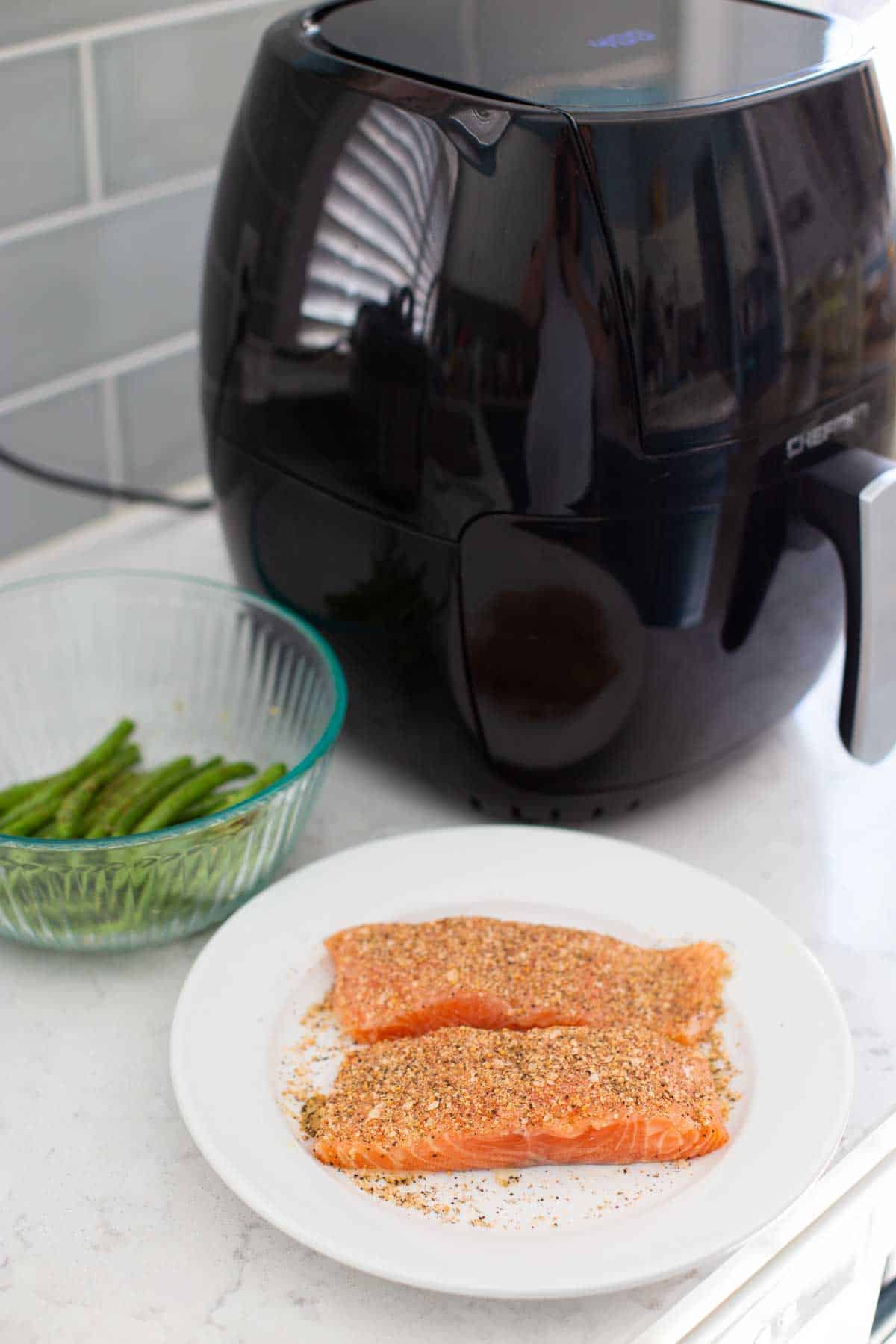 Sheet Pan Recipes
Sheet pan recipes are an awesome dinner time hack, but you need to watch that you don't overcrowd the pans or the food will steam rather than roast.
In some instances, I choose to make this a two-pan dinner so that I can spread things out a little more but they all still cook at the same time.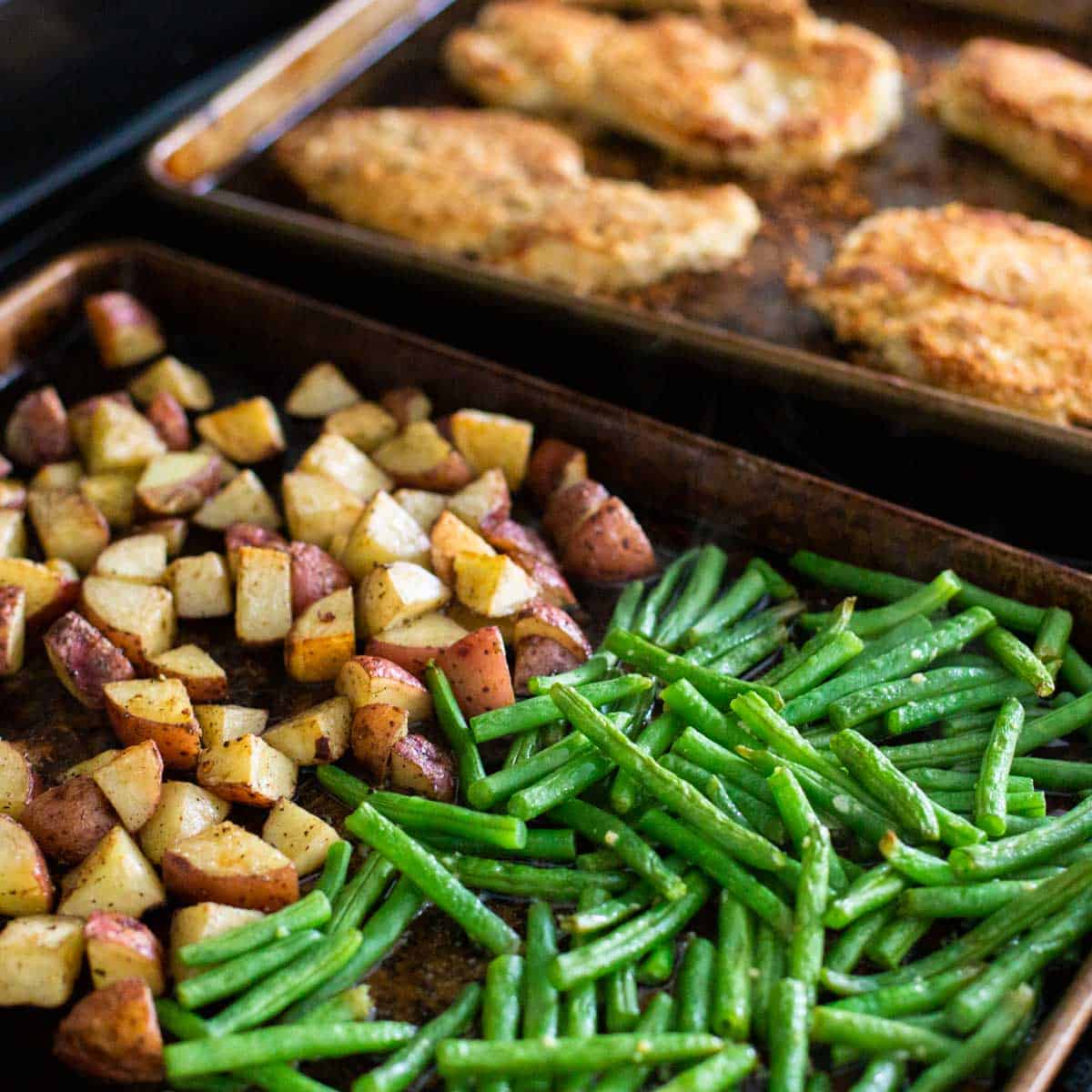 Sheet Pan Chicken and Veggies: This is the essential one pot recipe most people imagine when they search for sheet pan recipes. Chicken, potatoes, and green beans. YUM.
Sheet Pan Shrimp and Vegetables: A seafood alternative to the chicken dinner mentioned above. A squeeze of lemon juice makes it so tasty.
Sheet Pan Cuban Sliders: I totally count these sheet pan Cuban sliders as a one pot dish since they all bake in the oven at the same time.
Sheet Pan Ham and Cheese Sliders: Even more basic than the Cubans, this only requires deli ham and cheese with an amazing mustard topping.
BBQ Chicken Sliders: If you don't have leftover BBQ chicken, you can actually buy it in tubs at the grocery store in the refrigerated aisle.
Hearty Soup Recipes
Last but not least, I make soup every single week during the fall and winter because I love the very one pot nature of it.
Our entire dinner bubbles away in my big soup pot while a loaf of one of these bread machine recipes bakes away in the bread maker. Hands off dinner winning!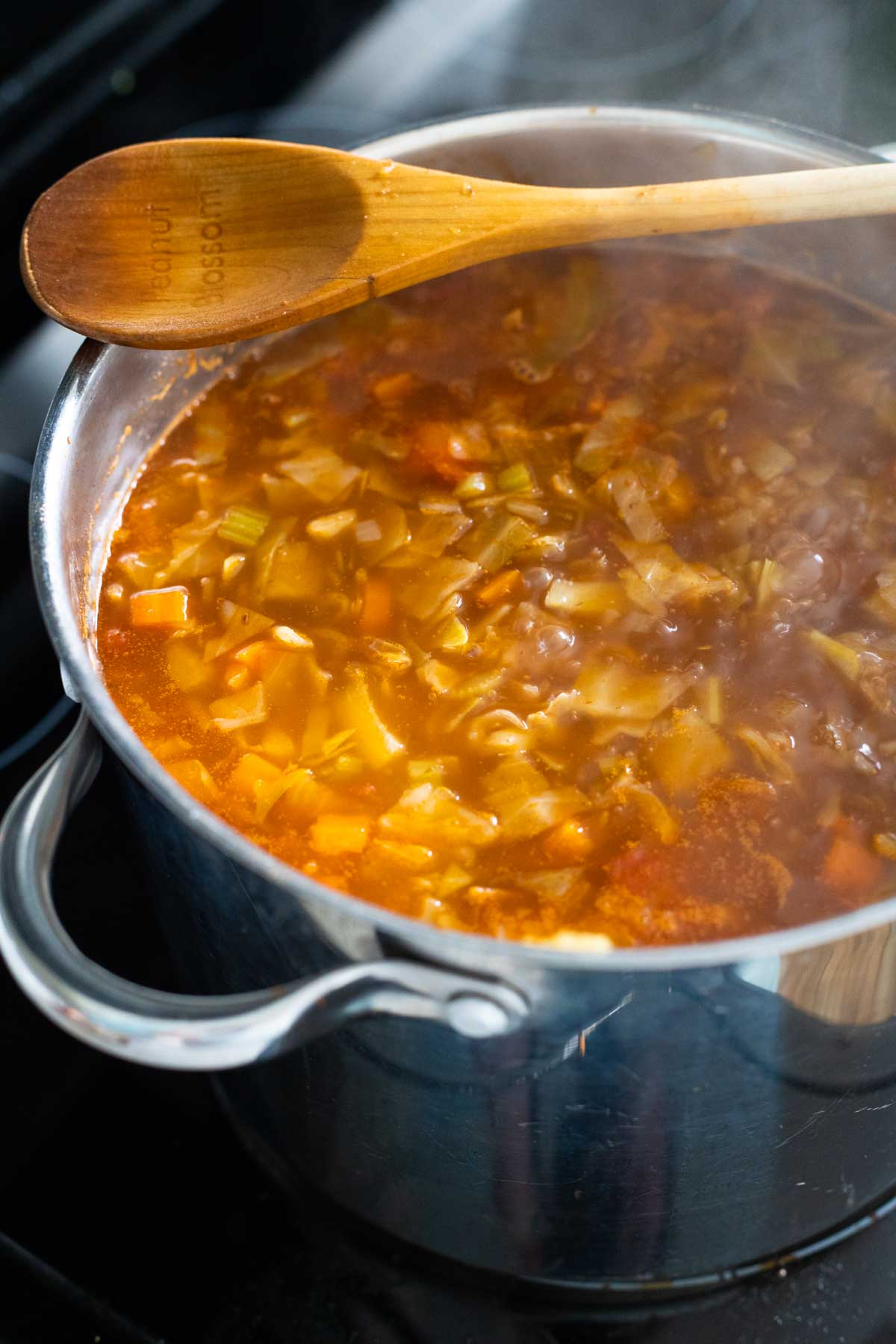 What to Serve with a One Pot Meal
Since the true goal of a one pot dinner is to keep things easy, you can broaden your definition of what fits in a "one pot recipe" by focusing on simple main dishes with super easy side dishes.
I love to throw a pan of these easy baked chicken breasts or broiled chicken tenderloins into the oven and call that my "one pot main."
Then I just add a bag of frozen veggies, raw veggies with dip, some fresh fruit, and an easy starchy side dish like my Instant Pot jasmine rice or herb butter rice, refrigerator biscuits or these one bowl buttermilk drop biscuits if I have energy.
A bagged salad or Caesar salad rounds out just about any meal and doesn't make a mess.
More Family Dinner Tips
If the nightly dinner routine is stressing you out, chances are likely you're making one of these top dinner habit mistakes.
The effort you're putting in to make family dinner for your loved ones is so important. You're doing amazing, it's ok to use some shortcuts to keep from burning out!
Focus less on the food and more on the connection with your family and you're one step closer to saving the world.