One pot meal ideas for cooking on the stovetop in a skillet, in the oven in a casserole dish, in a small appliance like an Instant Pot, slowcooker, or air fryer. These easy dinner recipes are perfect for getting food to the table with minimal clean up after!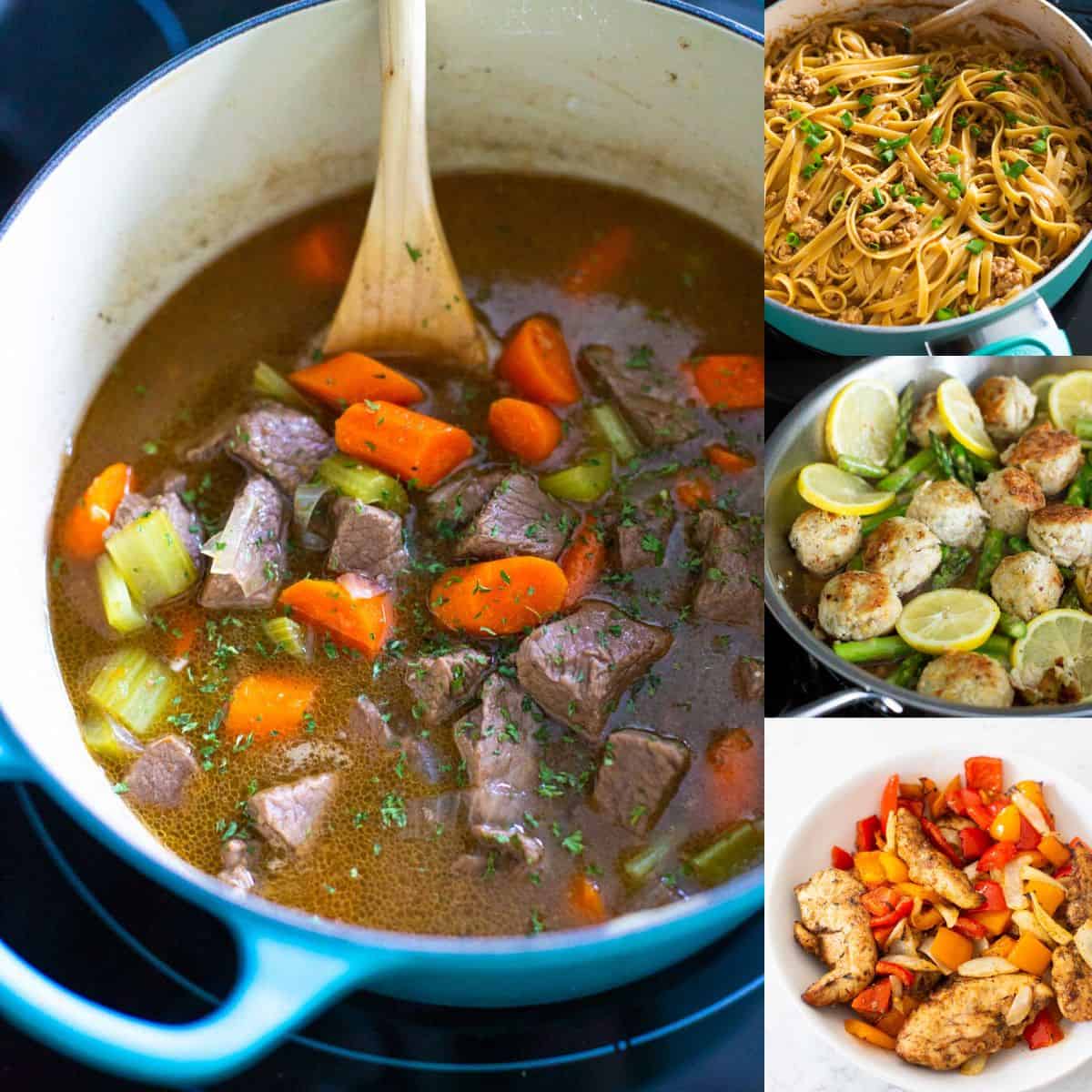 These delicious one-pot wonder recipes are the easiest way to get good food on the table on busy weeknights.
Simple ingredients are prepared for maximum flavor in fewer pots so you have less dishes to wash, something that is sure to make the whole family cheer.
While none of these recipes require a lot of work, a great meal in less time takes just a few easy tips.
Jump to: