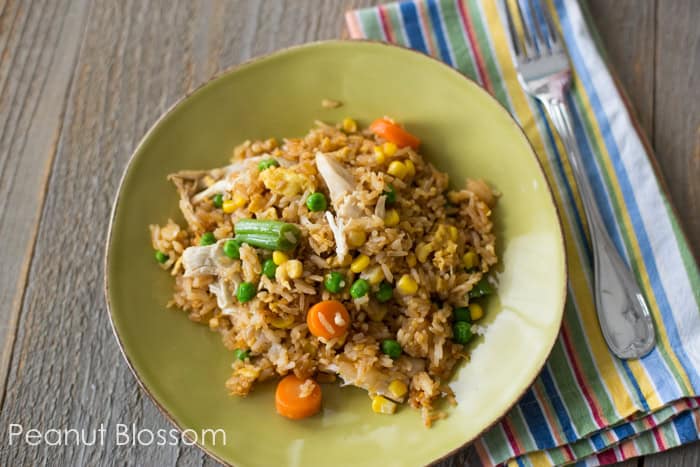 I love Chinese take-out. Handyman Tim and I have become pseudo-conneiseurs of Mongolian Beef and potstickers. But when I'm on my own, it is fried rice that really makes me happy.
I went through a very heavy Rachael Ray recipe phase when I was first starting to cook for my family. I love her "make your own takeout" approach and it really stuck with me over the years.
Homemade fried rice was one of my first attempts at making Chinese food at home. It quickly became one of my girls' favorite ways to eat veggies. We love it so much, an even kid-friendlier version of this recipe appears in my cookbook The Ultimate Kids' Cookbook.
Homemade fried rice is absolutely a pantry/freezer meal. Keep a bag of frozen veggies on hand and shred a rotisserie chicken and keep the meat in the freezer. Then you can whip it up whenever you want without needing a special trip to the store.
This recipe is meant to be played with, feel free to toss in whatever vegetable or protein combination makes your family happy!