My name is Tiffany and I'm so glad you stopped by.
You're probably looking for a quick fix to what you see as a daily chore. What you don't realize, is that hiding in that dreaded task of cooking your nightly dinner is the power to save the world.
I'm talking about that same family dinner that you have to plan for, shop for, cook, and serve. Day in and day out. Often without the appreciation it deserves.
Amidst your struggles and stresses you have the power to make family dinner be a shining light of hope in a stressed out world.
Studies have proven that families that eat together:
Have stronger connection
Grow more intelligent children
Reduce stress and increase joy
I believe that lasting change starts at home and that family dinner doesn't have to be difficult.
In fact, you're probably making one of these 5 family dinner mistakes and I want to help you turn things around.
Because while you can't control what happens past your doorstep, you can create a home filled with love and comfort for the ones that matter most to you. And this world desperately needs more love to go around.
Welcome to Peanut Blossom, where you'll find plenty of support and encouragement for busy home cooks.
Here you'll discover hundreds of kid-tested recipes and easy tips for making every family dinner special no matter if it's a busy school night as you run right back out the door or a special holiday where you want to sit and linger.
Get My Family Recipes In Your Inbox:
ABOUT PEANUT BLOSSOM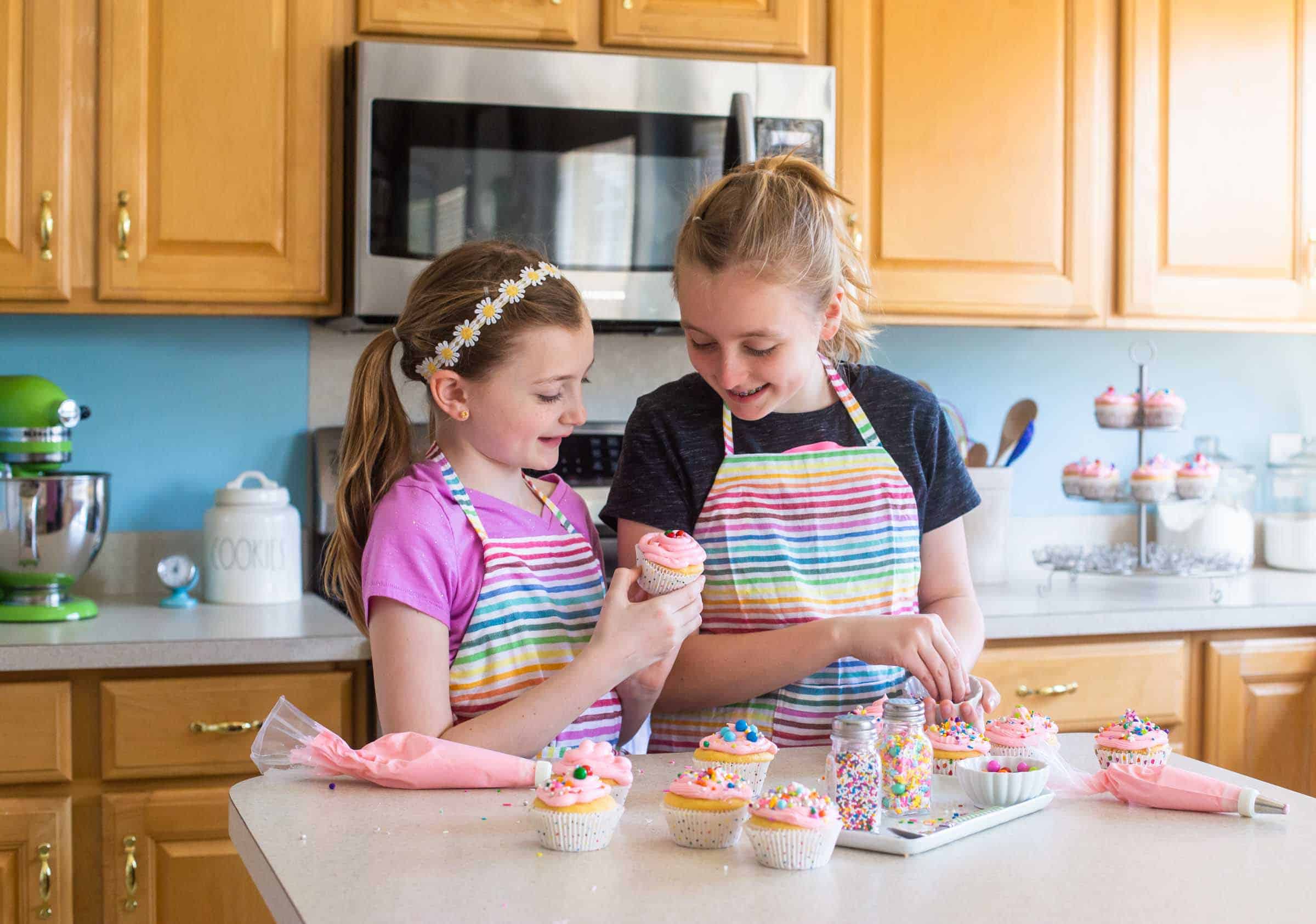 How It All Started
Why "Peanut Blossom?" I have affectionately referred to my babies as "The Peanut" and "Little Pea" starting with my very first post.
I believe that love "Blossoms" around a shared meal.
As soon as my girls could stand on a chair to reach the kitchen counter, I handed them a spoon and invited them to help me play with new recipes to make tasty dishes.
As our skills developed, I continued to share our kitchen adventures and experiments and now over a decade later, millions of readers have cooked our favorite recipes for their own precious families.
What started as a way to catalog my favorite memories with my girls grew into three bestselling cookbooks for families!

Check out my cookbooks for kids!
I am pleased as punch to be the author of two 5-star rated cookbooks for kids:
The Totally Awesome Ultimate Kids' Cookbook is filled with 95 recipes to inspire kids to get in the kitchen and get a delicious homecooked meal on the table the whole family will love. Get all the details here.
The Ultimate Kids' Baking Book has 60 fun and festive desserts kids will love making for their family to celebrate special occasions all year long. Get all the details here.
About Tiffany Dahle
Founder of Peanut Blossom
I'm the girl who couldn't boil water when she first got married. My dear husband endured years of meals made with trial-by-fire cooking "lessons" as I learned my way through the kitchen.
Earning every last kitchen skill on my own has given me a deep passion for and understanding of other beginner bakers. I try to write my recipes as clearly as I would if I were explaining them to my very own daughters when they try to recreate a special meal for the first time.
I have definitely earned my badge as expert family cook. I test each and every recipe on this site under real-world conditions. These are the actual dishes I'm serving on a random Tuesday evening or to my extended family on Christmas Eve.
If my family doesn't love it, it doesn't go up on the site. With one super-picky eater and a veggie-averse husband at my table, I can't think of a better test than that.
I received my degree from the University of Wisconsin in Journalism - Advertising. My first job out of school took me to Milan, Italy where I was forever-changed by the glorious food culture there.
Though I grew up in the midwest, my husband and I now live in Charlotte, North Carolina with our two daughters.
Want to learn a little more about me? I think one of the easiest ways is to see a list of my favorite things.
As Seen On:

Did you know I host the best online book club?
While I adore helping you feed your family, I'm just as interested in helping to feed your soul. As a lifelong book lover, I launched the Peanut Blossom Book Club for Recovering Readers to inspire women to take a little time just for themselves. Our special group now has a staggering 9,000+ members.
Together, we read one fun, light-hearted book each month and chat about it in our private Facebook group. We would love to have you join us!
Let's keep in touch:
I love to chat with readers over on Facebook and Instagram.
Do you love Pinterest? You'll often find me over there pinning all the great ideas I'm testing out on my family. You can find me on Pinterest here.
If you have a blog reader app, maybe you'll prefer signing up for our RSS feed here.
Do you prefer family travel content?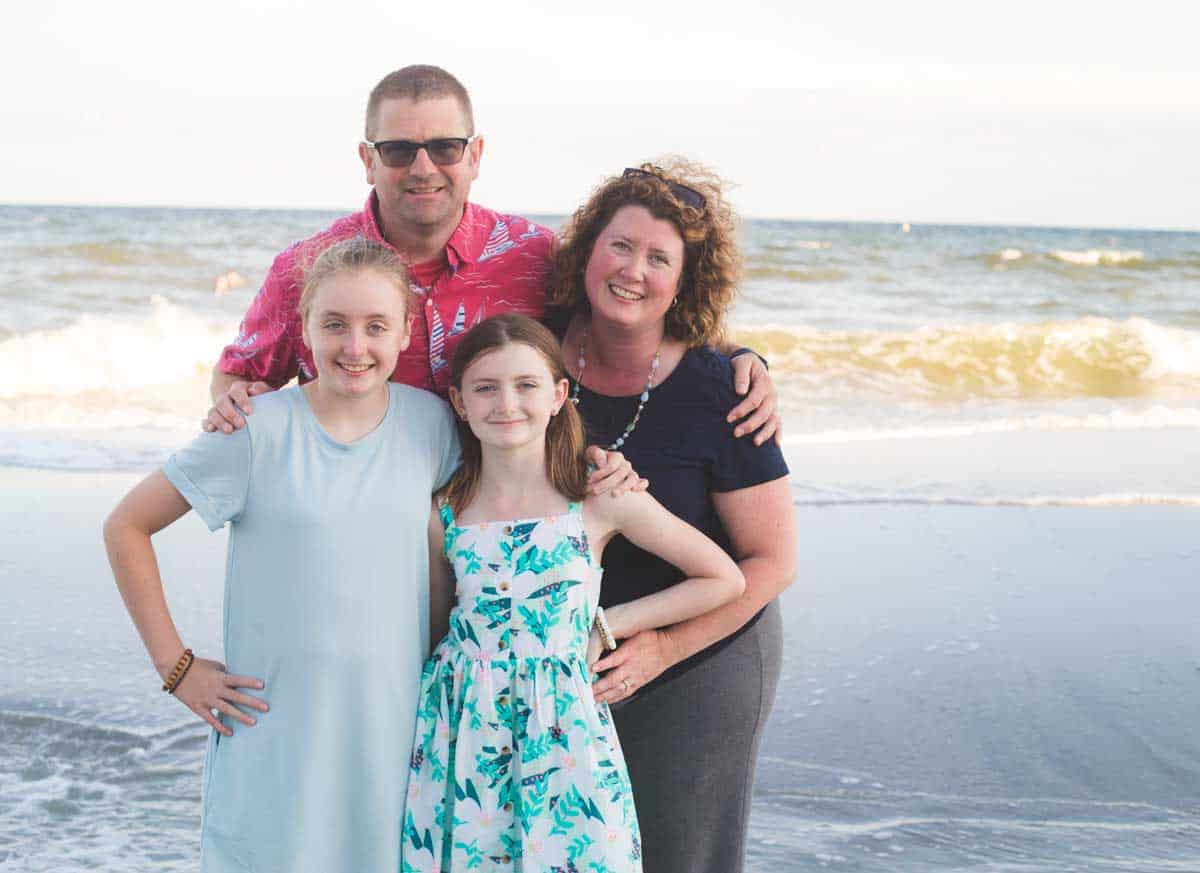 Our family simply loves to travel. Some of the most popular posts over the years on Peanut Blossom have been tips for smoother adventures as a family but I had so much more to share than would fit on this site. You can also find me sharing tips for connecting with your kids through travel over on Don't Just Fly, my family travel blog.
You'll find my newest travel tips and destination inspiration over there including:
Let's work together:
If you'd like to work with Peanut Blossom or on travel-themed content with me at Don't Just Fly, you are free to contact me at [email protected]