The Ultimate Bread Machine Cookbook: Family Recipes for Foolproof, Delicious Bakes by Tiffany Dahle is coming soon! Filled with easy recipes for beginner bread bakers who want to learn how to use a bread machine with style, this book is a must-have for every kitchen.
Jump to:
WHAT REVIEWERS SAY
"Who knew just how versatile a bread machine could be? My first ever forays into bread making began many years ago with a bread machine; I wish I'd had a book like this back then to give me the ideas, and the reassurance, to break out of making just the standard loaf recipes that came with the machine. This book shows that the possibilities are endless."
―ELAINE BODDY, author of Whole Grain Sourdough at Home
"This book is a must-have for everyone with a bread machine! Tiffany takes homemade bread from intimidating to totally doable with her tips and advice. You will find so many new favorites for the everyday as well as special occasions in this gorgeous book!"
―KATHRYN DOHERTY, founder of Family Food on the Table
"This is a must-have resource. Tiffany really knows her stuff and it shows. The book has more than enough recipes and ideas to keep me baking year-round."
―TANYA HARRIS, founder of My Forking Life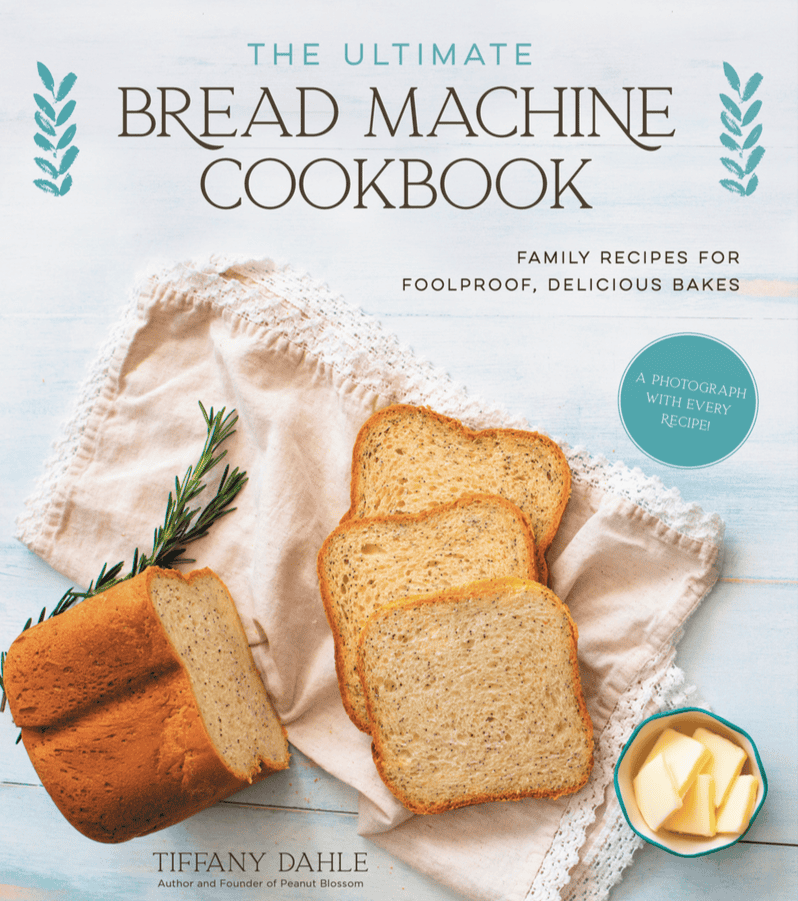 WHAT THE COOKBOOK IS ABOUT
Not Your Mama's Bread Machine Recipes

Whether you're unboxing a brand-new bread machine or pulling a well- worn model from the cupboards, Tiffany Dahle's flavor-packed recipes will get you more excited to bake bread than you thought possible. With this beautifully photographed modern guide, enjoy everything from bakery-style loaves to breads featuring unique fruity fillings, savory mix-ins and streusel swirls. Get creative with your machine's unique features to effortlessly whip up gorgeous buns, cinnamon rolls, focaccia or pretzels. With just a handful of ingredients and the press of a button, you can make delicious, freshly baked bread a daily occurrence, no matter how hectic your schedule is.
Take sandwiches to the next level with Loaded Baked Potato Bread or Farmers' Market Veggie Patch Bread. Find your family's new favorite dinnertime accompaniments: maybe Milk & Honey Bread or Speedy Sourdough Loaf? Savor breakfast-time treats―hello, Blueberry Streusel Muffin Bread―and be the star of every holiday gathering with Garlic Pull- Apart Bread or festive Spiced Eggnog & Pear Bread. Tons of tried-and- true tips, plus an entire chapter dedicated to bread machine basics and troubleshooting, guarantee perfect results every time.
Whatever the craving, whatever the occasion, there's a mouthwatering bake just waiting to be devoured.
GET YOUR COPY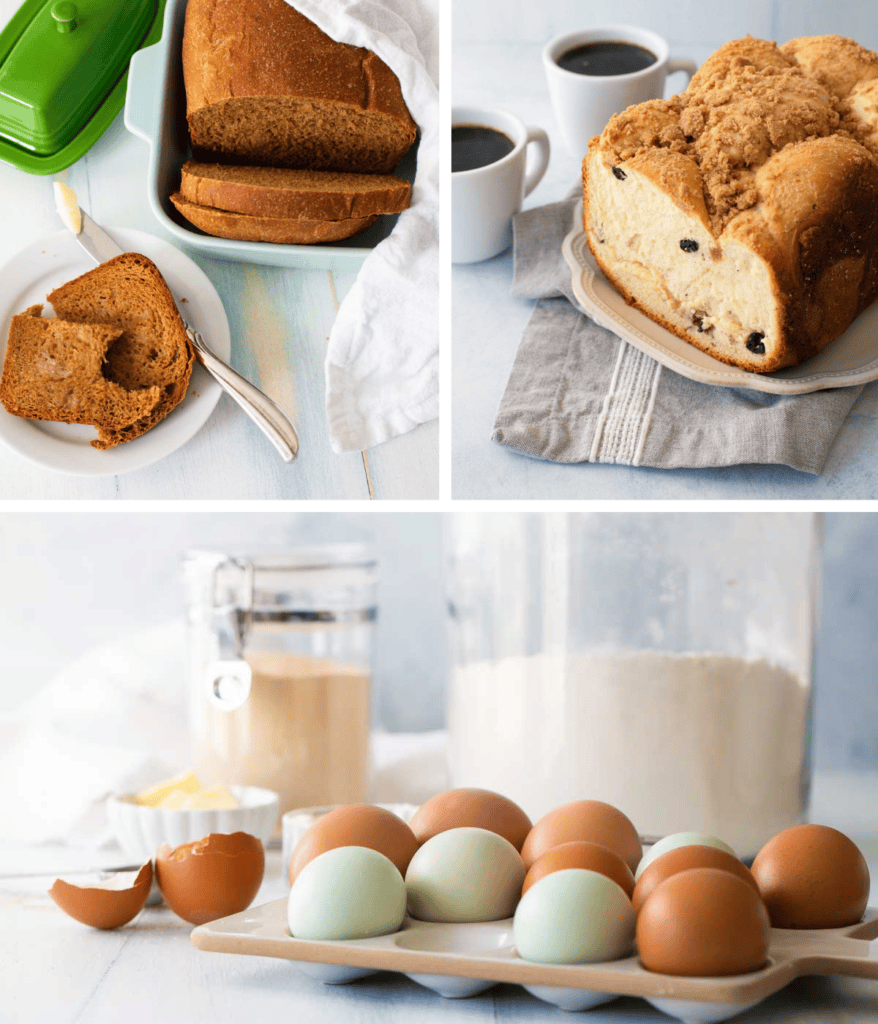 TIPS FOR BREAD MACHINE BAKING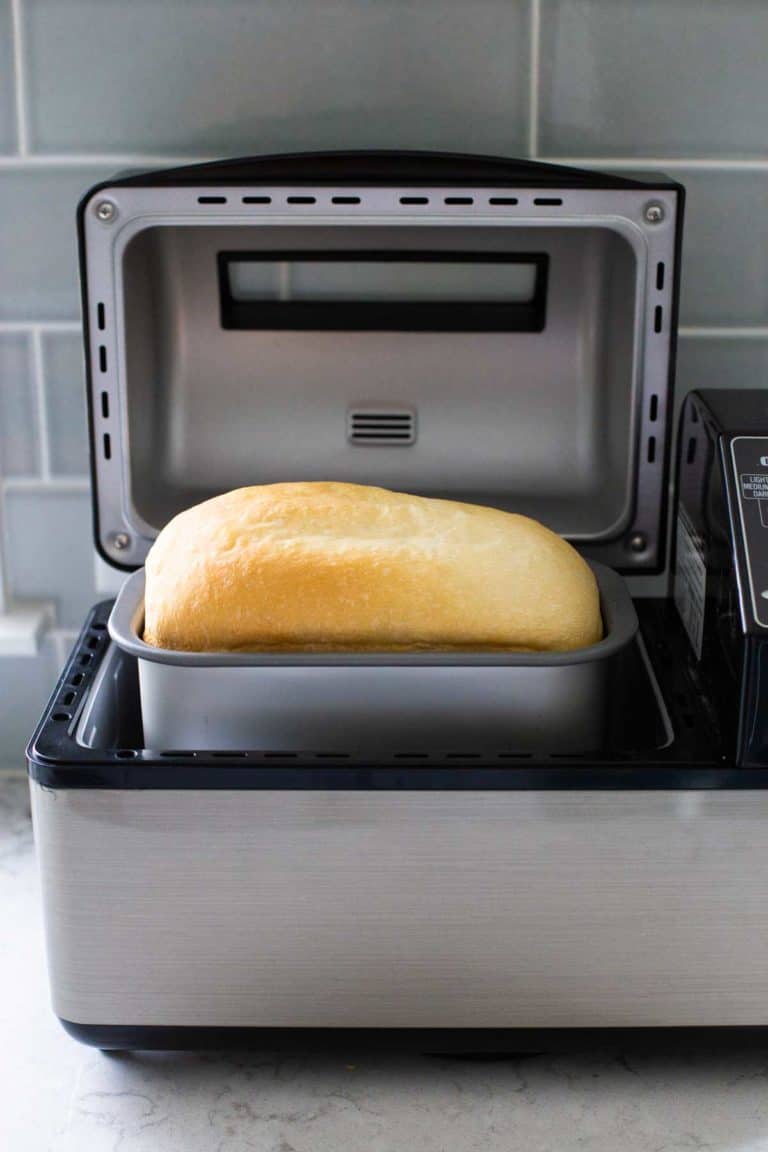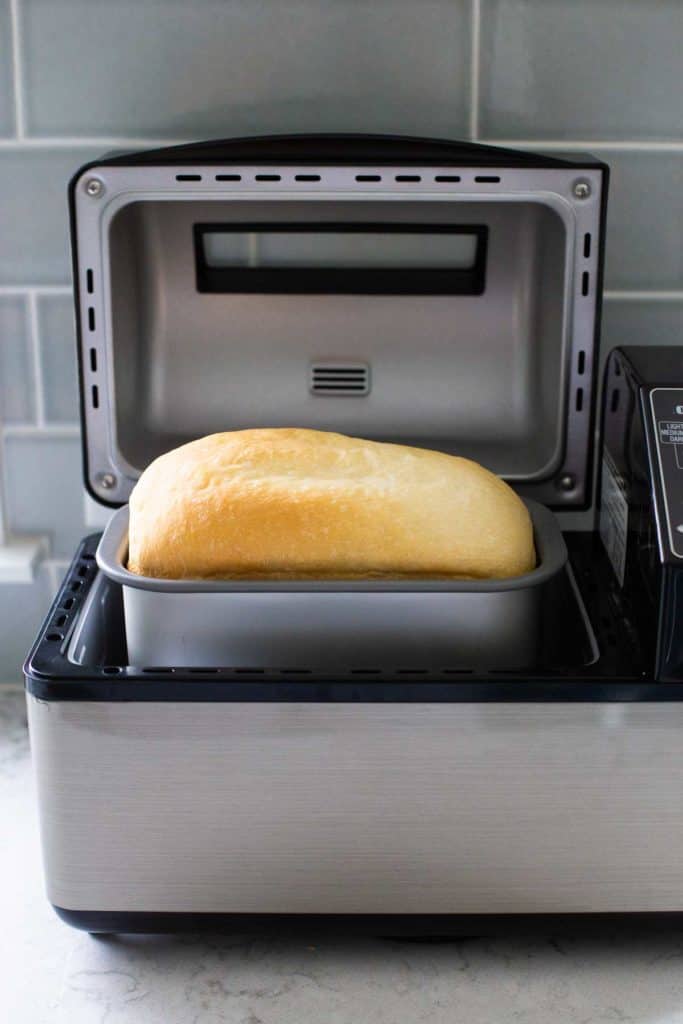 RECIPE SAMPLES
Want a little taste of the fun recipes in my bread machine cookbook?
These easy bread recipes are perfect to use with your bread maker:
MORE BY THE AUTHOR
Do you have young kids interested in cooking?
Don't miss these popular, bestselling cookbooks for kids by Tiffany Dahle: