The very first recipe you should bake with your brand new bread machine is this classic Italian bread with a light and fluffy inside and a gorgeous crispy crust. This practical but delicious loaf has dozens of uses at your table and will be your favorite bread machine recipe you make again and again.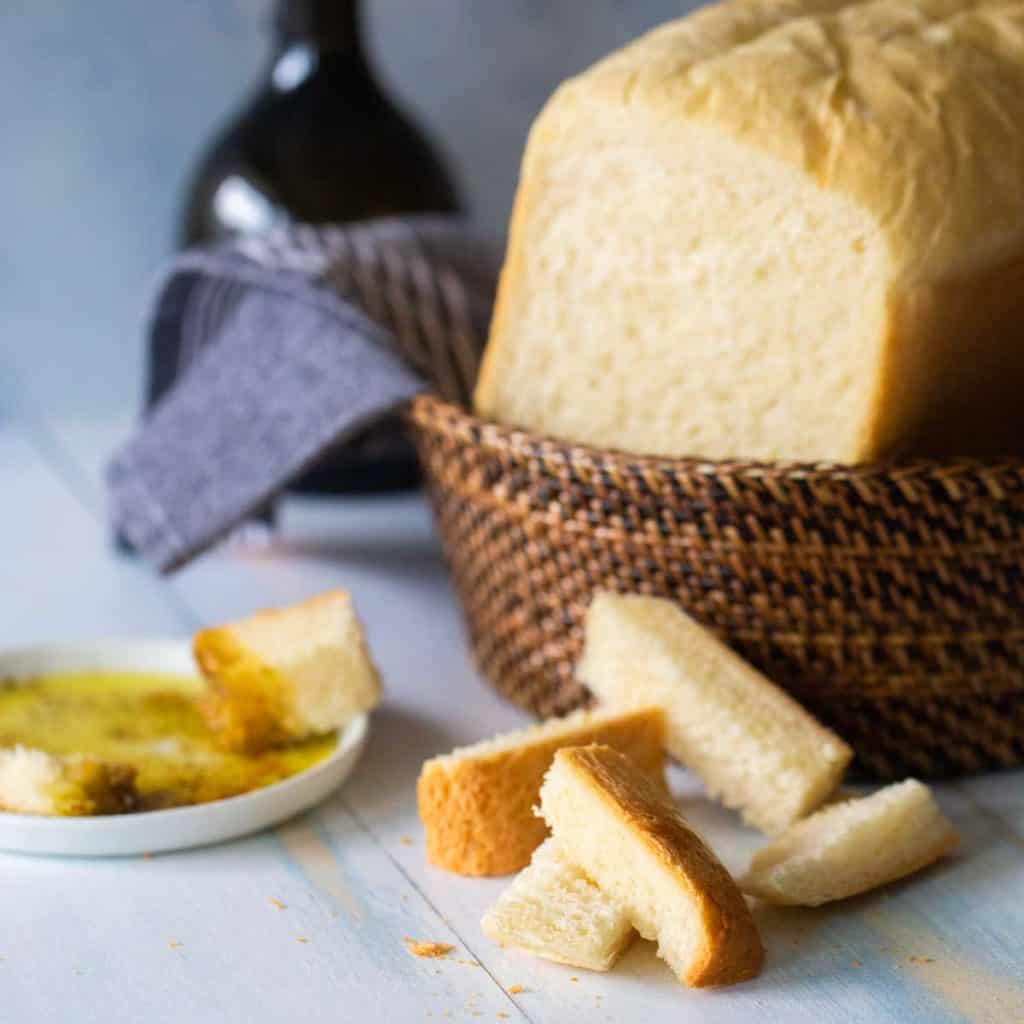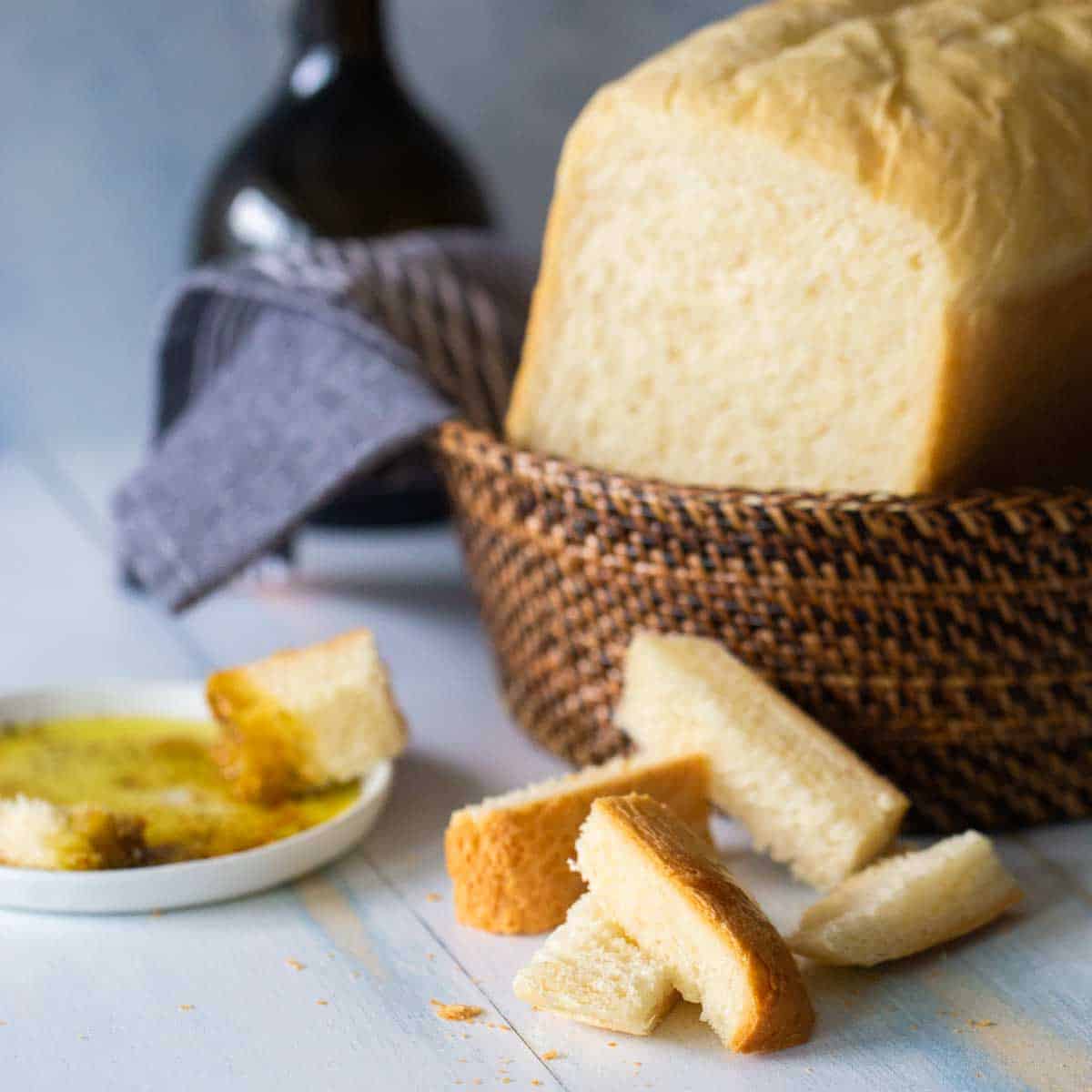 This is the recipe that started it all. I've been making this bread machine Italian bread for as long as I've had a bread maker, over 15 years!
When I sat down to list the best bread machine recipes to add to my new bread machine cookbook, this was the very first bread I jotted down.
My family has used it for everything from dunking into a steamy bowl of chicken soup, cutting it into chunks for dipping into olive oil as an appetizer or toasting for homemade croutons, slicing it for grilled sandwiches, or cubing it to make my mom's homemade Italian sausage stuffing.
Jump to:
Why This Recipe Works
This has been my family's favorite bread machine recipes for so many years because:
The Perfect Texture: It is hearty enough to hold up to dunking into soups but fluffy enough to make the best toast you've ever had.
Short List of Ingredients: It's easy to keep everything you need on hand for last-minute baking.
The Perfect Flavor: Yes, it's just a white bread, but it has the perfect balance of sweetness that lets you pair it with anything from sweet to savory dishes.
The Flexibility: I love finding new ways to use this loaf. Be sure to check out some of the related recipes at the bottom!
Ingredients
This Italian bread has a very short list of ingredients that are easy to keep on hand: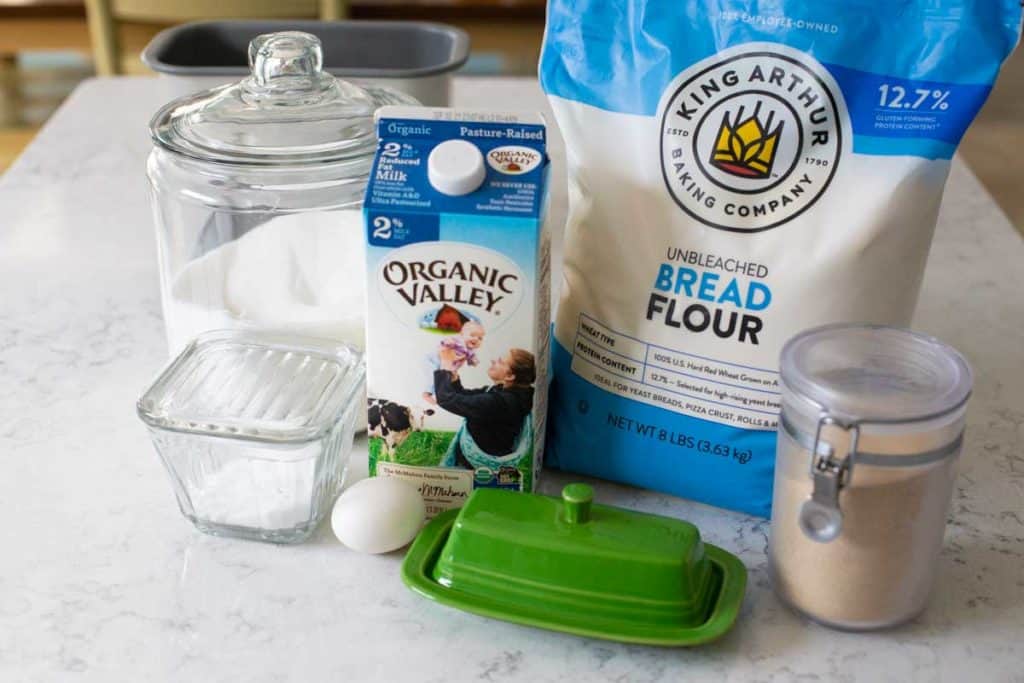 Bread Flour: We love the King Arthur Baking Company brand and buy it in bulk on their web site.
Instant Yeast: Bread machine yeast is fine, but it doesn't need to be specifically labelled as such. I prefer SAF-Instant or Fleischman's Instant yeast.
Milk: I use 2% in my bread baking. You could also use whole milk. Fat-free will have mixed results and should probably be avoided.
Butter
Egg
Sugar
Salt
See the recipe card at the bottom of the post for quantities and printable instructions.
Instructions
Always check to be sure your bread pan paddles are in place before you begin. It is really difficult to place them once the ingredients are in the pan.
Choose whether you want to make the 1.5-pound or 2-pound loaf and follow the ingredients listed for that size.
Every bread machine recipe starts with the same steps:
First, add the wet ingredients to the bread pan.
Second, add the dry ingredients.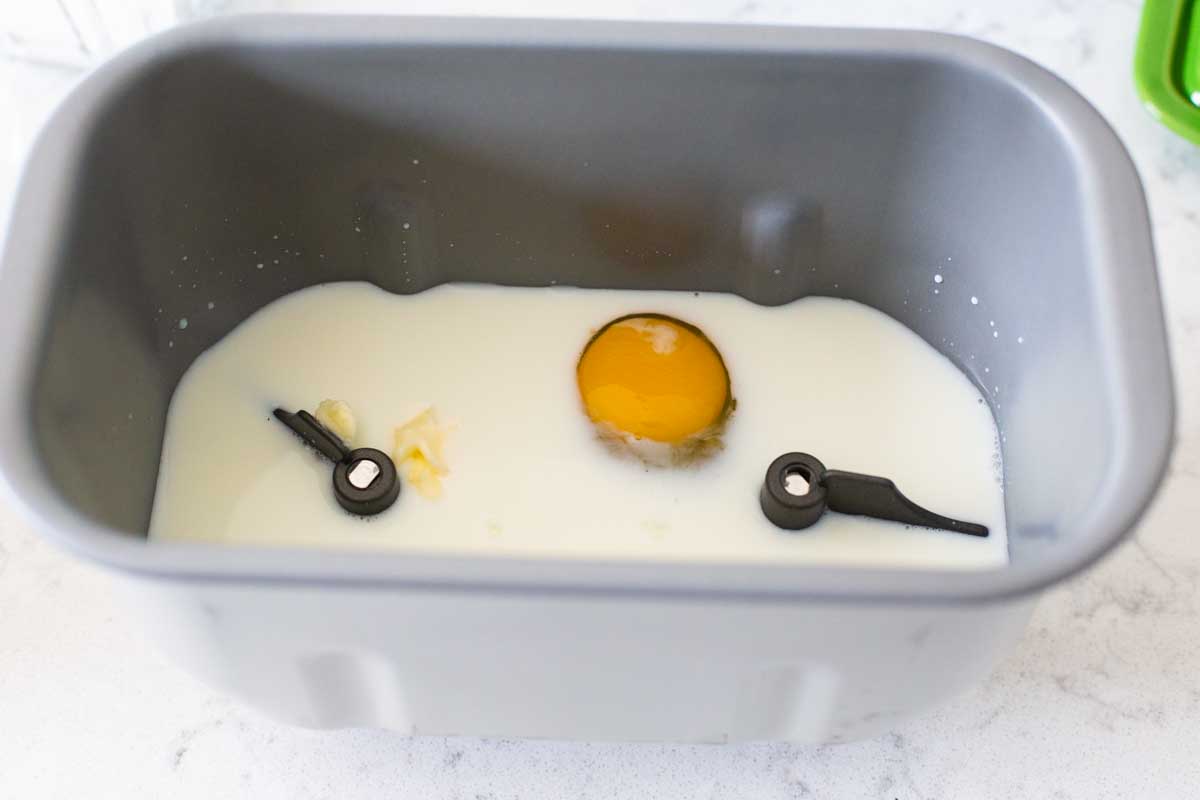 Add the milk, egg, and softened butter cut into small chunks to the bottom of your bread pan fitted with the paddle attachments.
Add the flour, sugar, and salt directly on top of the wet ingredients.
Sprinkle the salt and sugar around the perimeter of the pan, keeping it away from the center of the flour.
Use the back of a spoon to dig a small well in the center of the flour. Add the yeast in the well.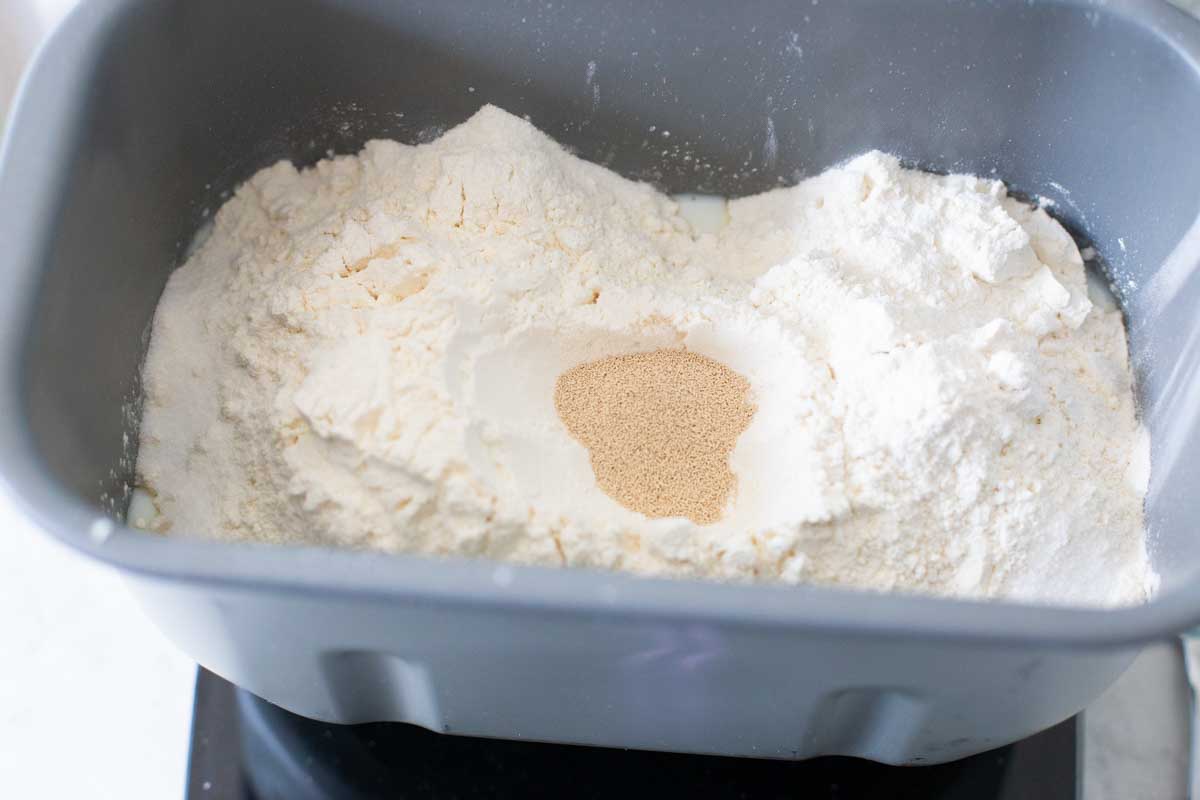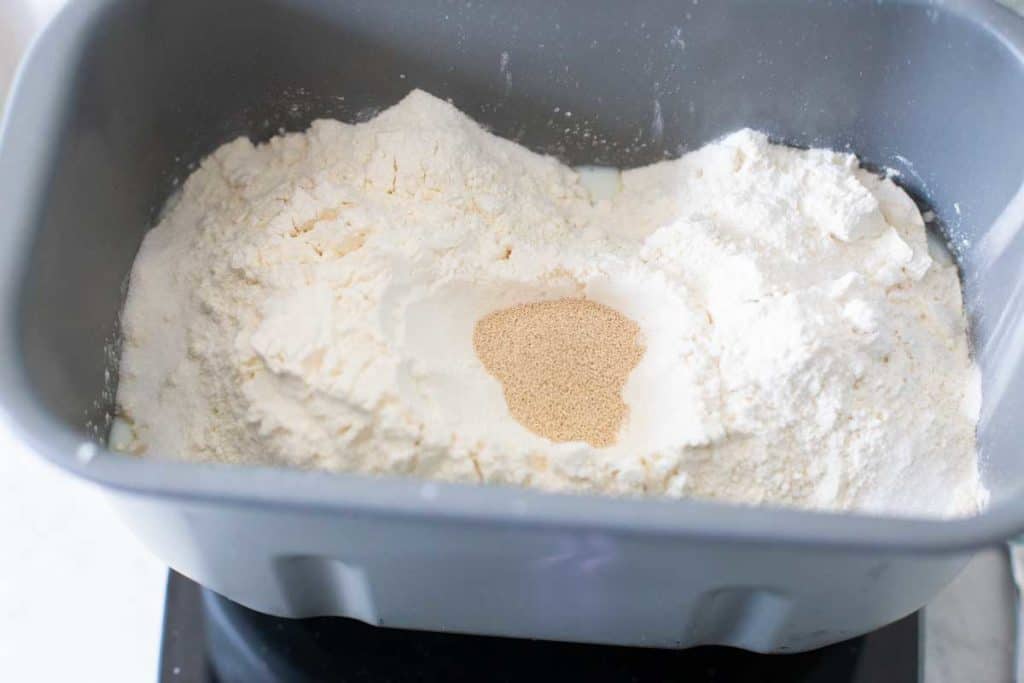 Hint: By digging a well for the yeast and keeping the salt and sugar around the perimeter, you're ensuring that the ingredients are mixed at just the right moment in your bread machine.
Place the bread pan inside your bread machine and shut the lid.
Select the White program (or Basic program) and press START.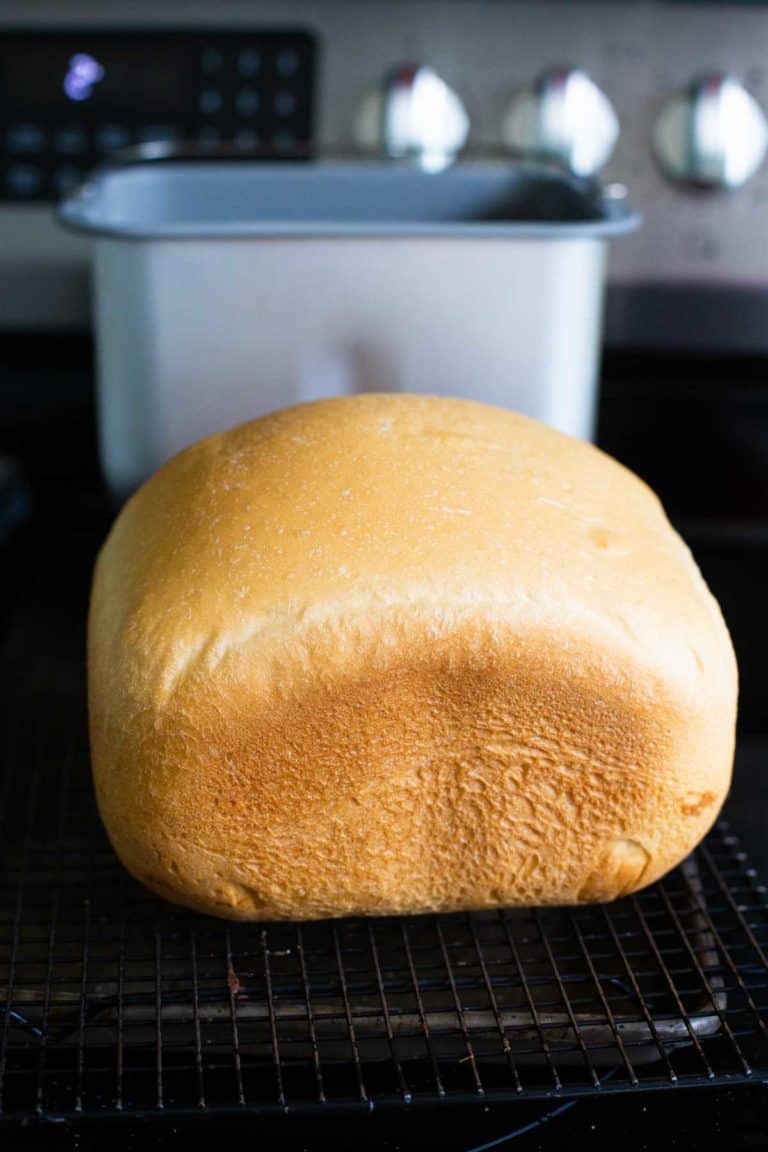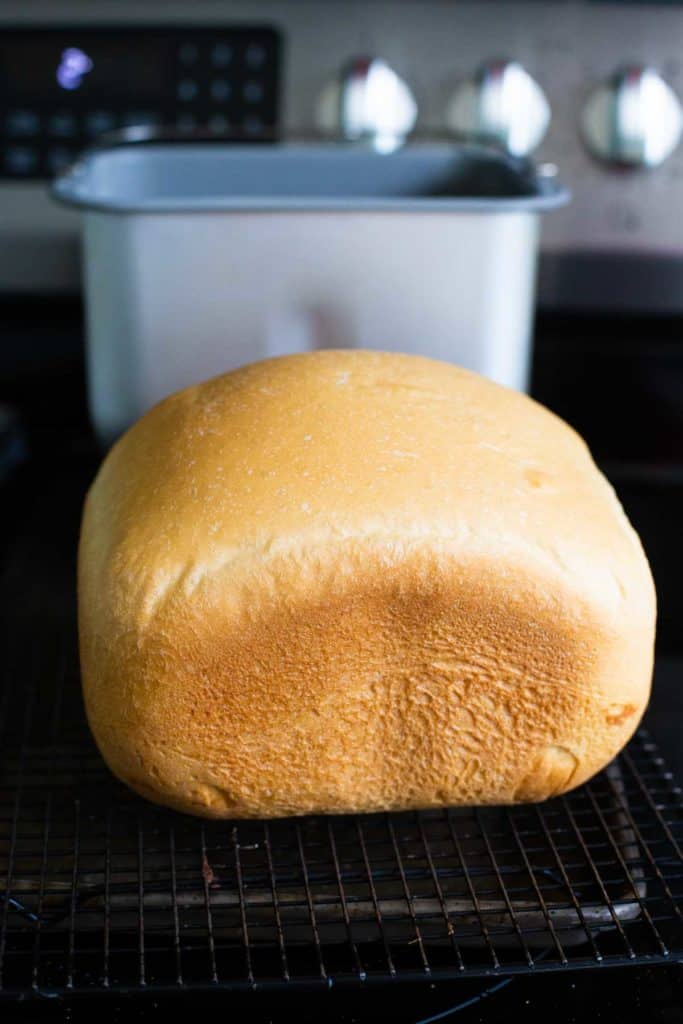 Equipment
We tested this Italian bread in each of the five bread makers we tested during the course of producing the cookbook. It worked perfectly in each one.
You can read our full reviews of the different models and see which one we think is the best bread machine for beginners.
Storage
As with all from-scratch homemade breads, bread machine breads are best the day they are baked.
If you want to save leftovers or bake it ahead, let the bread cool completely before storing it in an airtight container or in a bread box.
The bread will last about 3 - 4 days but continue to lose texture. At the end of that zone you can use it to make: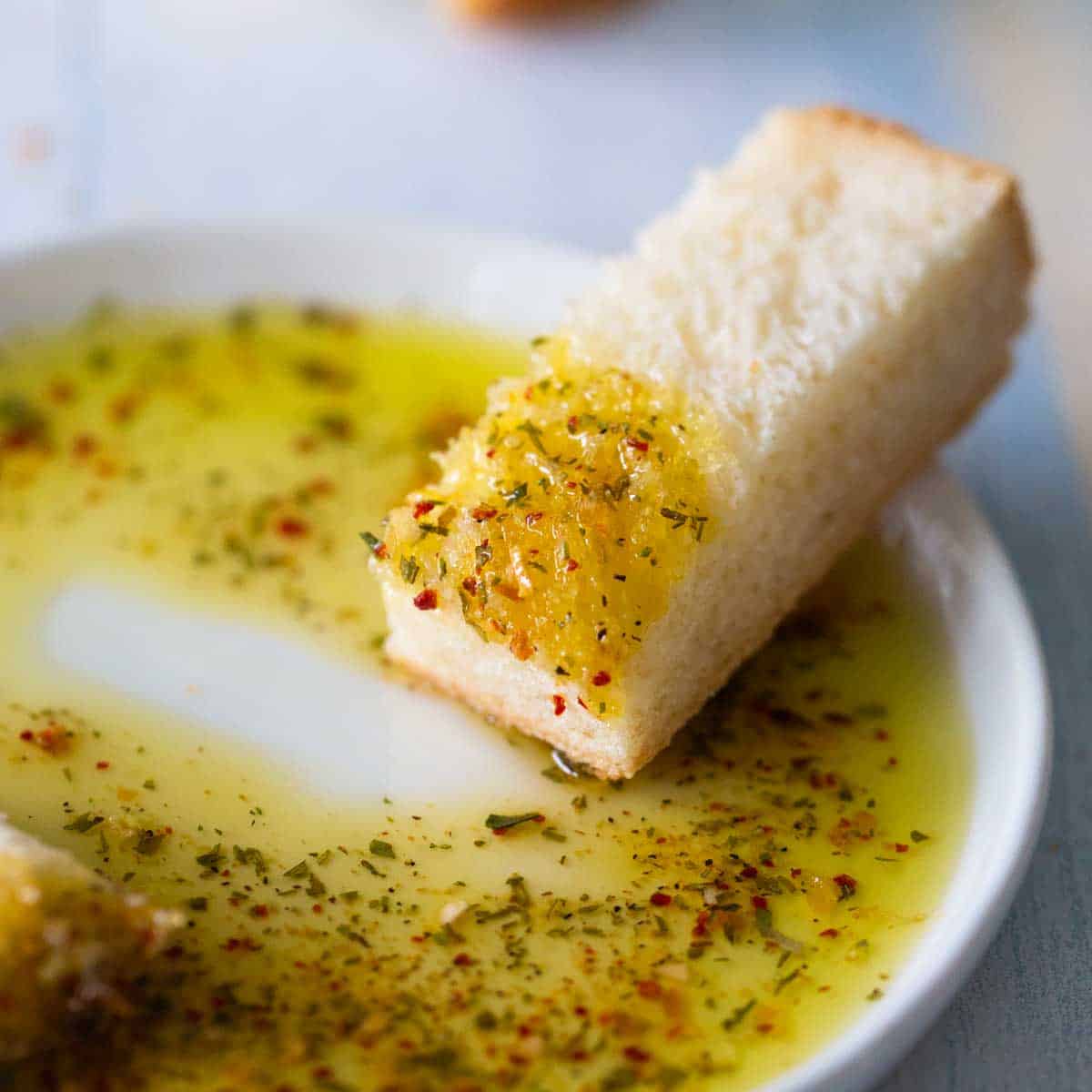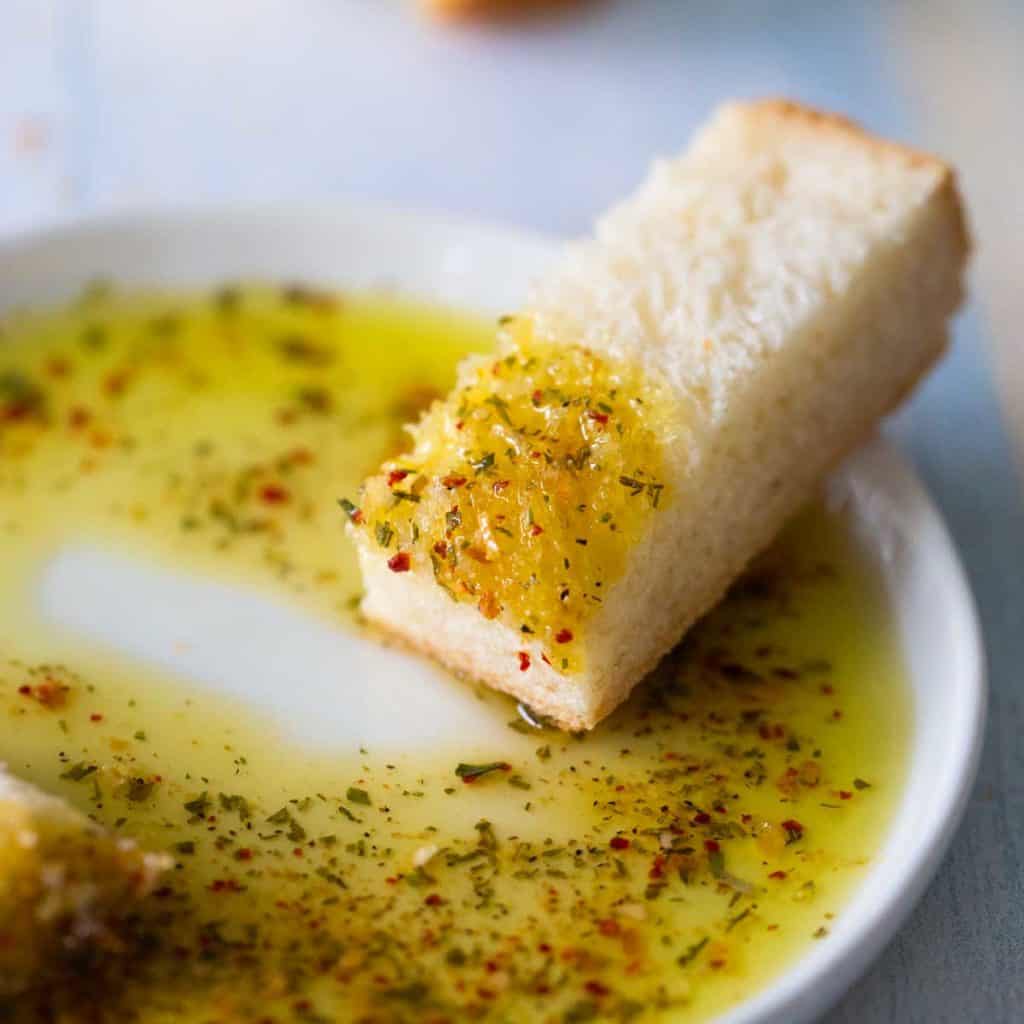 Serving Tips
You don't always need to slice the bread into sandwich slices, you could also slice it into finger-shaped wedges or cubes for serving in a bread basket at the dinner table.
For a special treat, our family loves to add these olive oil seasonings to a small dish of olive oil with a drizzle of balsamic vinegar.
Other fantastic recipes to serve this bread as a dunker or made into garlic toast include:
I also love to use this bread recipe as the base for making these two essential dishes:
Recipe FAQs
Can I substitute all purpose flour for the bread flour?
In a pinch, this substitution is likely to work but your bread may not rise as high or have the same texture as it would with the bread flour.
Is instant yeast the same thing as active dry yeast?
No, these are two separate things. Instant yeast does not need to be proofed in warm water before using it, active dry yeast does. Instant yeast is perfect for bread machine baking because it is so quick and easy to use.
Why didn't my bread machine bread turn out right?
If you're having trouble with your bread baking properly, first be sure your yeast is fresh. If it is older than 6 months old, try starting with a new container of yeast. The recipe card includes weights for all the ingredients. If you're certain your yeast is fresh, it is a good idea to weigh your flour to make sure you have the proper ratio of liquid to flour to yeast.
📖 Recipe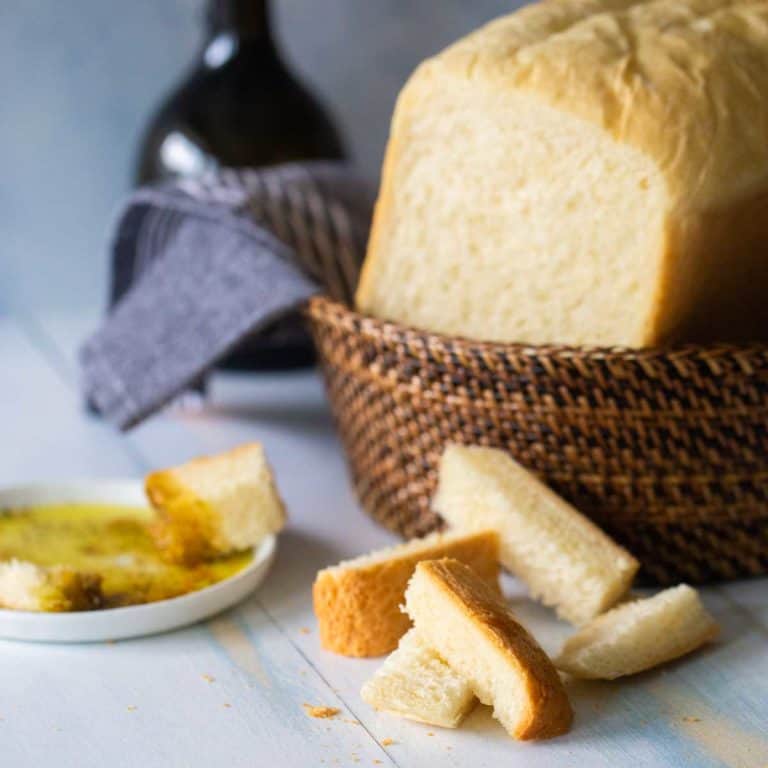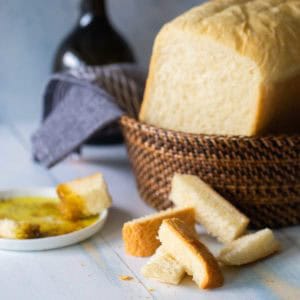 Bread Machine Italian Bread
This delicious Italian bread is the perfect partner for a hot bowl of soup or a simple sandwich. It will quickly become your favorite bread machine recipe.
The recipe is featured in The Ultimate Bread Machine Cookbook.
Ingredients
1.5-pound Loaf
¾

cup

(180 g) milk

3

tablespoons

(45 g) water

1

large egg

1

tablespoon

(14 g) butter, softened and cut into pieces

3

cups

(411 g) bread flour

1

teaspoon

(6 g) sugar

½

teaspoon

(1.3 g) kosher salt

1 ¼

teaspoon

(3.7 g) yeast
2-pound Loaf
1

cup

(240 g) milk

¼

cup

(60 g) water

1

large egg

1 ½

tablespoons

(21 g) butter, softened and cut into pieces

4

cups

(548 g) bread flour

1 ¼

teaspoon

(5 g) sugar

¾

teaspoon

(4.5 g) kosher salt

1 ½

teaspoon

(4.5 g) yeast
Instructions
Add the ingredients to your bread machine's baking pan in the order listed from milk to yeast.

Choose the Basic or White program setting based on your machine's options. Select the coordinating setting for your loaf size on your machine and press "Start."

When the loaf is done, remove it from the bread pan and transfer it to a wire rack to cool for at least 30 minutes before slicing.
Recipe Notes
The bread should be removed from your bread machine within 10 minutes of the end of the baking cycle or the crust may start to get soggy from steam.
Storage:
The bread will keep for 3 - 4 days in an airtight container at room temperature.
Save This Recipe to Your Recipe Box
Find this delicious recipe next time you visit by saving it to your very own recipe box on my site. All your favorites stored in one easy place!