Is a bread machine right for you? If you're tempted to buy a bread maker and want to weigh the pros and cons, I'll walk you through all the important features you need to look for in the best bread makers on the market.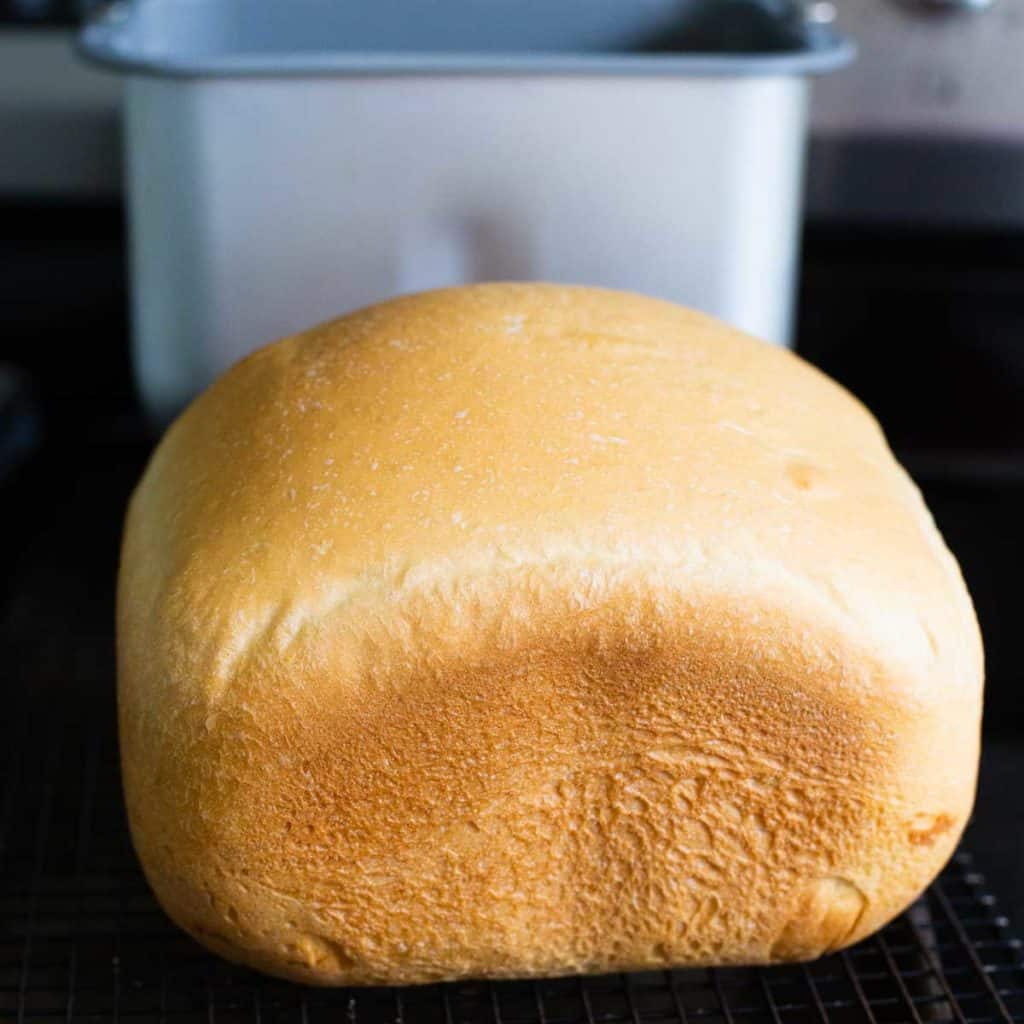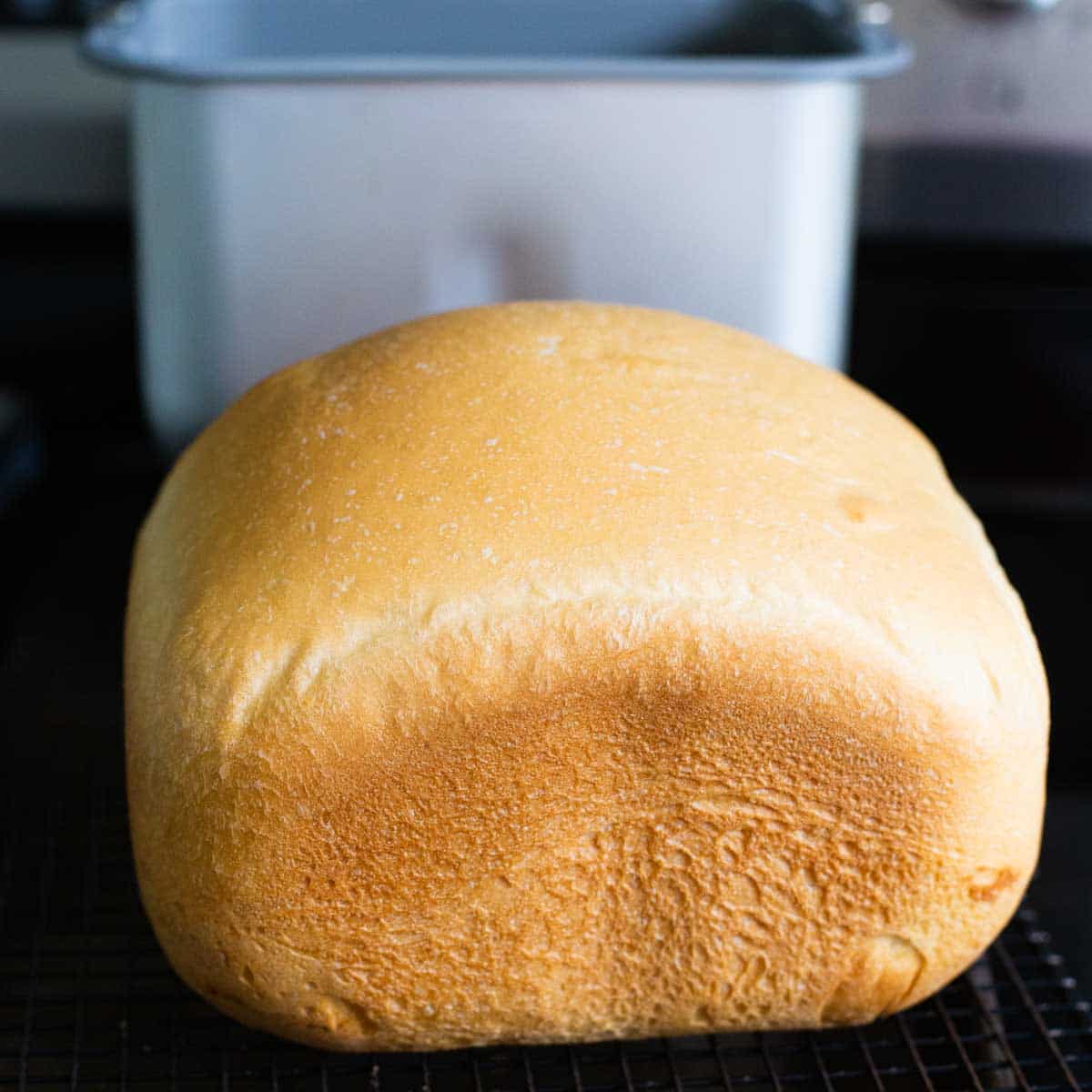 We aggressively tested five of the best bread machine models on the market over the course of six months while writing The Ultimate Bread Machine Cookbook.
We baked at least two loaves in each machine almost every day while perfecting the best bread maker recipes for the book.
That's a LOT of bread! And the experience gave us lots of opinions on the pros and cons of owning a bread maker.
While each of us has a different opinion on which particular machine is the best, the one thing we definitely agreed on was that owning a bread maker is totally worth it.
I wanted to walk you through that decision for you and your family and help you decide whether a bread maker would be worth it for you, too.
Did I miss answering a question you have? Leave me a comment, I'd love to help.

Jump to:
How It Started
Fun Fact: I didn't even want a bread machine when my mother in law gifted one to my husband and I for Christmas over 15 years ago.
I was worried it would be one more thing to store and that we wouldn't use it very much.
I was totally wrong. That first bread maker got used nearly weekly from October - April most years.
So, I completely understand your concern about whether or not a bread machine is worth it.
?Do I Need a Bread Machine?
To answer that question, we should recognize that every family has different needs.
✔️A bread maker might be right for you if:
You're a Bread Lover: You LOVE warm, fresh bread right from the oven.
Can't Bake: You don't have the time or skill to bake bread from scratch on your own.
Can Bake but No Time: You love from-scratch bread but your schedule has changed and you no longer have the time.
Control Ingredients: You want to know what's in your food and control the quality of ingredients.
Hungry Family: You've got people who will help you finish a loaf within 3 - 4 days or you're ok with freezing leftovers.
No Fuss: You like the idea of from-scratch but don't want to mess around with complicated methods or ingredients. You want bread with a push of a button.
Meal Planning: Bread would complement many of the meals you make. You'd love it alongside your soups and stews, crockpot meals, pasta dinners, simple sandwiches, and easy breakfasts.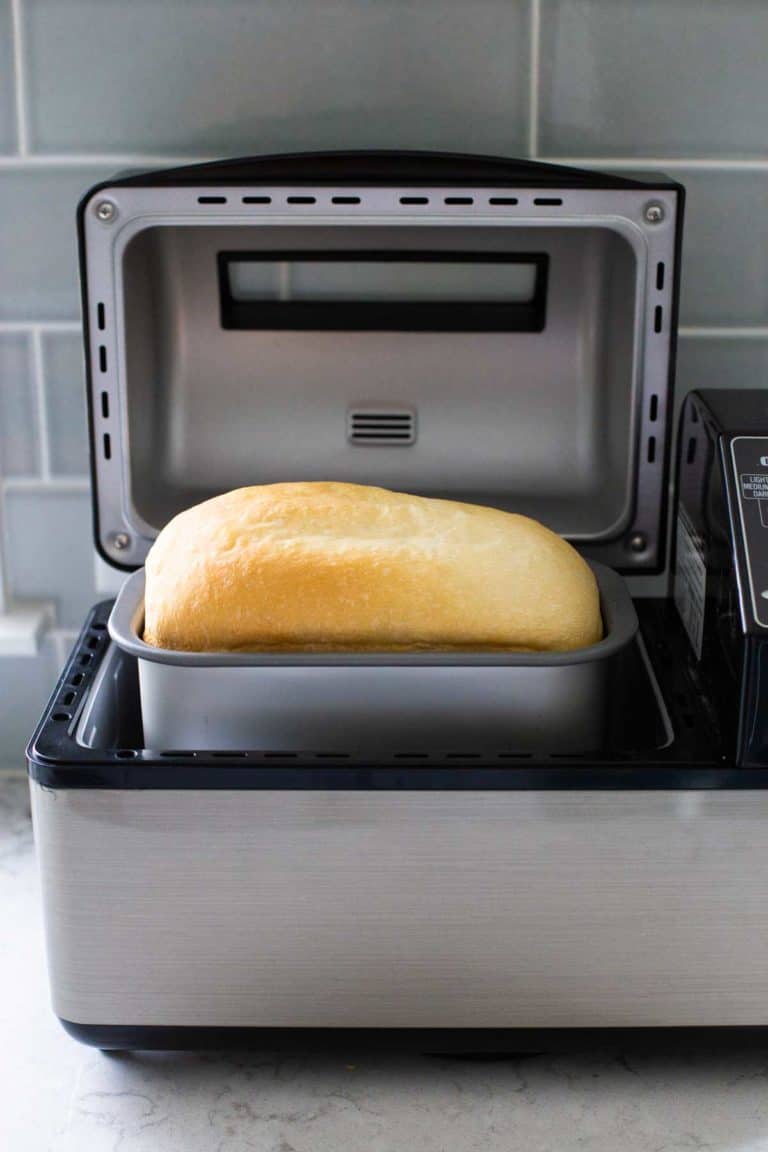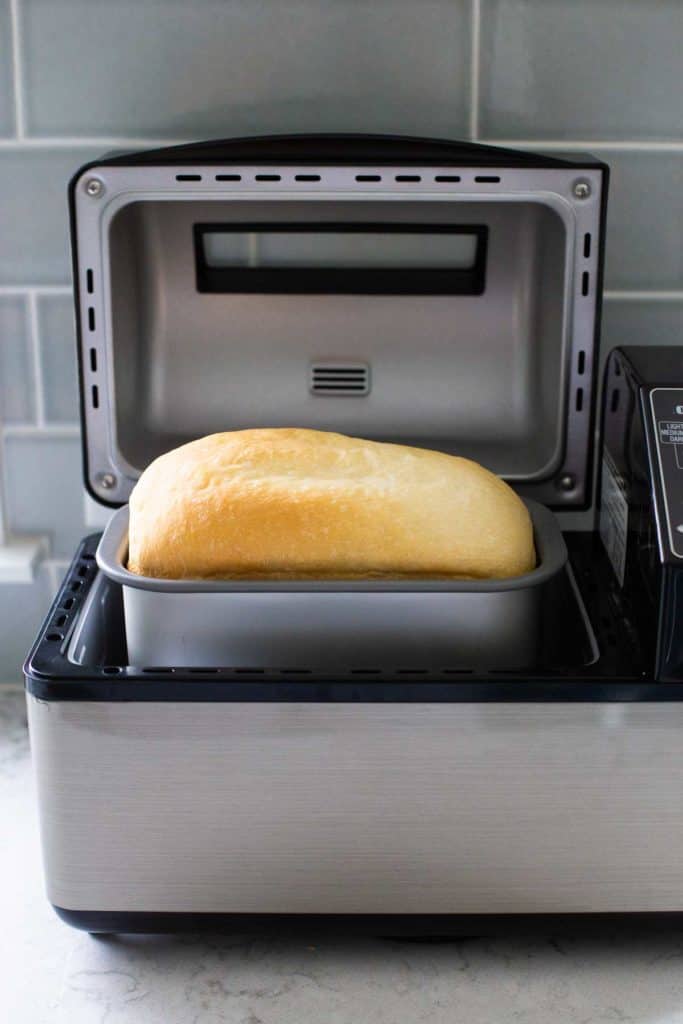 ?Maybe a bread maker isn't worth it for you if:
Perfectionist: You deeply desire that every slice of bread be perfectly uniform from one end of the loaf to the other.
Artisan: You've spent the last year perfecting your homemade artisan sourdough breads that take days to rise and bake and nothing else will compare.
Gluten-Free: You can't eat anything with gluten. While there are some gluten-free bread machine recipes out there, they can be complicated and unpredictable.
Unlimited Time: You have nothing on your schedule, no place to be, all the time in the world to make the most amazing breads on your own.
?What Does a Bread Maker Do?
This is the biggest question I get from readers. We've all heard about bread machines, but understanding what actually happens under that lid can be confusing.
Does a bread maker knead the bread?
Yes! Every bread machine model we tested has 1 - 2 small, removable paddles at the bottom of the bread pan that will automatically mix the ingredients and knead the dough.
Once you set it up and press the START button, you can technically just walk away and come back to a perfect loaf of bread about 3 hours later.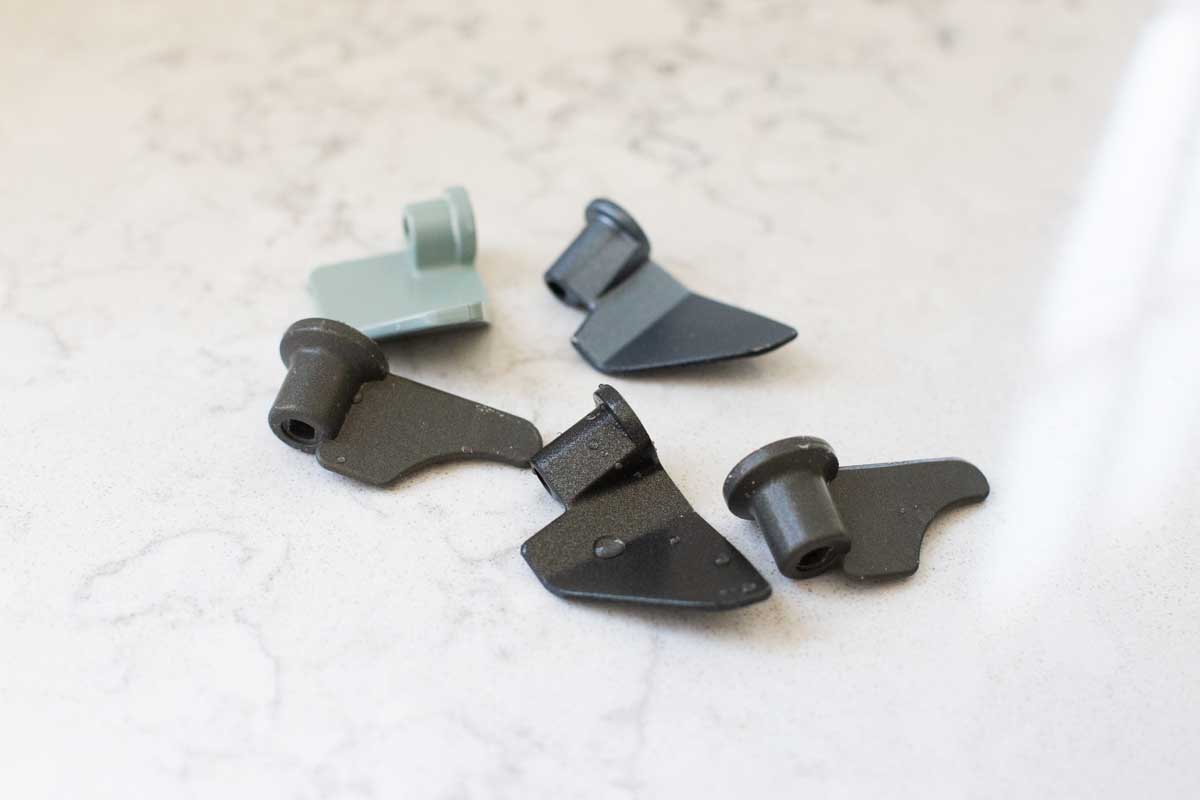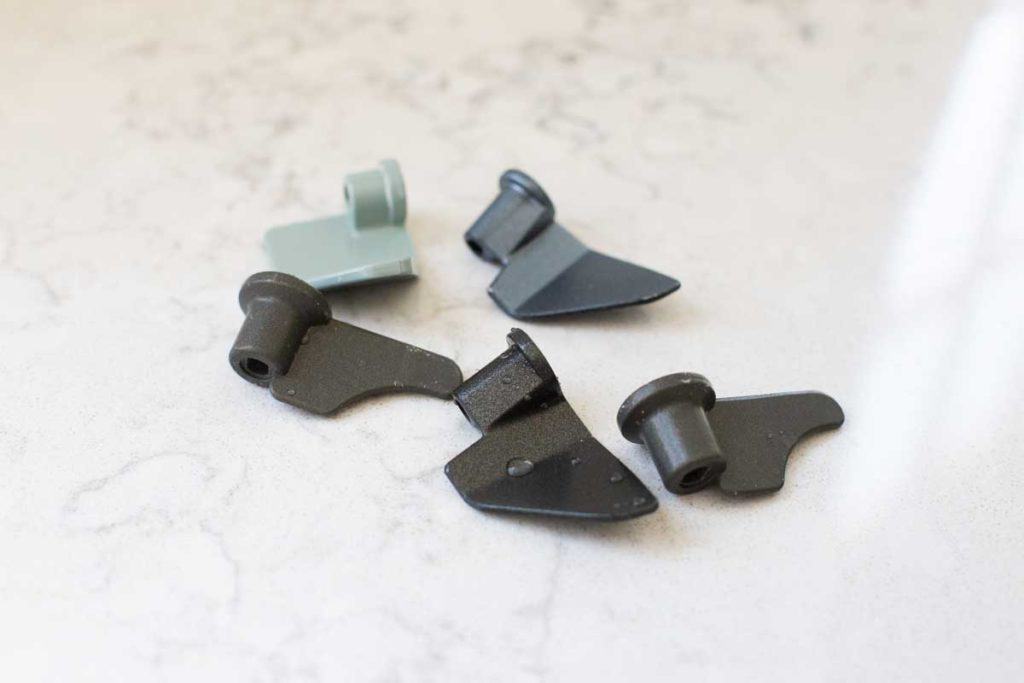 How does it rise?
This might be one of my favorite bread maker features.
Every machine will gently heat the bread pan to create a perfect environment for the yeast to work on the flour and rise the dough right in the machine.
You'll never have to worry about your kitchen being too cold in the winter to get a proper rise.
In fact, even though I used to make homemade pizza dough by hand and let it rise on my counter, I definitely prefer bread machine pizza dough because it always rises perfectly and I don't have to pay any attention to it!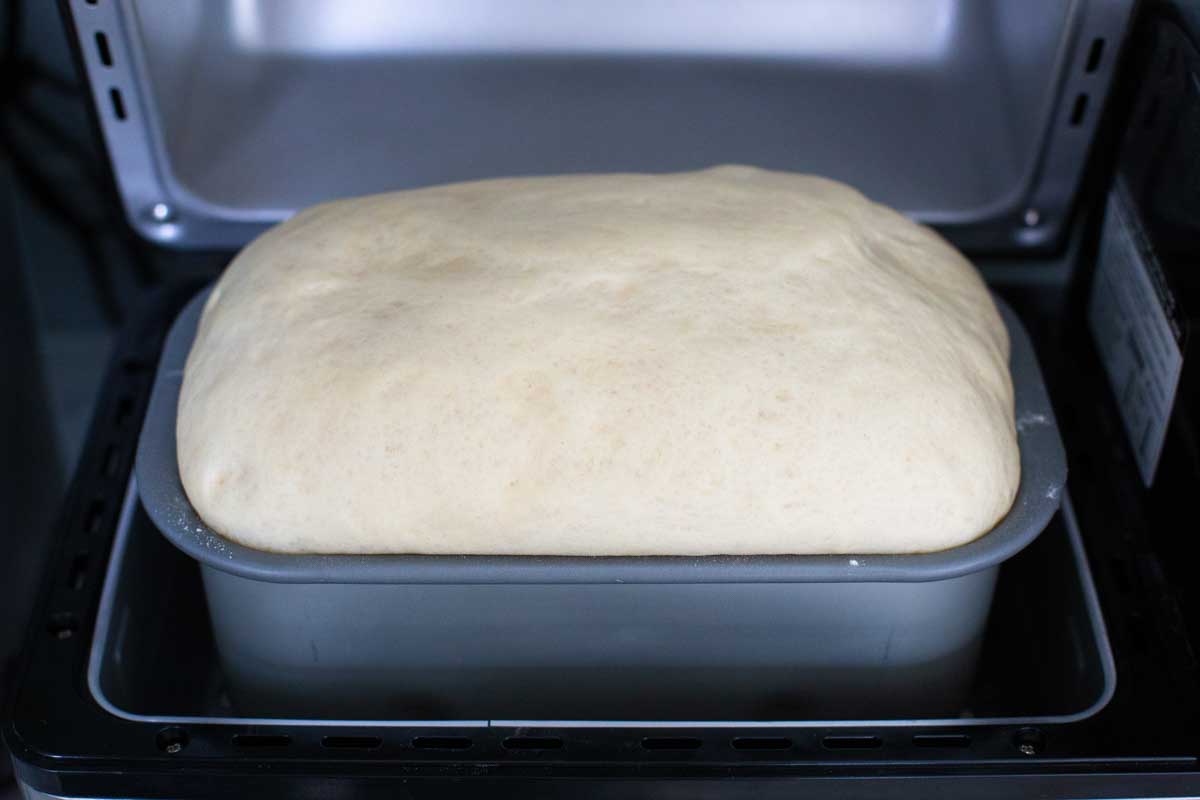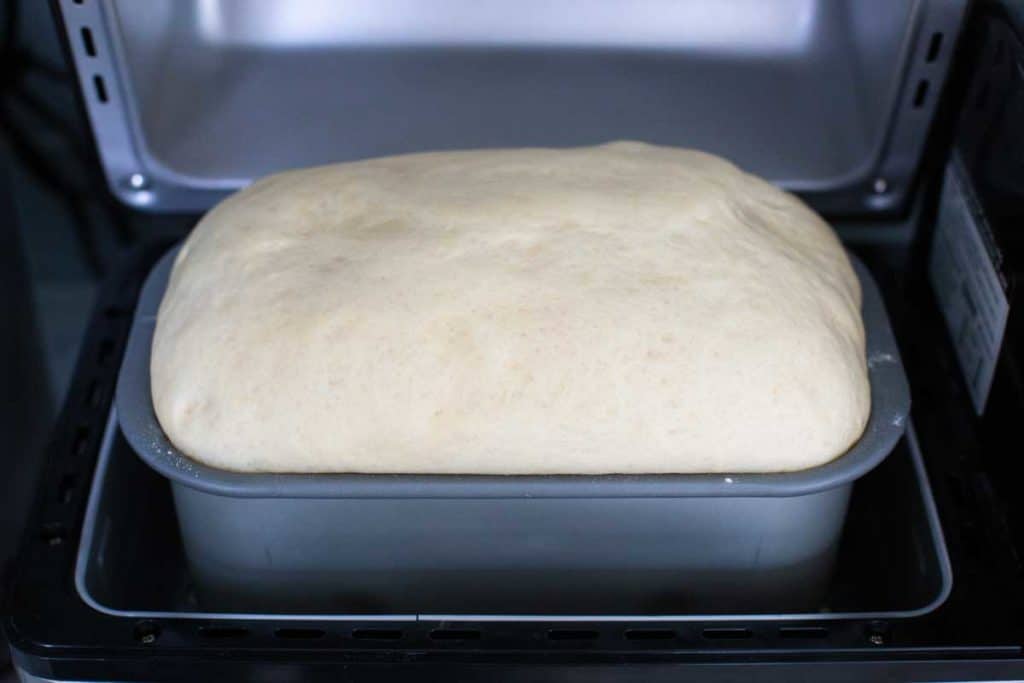 But does it bake a crispy crust?
This is where the different bread machine models we tested have some variance.
If a crispy-crust matters strongly to you, you'll want to use that as a deciding factor when choosing the bread machine you want to buy.
It is possible, but some machines definitely out perform others. You can view our full review of the best bread machines for beginners here.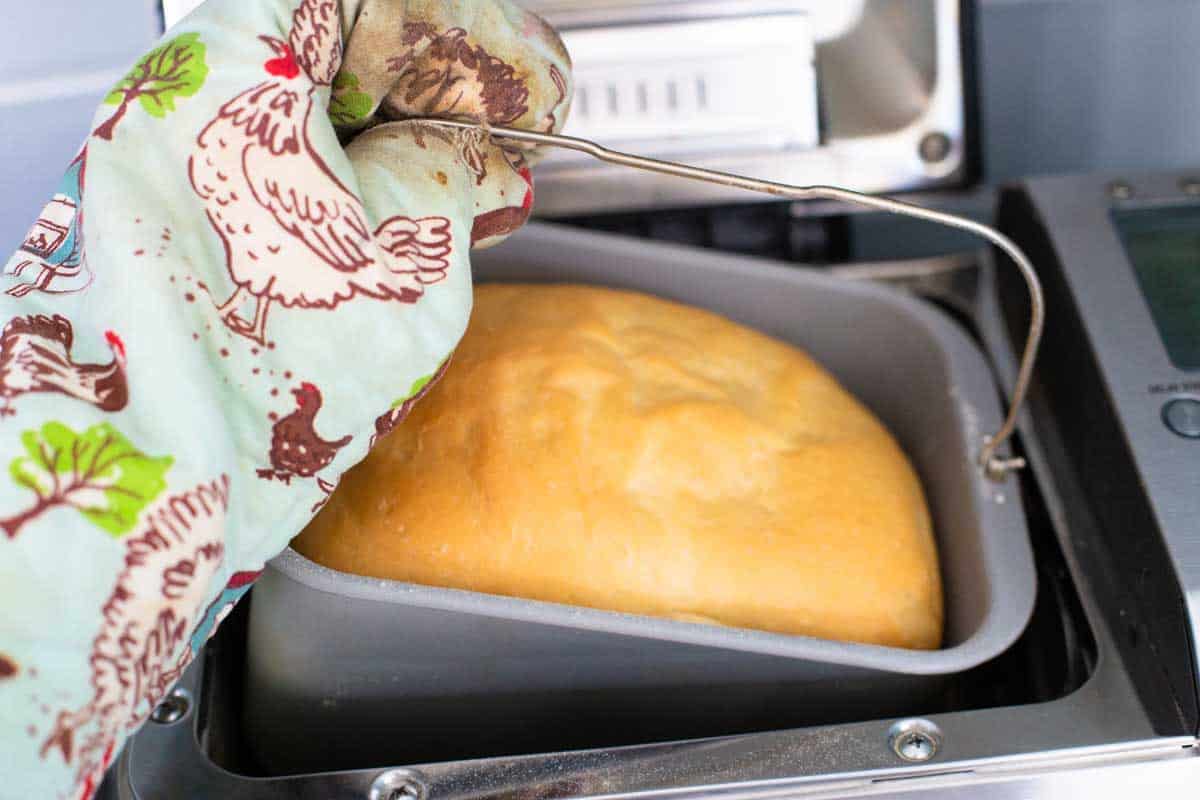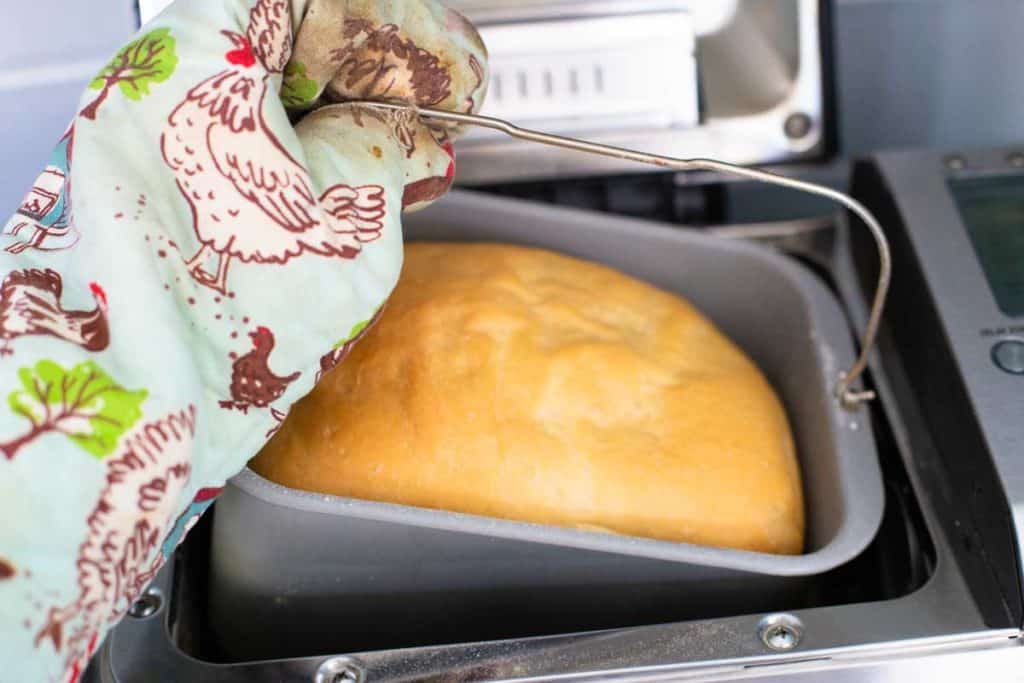 ?Is a Bread Machine Easy to Use?
This question always makes me giggle a little because when I first started using my bread maker, I could barely cook. For real.
When we were testing our recipes for the cookbook, both my 10-year-old and 13-year-old daughters could make a loaf of bread all by themselves with no supervision or help.
Yes, some bread makers come with all kinds of bells and whistles and fancy features but you don't need them to turn out a perfect loaf of bread.
Most of the recipes in my cookbook use just 2 or 3 automatic settings over and over.
A bread machine is as easy as 1, 2, 3:
Add the ingredients to the machine.
Select the automatic program.
Press START.
[adthrive-in-post-video-player video-id="IoityXyZ" upload-date="2021-07-26T18:11:19.000Z" name="4 - The Ultimate Bread Machine Cookbook" description="Get a preview of The Ultimate Bread Machine Cookbook by Tiffany Dahle." player-type="default" override-embed="default"]
?What Can I Make with a Bread Machine?
There is a huge variety of breads that work perfectly with a bread machine. I included recipes for each of these in the cookbook:
soft white sandwich breads
hearty whole wheat
crispy sourdough
dark molasses
caraway rye
endless fruit and nut flavors
Every bread maker model we tested has an automatic Dough program that opens up an entire world of bread baking if you desire.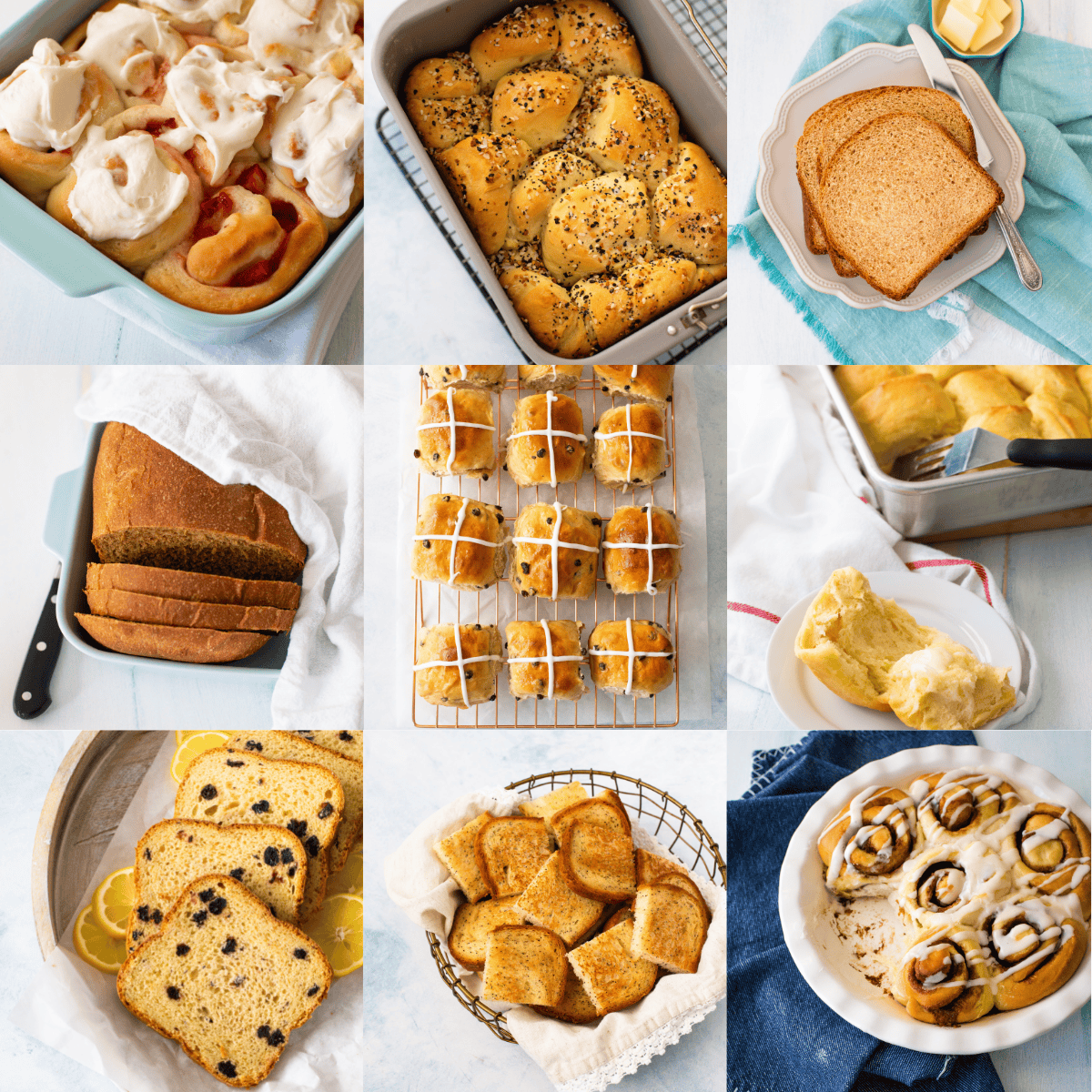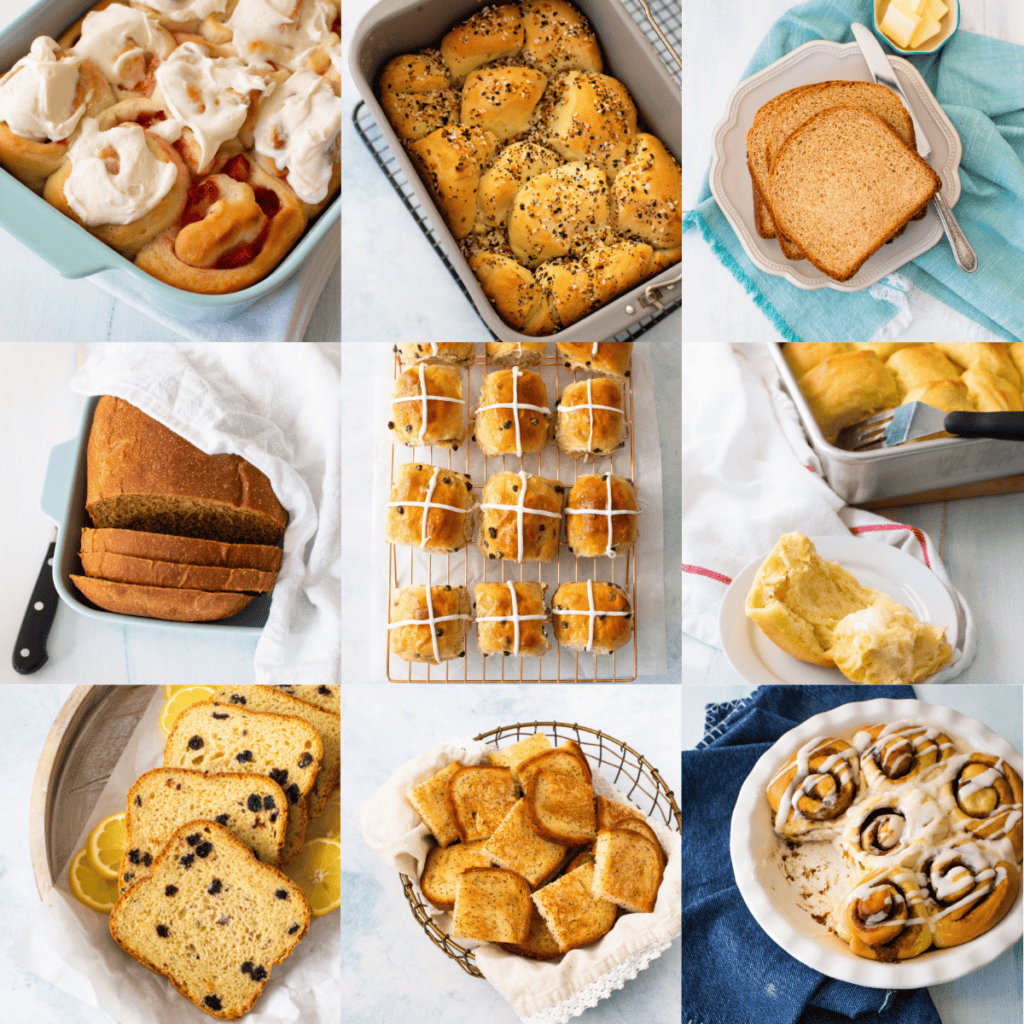 I had so much fun developing recipes for an entire chapter of the book that puts dough to use to make:
dinner rolls
cinnamon rolls
homemade focaccia
sweet buns
pretzels
?Sample Recipes
Want to check out some great bread machine recipes for beginners? Here are some of my favorites, definitely start with the Italian bread!
Get more bread machine recipes here →
☎️How to Fix the Downsides of a Bread Maker
As much as we LOVE our collection of bread machines, there are definitely a few concerns that should be addressed:
?Are bread machines noisy?
We had five machines running simultaneously during testing. Things got a little crazy over here.
Bread machines aren't generally inherently noisy because of their motors, the worst noise they make comes from the sound of the thick dough being beaten against the side of the metal bread pans during the kneading phase.
There is an initial bit of noise as the paddle mixes the ingredients together but the sound level definitely varies by model.
The good news? Once the dough has been kneaded, the rising phase and baking phase are completely silent. The noisy start is usually finished within 30 minutes.
?Can the bread pan be washed in the dish washer?
I get this question very deeply. I hate doing dishes. I understand wanting to toss anything you can into the dish washer.
Unfortunately, you should absolutely wash the bread pan and paddle by hand.
The good news? It will be the single easiest dish you wash in your entire kitchen. There is almost no mess inside the bread pan once you've taken out your baked bread or dough.
If there is a little baked-on crumb in the nooks and crannies, let it soak with a bit of water in the bottom of the pan for 10 minutes and it should lift right up. We also kept long wooden skewers for getting into the rim of the circular base where the paddle fits.
?Is the machine easy to store?
This will definitely vary by machine. There can be a huge difference in size and weight between model to model.
If storage space is your top concern, I highly recommend making that your top consideration when choosing a bread maker.
⏰Do I have to be home while the bread maker works?
No. And maybe yes. It depends.
Most bread recipes will take about 3 hours from start to finish.
For the best results, you need to be around for:
Adding the ingredients to the machine at the start
Taking a quick peek to make sure the ingredients are properly mixed (About 5 - 10 minutes after pressing START)
Removing the kneading paddle so it doesn't bake into the loaf (OPTIONAL: happens about 30 - 45 min after pressing START.)
To remove the bread within 10 minutes of the finished baking time
In between those moments, you'll have at least 2 hours of not needing to pay any attention at all to your machine.
Even though most models have a Keep Warm setting, I recommend the bread be removed fairly quickly if you want to retain the crispy crust texture.
The longer the bread sits in a warm machine, the more steam can gather along the pan making the bottom of your bread slightly wet and soggy. In our testing, as long as the bread was removed within 10 minutes of the finish of the program, it was fine.
Ready To Jump In?
Don't miss my greatest tips and advice on choosing the perfect bread machine for you and your family. Then, be sure to grab a copy of my bread machine cookbook so you can get baking delicious recipes right from Day 1!