Looking for the best bread baking books to learn how to make fresh bread at home? Whether you want to bake artisan bread in your oven or learn how to make your first loaf of bread in a bread machine or delve into homemade sourdough, all the best bread cookbooks are right here.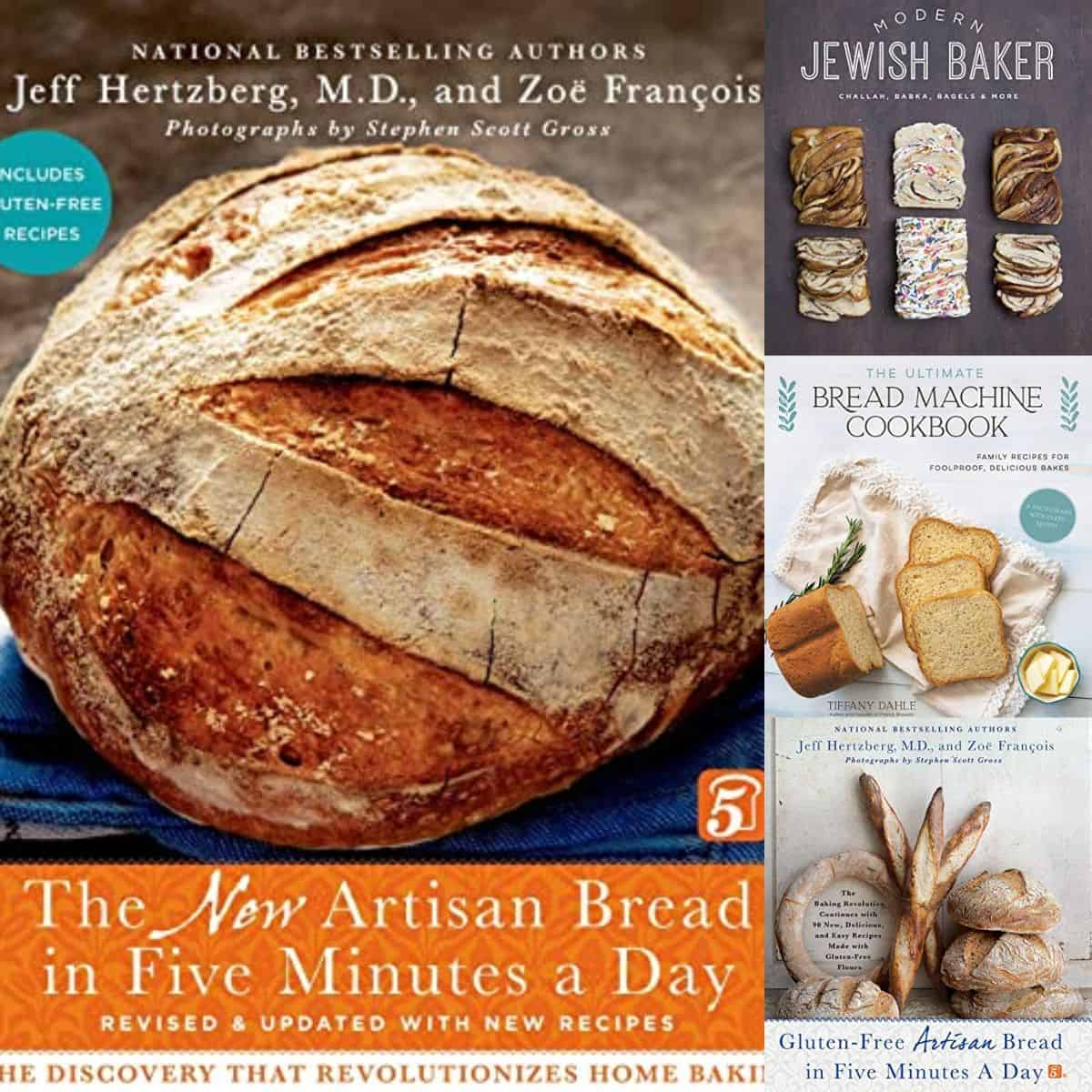 The best bread baking books cover a wide variety of bread skills from beginner level to expert.
Whether you're hoping to learn how to bake fresh bread in your oven at home or you've got a shiny new bread maker and you're curious about the first bread recipe for your new machine, there's a perfect bread baking book for you.
Sourdough bread is even more next level and there are several amazing bread baking books that will help you learn the basics and how to make your breads as beautiful as they taste.
My favorite thing about bread is that it has such a wonderful history and is an essential part of the food culture in most countries.
So of course I also included the best books about traditional Jewish bread baking, Italian breads, and even an amazing title on the Chinese bakery style breads that are becoming so popular today.
No matter where you are in your bread baking journey, there is for sure a book that is just the right fit for you:
14 Best Bread Baking Books
Whether you want to learn how to bake fresh bread in your oven, learn how to navigate a brand new bread machine with your first bake, or level up with sourdough, artisan breads, and delicious European bread recipes, you'll find all the best bread baking books right here!
More Bread Baking Tips
Ready to dig in and bake some bread? Here are a few of my favorite tips for beginners: