The best bread machine recipes to bake whether it is your first time using your bread maker or you're already an experienced home baker. These easy and delicious bread recipes are perfect for busy families.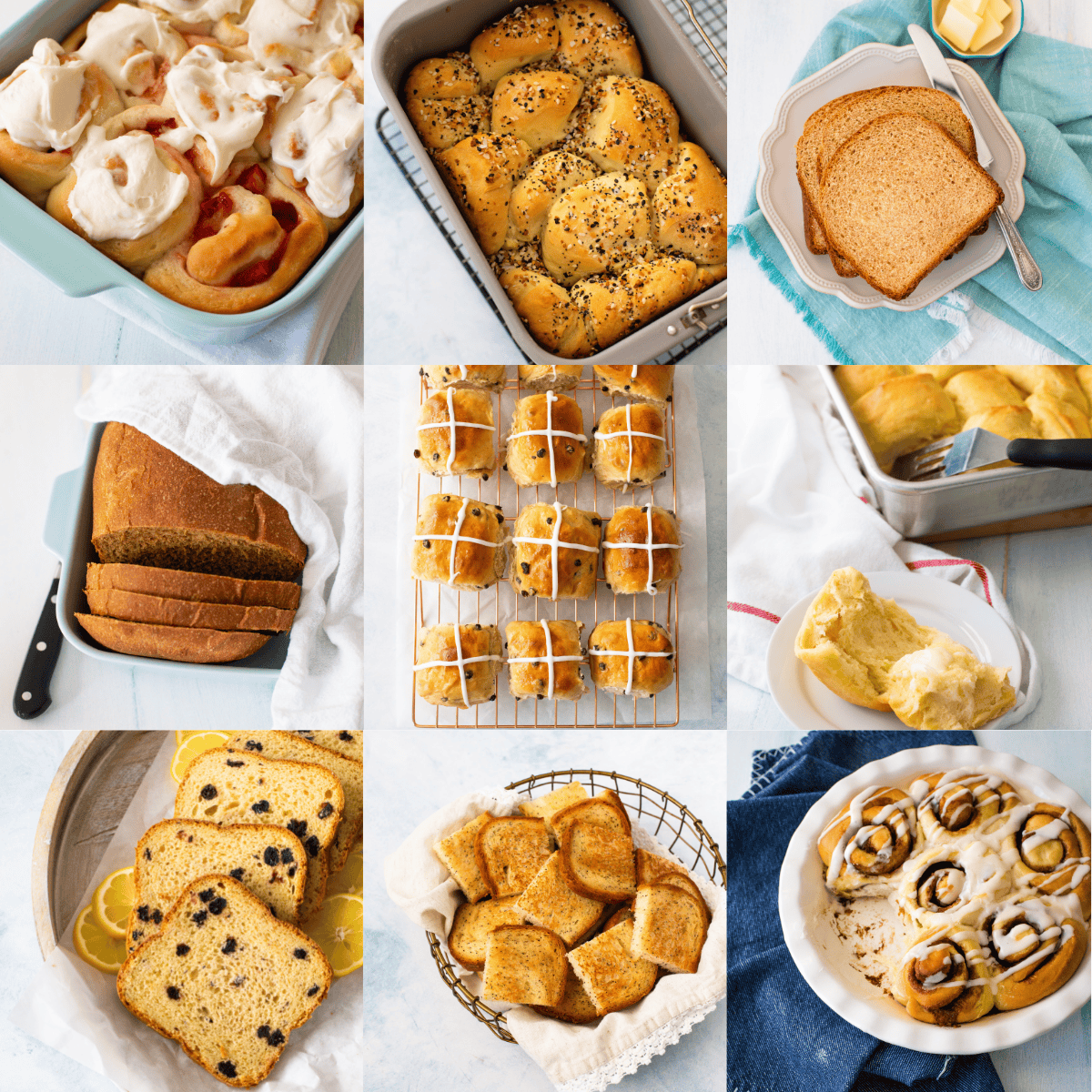 It's baking season! Are you ready to fire up your bread machine?
Maybe you just treated yourself to a new bread maker and want to try it out.
Maybe you're giving the dusty one on your shelf one last shot before you donate it.
Whether your a new baker or an experienced home bread baker, I want to inspire you to try some new things with your bread machine that maybe didn't know was possible!
These are our family's very favorite bread machine recipes. We put it to use every week, all during the fall and winter months, and often during the summertime, too!
Got any questions? Drop me a note in the comments and I'll be happy to help!
Jump to: