Easy applesauce bread bakes right in your bread machine for a warm and hearty side dish for soup night. Try toasting a slice for the best peanut butter toast EVER.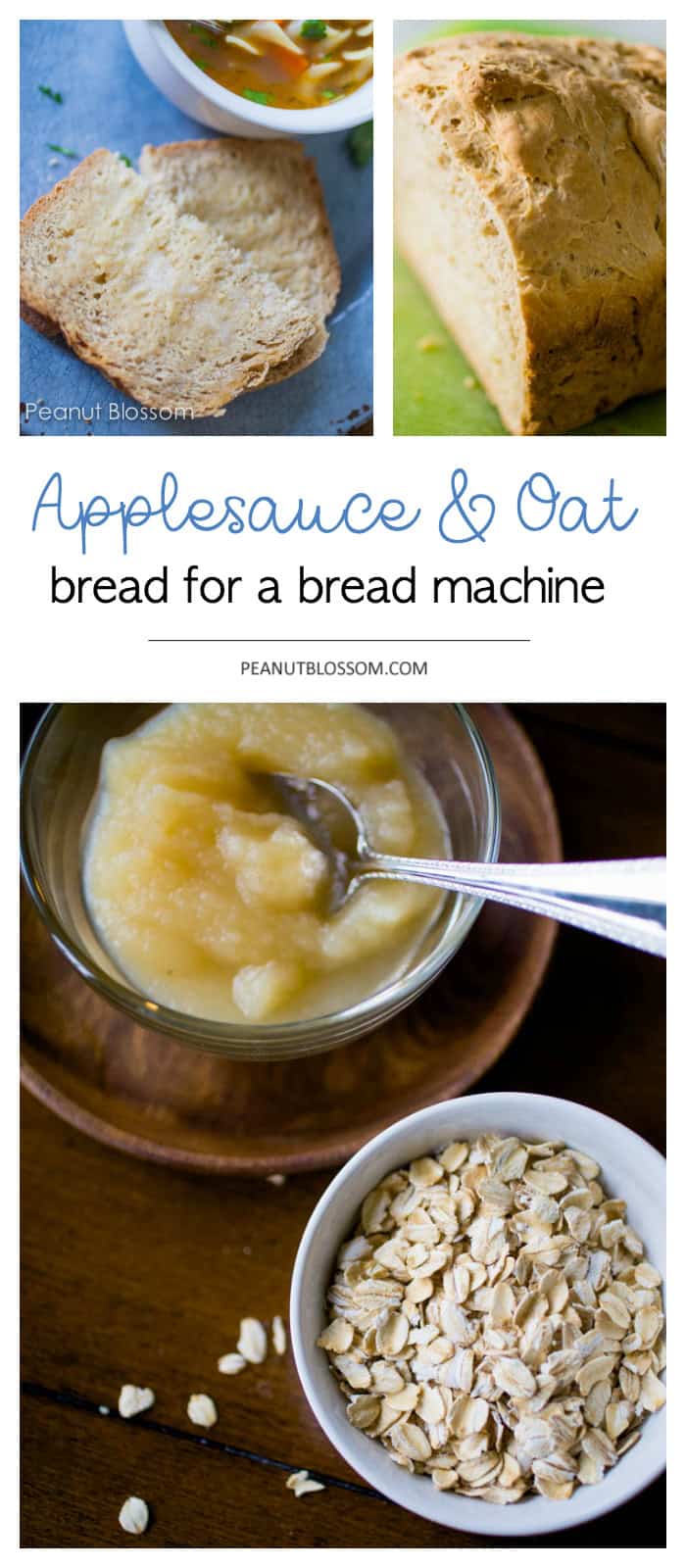 Once the weather turns cold, our family loves to have soup several times a week. We rotate the kinds of soup and then the side dishes that go with them to keep a nice sense of variety.
To keep soup night extra easy, I love to use my specialty kitchen appliances -- the Instant Pot, slow cooker, and bread machine all get a big workout from October through March.
Warm fresh bread with soup is one of our very favorite side dishes. Many years ago, my mother-in-law gave us a bread machine for a Christmas present. I bought a simple bread machine baking book that year and we've tried so many fun recipes out of it ever since.
This sweet but hearty applesauce bread has real oats mixed in. I served it with a pot of slow cooker chicken soup for dinner and it was a huge hit.
RELATED: Don't miss our easy crockpot chicken soup recipe.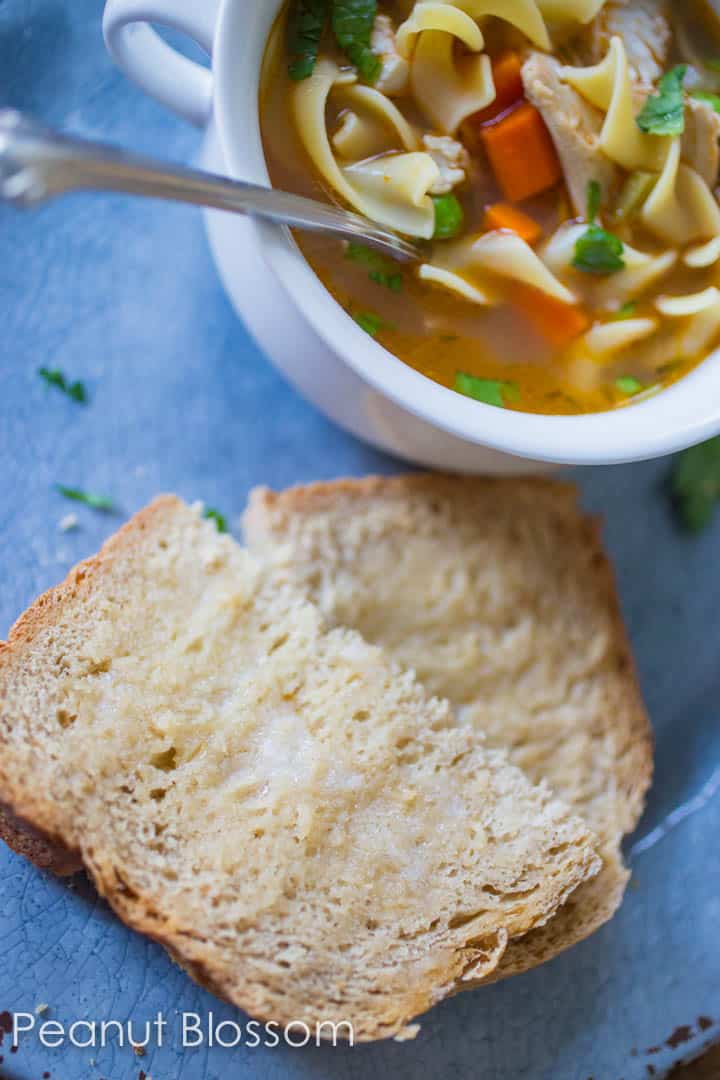 What is the texture of this applesauce bread?
The texture of the bread is more like a traditional slicing loaf, not a muffin-like quick bread. It is sweet, but not overly so. You can easily slice it for sandwiches or toasting, too.
What can I do with applesauce bread?
Since the bread is easy to slice, there are tons of things you could make with it:
Make amazing peanut butter toast
Toast it and add apple butter to double the apple flavor
Layer it with turkey and cheese for a yummy fall sandwich, cold
Grill it with gruyere and ham for an awesome hot sandwich
Make a unique french toast and top it with salty pecans and maple syrup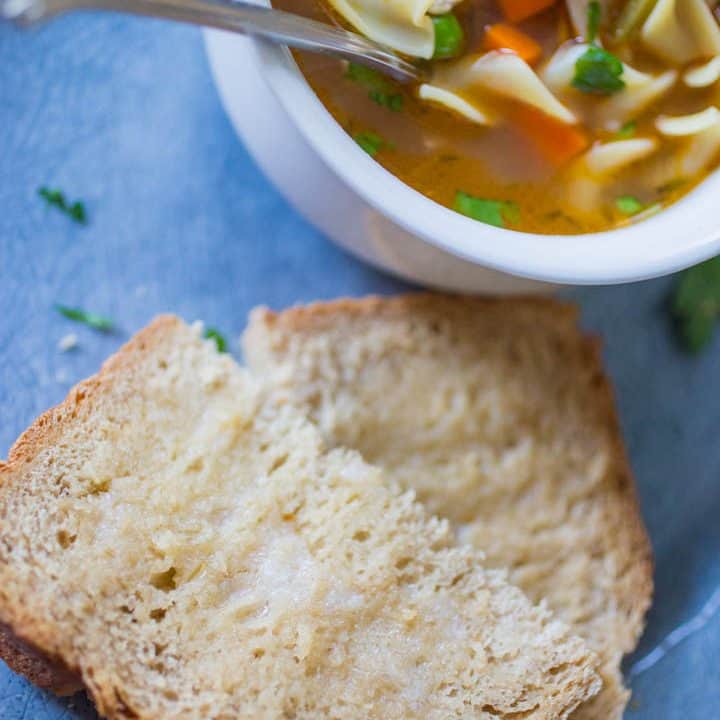 Applesauce Bread
Total Time:
3 hours
5 minutes
This easy applesauce bread is the perfect fall recipe just bursting with apple flavor.
Ingredients
¾ cup apple cider
½ cup applesauce
1 tbsp butter, softened
3 cups bread flour
⅓ cup quick-cooking oats
1 tbsp brown sugar
¾ tsp salt
¼ tsp apple pie spice
1 tsp active dry yeast
Instructions
Add all the ingredients to your bread machine in the order your manual recommends. Set it to the White Bread loaf setting.
Looking for more easy bread recipes?
Both bread machine breads and muffins are our favorite choices to go with soup on soup night. Here are some recipes you don't want to miss:
Best. Ever. Turkey Sandwich on sweet potato onion bread