It's a cold blustery day, what do you serve for lunch?
Grilled cheese sandwiches and tomato soup. It's almost a given around here on the weekends. Handyman Tim has been known to request this for dinner. I'd say it is in his Top 3 Favorite Foods Ever list.
While I do love a good ol' american cheese & butter grilled sandwich with plain ol' Campbell's tomato soup, I'm always eyeing up the more "grown up" grilled sandwich varieties I see around the internets. Whenever I even dare to suggest that maybe we could simply add ham or change up the variety of cheese, I get shot down with evil glares by all the members of the family.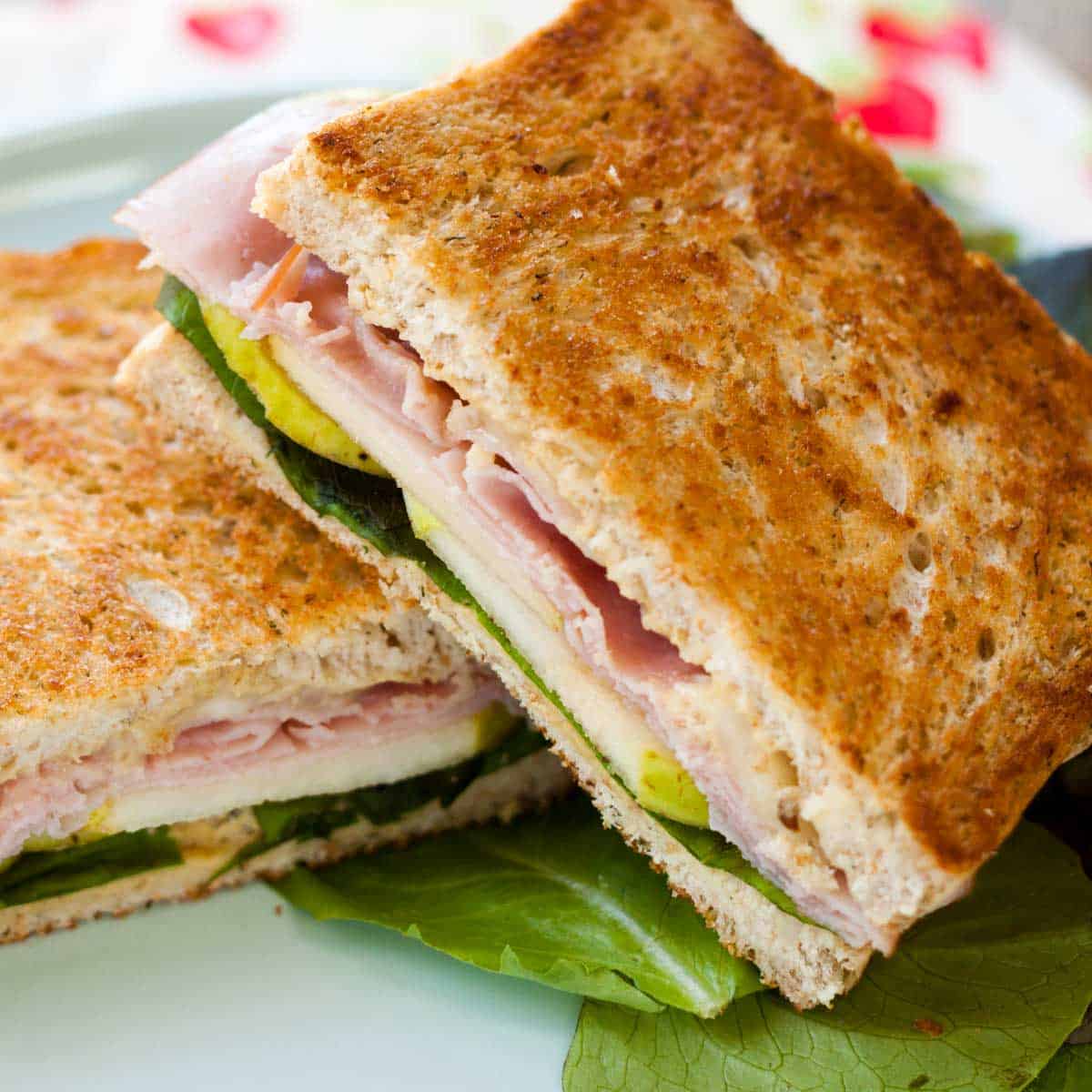 When I saw the recipe for grilled ham, pear, and arugula sandwiches in Everyday Food, there was no turning back. Evil glares be damned, I was going to try this sandwich:
Let me repeat the flavors going on in there: ham, pear, arugula, havarti cheese, dijon mustard, pepper, and olive oil in place of the butter for grilling. I stepped it up a notch by using dill bread and caraway seed havarti. Ooooooooh. Myyyyyyy. Gosh. I honestly needed a moment of silence while I ate the first batch. I say first batch because I enjoyed it so much, I made it three days in a row--until I ran out of pears.
This, my friends, is autumn on a bun. Handyman Tim and both girls absolutely refused to even try a bite. Fine. More for me. The sweet pears balance out the savory ham, zippy mustard, and creamy cheese. The arugula cuts it all from being too sweet. The dill in the bread and the caraway seeds in the cheese gave it just that boost of flavor that put the whole darn thing over the top.
And the best part of all? I can make just one for me and make the plain ol' boring variety for the rest of the family all at the same time on my griddle. I'm keeping my fingers crossed that Little Pea might be my adventurous food spirit. If I keep eating strange sandwiches, I'm hoping maybe she'll join me one of these days.