A breakfast strata is an easy casserole that combines chunks of bread, whisked eggs, and other sweet or savory fillings that you can pop in the oven for an easy and delicious brunch.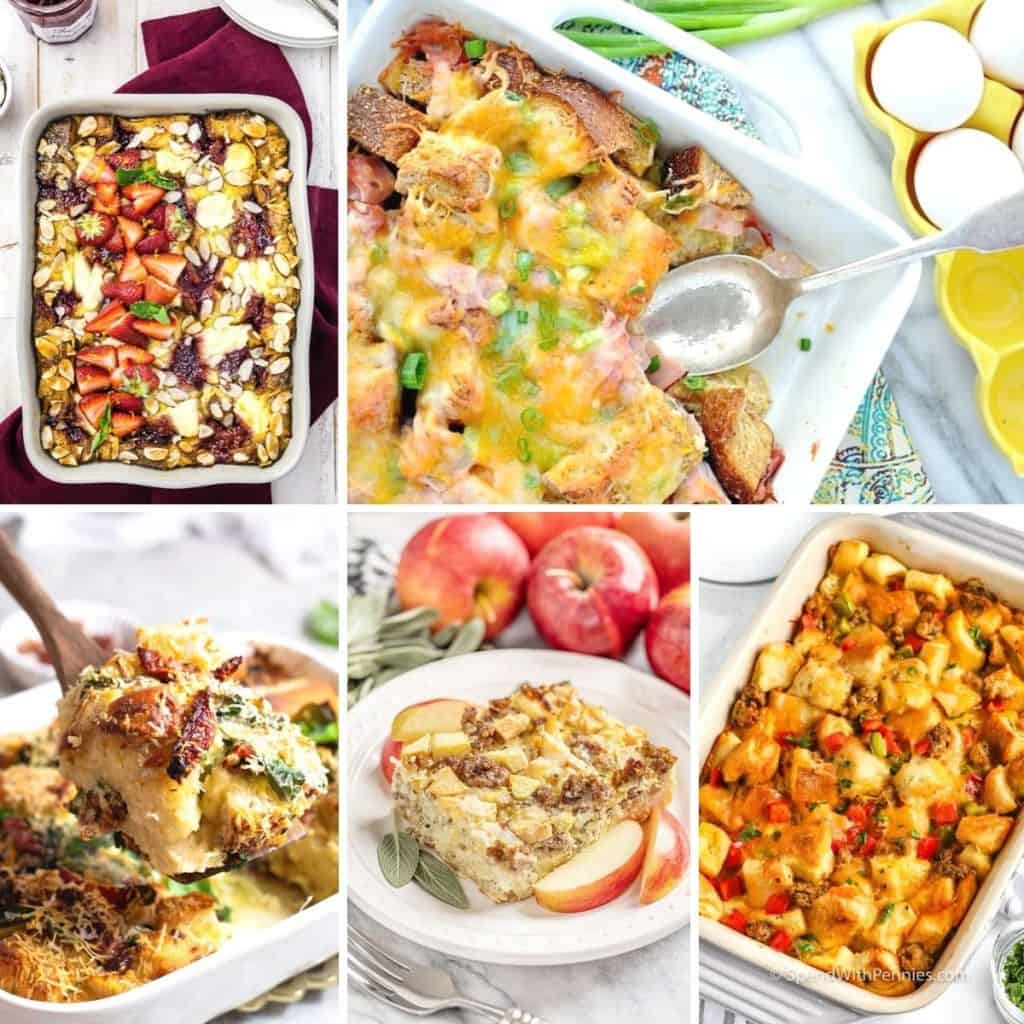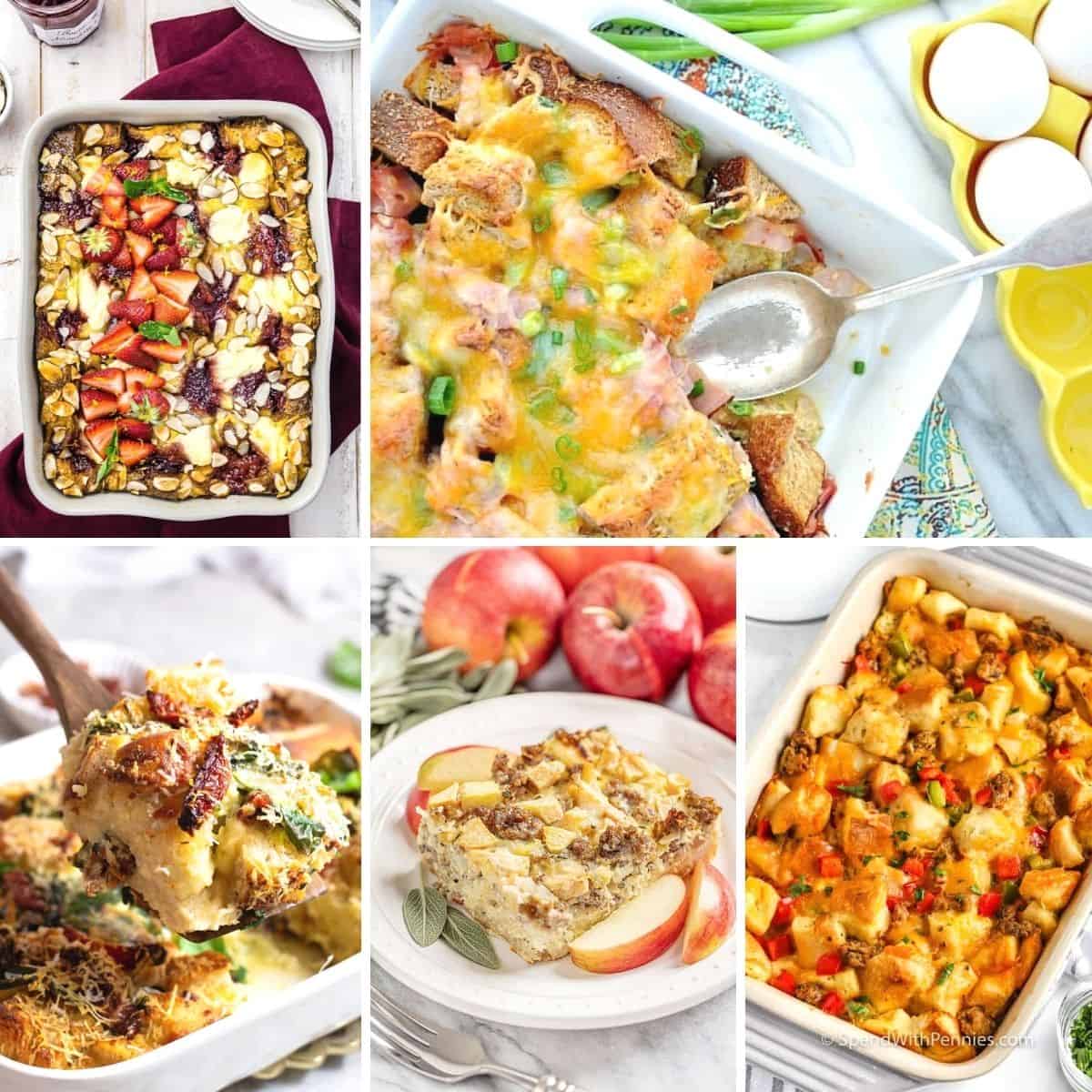 Easy Breakfast Strata Recipes
Casseroles are one of my go-to dishes when I need a simple way to feed my family or a crowd. If you've been searching for delicious ways to reuse old bread, try the strata. It's a type of casserole typically made with eggs, bread, and cheese and it's perfect for breakfast but also any other time of the day.
There are both sweet and savory breakfast strata recipes and plenty to choose from. In many cases, it's easy to swap some of the ingredients and they can be life-savers when you need a hearty breakfast that feeds a crowd.
Even more, a lot of these breakfast strata recipes can be prepared overnight which is even better if you're having guests. I am sharing some of my favorites and as you can see, there are so many ways to make strata you can easily invent your own!