This easy beef stew is the perfect recipe for freezing for an easy weeknight dinner. Heat and serve over mashed potatoes for a comforting meal even on your busiest night.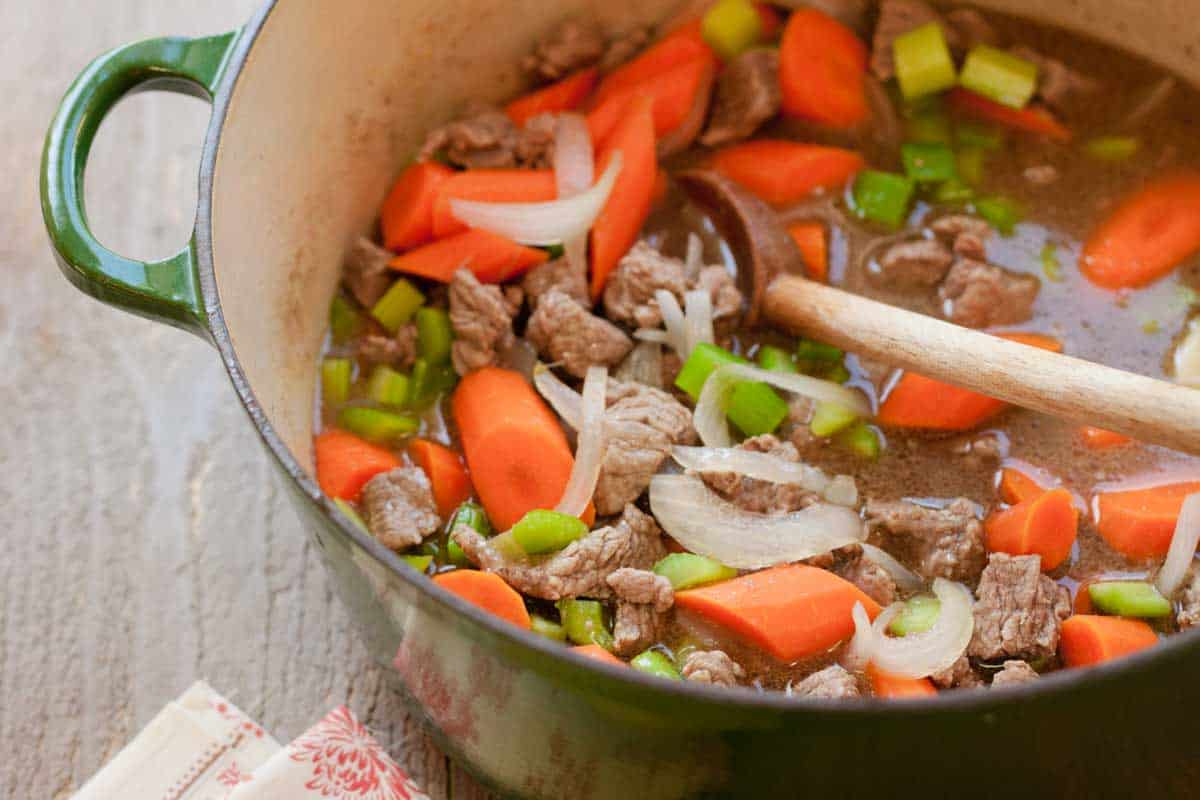 Looking for an easy recipe to use a package of beef stew meat? This delicious slow cooked beef stew is loaded with veggies and comes together in just minutes.
Let the pot simmer on your stovetop while you get everything else you need done. In just a couple hours you'll have a delicious homecooked meal to enjoy with your family.
Want to plan ahead? Make this dish on the weekend and freeze it in smaller portions for easier reheating on the busiest of school nights. Keep a package of prepared mashed potatoes from the refrigerated section of the grocery for an easy heat-and-serve dinner you can grab in a pinch.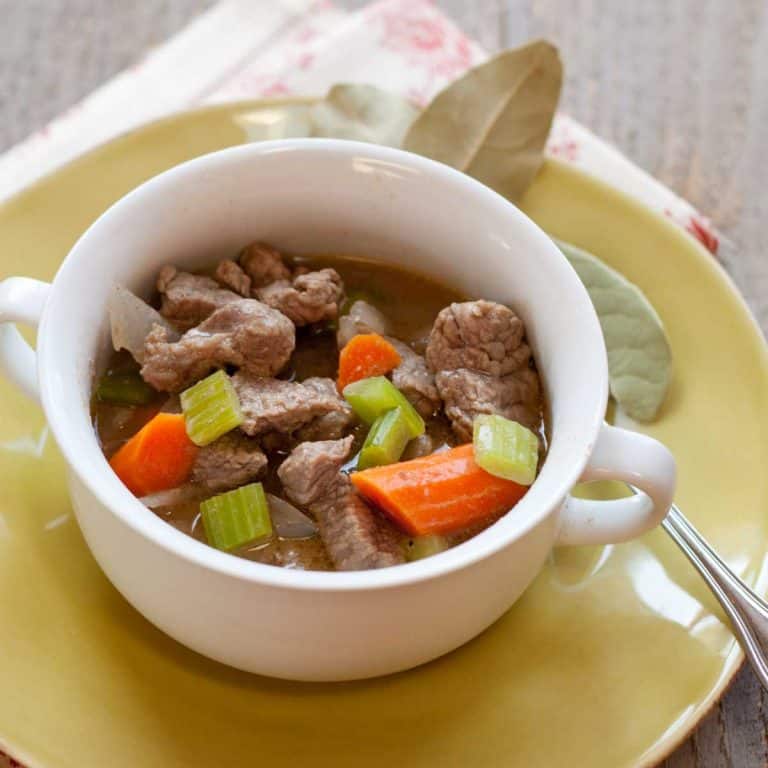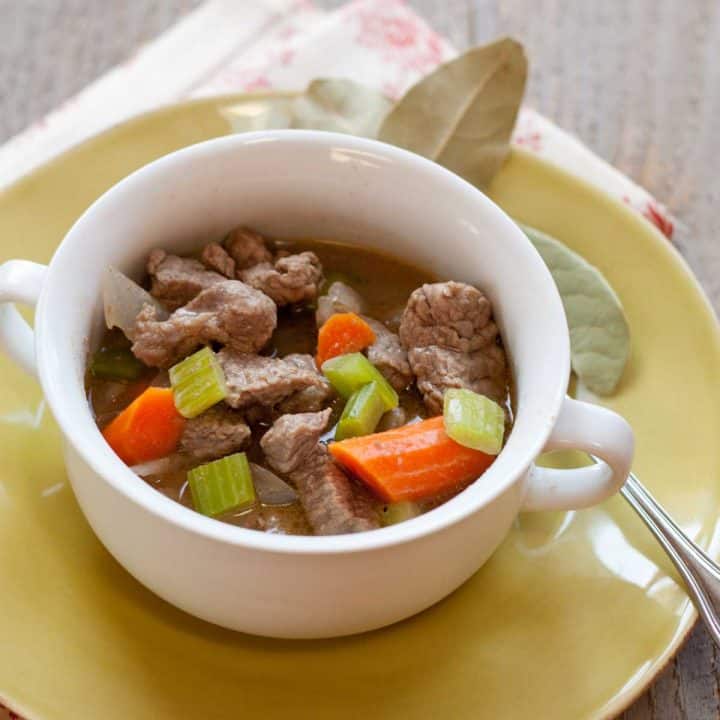 Easy Weeknight Beef Stew
Total Time:
2 hours
20 minutes
This easy beef stew only takes a few minutes of hands-on time to cook and can easily be frozen for busy weeknights.
Ingredients
2 lb stew beef
2 tbsp vegetable oil
2 cups water
1 tbsp Worcestershire sauce
1 tsp minced garlic
2 bay leaves
1 onion, sliced
1 tsp salt
1 tsp sugar
½ tsp pepper
½ tsp paprika
Dash of cloves
3 large carrots, peeled and sliced into chunks
3 ribs celery, chopped
2 tbsp cornstarch
Instructions
In a large dutch oven, add the oil and heat it over medium-high heat. Brown the meat on all sides in the hot oil, working in batches if you need to not crowd your pan.
Add the water, Worcestershire sauce, garlic, bay leaves, onion, salt, sugar, pepper, paprika, and allspice to the pot. Cover and simmer over medium-low heat for 1 ½ hours.
Remove the bay leaves and add the carrots and celery. Cover the pot again and cook for 30 to 40 minutes longer.
To thicken the gravy, remove 2 cups hot liquid. Using a separate bowl, combine ¼ cup water and the cornstarch until smooth. Mix with a little hot liquid from the pot and return mixture to the stew. Stir and continue to cook until the stew is bubbly.
Serve over mashed potatoes.
Notes
This recipe freezes perfectly. Store it in smaller containers so you can reheat single portions for busy evenings or quick lunches.