These easy meals to freeze and reheat are perfect for stocking up your freezer before a busy season of family life. Whether you want to have easy dinners to bring to a friend or for cooking quickly on a school night, these kid-friendly dishes are a big hit.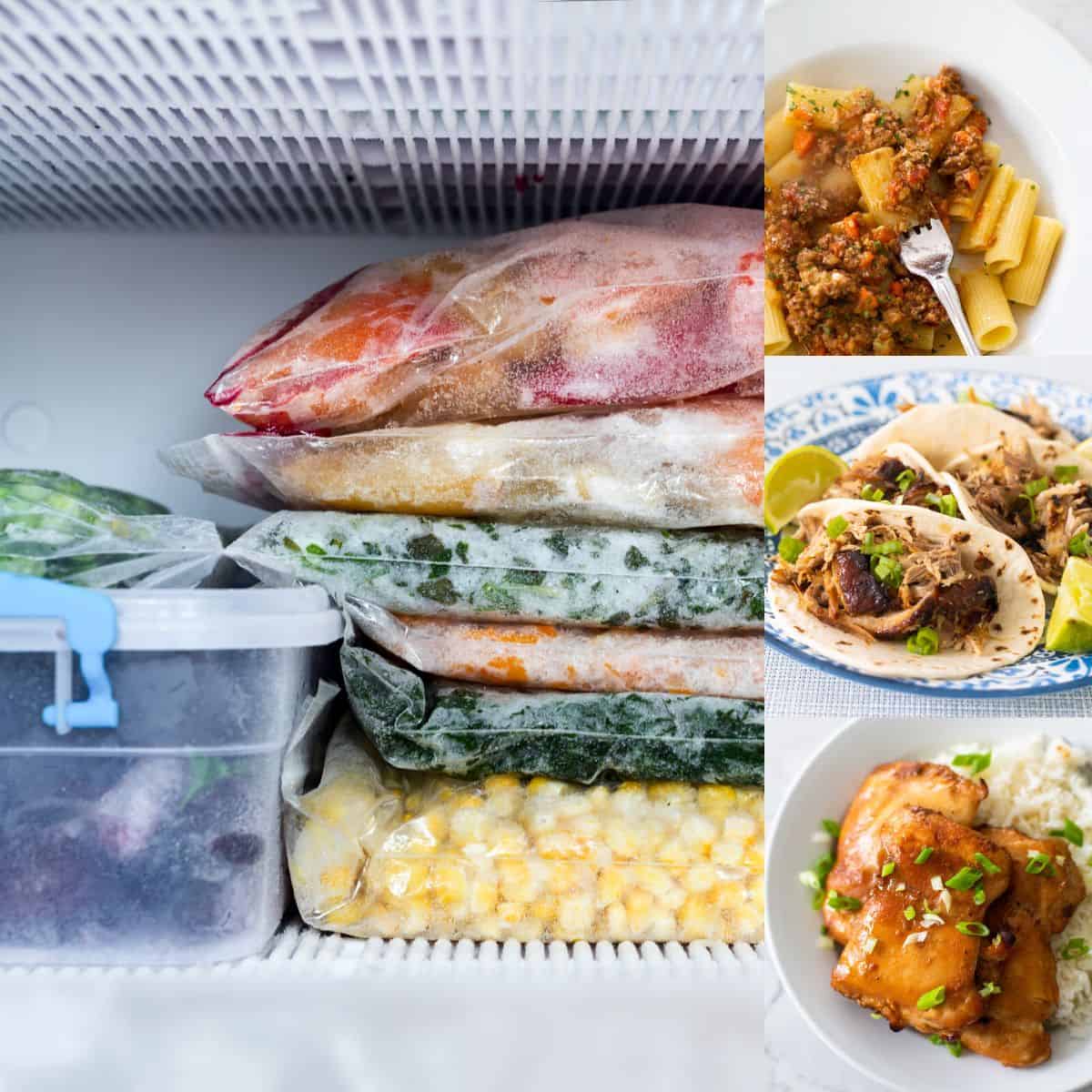 Ask any busy parent on a typical school night and they'll tell you that easy meals you can freeze and reheat are family dinner GOLD.
It is so nice to have a few delicious dinner recipes stashed in the freezer that you can pull out and pop in the microwave or oven.
Plan ahead and split these dishes into smaller containers and your family can have a few single serving dinners to grab when everyone sitting down together isn't an option.
Or perhaps you're looking for ways to help a friend and need easy meal train ideas. It's always smart to to provide the family with meals they can stash for another night.
If you're cooking for your senior parent, many of these easy freezer dinners can be split into single serving containers. What an amazing gift to give them: a freezer filled with healthy meals they can just reheat as needed.
Jump to: