Easy baked meatball sub sandwiches are a perfect quick dinner idea for a busy weeknight.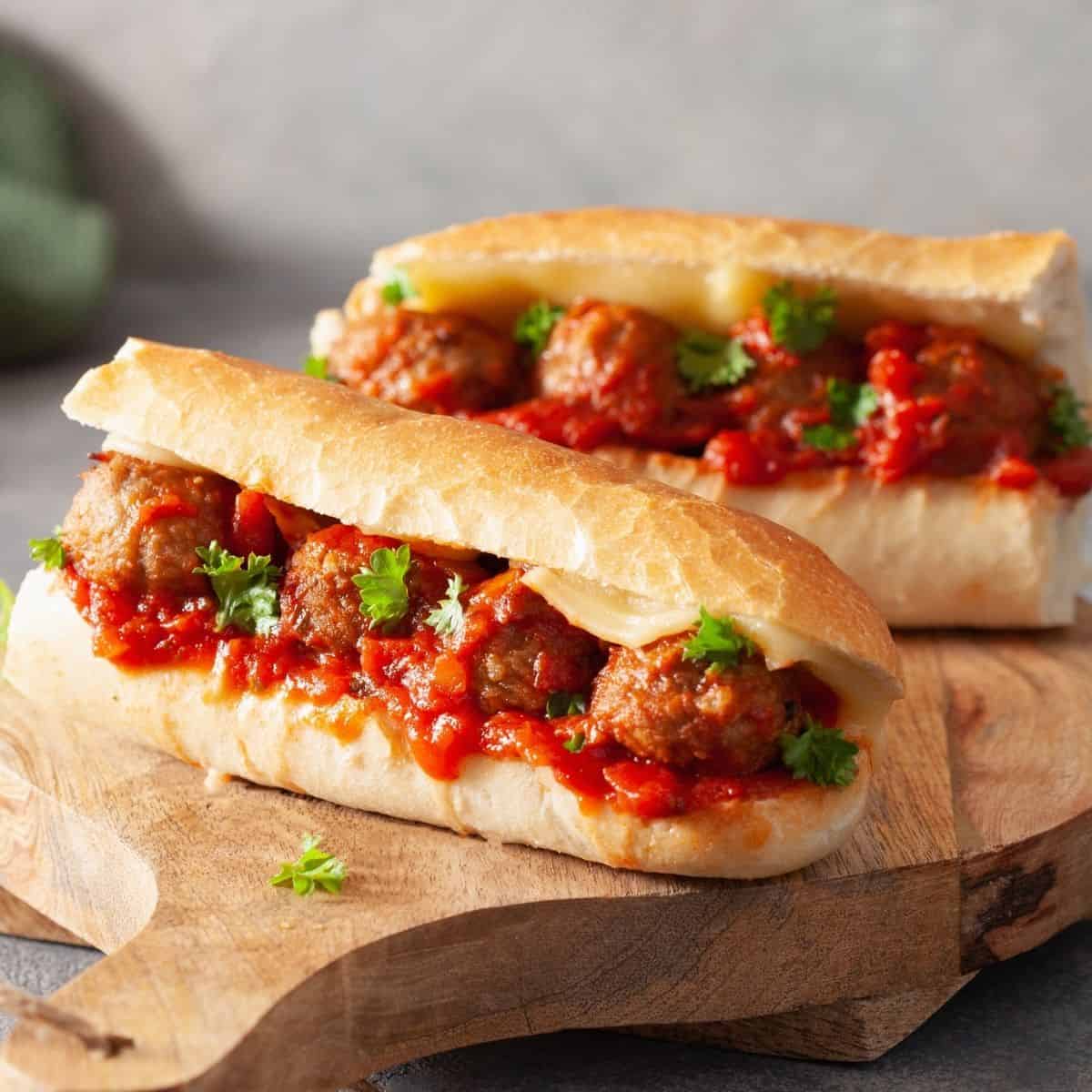 Do you make your own homemade meatballs?
I have a few different meatball recipes I love, but I still keep several bags of frozen meatballs in the freezer. They are such an easy dinner solution when you're caught in a pinch and need to get food ready fast.
One of our family's favorite ways to enjoy them is to toss them in a jar of tomato sauce and pop them into a delicious roll to make down-and-dirty meatball subs.
Fun Fact: We're going to be cooking an entire week of meals LIVE from the rental kitchen at our beach condo in North Myrtle Beach next month. This meatball sub recipe is just one of 6 easy dinners I'll be demonstrating to inspire you to do a little cooking of your own this summer.
Get all the details on the week of beach house recipes here.
Frozen Meatballs or Homemade Meatballs?
When I'm in a hurry, I love to use a bag of frozen meatballs from the grocery store.
They make this meal something that is perfect to cook with so little effort.
However, if I'm feeling a little fancy and want the best tasting meatball sub, I'll start with my favorite homemade Italian meatballs in tomato sauce recipe.
They don't take that long to roll together and could be prepped ahead of time and frozen for your own homemade frozen meatballs, too.
How to Make a Large Batch of Meatball Sandwiches
I love this recipe because you prepare all the subs and they bake together at one time. You can add them to a large serving platter to bring to the table or just serve from the stove top once they are done.
It may seem like a fussy extra step to preheat the meatballs in the skillet but if you use the frozen meatballs straight from the freezer, the centers will not get hot enough fast enough and your sandwich buns will burn.
If you want to heat the meatballs even faster, you can defrost the frozen meatballs in your fridge earlier in the morning so they take less time to brown up in the skillet.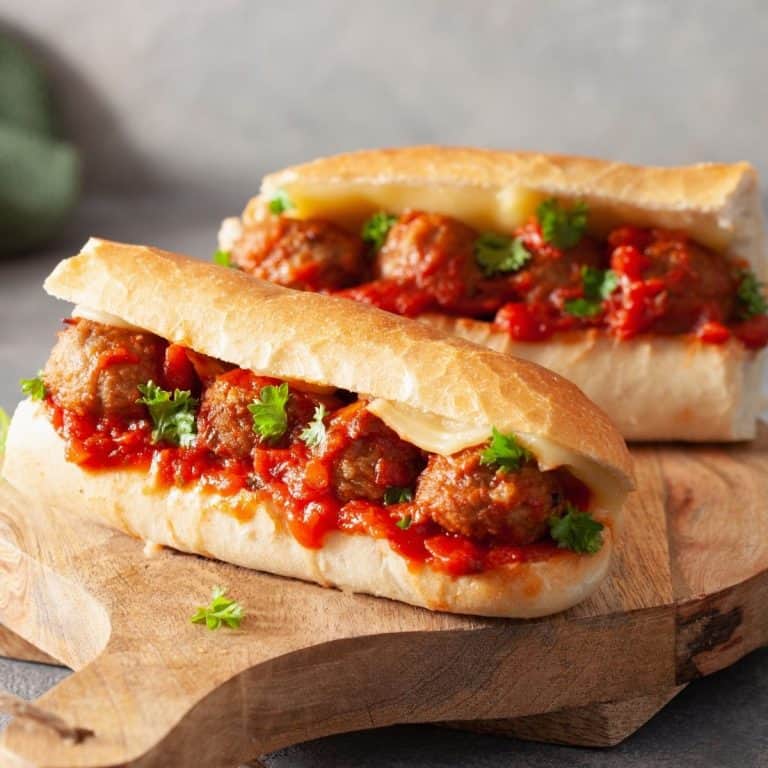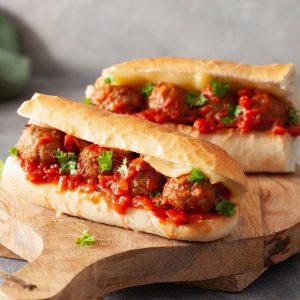 Baked Meatball Subs
This delicious and heart meatball sub recipe is perfect for a busy weeknight. You can have a hearty meal on the table in just minutes.
Ingredients
1

(18 oz) pkg frozen Italian-style meatballs

1

tablespoon

olive oil

1

(24 oz) jar prepared tomato sauce

8

long sandwich rolls

sliced in half only partway

1

(8 oz) pkg shredded mozzarella
Instructions
Preheat the oven to 400°F.

In a large skillet, heat the meatballs and olive oil over medium-high heat until they are toasted and heated through. Stir and toss the meatballs so they brown on all sides. About 10 minutes.

Pour the jar of tomato sauce in with the meatballs and stir until just heated through.

Add 3-4 meatballs to each long roll and place them on a large cookie sheet. Top each roll with 1 - 2 tablespoon shredded mozzarella.

Bake for 10 minutes or until the cheese is melted and the bread is warm.
Save This Recipe to Your Recipe Box
Find this delicious recipe next time you visit by saving it to your very own recipe box on my site. All your favorites stored in one easy place!