Don't be intimidated, it is easier to learn how to bake lasagna than you might think. This step-by-step guide will help you make a sausage and peppers lasagna your family will love.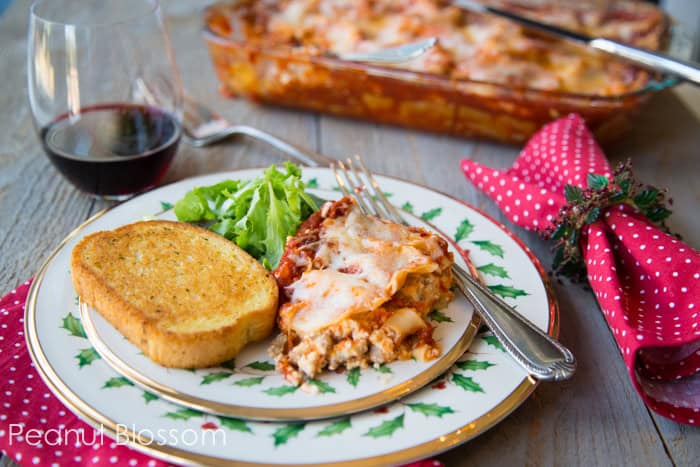 The biggest cooking day of the year is right around the corner. Thoughts of turkey and stuffing and gravy are likely consuming your every meal planning thought. Your focus is on the Big Game, but have you considered the night before? Or the day after?
Many of us will have houses packed to the gills with visitors from out of town. Hungry travelers are going to be arriving on your doorstep, what will you feed them?
My mom always went with simple and hearty. Her go-to dish was always a lasagna. The very thought of all those layers TERRIFIED me and I've never tried it myself.
It was time to strap on my Big Girl Apron and tackle my very first lasagna.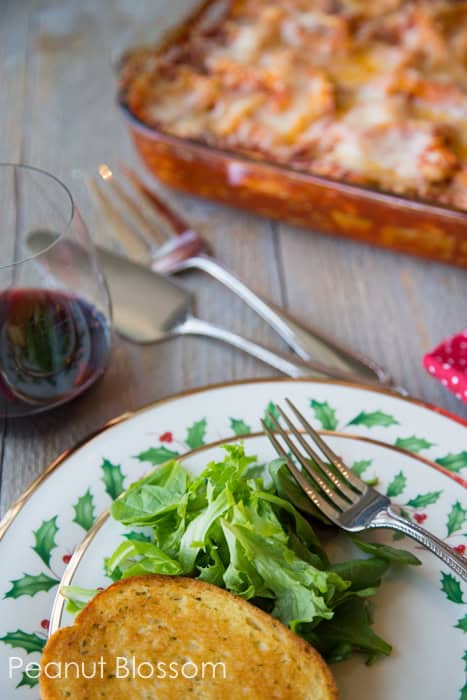 What did I do first? I called my mom. She gave me a few of her favorite tricks:
Plan for a simple salad and frozen garlic bread for sides.
Assemble early and leave in the fridge.
Set on the counter an hour before baking so it isn't too cold.
Always add sausage.
And the easiest way to elevate frozen bread and what ended up being the easiest lasagna ever? Festive holiday tableware. I'm busting out the holly covered china starting the week of Thanksgiving and we're using it as our everyday dishes right up through Christmas. Add some cute napkins and accessories and every meal that weekend will feel extra special.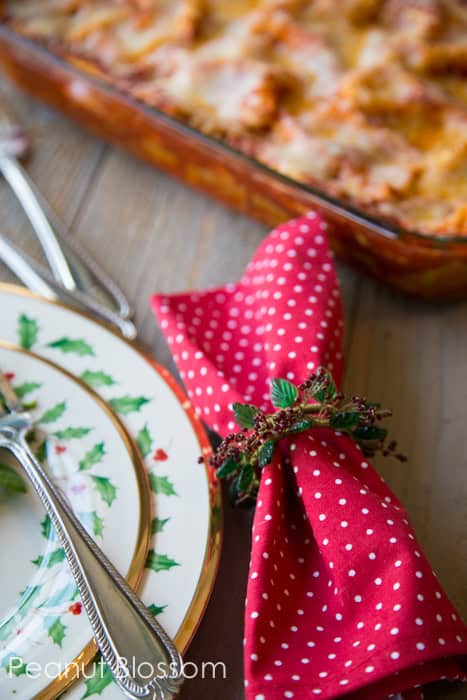 For the recipe inspiration, I started with the Ragú® "No Boiling Pasta" and spun it together with "Pasta with Roasted Peppers." Using mom's suggestion to always add sausage, I wanted to go for a sweet and spicy kicked up version. Most of the ingredients I used were from my pantry and the only chopping I had to do was the roasted red peppers. (I cut them extra small to hide them from Handyman Tim & the kids. They never even saw them!)
To give it some heat I used spicy bulk sausage. If that's too hot for your family, use sweet sausage instead and just add a hearty sprinkle of red pepper flakes.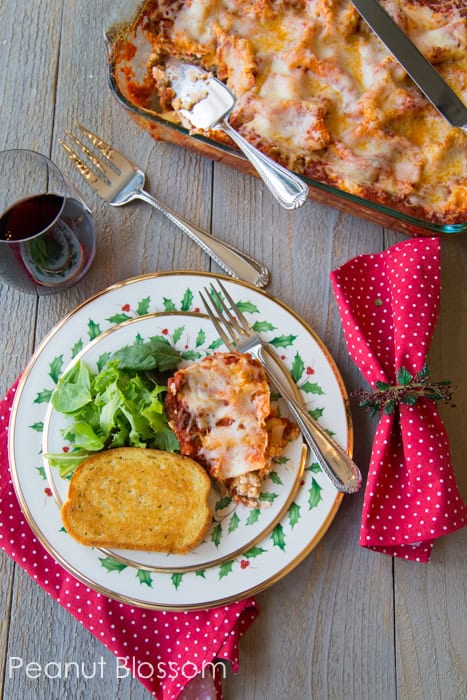 The final dish was a huge hit with the family and something I would absolutely serve to guests. Easy enough for the day before a big kitchen day and filled with ingredients you can keep on hand for an emergency. Perfect for the busy season ahead!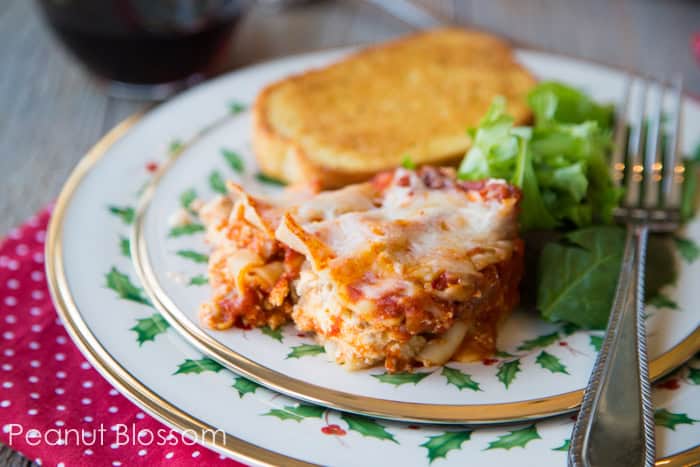 And because I think everyone gets nervous about final assembly, I created this step by step visual instructions just for you: