Looking for Jimmy Dean sausage recipes? Don't miss this delicious and easy Italian sausage pasta casserole. It's the perfect make-ahead dinner for busy families.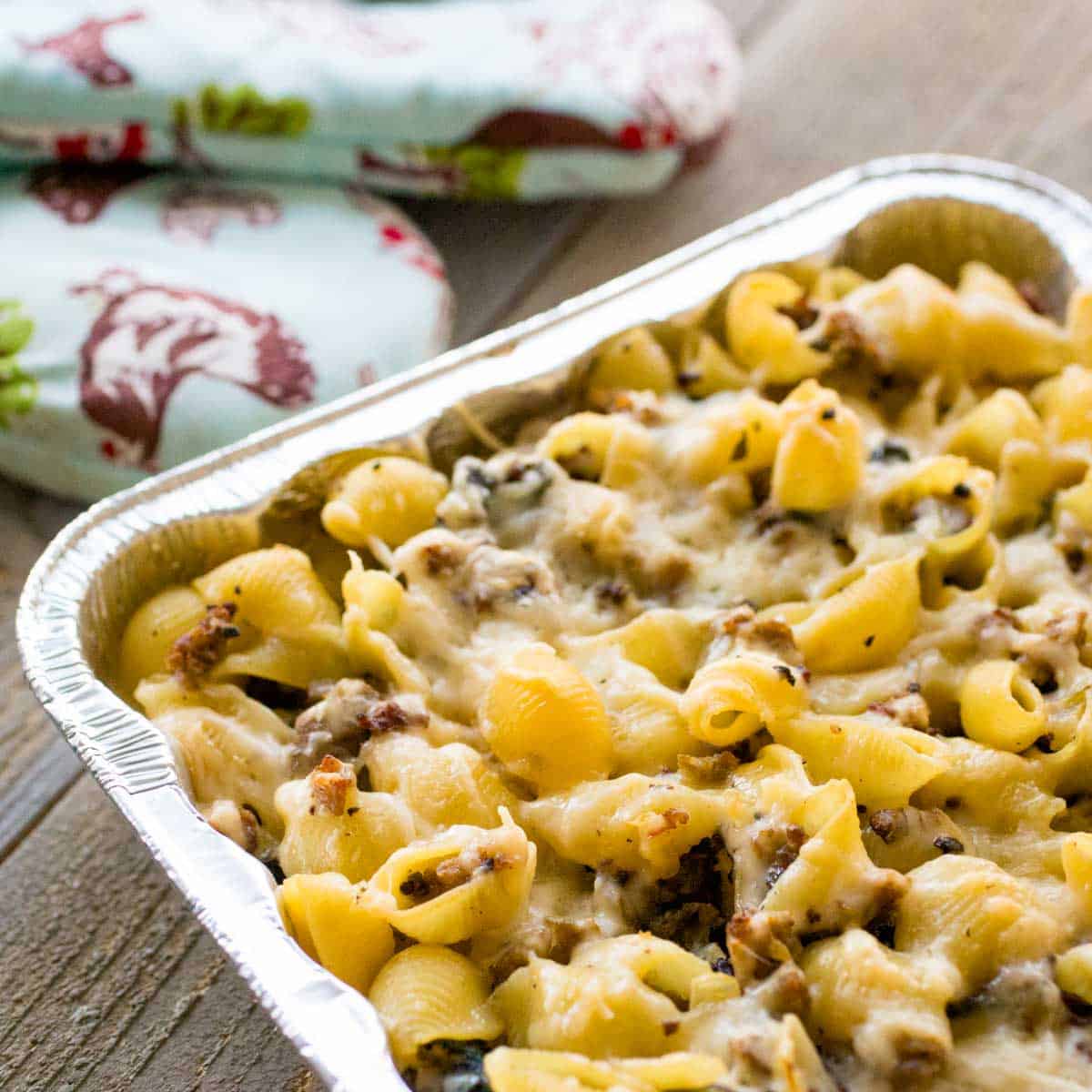 Dinner is stressful enough during the normal parts of the year but during the holiday season, it becomes a downright pain in the neck.
My favorite strategy for ensuring I have enough time with my family while still getting food to the table is to cook double-batch casseroles I can have ready in a pinch.
We eat a portion of the dinner on the night I make it but then I freeze the second casserole for another stress-free dinner.
My mom has been making and serving this cheesy Italian sausage and spinach casserole for years. It is her go-to dinner to bring to friends and everyone raves over it.
Jump to:
Ingredients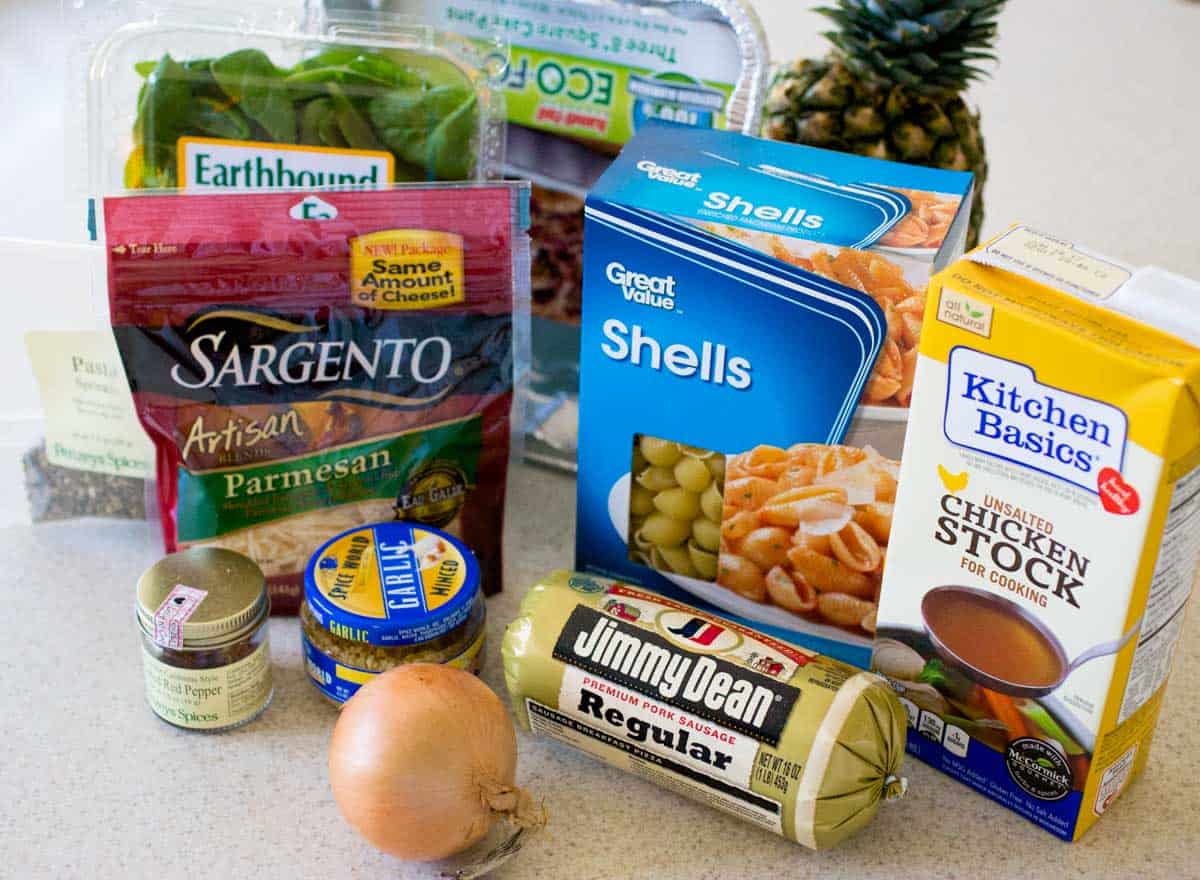 The superstar of this casserole is the Jimmy Dean pork sausage found in the refrigerator section. It comes in several flavors, but for this bulk Italian sausage recipe I prefer the regular style since I can add Italian seasonings to match the final dish.
Bulk Sausage: You can use any brand of bulk sausage you prefer. If it is Mild or Regular, add Italian Seasonings. If it is already seasoned, you can skip adding the extra seasoning.
Pasta Shells
Baby Spinach
Onion
Minced garlic
Chicken Stock
Heavy cream
Roasted red pepper flakes
While the sausage makes it decadent, the copious amounts of spinach give it a nutritional boost.
Our favorite side dish to go with it is freshly chopped up pineapple. Those flavors complement it perfectly and keep things nice and easy.
Brown the Sausage
First, brown up the bulk sausage in a large skillet over medium-high heat.
As the sausage cooks, add the seasonings, diced onion and minced garlic.
Continue to brown the sausage until it develops a nice toasted brown color. If you undercook the sausage it will be rubbery and chewy in the casserole. The toasted edges mean it has gotten nice and crispy.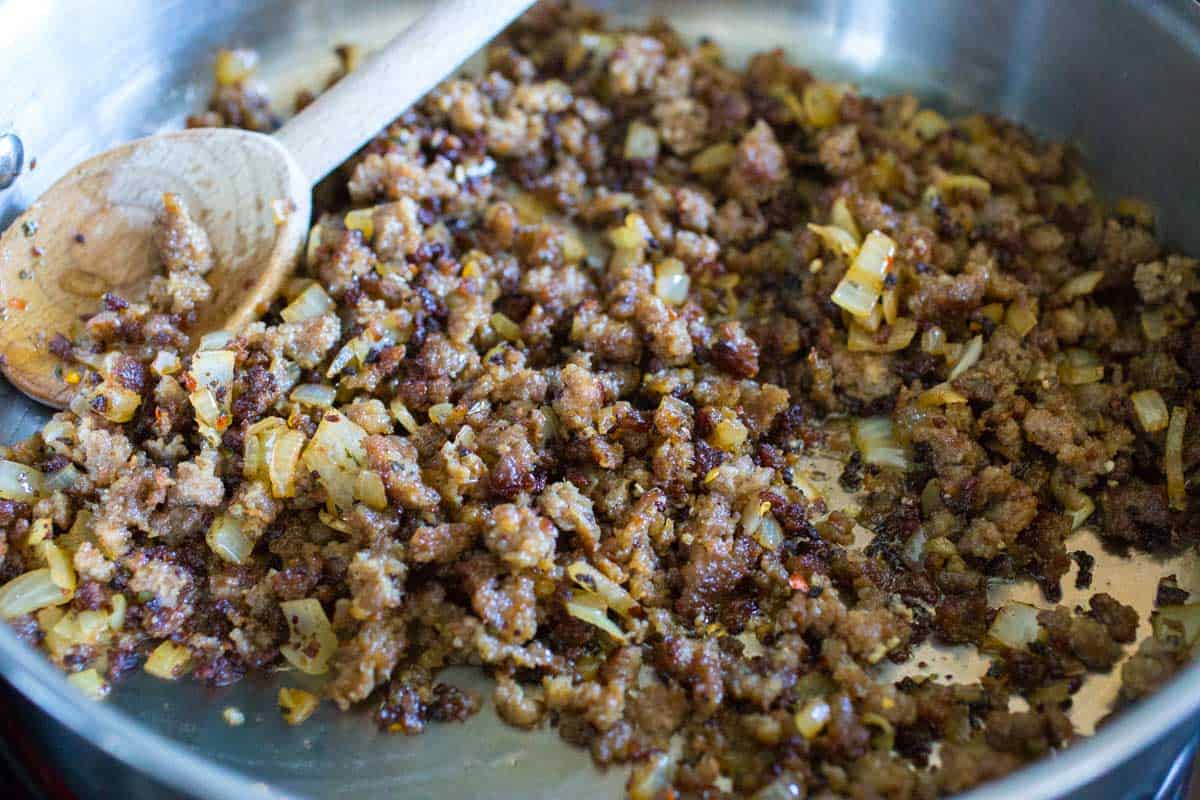 Add the Spinach
Add some chicken stock to the pan so that the liquid can help steam the spinach.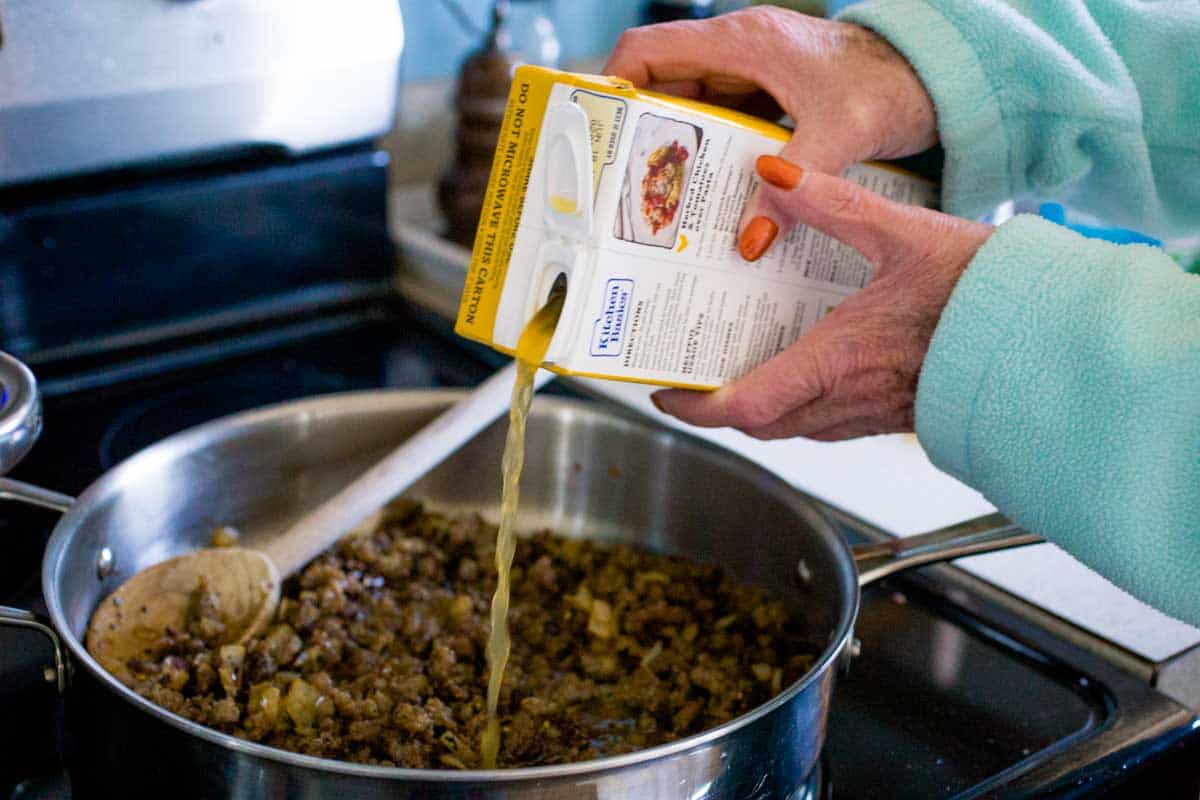 It will look like a ridiculous amount of spinach to start but it will cook down into the sausage and wilt fairly quickly.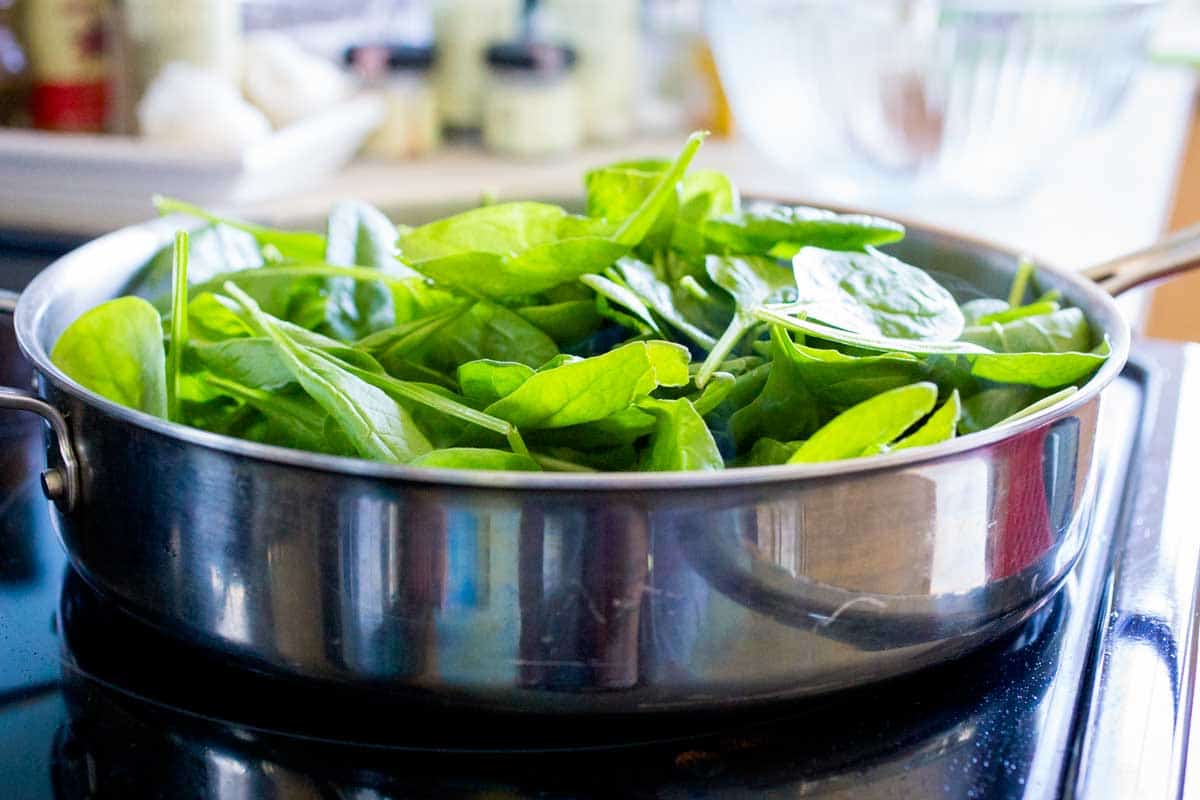 Once the spinach has wilted, add a touch of cream for richness. Toss together with the pasta and you're all set!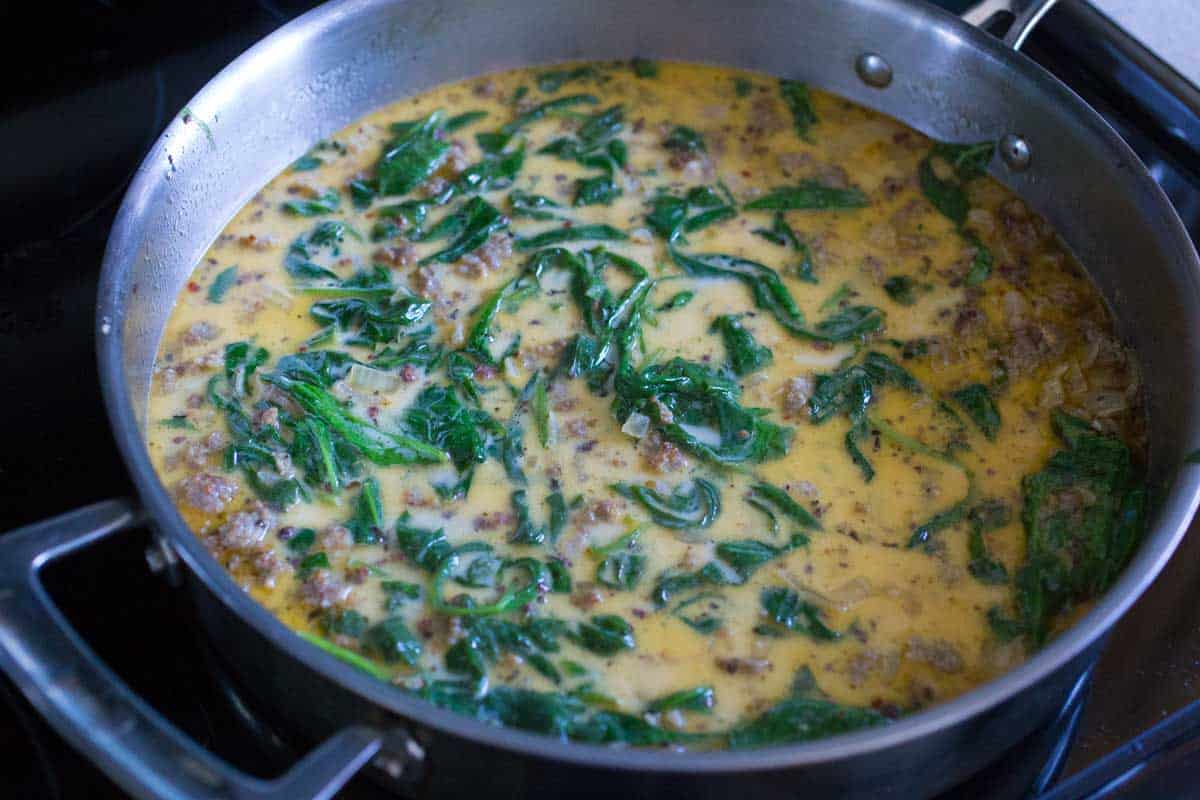 Add the Pasta
My mom and I love to split this into the two small casserole pans. That way we have dinner tonight and another pan for later.
If you're feeding a hungry crowd, you'll want to put the whole recipe into one 9 x 13-inch pan.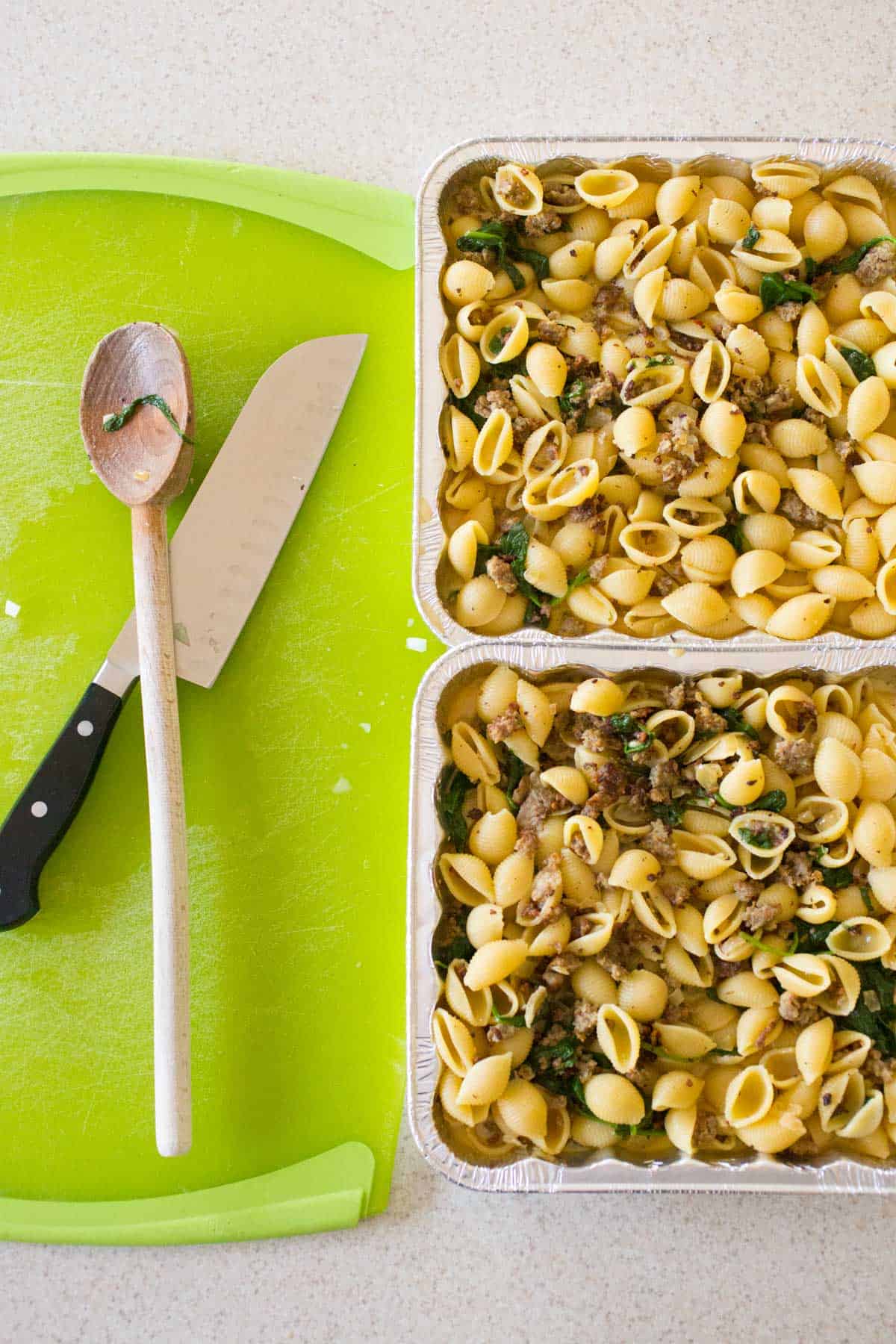 Sprinkle on some fresh parmesan cheese before you bake it or wrap it in aluminum foil for the freezer.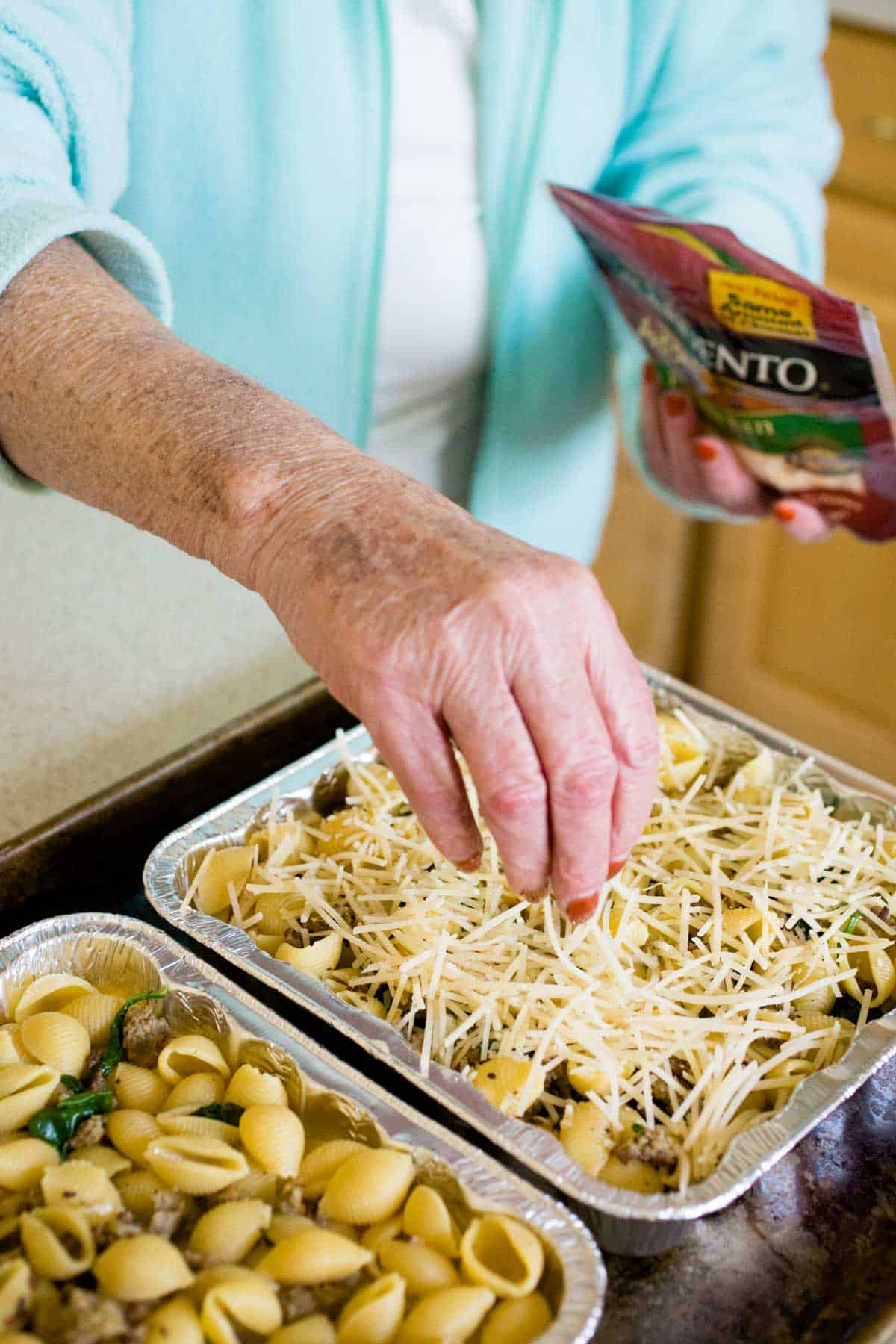 Bake the Casserole
If it is heading straight to the oven, you still want to cover it with the foil before baking. Remove the foil for the last 15 minutes so the cheese has a chance to turn golden brown.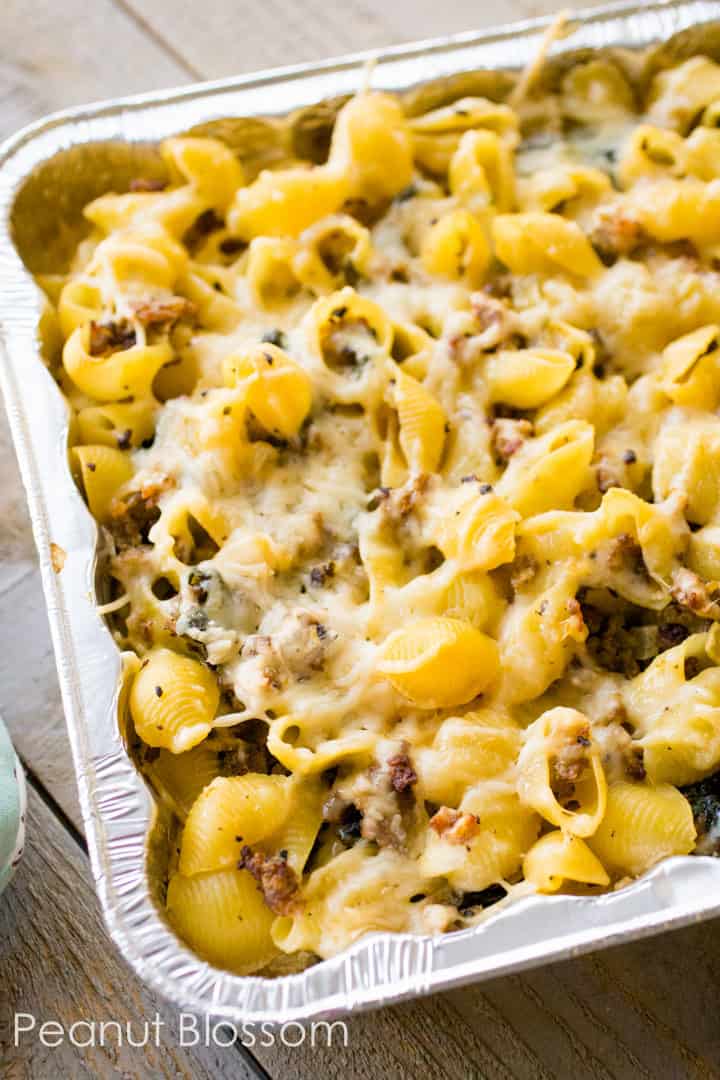 While it's baking, chop up your fresh pineapple for the side. So easy!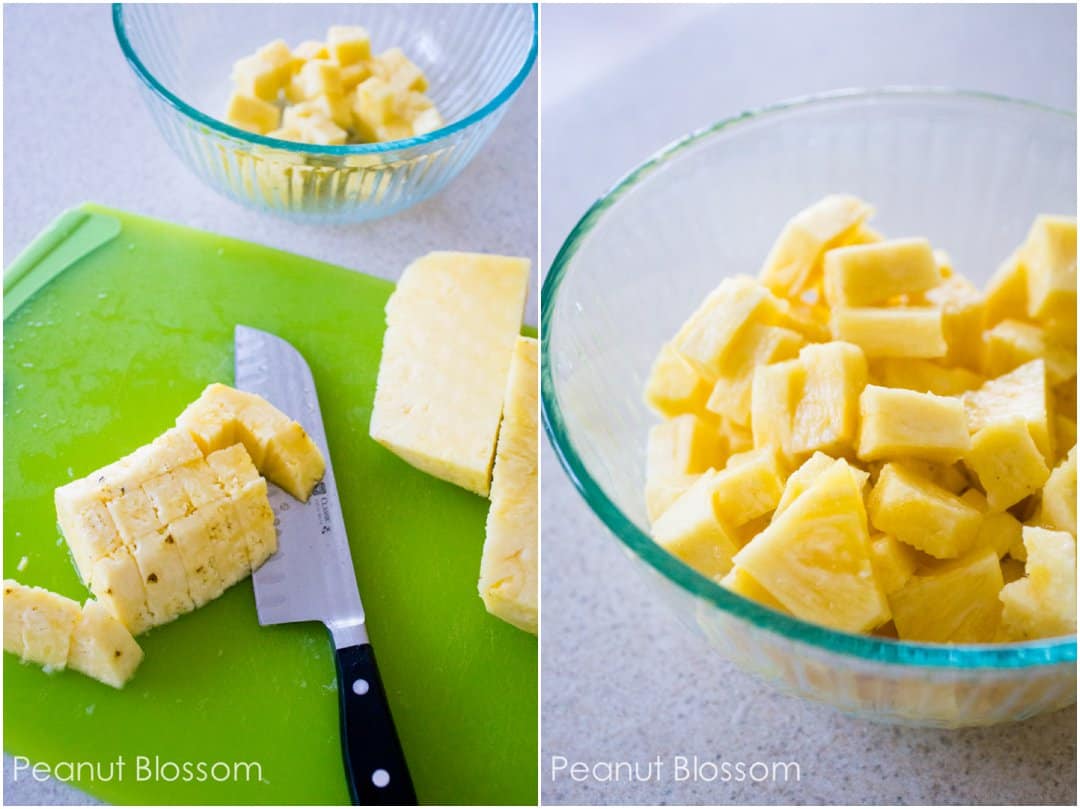 I always feel like I've hit the jackpot when we have a busy night and I've got one of these dishes waiting for me in the freezer.
I can spend more time with the kids helping with homework or working on a holiday craft knowing that dinner is handled with almost no cleanup.
Make Ahead and Freezing Tips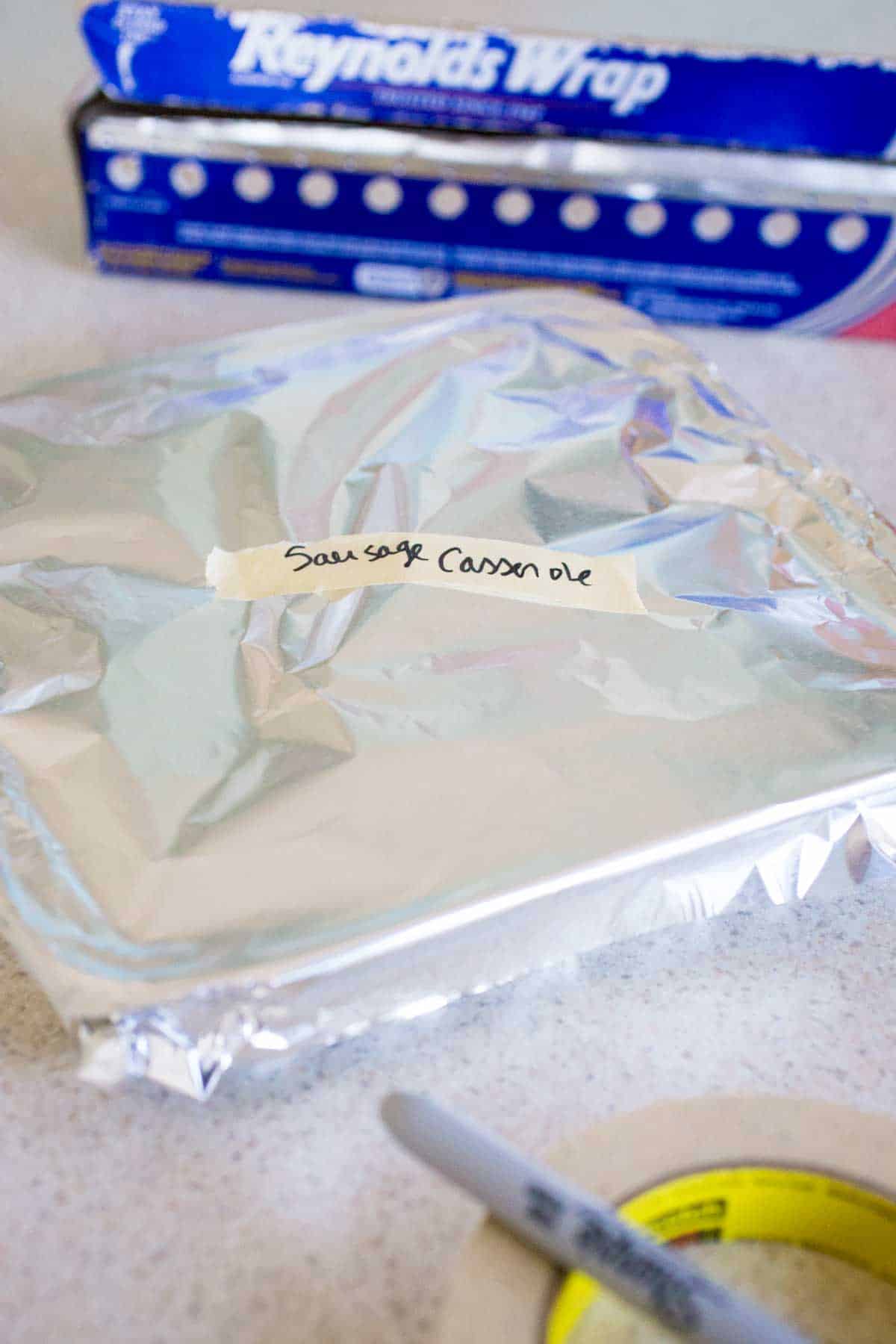 If you are going to freeze this Italian sausage pasta casserole, mom suggests freezing it BEFORE baking but said to be sure to really let it thaw well in your fridge overnight before you bake it.
If the casserole is still really cold in the middle, you'll need to add additional baking time. Keep it covered with foil until the last 20 minutes or so to prevent it from over browning.
More Jimmy Dean Sausage Recipes
Our family loves to use bulk Italian sausage, here are several great places for you to use up your Jimmy Dean sausage: