This make-ahead chicken rice casserole lets you cook once and eat twice! Make 2 - 3 pans of this creamy chicken and rice casserole loaded with veggies all at once and you'll have food to bring to a friend in need or to stock your freezer for later.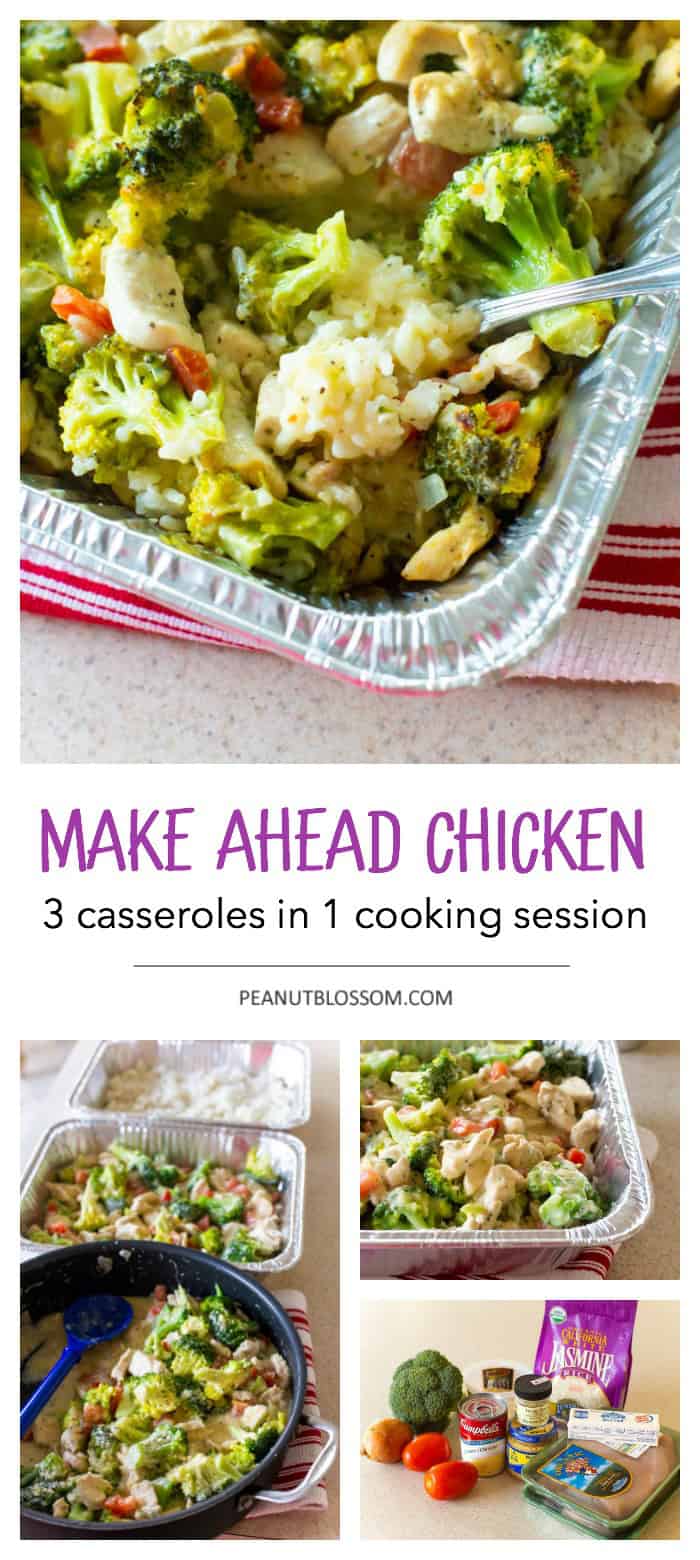 This school year has really kicked me in the behind. We signed up for too many activities for the kids which meant that too many of our evenings I've had to resort to the super simple dishes from this list of 30 "soccer night" meals. I know as the girls get older, our schedule is only going to get worse. So I'm trying to break some of my bad habits and do a better job of dinner prepping.
I finally carved out some time this week to cook a make ahead chicken rice casserole. One round of big batch cooking makes 2 - 3 good sized casserole dishes ready for the freezer. It's also perfect for those times you need to bring a meal train dinner to a friend but still need to cook dinner for your own family! In one fell swoop, you've got enough to feed your kids and the family in need.
I was a little nervous about how the enormous chunks of broccoli would go over with my kids but we tried it anyway. I was pleasantly surprised to see they both gobbled it up! Little Pea mentioned she liked the chicken part the best, but there were very few complaints about the large amount of veggies here from either girl. I think it had something to do with the rich and creamy parmesan sauce that covers everything!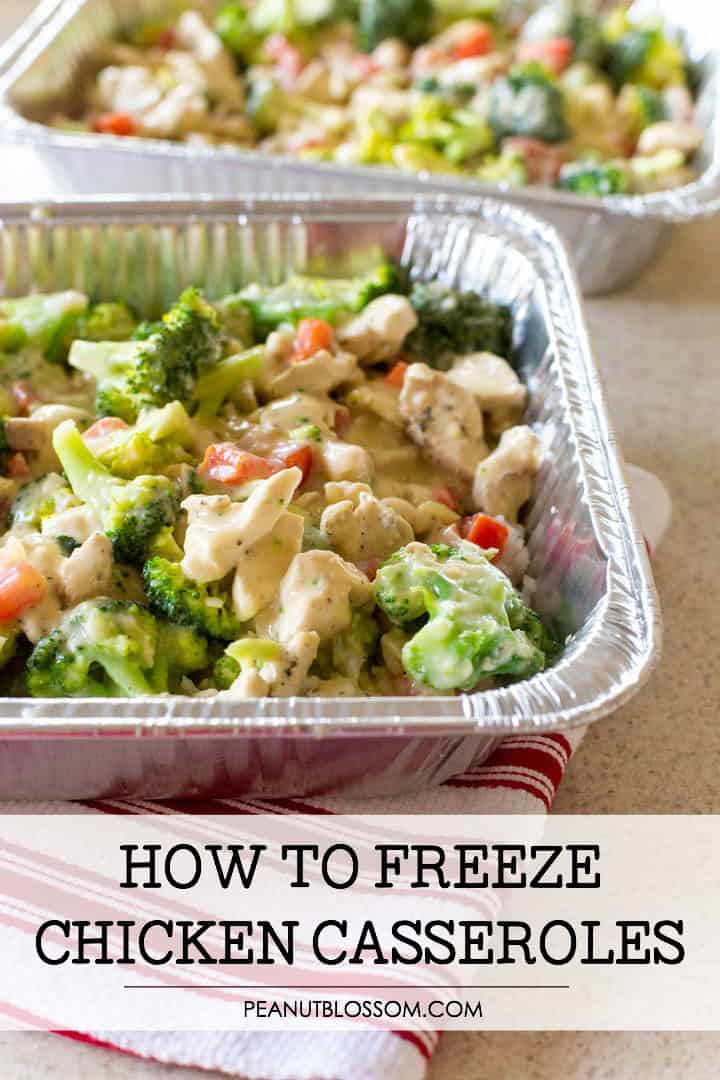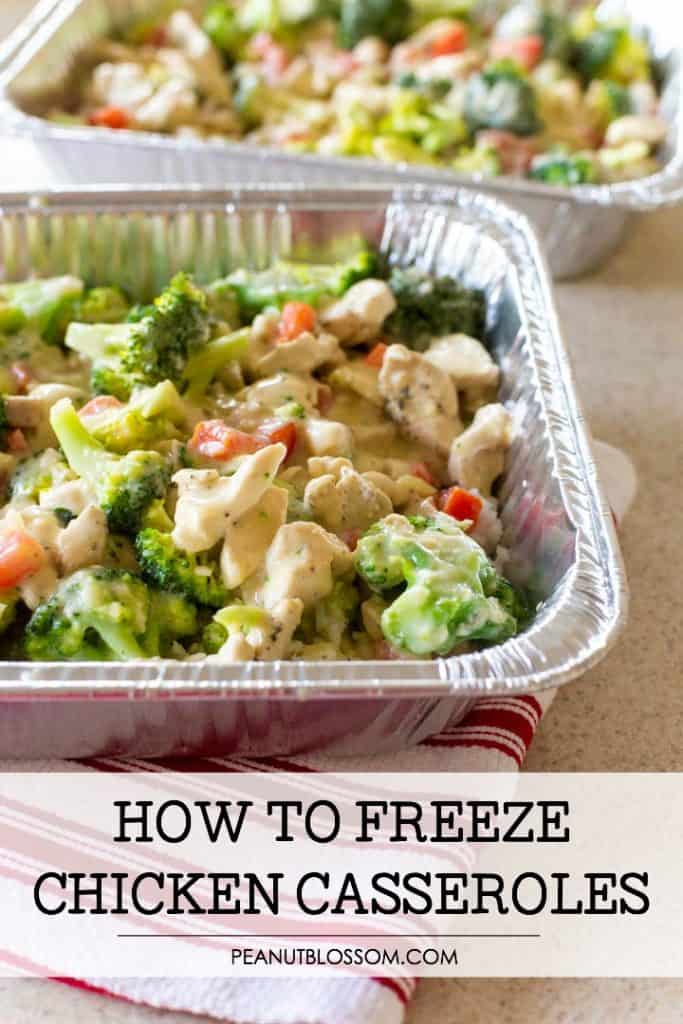 How to freeze a chicken rice casserole:
You can divide the recipe into 2 or 3 pans. After separating it into 2, I had enough to feed our family of 4 and at least ⅓ of the pan for leftovers for hearty lunches the next day. Next time, I'll likely split it into 3 smaller pans.
To freeze the chicken rice casserole, let the dish cool and the cover it in a double layer of tin foil. I like to label my casseroles with heating instructions so I don't forget how to cook it once it's been frozen.
Mark your freezer casserole pan with a label that says:
The date you prepared it
Remind yourself to thaw it in the fridge 24 - 48 hours before baking
Preheat the oven to 350 degrees
Bake covered for 30 minutes and uncovered for another 30 minutes
Freezes well for up to 3 months