Savory sausage crescent roll swirls make a perfect party appetizer. These three ingredient snacks take just a few minutes to prepare and can be assembled and frozen ahead of the busy holiday season. Simply thaw and bake fresh before serving.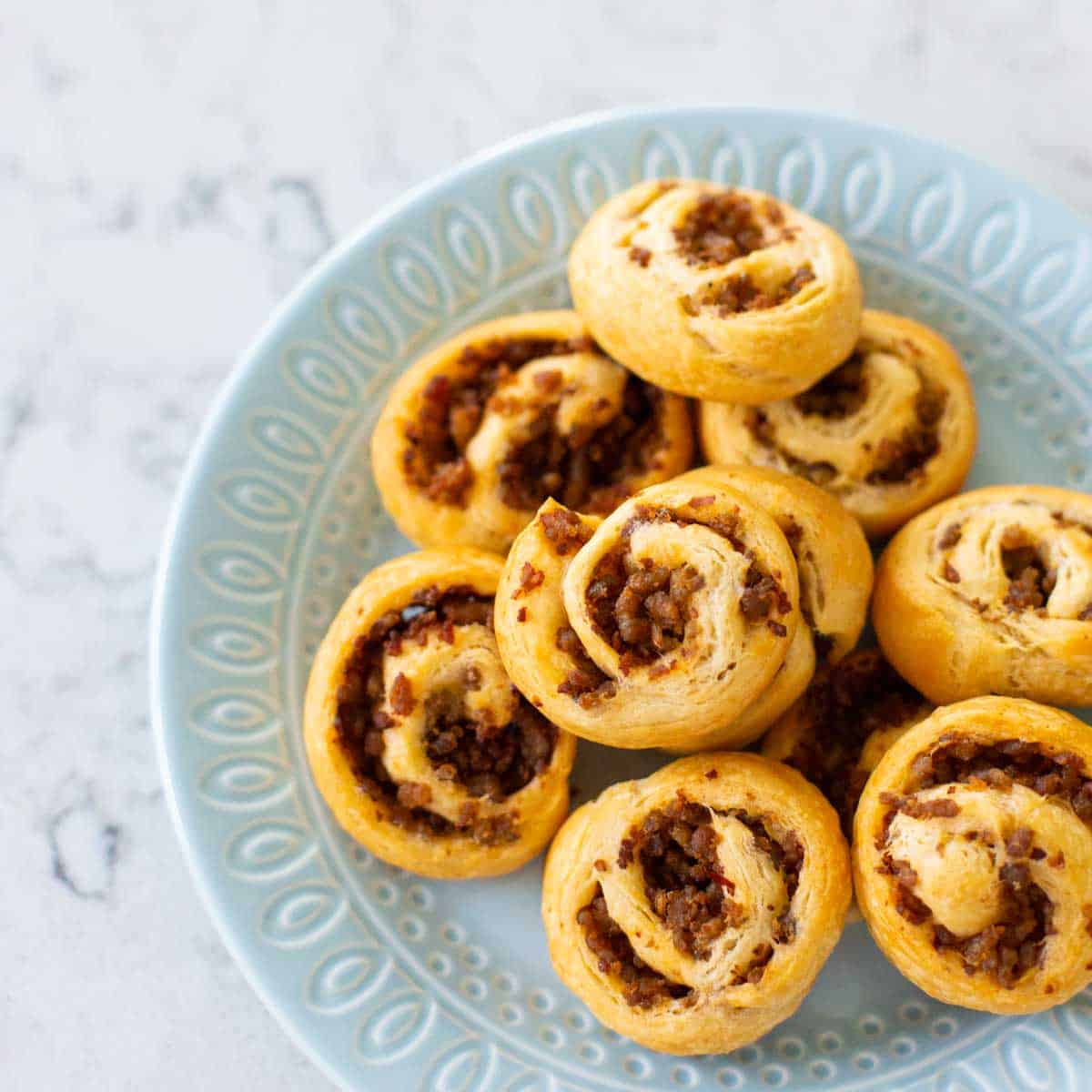 Looking to round out your holiday party menu?
These easy sausage crescent roll swirls can be quickly assembled and then frozen so you always have a savory treat on hand for last-minute entertaining.
Toasted browned sausage, zippy mustard, and buttery crescent rolls form the easiest finger food for a cocktail party or holiday brunch.
You can customize the sausage swirls to be as spicy or mild as you prefer just by swapping the brand of mustard and kind of bulk sausage you use.
Jump to:
Ingredients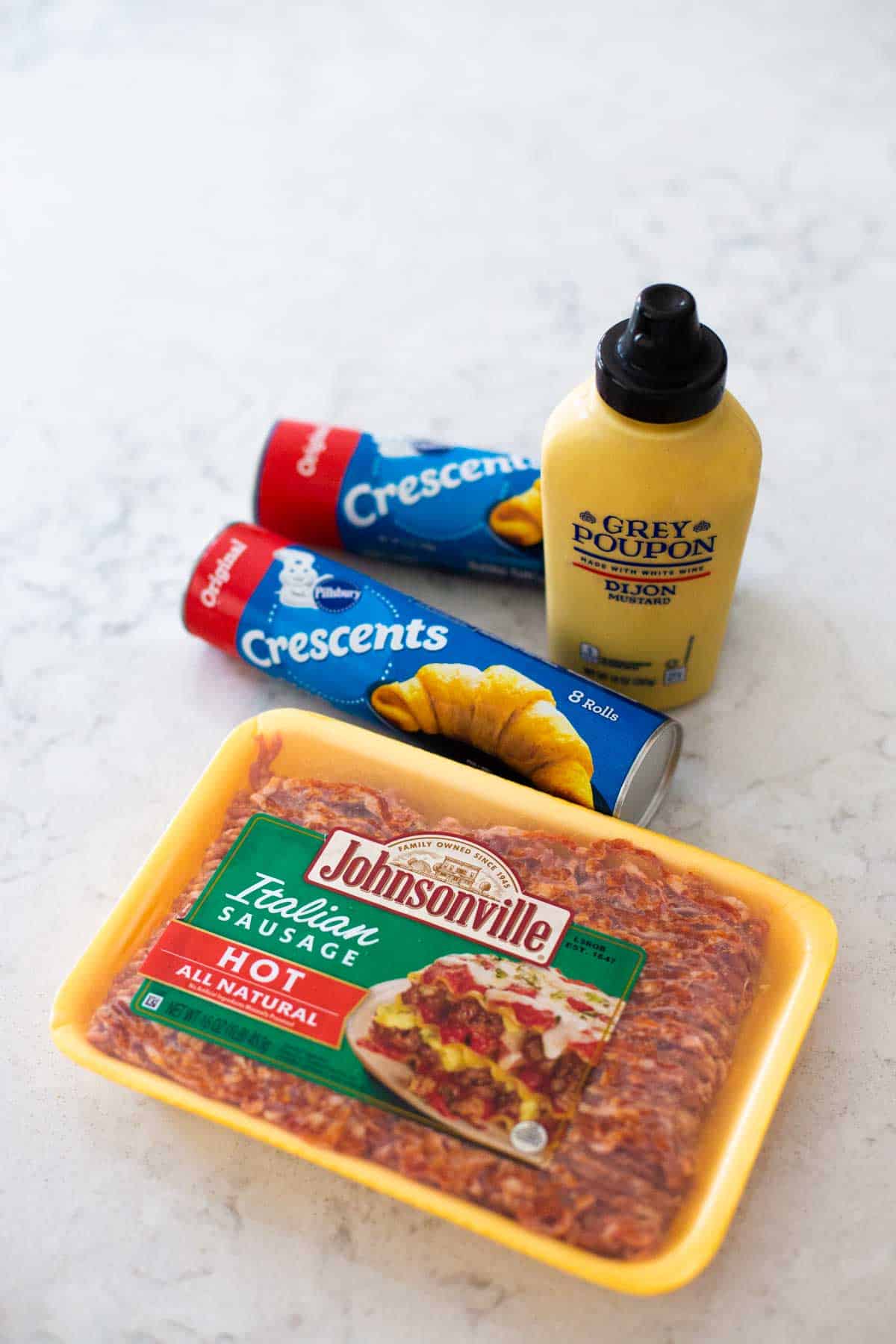 The ingredients for the sausage crescent roll swirls are very simple:
Bulk sausage: We prefer hot, but you could use Mild, Sweet, or Italian
Canned crescent roll dough or a batch of homemade crescent roll dough
Dijon mustard
Instructions
Preheat the oven to 400°F.
Brown the sausage until it is golden brown.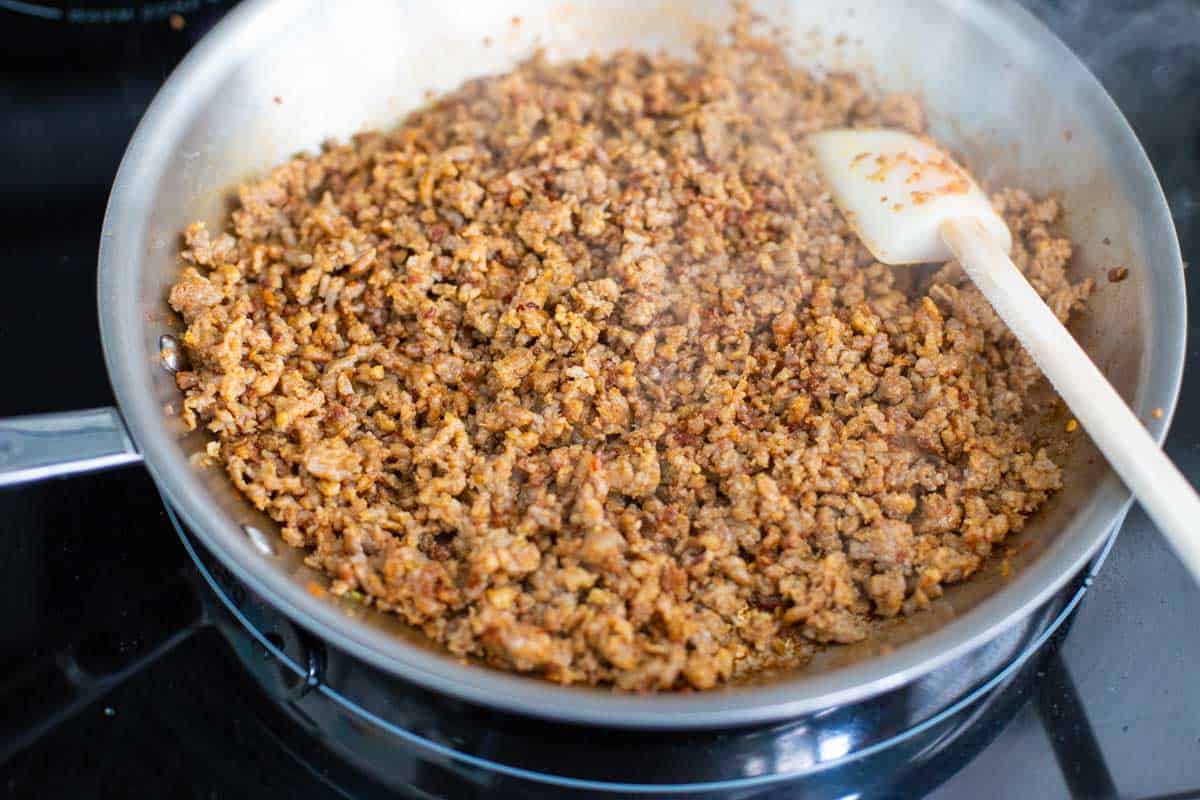 Break up the sausage as it cooks with the back of your cooking spoon. Continue to cook the sausage until it develops a deep golden brown color.
Simply browning the sausage so that is no longer pink will leave you with rubbery, chewy sausage. You need to continue to cook it for that deeper color so that has a more tender bite.
Then, roll out the crescent roll dough.
If using prepared canned dough, open the canister and gently unroll the dough.
Divide the sheet of crescent roll dough into two squares of 4 triangle pieces each. Place each square on a large piece of parchment paper.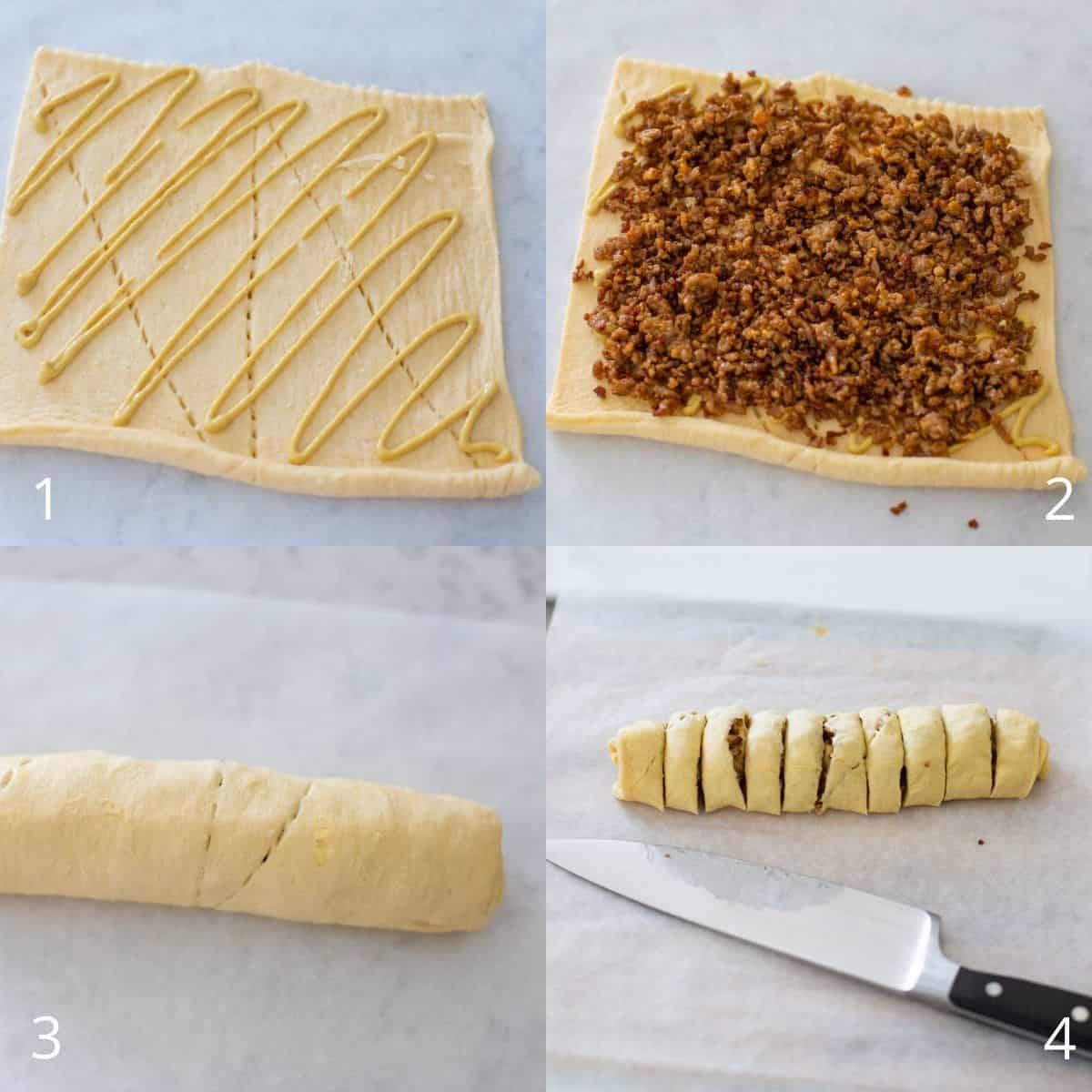 Spread dijon mustard on each of the two squares of dough.
Top each square of dough with ¼ of the browned sausage and spread evenly.
Roll each square of crescent dough and sausage up into a log shape with the seam on the underside.
Carefully roll the logs of dough up in the parchment square. Place both rolls in the fridge for 30 minutes to chill.
Unwrap the sausage crescent rolls and slice each log into 10 slices.
Place each slice face side up on a baking sheet lined with parchment. Gently press each swirl to slightly flatten and form into a more perfect circle shape.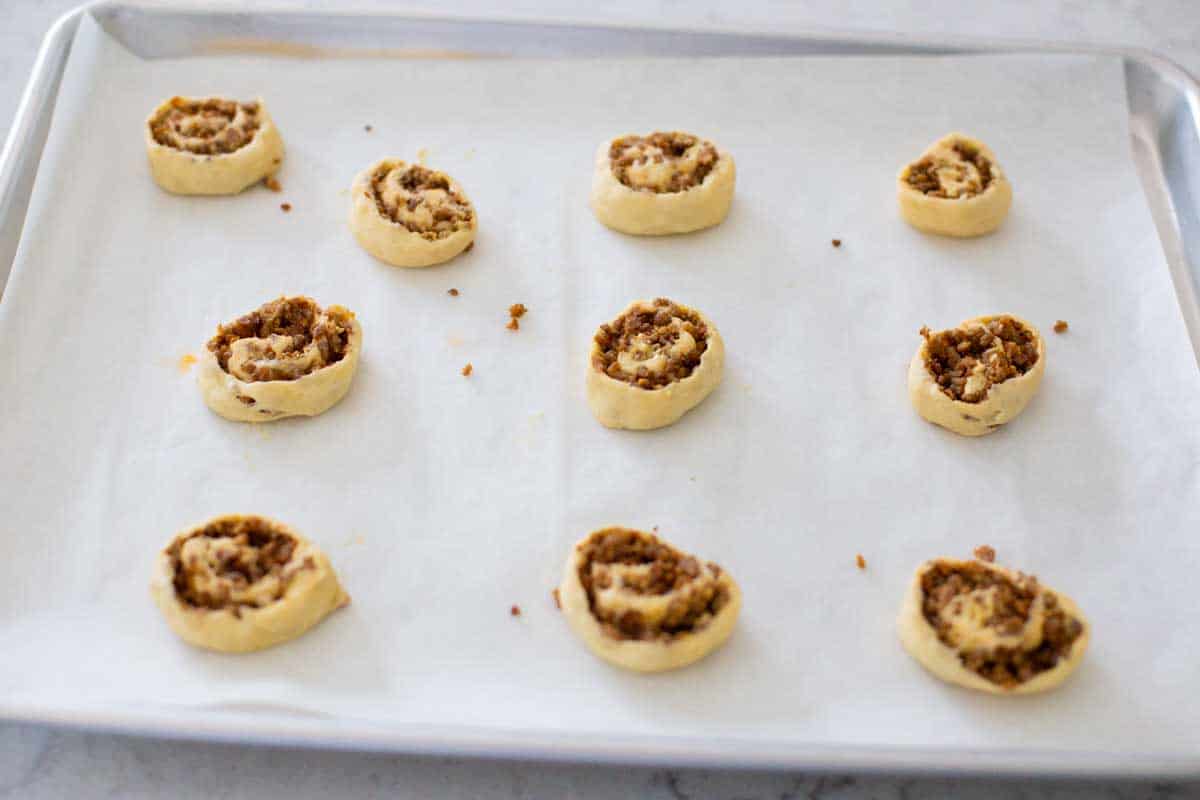 Bake each pan of sausage crescent roll swirls for 15 - 18 minutes.
Top Tip: The sausage swirls will puff up but not spread too much as they bake, you can easily fit all 10 from one log on a large baking sheet.
Make Ahead Tips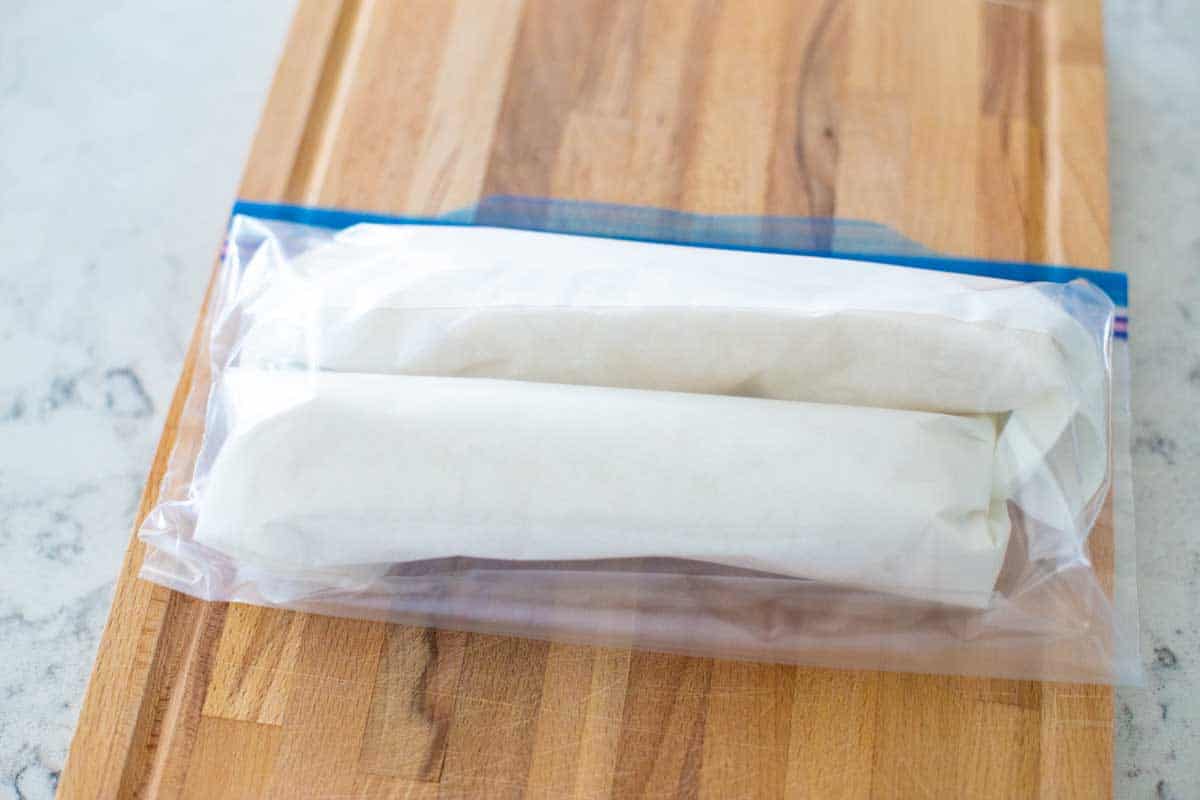 If you prefer to assemble the sausage crescent swirls ahead, you can freeze them for baking later.
Place the rolled logs wrapped in parchment paper in a zip-top plastic bag for the freezer.
Thaw the sausage logs in the fridge overnight and then slice and bake as directed before serving.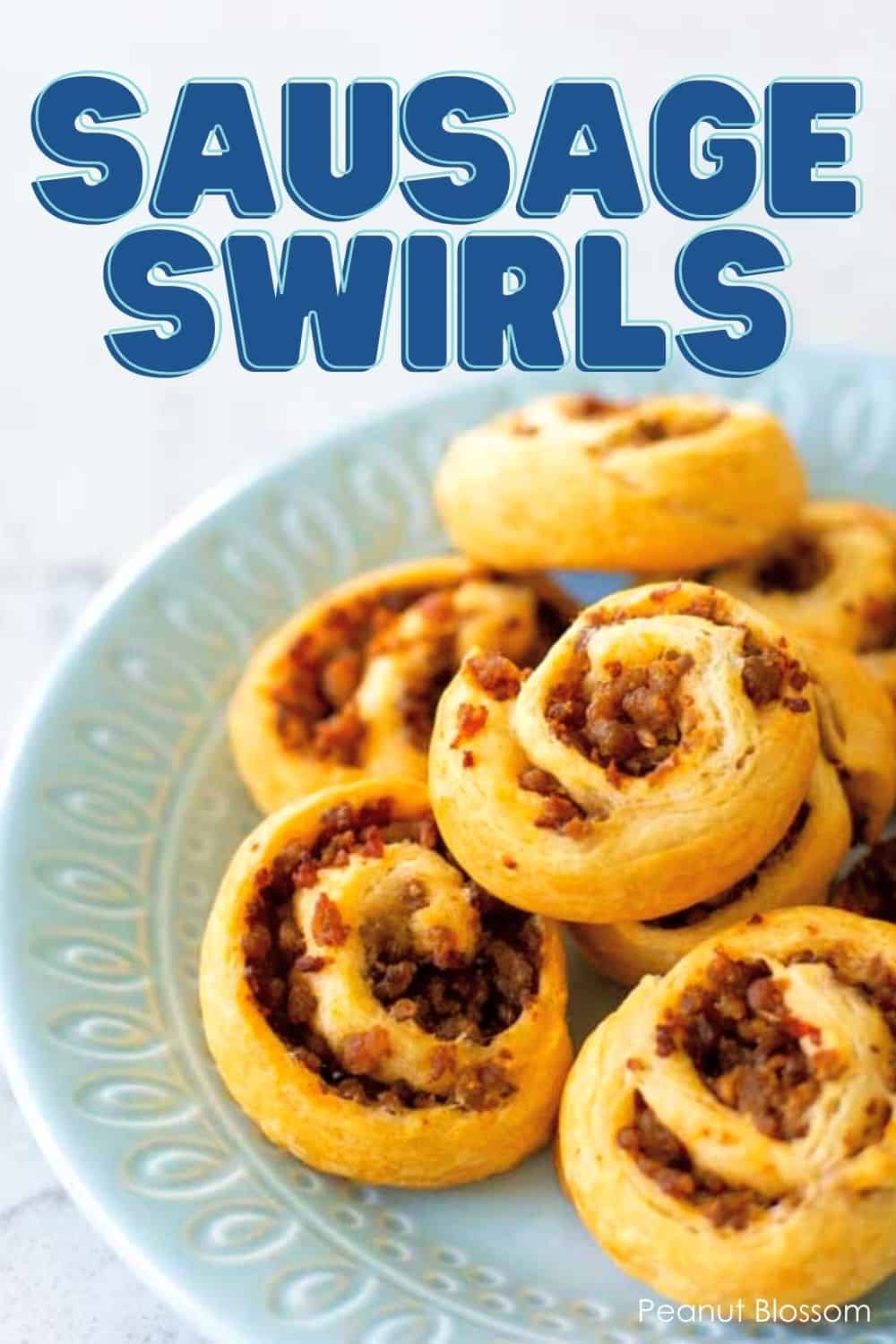 More Easy Appetizers
If you love making easy crescent roll appetizers, you'll love my crescent roll veggie pizza or one of these other easy ideas, too:
If you've tried these sausage crescent roll swirl or any other recipe on PeanutBlossom.com please don't forget to rate the recipe and let me know where you found it in the comments below. I love hearing from you!
FOLLOW along on Instagram @peanut.blossom as well as on Pinterest and Facebook.