Easy mustard vinaigrette for dressing salads, marinating chicken or pork, or basting over roasted salmon. Mixes together in just minutes for a fresh tasting dressing you'll love.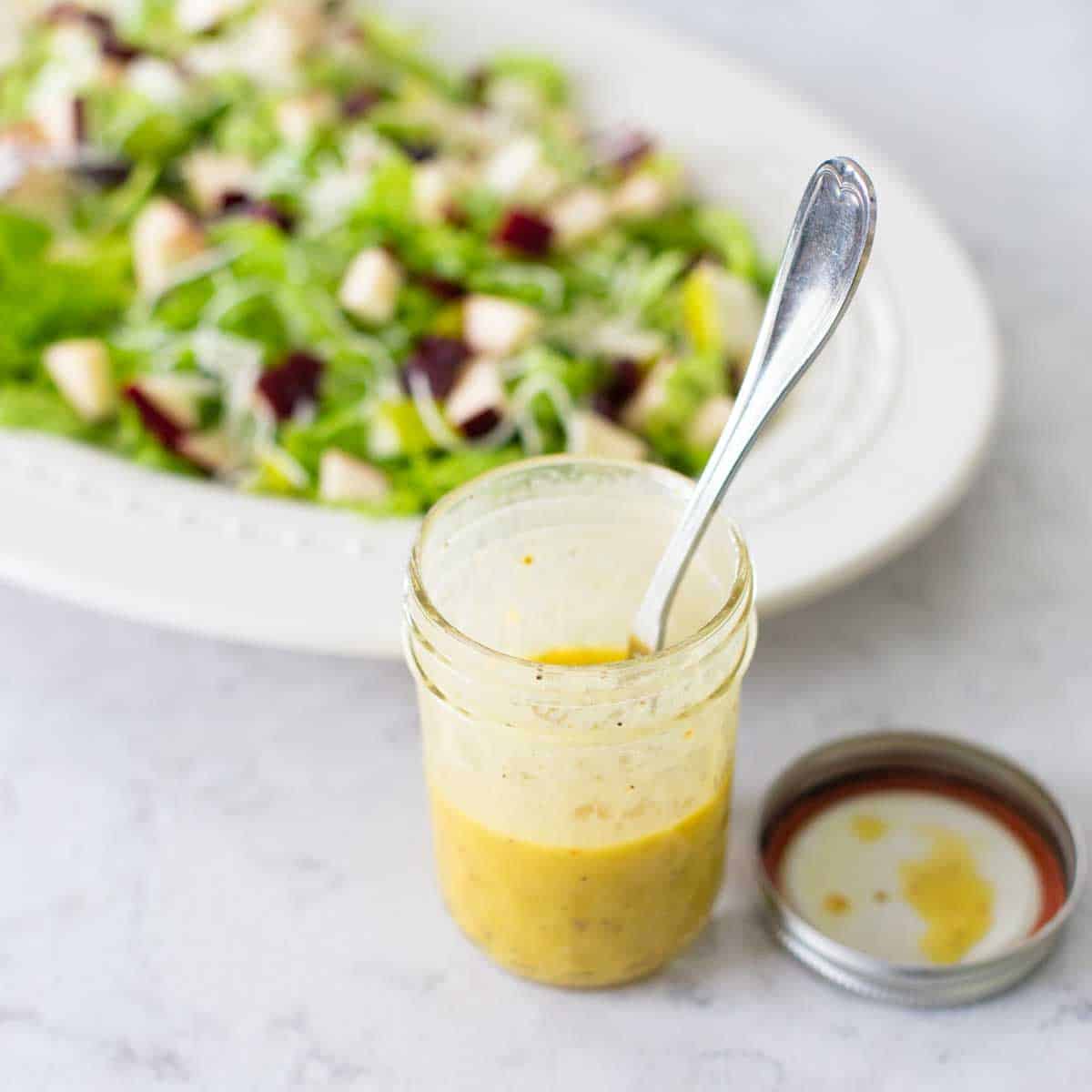 Mustard vinaigrette is one of our family's go-to salad dressings for so many different things.
We love the bright and zippy flavor of a homemade mustard dressing on salads that feature fruits like crispy apples, cranberries, or citrus.
We also love to pair it with chicken, pork, or salmon dishes.
With just a few ingredients from your pantry, you can make this homemade mustard vinaigrette in just minutes!
Jump to:
Ingredients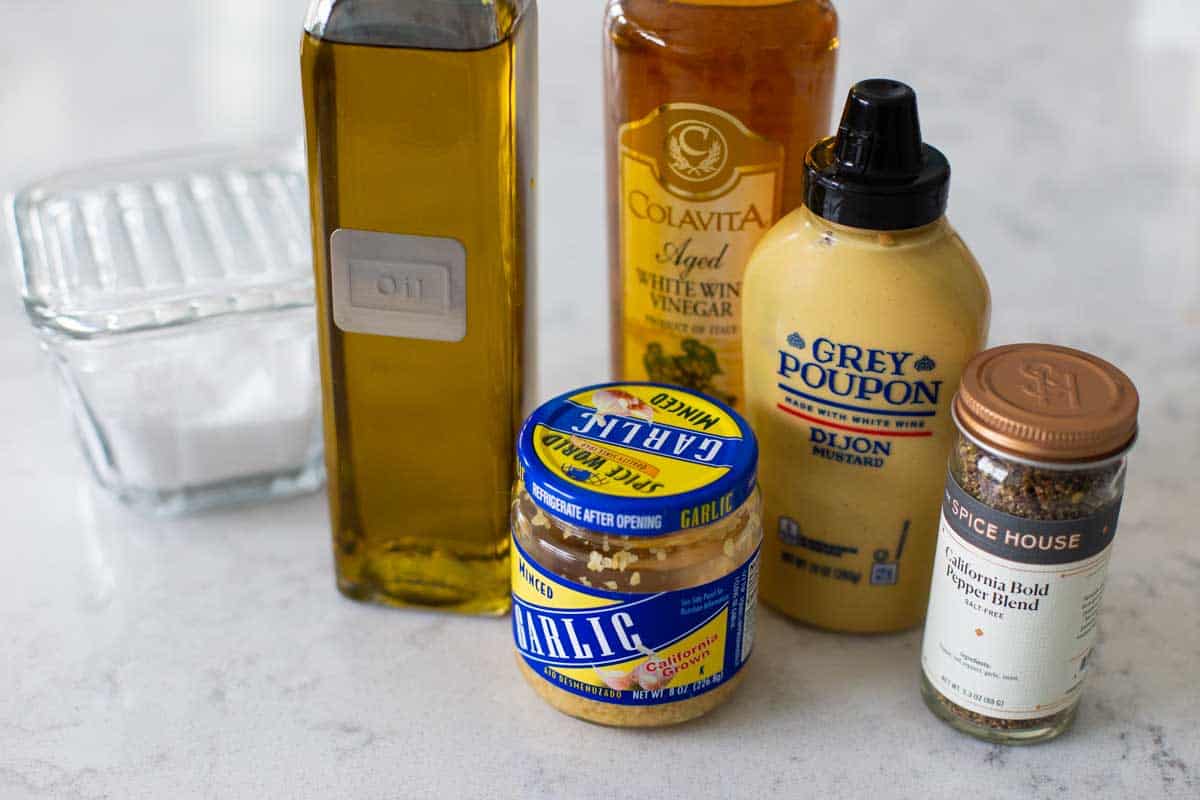 Depending on how I plan to use this dressing, I will sometimes tweak the ingredients just a little to make it more sweet or more savory.
But the base recipe just requires:
Dijon Mustard
Olive Oil
White Wine Vinegar
Minced Garlic
Honey
Salt & Pepper
Mix the Dressing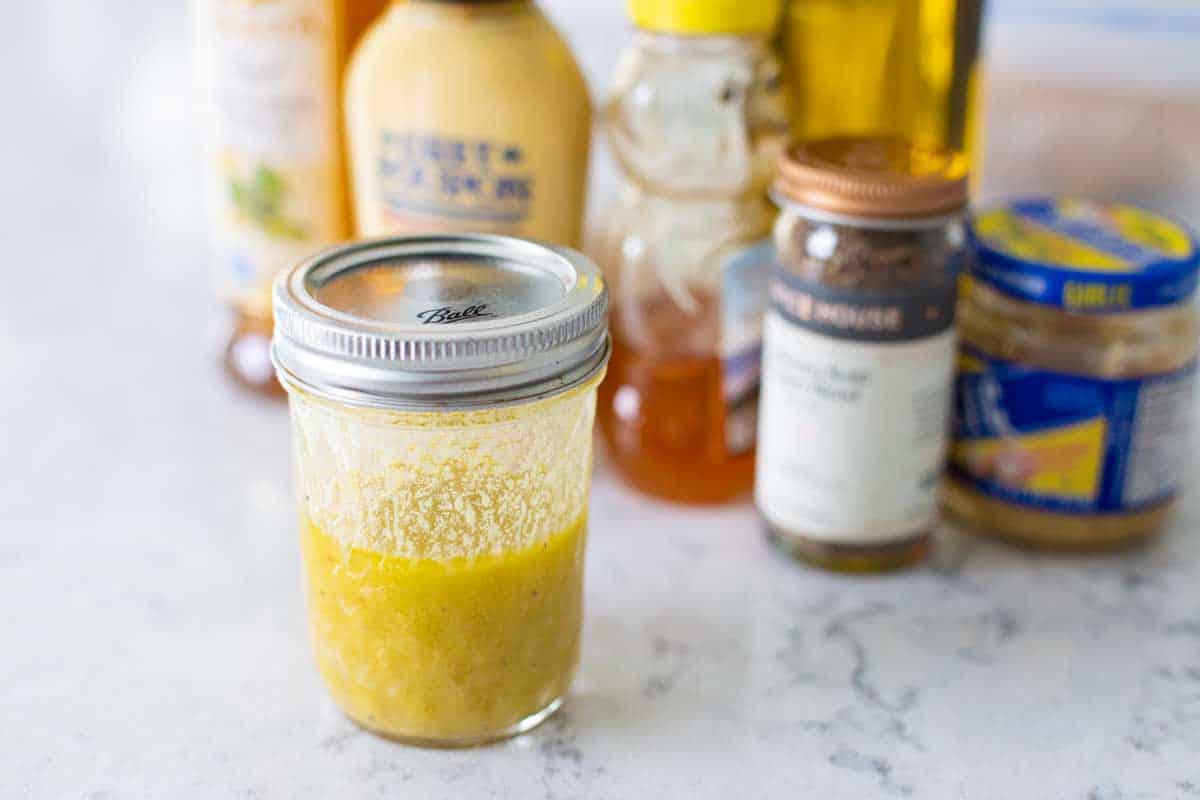 I love to mix my dressings in a mason jar with a lid.
Just measure all the ingredients, place them in the jar, close the lid tightly, and shake!
Homemade dressing is just that easy.
How to Use Mustard Vinaigrette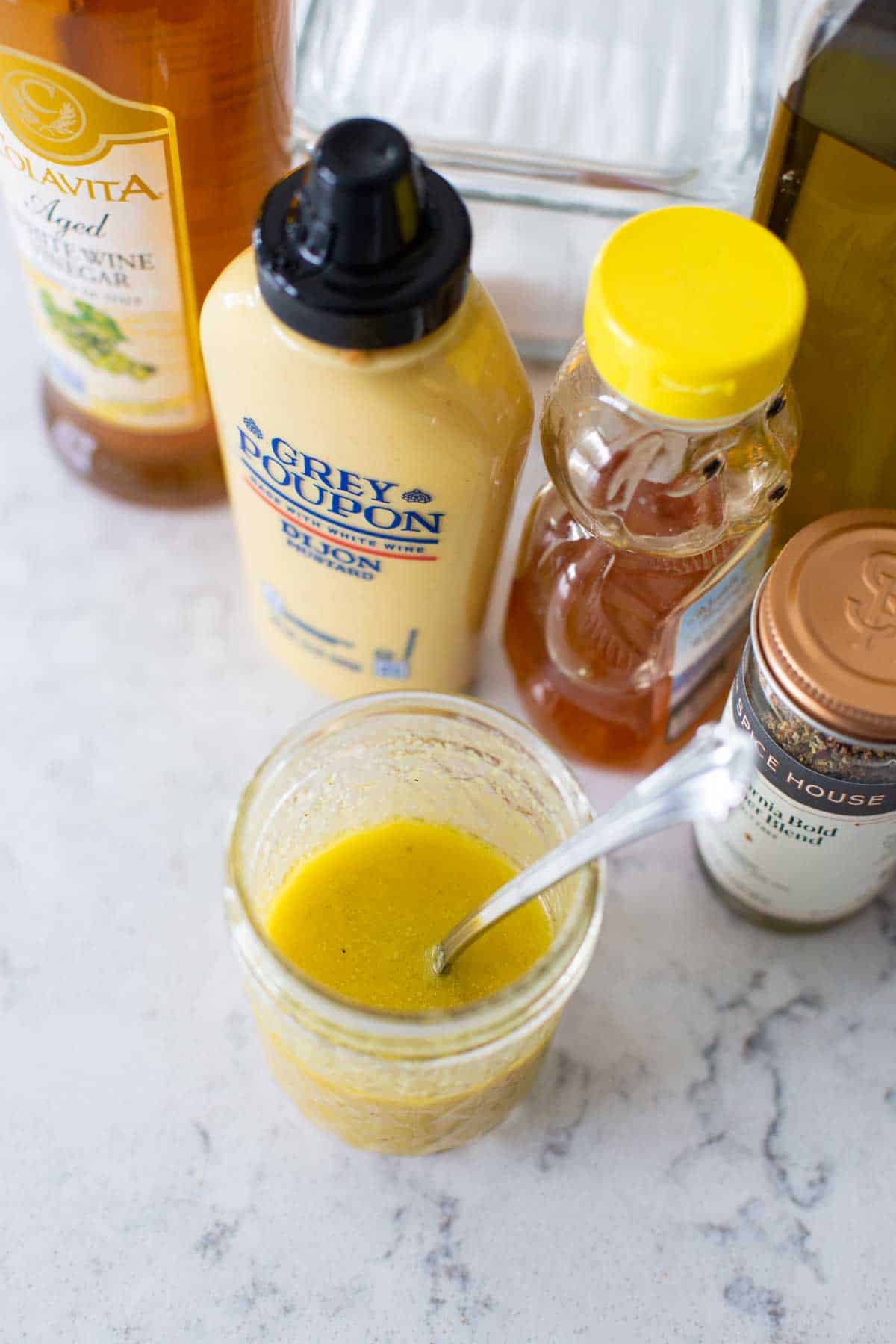 Mustard vinaigrette is used for so much more than just dressing salads, but we love it with this citrus salad with pistachios and goat cheese.
It's also fantastic on my harvest apple pear salad with cranberries.
It would also be a great alternative to the lemon parmesan vinaigrette on my crispy wild rice salad.
Variations
The balance of garlic and honey together make a sweet-and-savory dressing that works for so many uses.
However, when I know I want to use it to baste salmon before roasting for my mustard glazed salmon, I'll skip the garlic and honey and use a heaping amount of brown sugar to help the glaze thicken and stick to the salmon a little better.
You could also add a higher ratio of mustard and use Mike's Hot Honey to give the dressing a little more thickness and a bit of heat.
Toss it with cooked chicken tenderloins for an easy mustard chicken for salads or a sandwich wrap.