This thick beef chili is perfect for topping a baked potato or chili dog but is delicious on it's own with a side of Frito chips for dunking.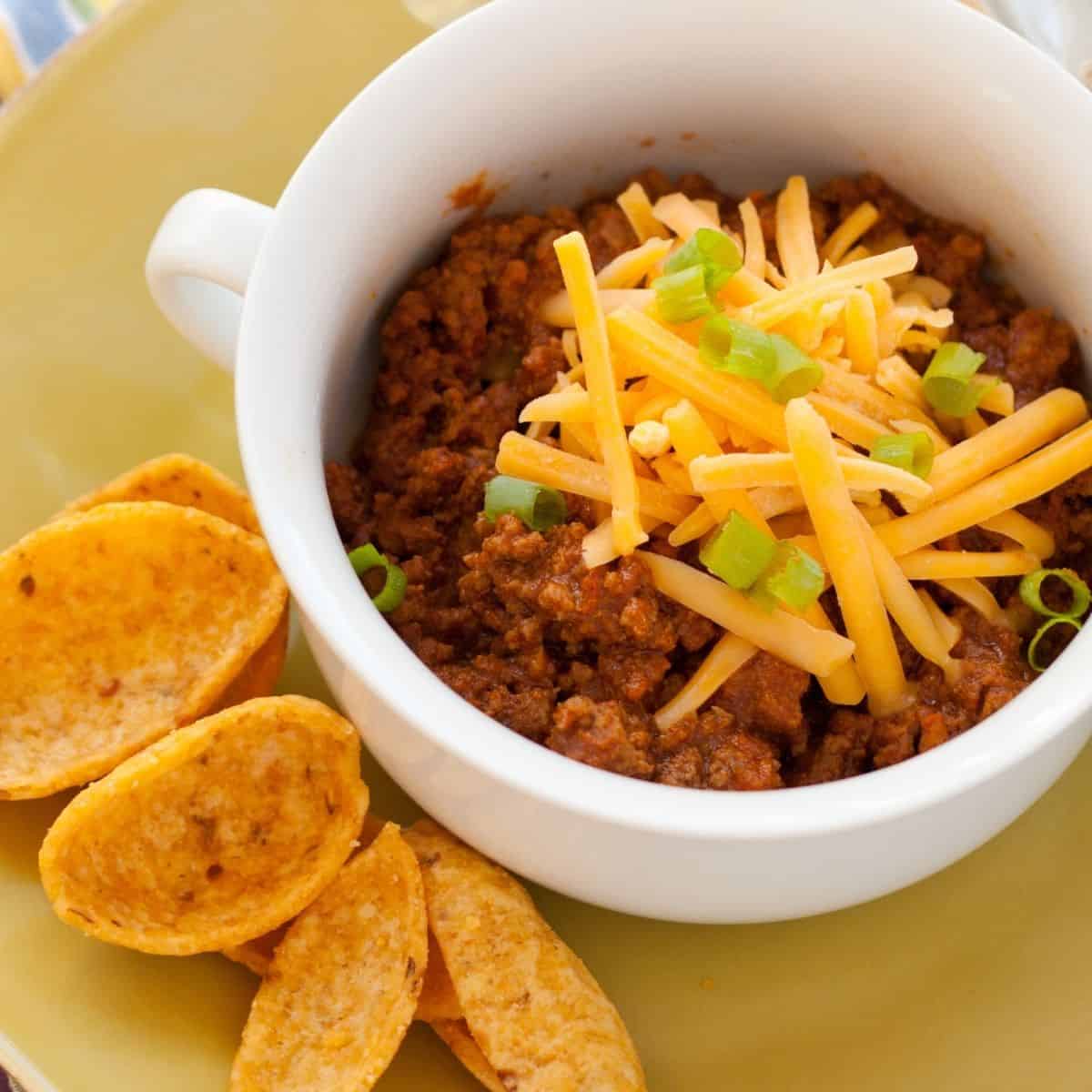 There are as many chili recipes as there are home cooks, don't you think? Everyone seems to have their own preferences about spice level, consistency, and ingredients.
I stand firmly on Team No Chili Beans. How about you?
While our family normally enjoys this lightened up chicken chili, a classic beef chili recipe is essential if you want to top a potato, make chili fries, or chili dogs at home for the kids.
I've used this recipe served plain with Frito chips and as a nacho topping, too.
I love that you can make it as mild or spicy as you can handle.
This is not the kind of chili you eat like a soup. This is thick, stick to your ribs, meaty goodness. On a Frito.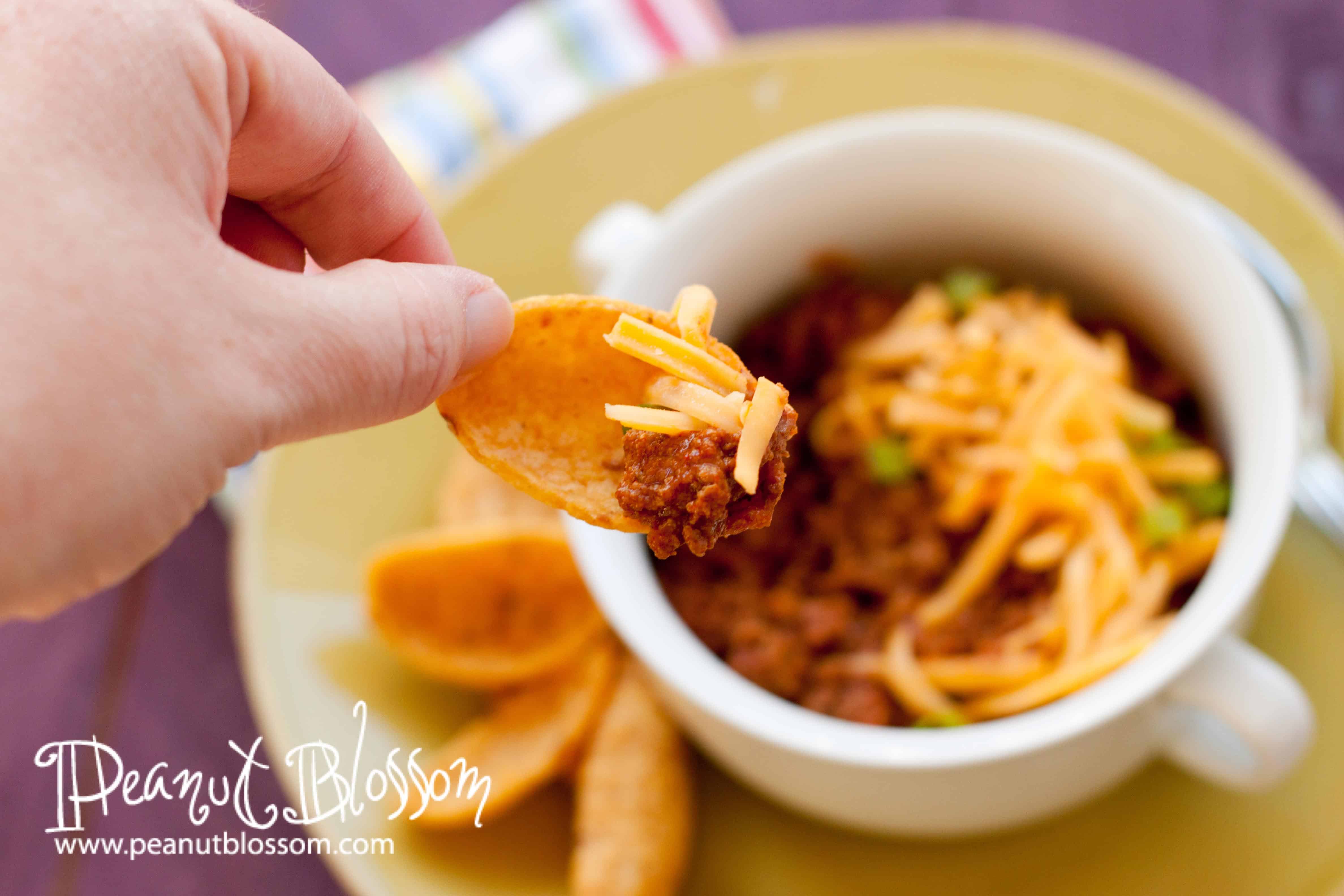 Freezer Friendly
The best part is that you can make a big batch of this thick beef chili and then separate it into smaller containers for your freezer.
Defrost just what you need for countless easy recipes all winter long.