Sweet and spicy roasted sweet potatoes make a perfect side dish for pork or chicken. Deliciously crispy on the outside and seasoned with red pepper flakes and thyme.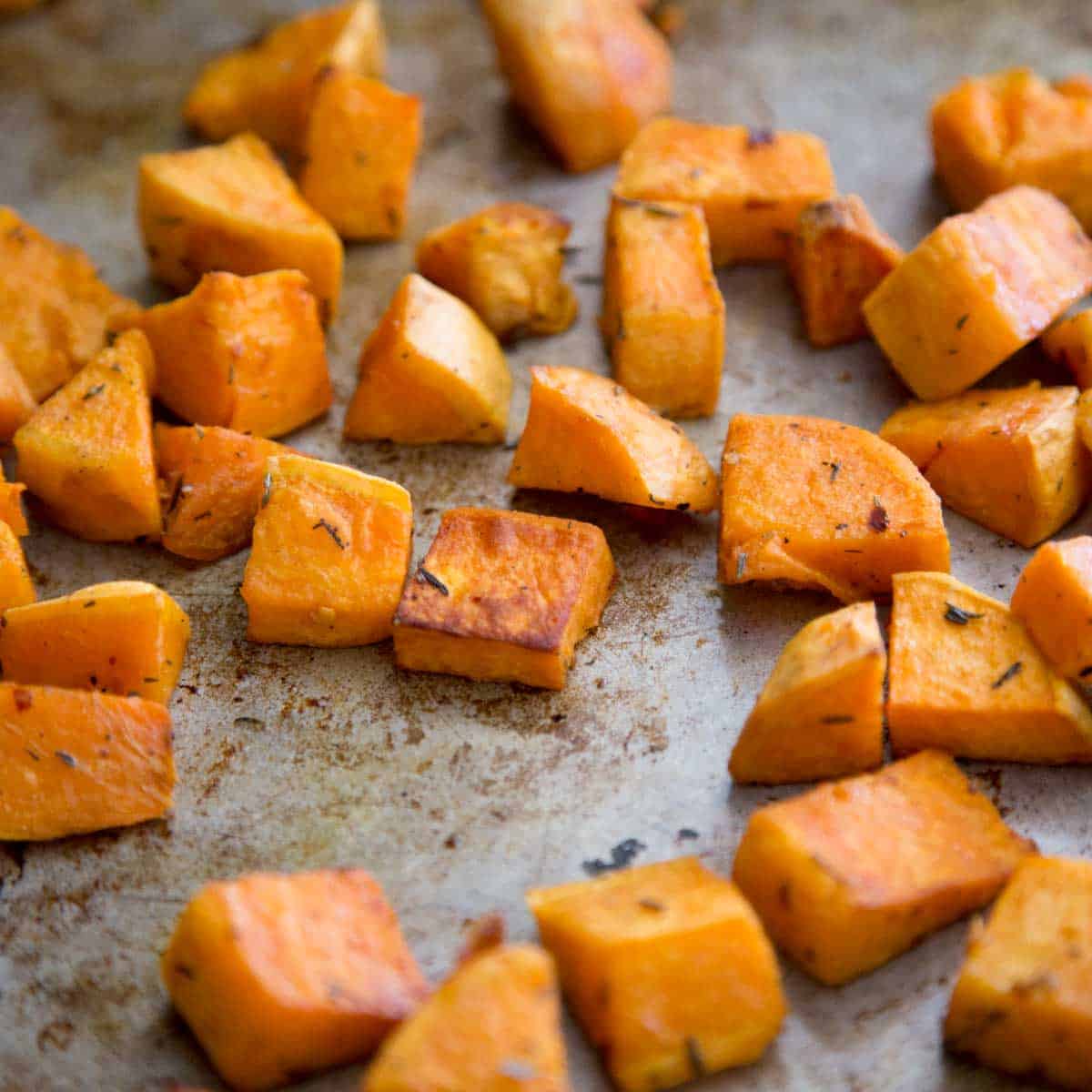 Does your family eat sweet potatoes outside of the Thanksgiving dinner?
Bright orange sweet potatoes, or yams, are not a vegetable I grew up eating but I have learned to absolutely love them as an adult.
If you're looking for a healthier way to enjoy them, minus the marshmallows and butter, this easy roasted sweet potato recipe is sure to be a winner.
Chopped into large cubes and tossed in olive oil, these sweet potatoes are roasted with garlic, roasted red pepper flakes, and thyme giving them a fantastic sweet and spicy flavor.
You'll love the final texture of the roasted potatoes alongside chicken or pork.
Jump to:
Ingredients
I've made this recipe so many times, I've practically got it memorized! You will, too! Especially with this easy, short list of things to use:
Fresh sweet potatoes: Peeled and then cut into large cubes. Do not try to use canned yams or sweet potatoes for this recipe, they are too wet to roast.
Olive oil
Minced garlic
Crushed red pepper flakes
Dried thyme
Salt & pepper
How to Roast the Sweet Potatoes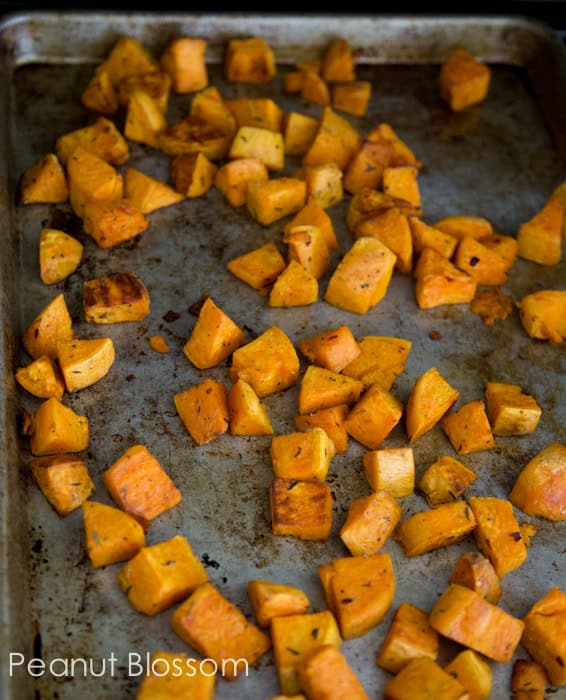 Preheat the oven to 400°F.
On a large baking sheet, toss the sweet potatoes with the olive oil until coated.
Add the garlic and seasonings and toss to coat again.
Smooth the potatoes out into an even layer on the baking sheet. There should be plenty of room for air to circulate around the potatoes.
If the pan is too crowded, they'll steam rather than roast.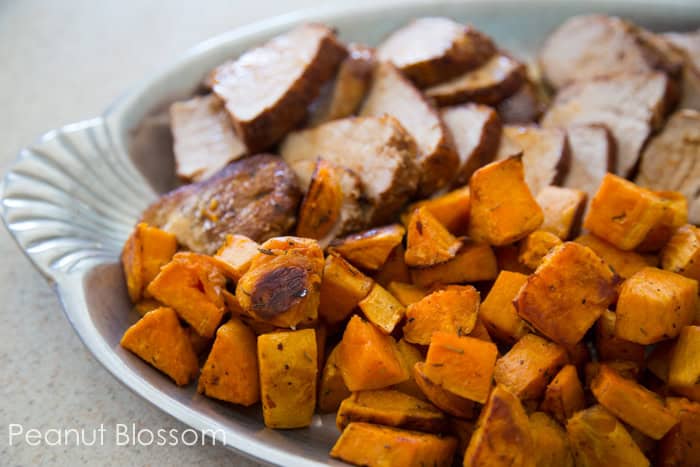 Make Ahead Tips
Unfortunately, you cannot prepare this dish very far in advance or the sweet potatoes will start to turn color.
Room temperature sweet potatoes roast better than chilled ones, so pre-chopping them and storing in the fridge can cause troubles.
They are worth the effort of making them fresh for dinner.
Serving Suggestions
The roasted sweet potatoes get just the right amount of crispy on the outside and the spicy seasonings pair perfectly with the sweetness of the potato.
Our favorite meat dish to pair it with is spicy pork but it appears in the rotation alongside chicken and fish, too.
I also particularly love it as a side dish for many egg recipes for brunch or dinner.
More Potato Recipes
Don't miss these other fan-favorite potato recipes: