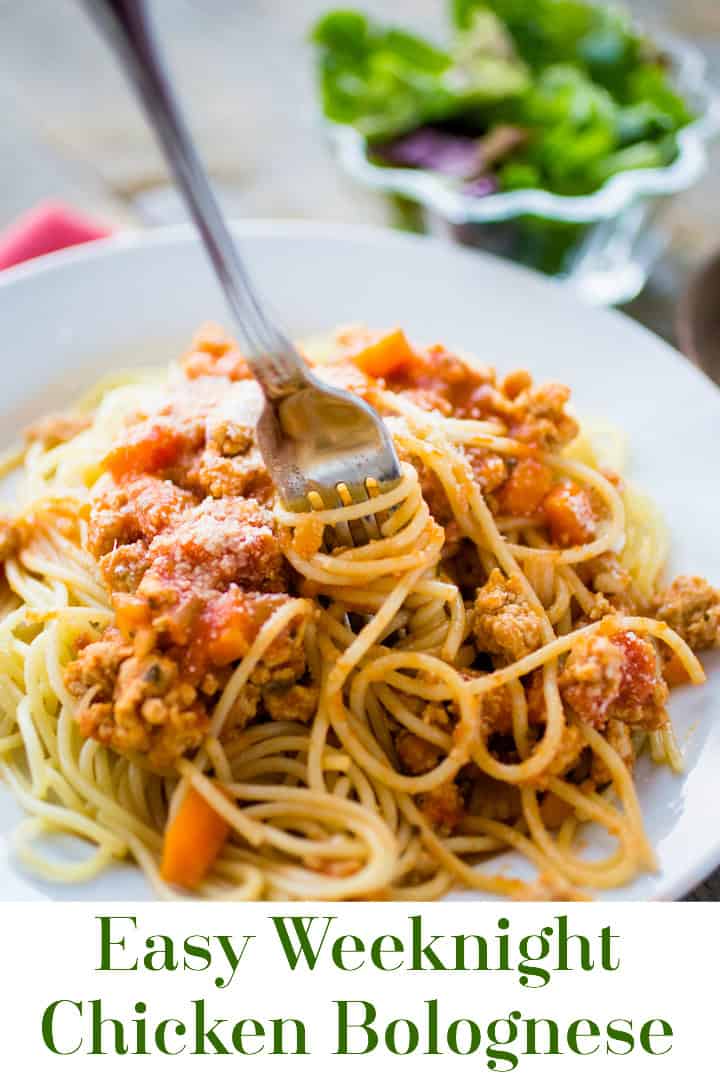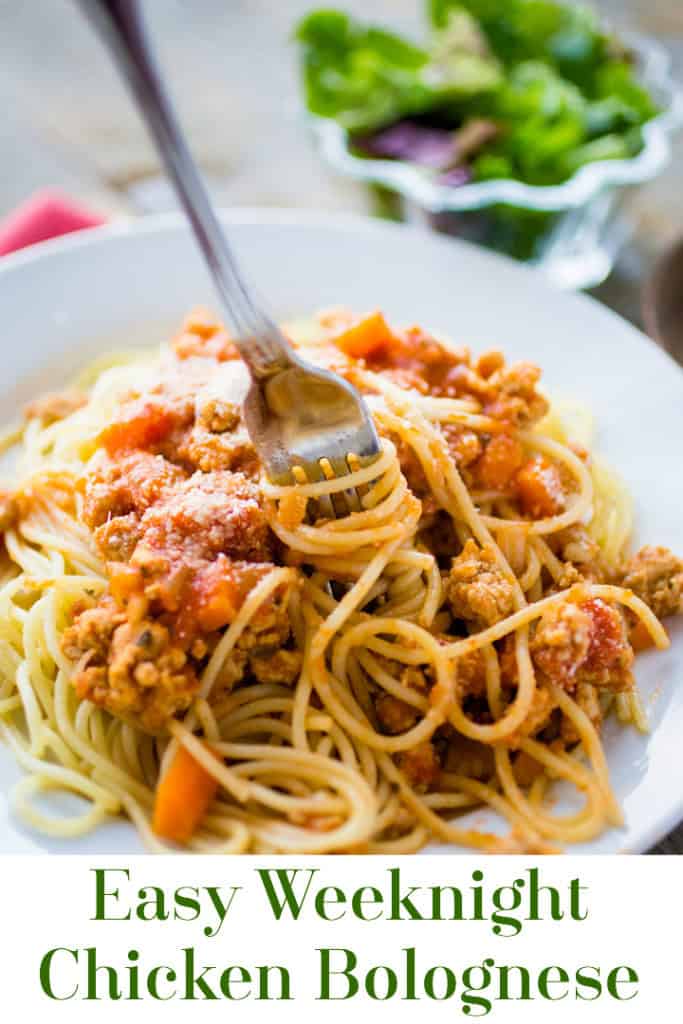 What's better than taking a difficult recipe and making it easy enough for a weeknight? A recipe that makes a huge double batch that lets you cook once and freeze plenty for an even easier night another time! This easy bolognese using Barilla® Organic Pasta Penne/Spaghetti and Barilla® Pasta Sauce totally fits the bill!
I'm always looking for new ways to spice up our pasta rotation. In our house, noodles are practically their own food group. When in doubt, if I make pasta for dinner I know I have the best chance of getting the kids to dig in. And while I might still struggle to get them to eat veggies they can see mixed in stir-fry style, pasta sauces are perfect for sneaking in a little extra hidden nutrition.
I wanted to try out a new recipe that would be lighter and healthier than a traditional bolognese that involves beef and sausage. I decided to use chicken and since it's mixed in with the rich tomato sauce and fresh vegetables, it was an extremely satisfying swap that even Handyman Tim loved.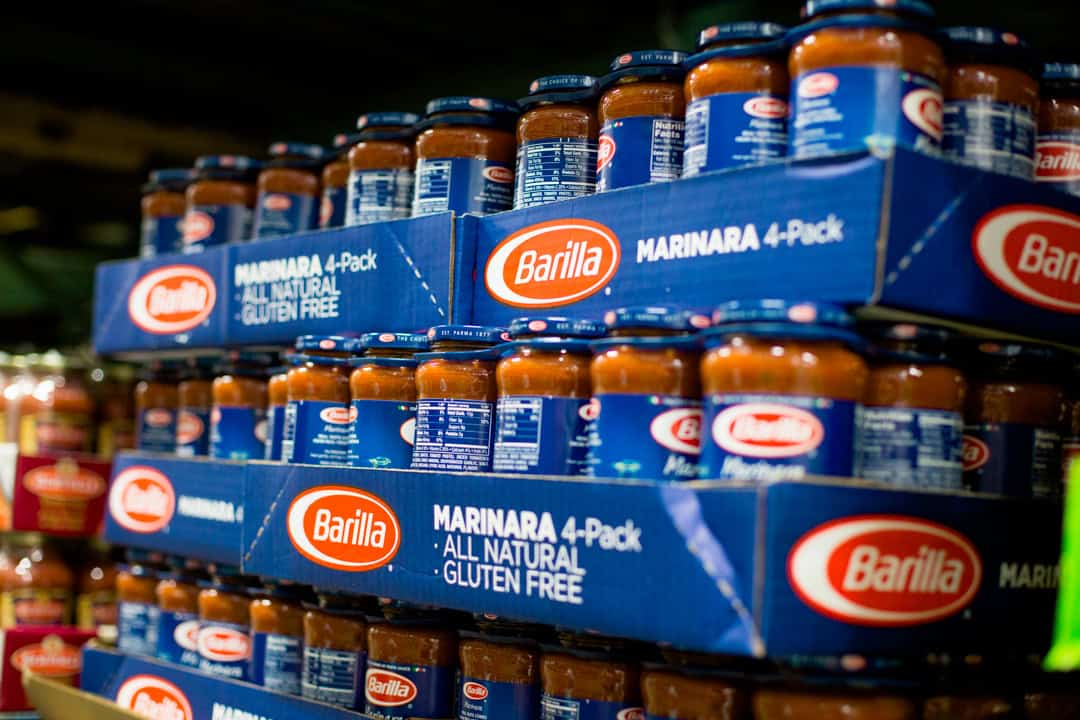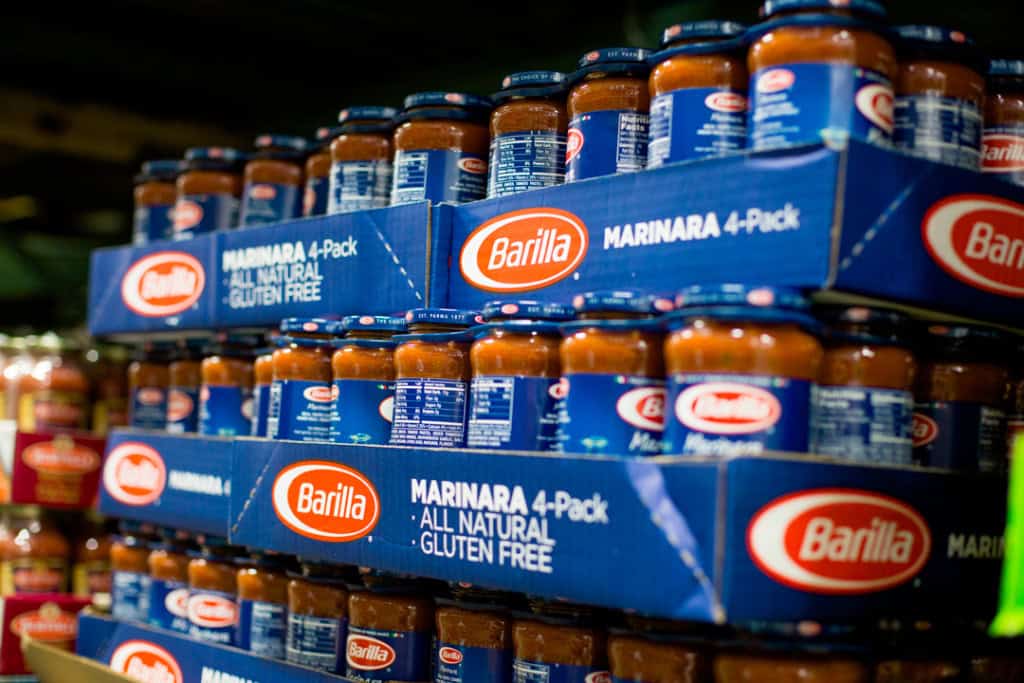 I stocked up on all the ingredients we needed during a trip to our local BJ's. Barilla® Pasta has been our favorite ever since I lived in Italy and my sweet friend Moira recommended it. I think of her every time I boil a pot of our favorite shapes.
I love how BJ's carries the widest variety of Barilla® Pasta shapes in their store but was especially excited to give their new Barilla® Organic Pasta Penne/Spaghetti sampler box a try! I know it will always be al dente and now it has certified organic wheat with no gmo ingredients.
Using jars of their new all natural Barilla® Pasta Sauce made with real veggies helps keep this recipe quick and easy and brings a little extra kick than using just plain canned tomatoes.
The recipe itself includes a simple batch of ingredients. Check them out in this video:
3 pounds of chicken sounds like a lot, but the whole purpose of this meal is to make a huge batch of sauce because it freezes so well. I used what we needed on the first night and then stored the leftovers in several smaller containers so that an easy weeknight dinner is just a boiling box of noodles and a bagged salad away.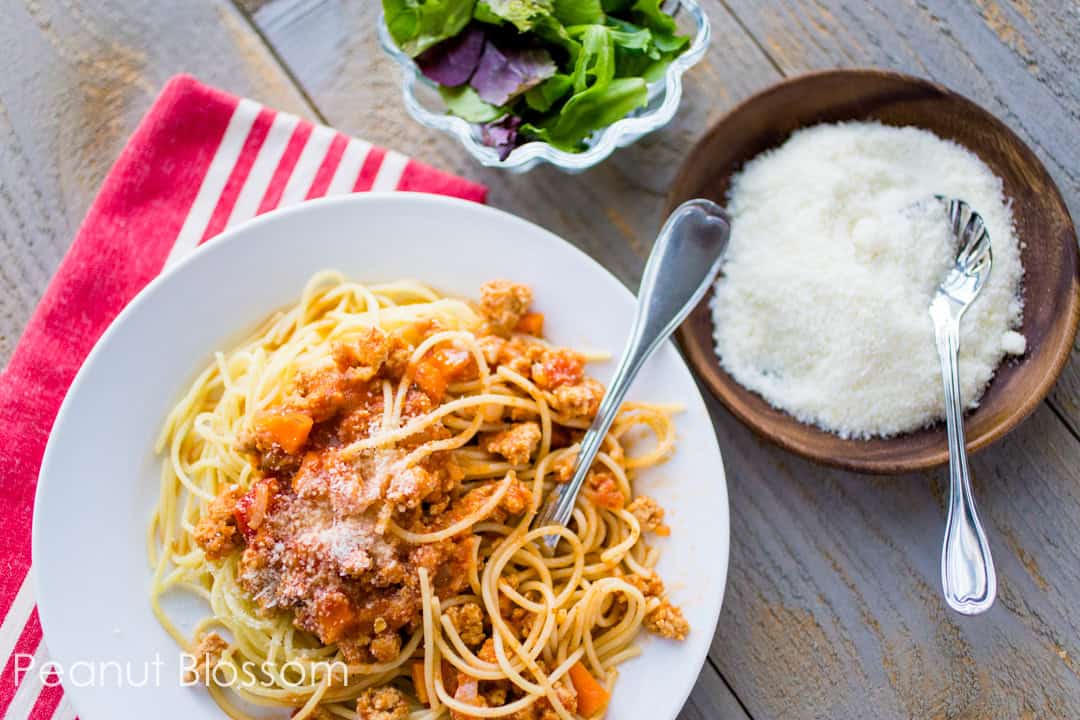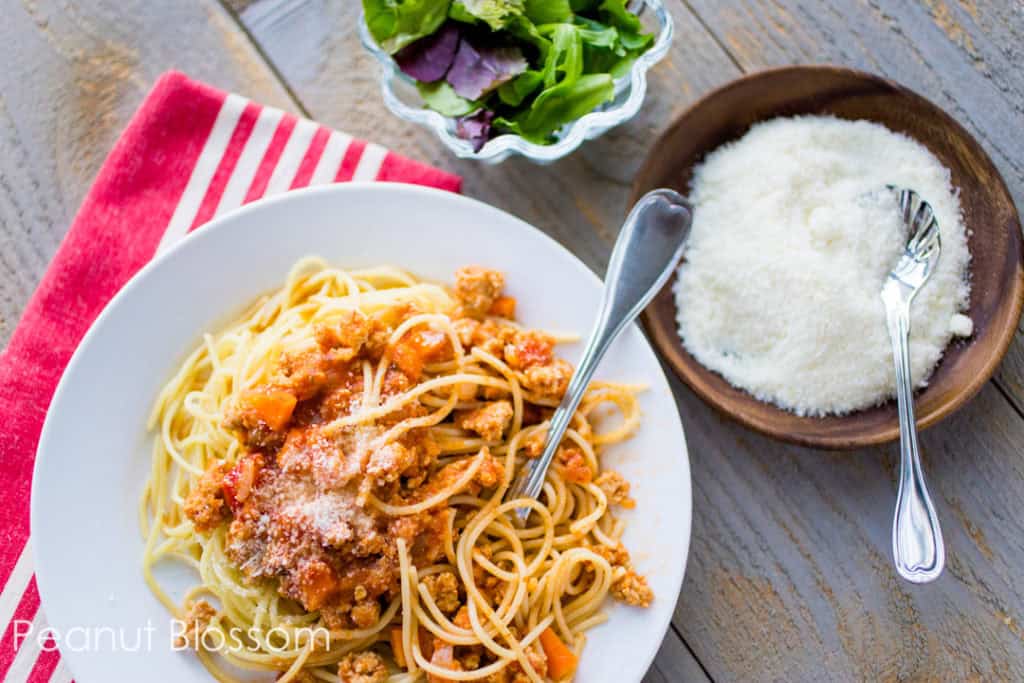 Easy bolognese recipe with chicken and Barilla marinara sauce
Like this recipe? Pin it!