40 of the best big family dinner ideas for delicious family meals any night of the week or for a special family gathering for a holiday or party.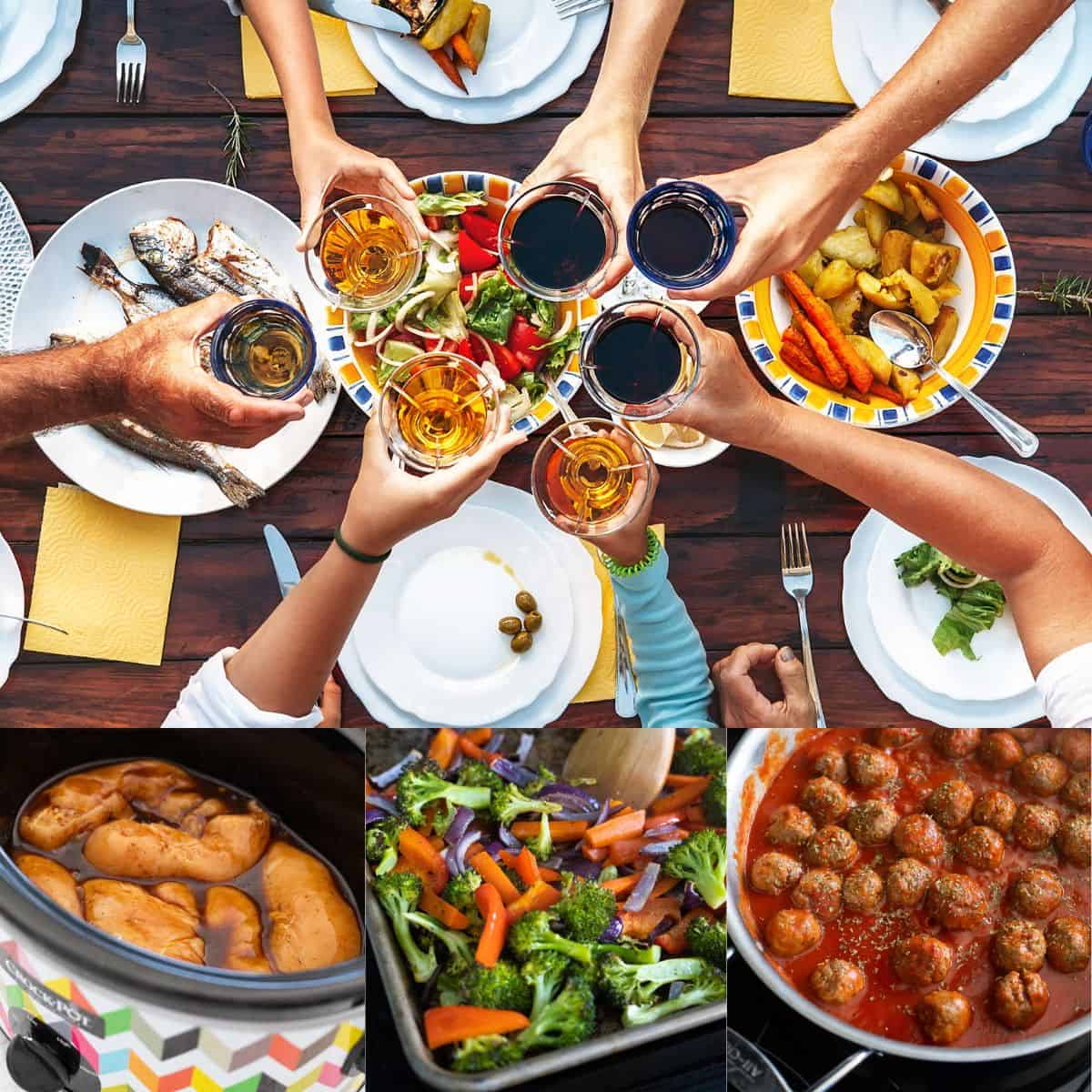 If there are lots of mouths to feed at your nightly dinner table, you need all the big family dinner ideas you can get!
But sometimes smaller families have to feed bigger families during the holiday seasons or for special milestones like college graduations or first communions.
Or it is quite possible you're looking for a big family dinner idea that will let you cook a big batch of food you can freeze and reheat later OR split in half and share as part of a meal train dinner.
No matter your reason, these awesome family dinner recipes are easy to scale for whatever size you need.
Double batch, triple batch, or prep ahead and freeze, you'll be ready to feed an army of loved ones for a special meal.
Jump to: