Buttermilk herb dressing is a great way to use up a cup of leftover buttermilk to make an easy homemade salad dressing with garden fresh herbs or your favorite dried herbs from the pantry.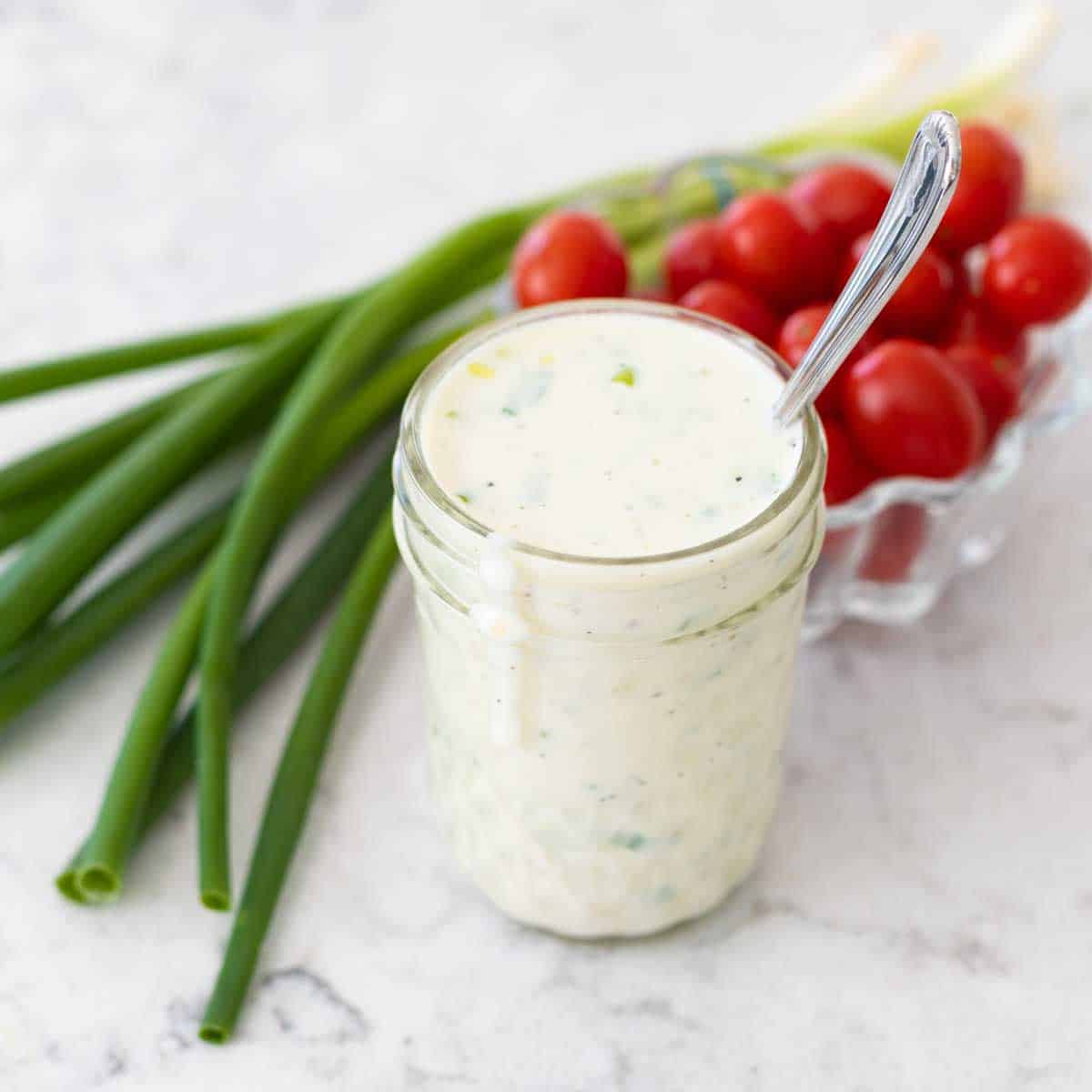 When I buy a container of buttermilk to make my favorite homemade buttermilk waffles or buttermilk biscuits, I always seem to have just a cup leftover.
One of my favorite ways to use it up is to make homemade buttermilk herb dressing for salads with chicken or leftover pork and lots of fresh veggies.
This easy dressing recipe is perfect because I always have the remaining ingredients in my fridge and it is flexible enough to go with whatever fresh herbs or dried herbs I feel like using.
My favorite fresh herb to use is dill but during the winter I'll often use a dried Italian herb blend instead.
Jump to:
Why This is the Best Recipe
I absolutely love this easy buttermilk herb dressing and think it is the best recipe because:
Uses Up Leftover Buttermilk: It only takes a cup, so it is the perfect way to use the last of the container.
Easy Ingredients: I almost always have everything else on hand but it is flexible enough to swap out the seasonings.
Flexible: You can use your favorite herbs here, fresh or dried.
Light but Creamy: Compared to bottled dressings, the texture of this recipe is perfect for drizzling over fresh, crispy vegetables.
Ingredients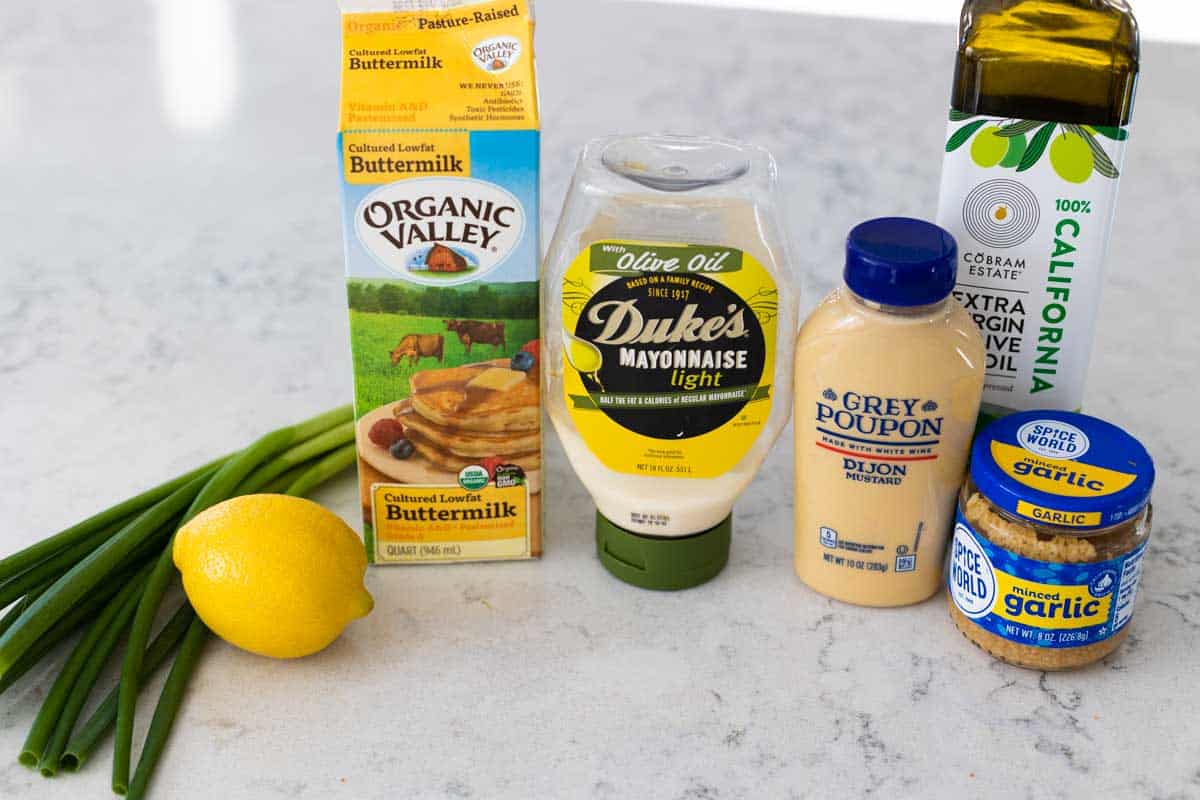 Look at just how few things you need to make this!
Buttermilk: I love using organic buttermilk because it always lasts longer in the fridge so I have more time to use it up!
Mayonnaise: You can use light made with olive oil or regular.
Dijon Mustard
Minced Garlic
Olive Oil
Green Onions:
Lemon
Fresh or Dried Herbs: Be sure to read my notes on which ones to choose below.
Whisk the Dressing
First, prep all the ingredients but the buttermilk and herbs.
Add the mayo, mustard, olive oil, lemon juice, garlic, and chopped green onions to a mixing bowl. Whisk them together to combine the flavors.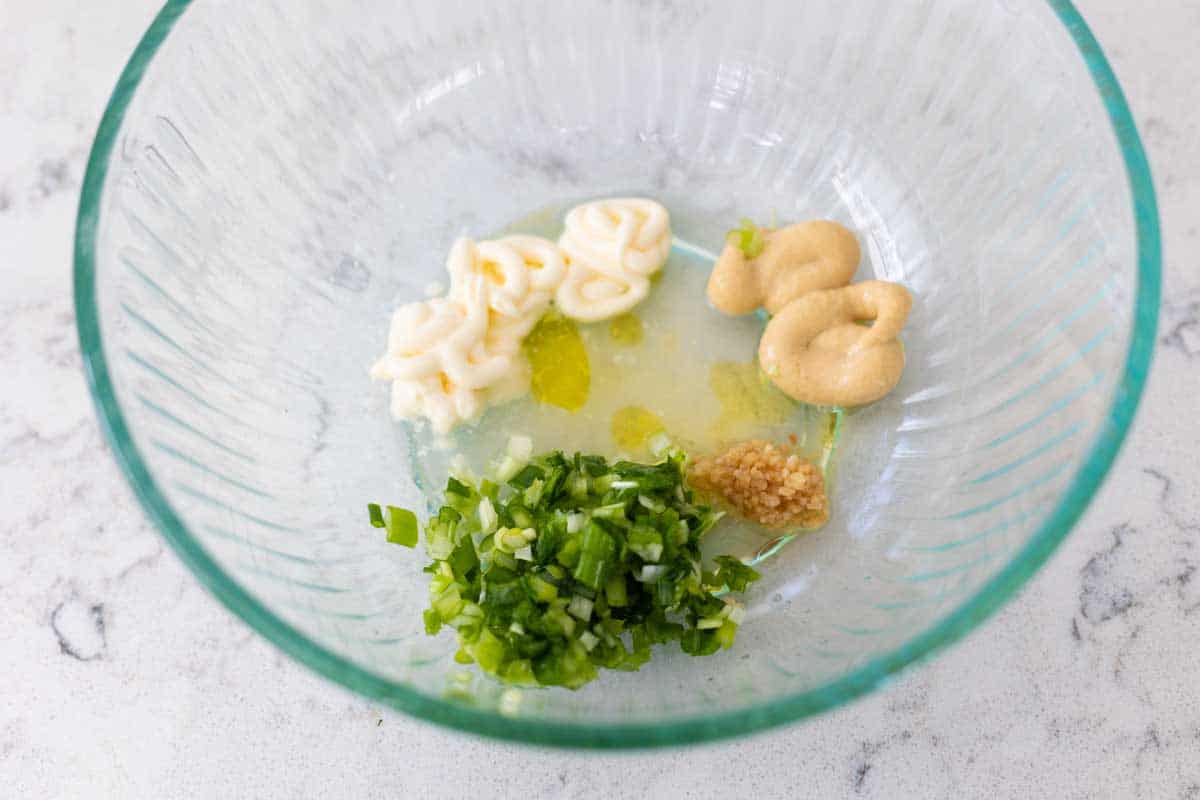 Add the Buttermilk
Next, drizzle in the buttermilk to the mixing bowl. Pour slowly and stop when your desired texture has been reached.
You may or may not need the entire cup of buttermilk.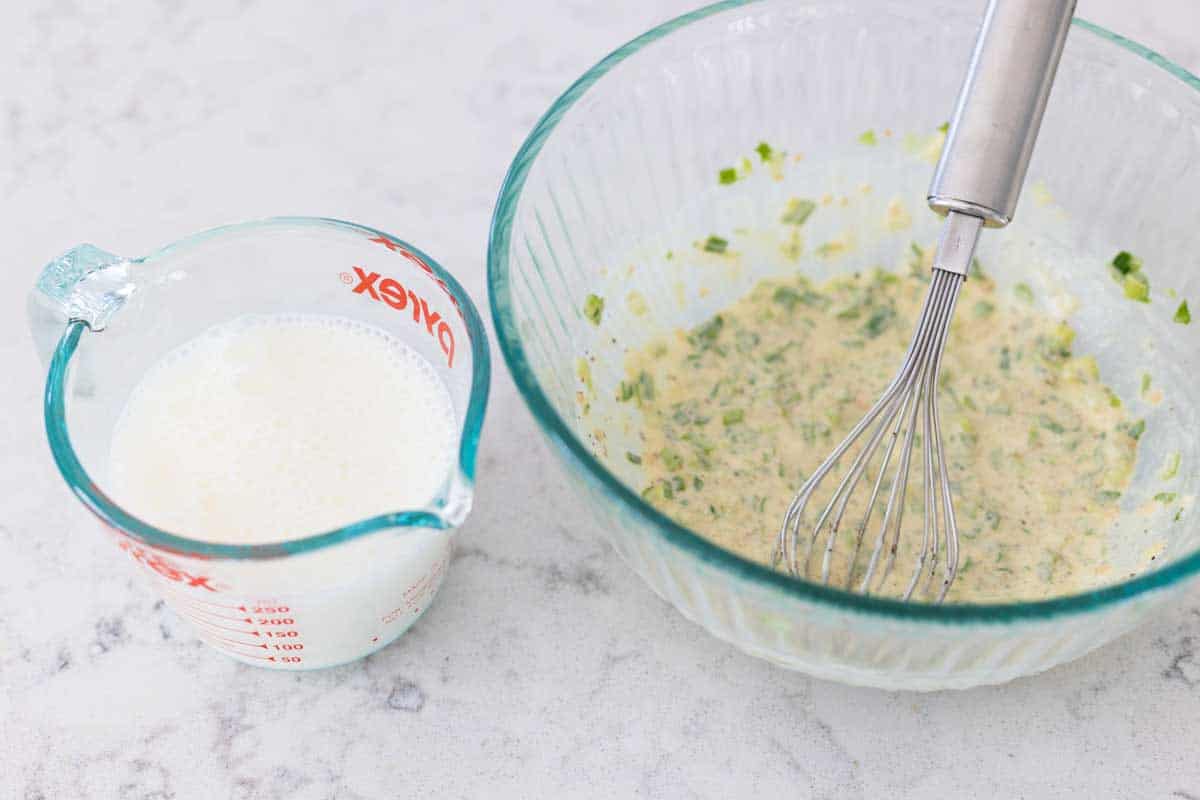 I like our dressing to be easy to drizzle, not too thick.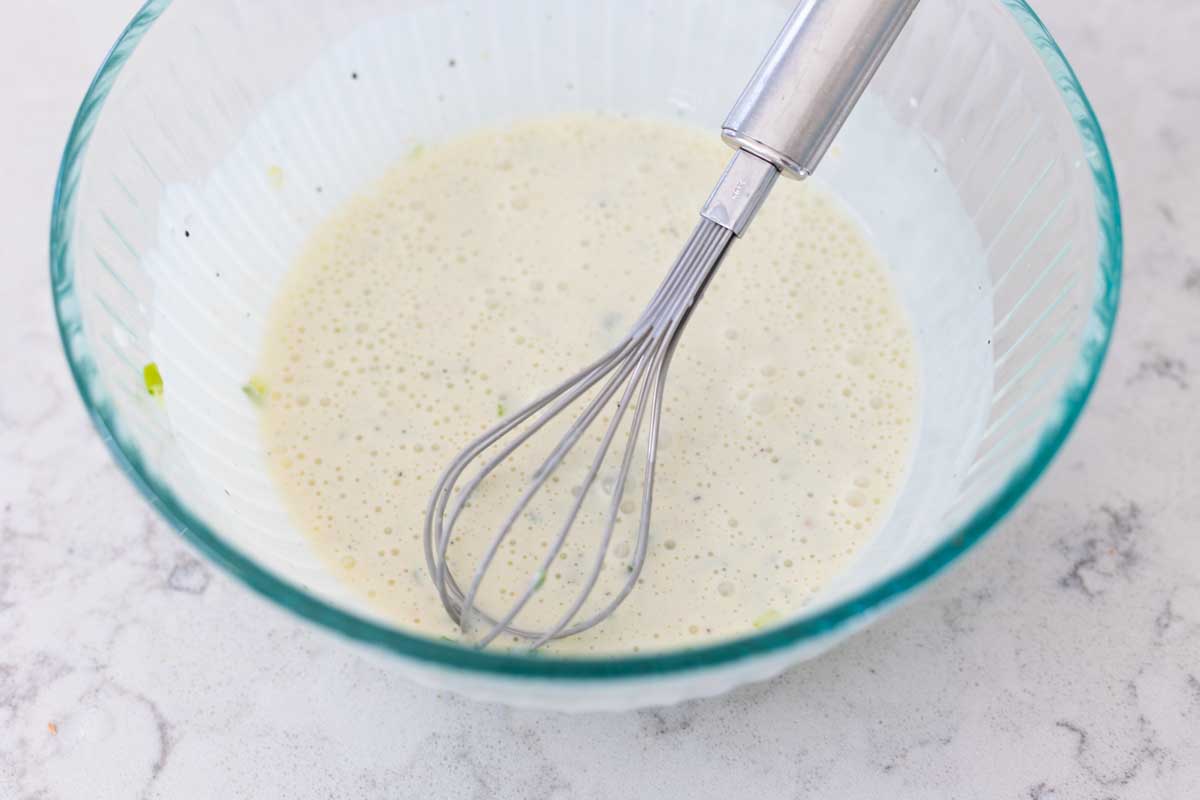 Herb Variations
Finally, season the buttermilk dressing with your favorite herbs.
I had some fresh dill on hand the day I made this, so I added a tablespoon of chopped dill.
When my patio herb garden is in full swing, I might also use:
Fresh basil
Fresh thyme
Fresh tarragon
Fresh chives
Fresh dill
However, sometimes fresh herbs aren't available and you don't feel like running out to the store.
You can make this herb dressing with dried herbs, too.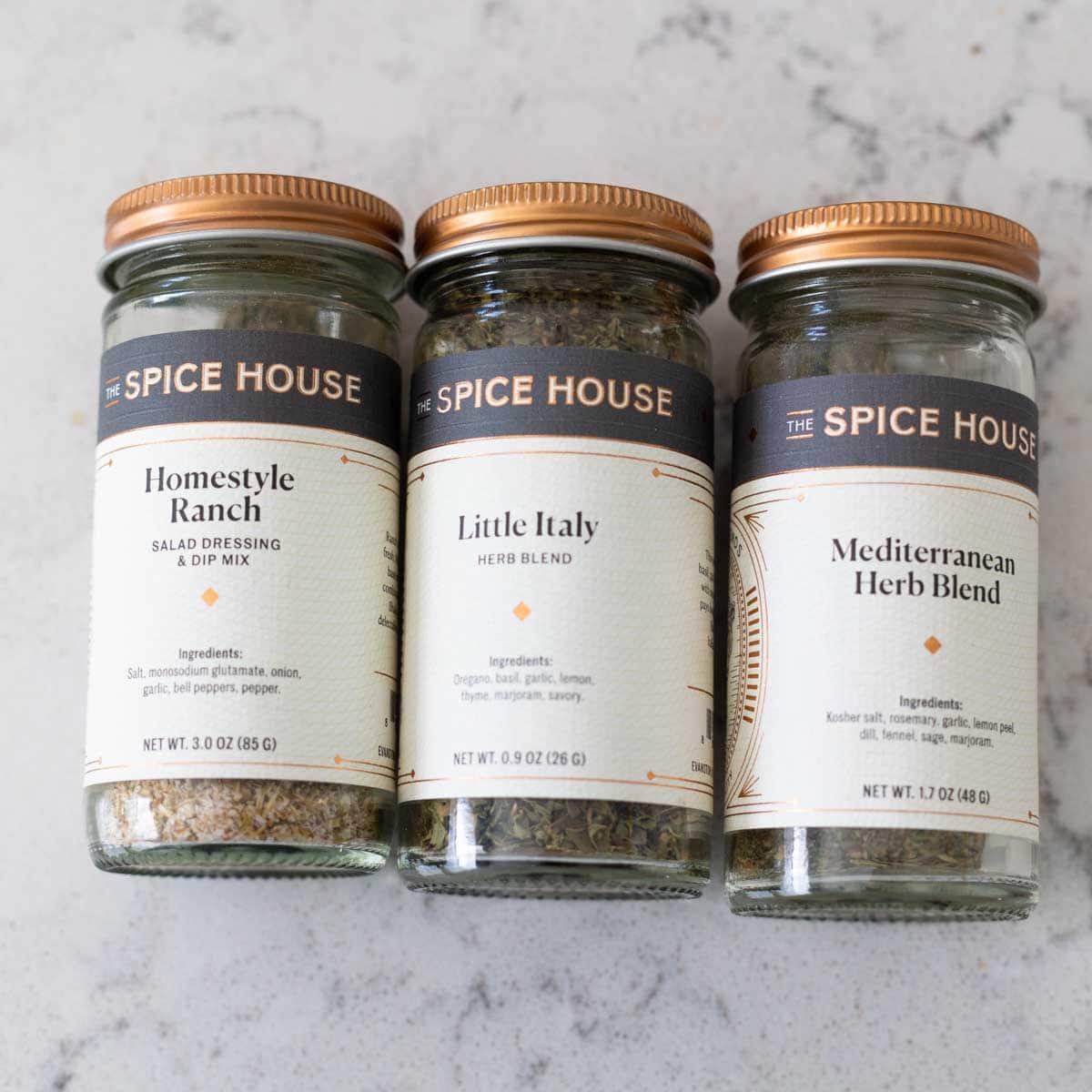 I love to use:
Dried Italian herb blend
Dried Mediterranean herb blend
Dried ranch seasoning
Serving Suggestions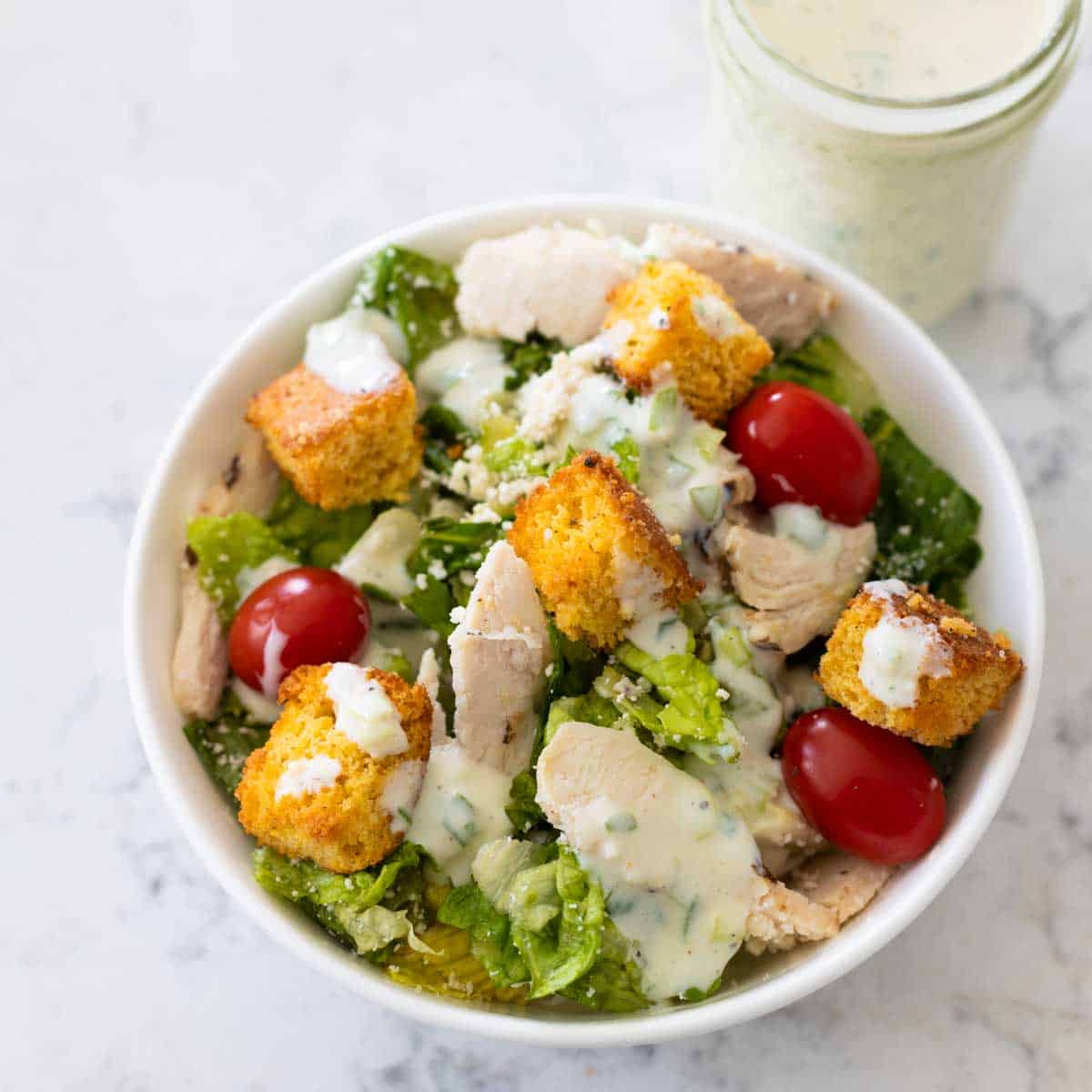 I've also used this herb dressing as a dip for fresh vegetables or even potato chips.
You could use it as a chicken marinade for baked chicken to keep it nice and juicy.
Storage Tips
Store the prepared dressing in an airtight container for up to 3 days.
While buttermilk itself freezes well, don't try to freeze this prepared dressing because the herbs and green onions may affect the texture as it thaws.