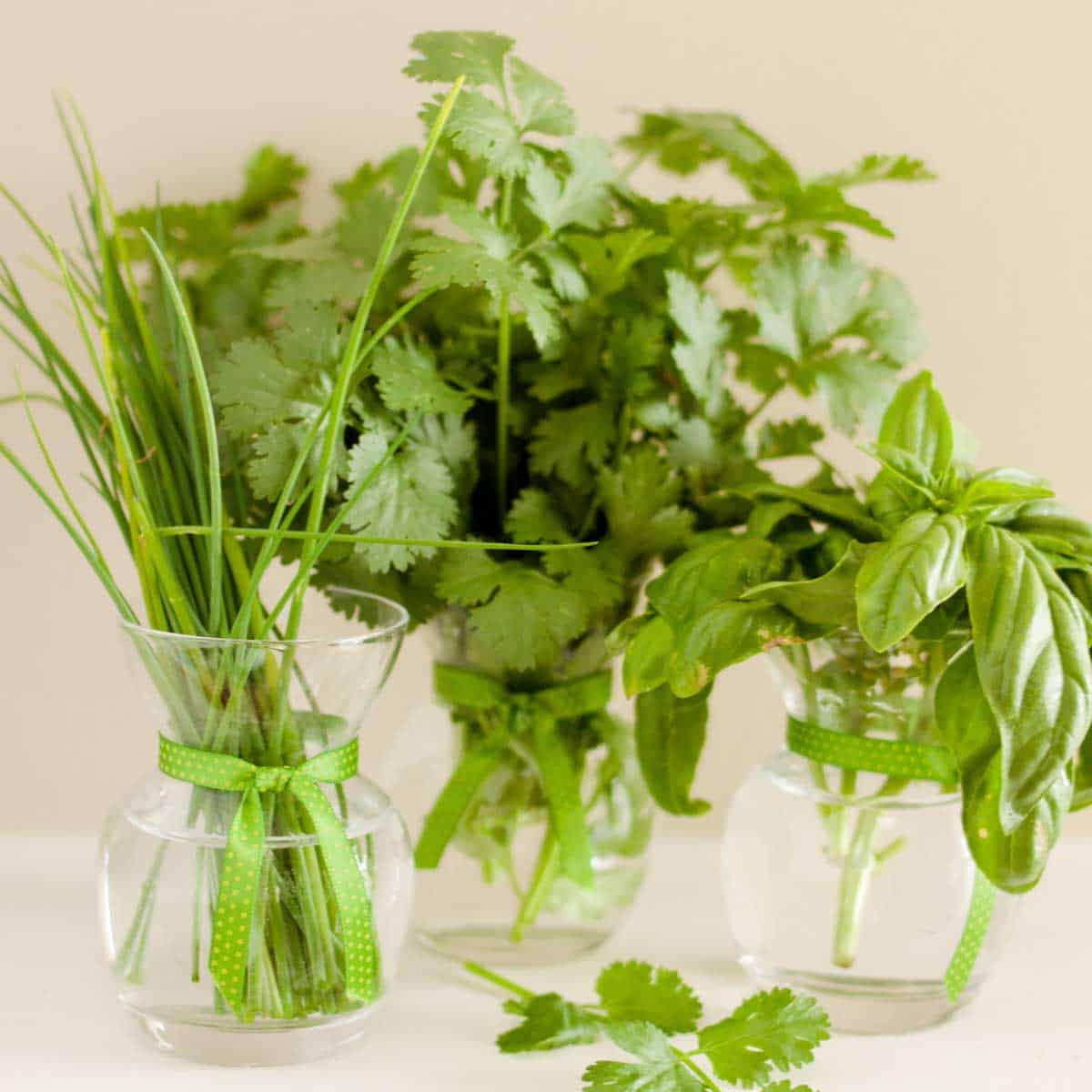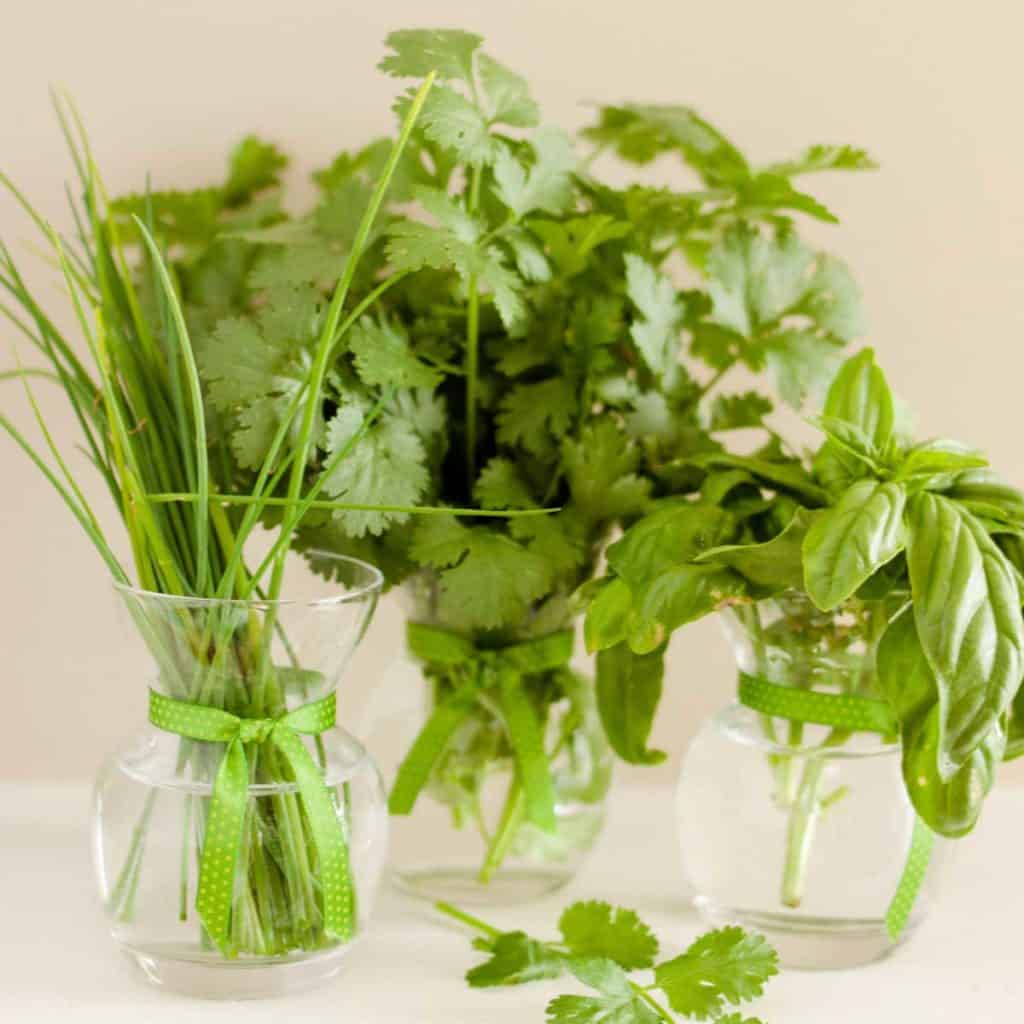 With a lot of trial and error and internet searching, I feel like I've finally mastered using my herb garden this year. To save you some trouble, here is how I planted, harvest, and use the herbs in my 2011 garden.
The Cast of Characters:
Basil
Chives
Cilantro
Dill
Lemon Thyme
Rosemary
Planting:
All of my herbs are single plants (except for the basil) potted up in simple plastic flower pots from the store. I have a long rectangular window box pot that houses the cilantro, thyme, rosemary, and dill. They are all growing together beautifully. The chives and the basil are each in their own separate boxes. I always grow 3-4 plants of basil in a very large pot because we go through a lot of basil. The chives could have been added to the window box if it were larger and had room.
Harvesting/Storage:
Basil:
The key here is to not let the basil get tall or flower. Once it does, the leaves turn bitter. Harvest your basil frequently by pinching off the largest leaves with your fingers or trimming the stems back with a scissors. In the early days I pinch; as it grows taller, I cut.
I store the trimmings in paper towel inside a plastic bag in the fridge for a couple days. It doesn't take long for the leaves to turn brown so you're better off using it as soon as possible.
Chives:
Watching the chives grow makes me smile. You really can harvest this herb by "cutting it's hair." Leave some of the plant at the bottom and it will regrow just like hair does. I never knew that till this year. Makes me giggle watching it.
I store chives in a small bud vase just like flower cuttings. Works in the fridge in a baggie for a few days, too.
Cilantro:
Once this plant gets going, it explodes with growth every few days. You really have to keep up with the harvest or the plant will get too big and turn bitter. I trimmed the plant down to about ⅔ it's original height leaving some leaves at the bottom for it to use to grow again.
I've successfully stored it in the fridge for a few days but it honestly hasn't lasted long before I make more fresh salsa. I might actually plant two of these next year.
Dill:
Much like the cilantro, the dill really takes off once it starts to grow. I trim it back leaving a few fronds for it to use to grow again. It will grow crazy tall if you don't watch it and continually harvest. Since I have it in a small window box, I'm keeping it short. In a full garden, I think you could let it take off without affecting it's flavor.
I haven't had to store it yet, it's been getting used as soon as I harvest!
Lemon Thyme:
I don't believe this behaves any differently than regular thyme, it just tastes different. This herb really spreads out. Be careful what you plant it next to and be sure to keep it trimmed back so it doesn't over crowd your pot. It doesn't really grow very tall, so I just harvest around the perimeter of the plant and a little off the top.
Rosemary:
This is the slowest growing of my herbs. It isn't something I use a lot of but I'll enjoy it as we get closer to fall and I start doing roasts again. I just let it grow and do it's thing. It doesn't spread and getting tall doesn't affect the flavor. The taller it gets, the more wood-like it's stem becomes. Perfect for grilling kabobs if you enjoy that sort of thing.
Cooking:
Most of my summer recipes for the rest of this year will likely include one or more of the herbs mentioned here. You can see the recipes that are in my queue over on Pinterest on my "Put this herb garden to use" board.
Am I missing a great recipe? I'd love to hear what you'd do with these herbs!