This delicious rosemary peach lemonade recipe is perfect for sipping on the front porch this summer!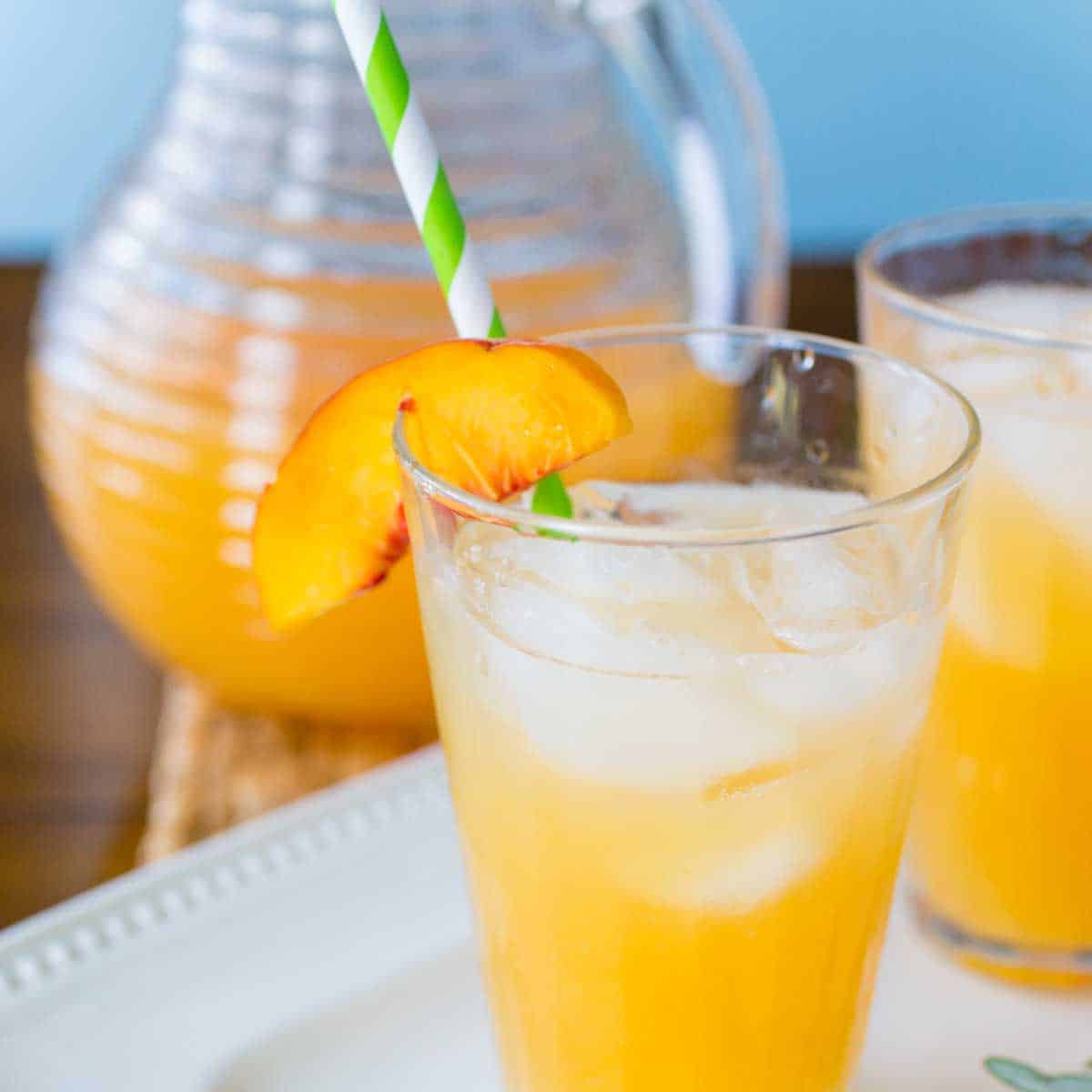 Last week I got together with some local friends for a fun evening of sharing photo editing tricks.
The hostess served up a yummy batch of rosemary infused lemonade with her simple appetizers and it was so refreshing.
I had honestly never thought to combine those two flavors before but it made for such a fun twist on a classic drink.
Since the peach bins are overflowing at our local markets right now, I thought it would be fun to add a more Southern spin on this refreshing summer drink.
Jump to:
How to Lighten Up Lemonade
The thing about lemonade though is that it requires so much sugar to make it! I've never really bothered making it from scratch and generally avoid buying it from the store because it just seems too calorie heavy for what it is. I'd rather save those calories for wine or dessert.
Then I got to thinking about the SPLENDA® Naturals Sugar & Stevia Sweetener Blend sitting in my pantry and my new favorite citrus squeezer in the tool drawer.
I thought it would be fun to test out a new recipe for homemade lemonade that's lighter than the usual method.
It's been so hot here in the Carolinas, it would be nice to have a new option to my beverage repertoire.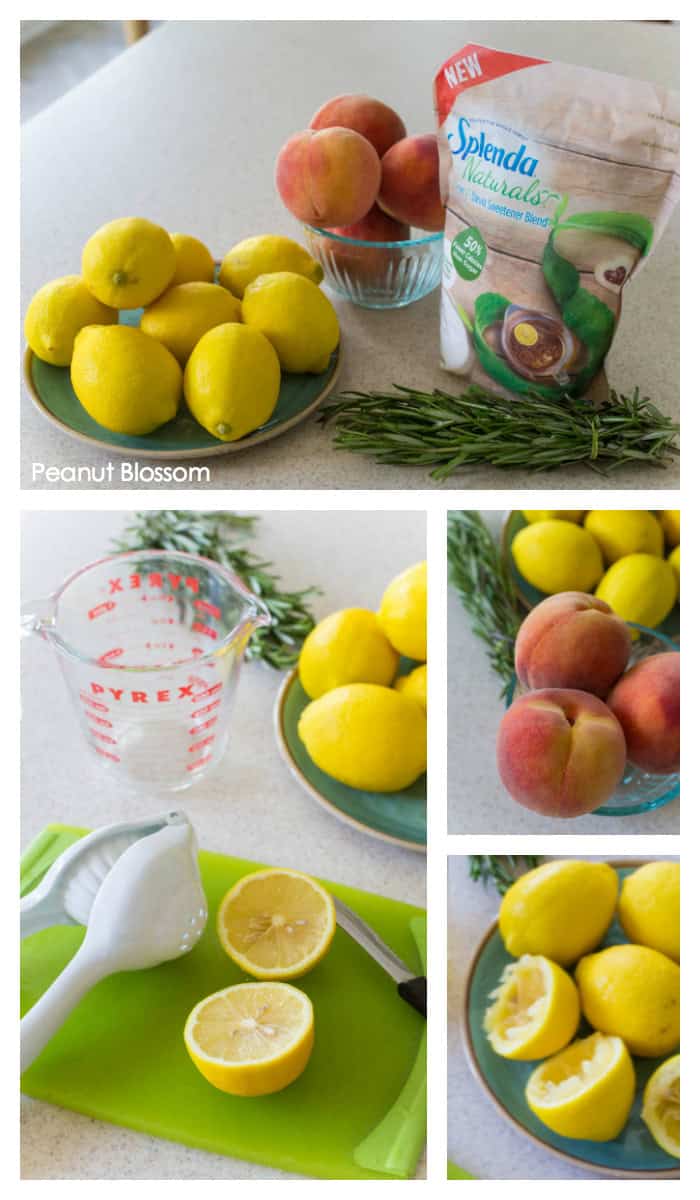 Ingredients
Peaches are all over the fruit stands here right now and I'm always looking for new ways to use them. I wanted to give this lemonade an extra special southern twist.
Fresh peaches
Fresh rosemary
Splenda Naturals (or the equivalent in sugar)
Water
Fresh lemons
How to Make the Lemonade
I peeled and roughly chopped up 2 large juicy peaches and added them to my sauce pan with some water, 6 tablespoon of SPLENDA® Naturals Sugar & Stevia Sweetener Blend, and a fresh sprig of rosemary.
The mixture comes to a boil which helps soften the peaches and release their juice as well as infuse the entire mix with a hint of rosemary.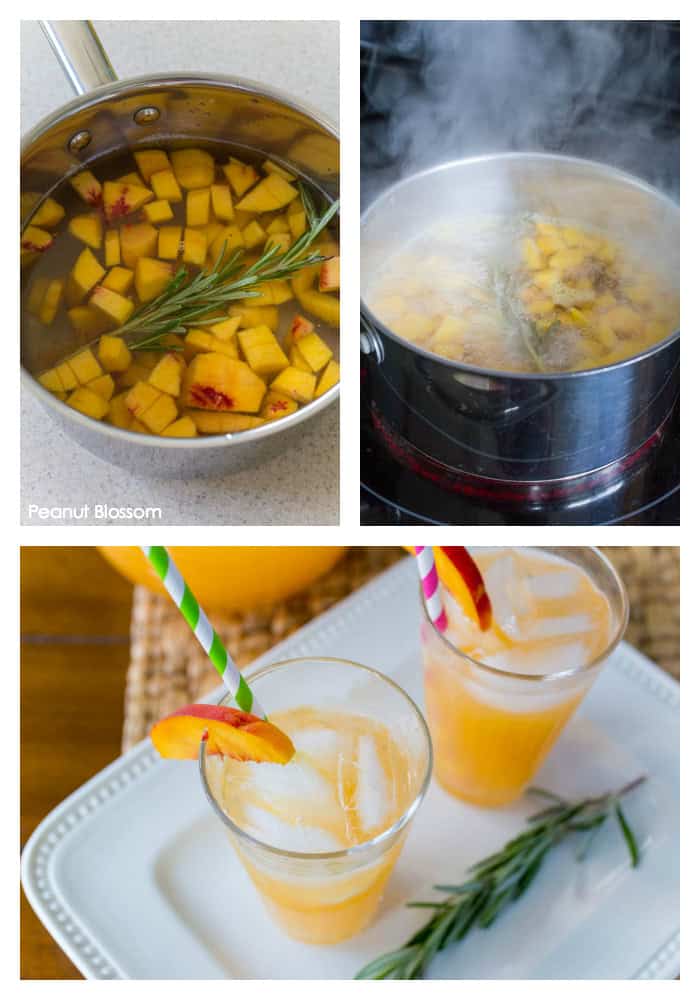 Once it has cooled, I poured the mix into our blender to process it until completely smooth.
I poured it through a sieve to remove the pulp and stirred in the freshly squeezed lemon juice.
The rosemary infused peach lemonade recipe was totally easy and super refreshing. I garnished the glasses with fresh peach slices to make them extra pretty.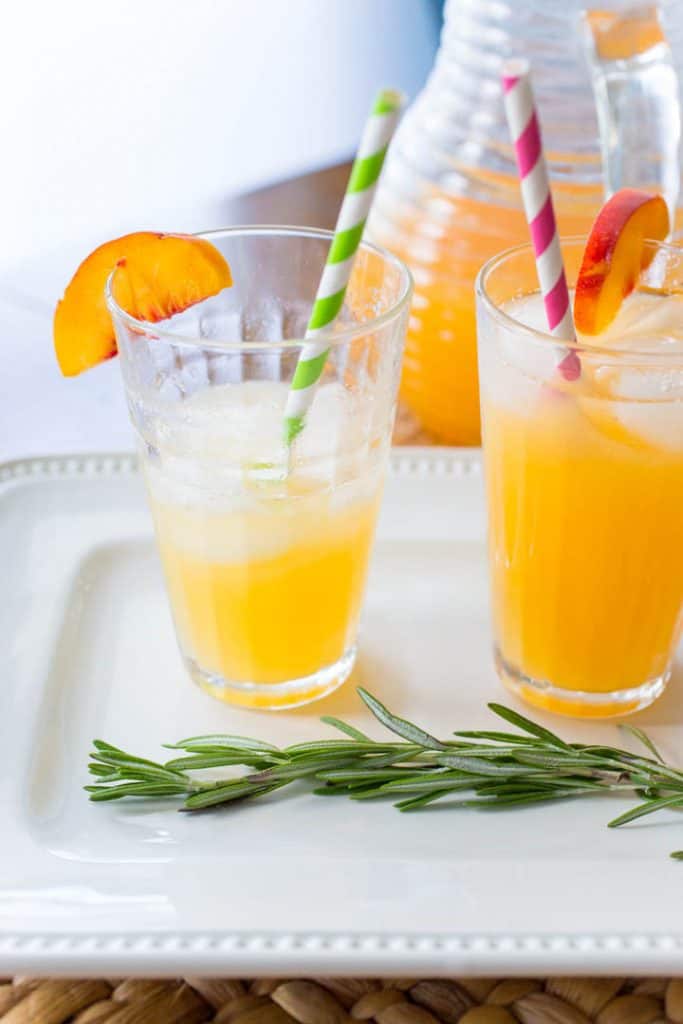 I would absolutely keep this in my party rotation for entertaining. You could serve it as is or even add a light bubbly white wine for an elegant cocktail.
More Fresh Drink Recipes