This simple festive cocktail is the perfect no-sugar-added drink to serve at your holiday party.

After pumpkin spice season finally ends, we launch right into all things chocolate and peppermint. It can really be a bit much, can't it? This holiday season, I wanted to plan for a brighter, lighter way to celebrate. Sparkling red pomegranate seeds, fresh juicy cubes of pineapple, bright citrusy orange slices, and bubbly wine sounds just about perfect.
This pomegranate punch recipe is the perfect beverage to serve at your holiday gathering because you can make it as an adult beverage with the wine or swap sparkling white grape juice to make a mock-tail for the whole family.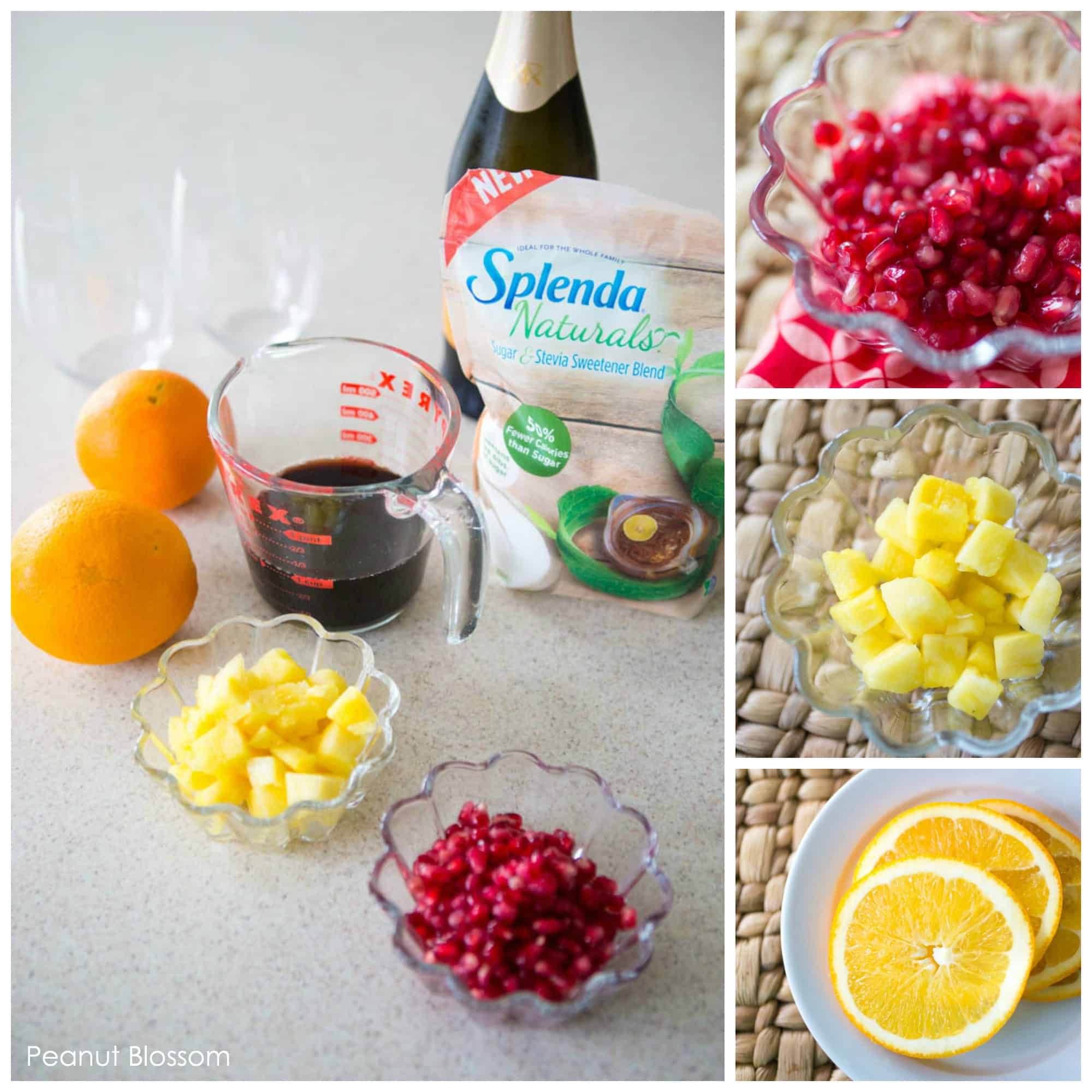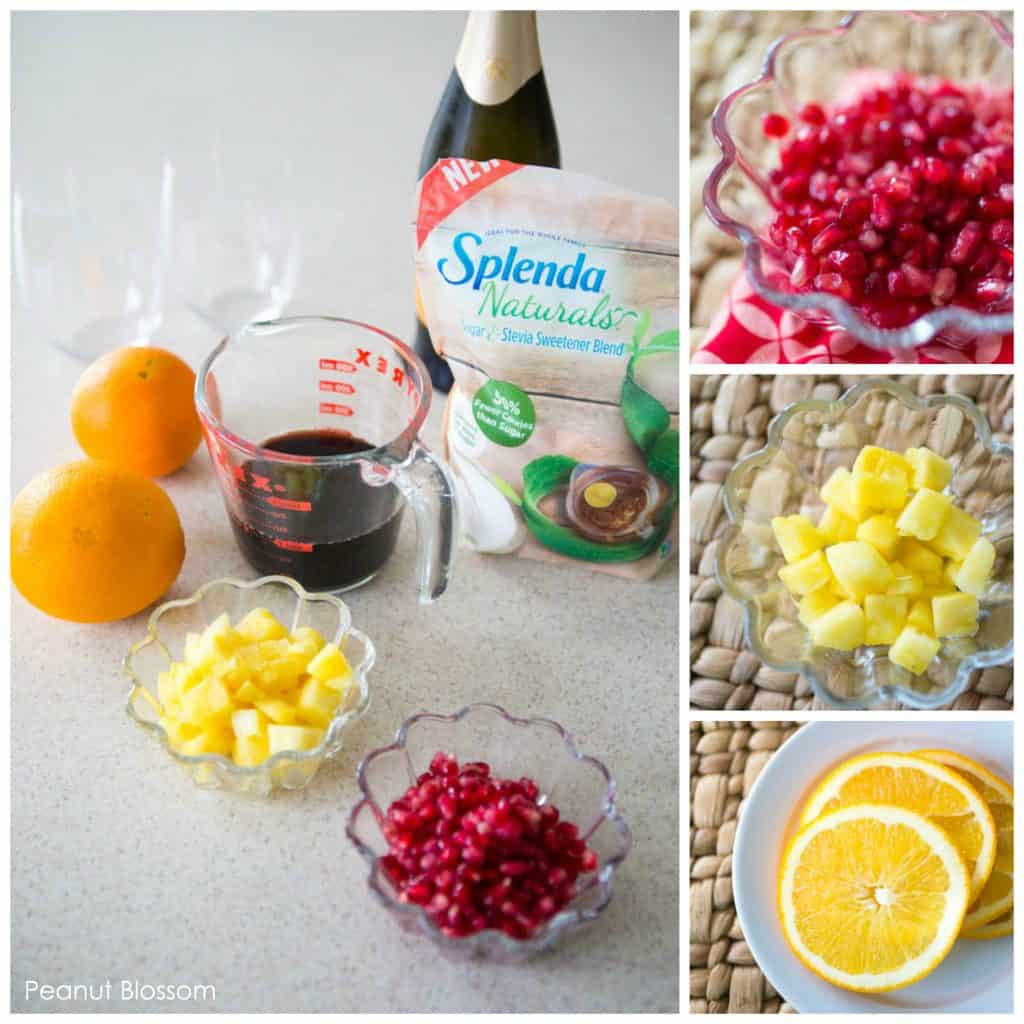 You can mix the entire batch of punch and serve it in a punch bowl with a ladle, or set up a mix-your-own station with the ingredients offered up separately. I have a friend who is terribly allergic to oranges, so we always go with the later.
Pomegranate juice gives the punch it's lovely red color but can be quite sour all on it's own. I mixed in a little SPLENDA® Naturals Sugar & Stevia Sweetener Blend to keep it light and sweet. I love how the SPLENDA® dissolves so easily into the juice and doesn't leave a gritty texture.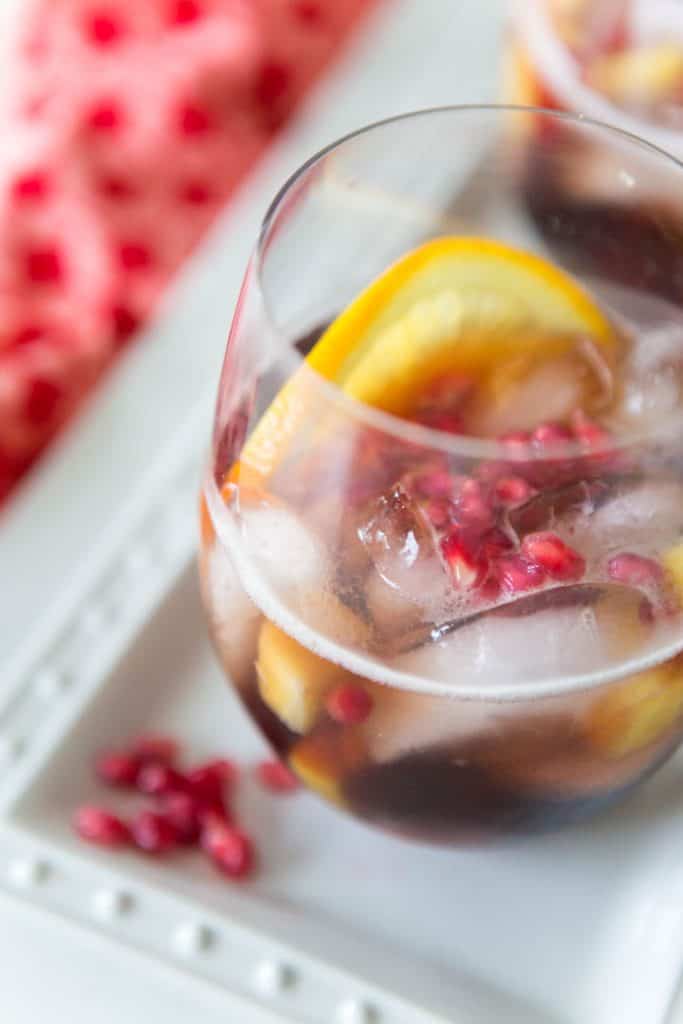 This is a perfect beverage to keep in your party rotation as we head into the festive holiday season. The pretty red pomegranate seeds are such a sweet surprise and the whole beverage is so much lighter than the usual rich Christmas fare.
For more information about the sweetener we used, check out SPLENDA® Naturals here. They have more great recipe ideas and you can grab a coupon to try it them out for yourself.
Sparkling Pomegranate Punch Cocktail Recipe: