I've decided that of all the fresh herbs I'm growing in my garden, chives is by far my favorite. I've been sprinkling it on anything and everything for weeks. My love affair with this onion-y herb all started with an old Martha Stewart recipe. It has become a staple every summer since I tried it and I've tweaked it over time.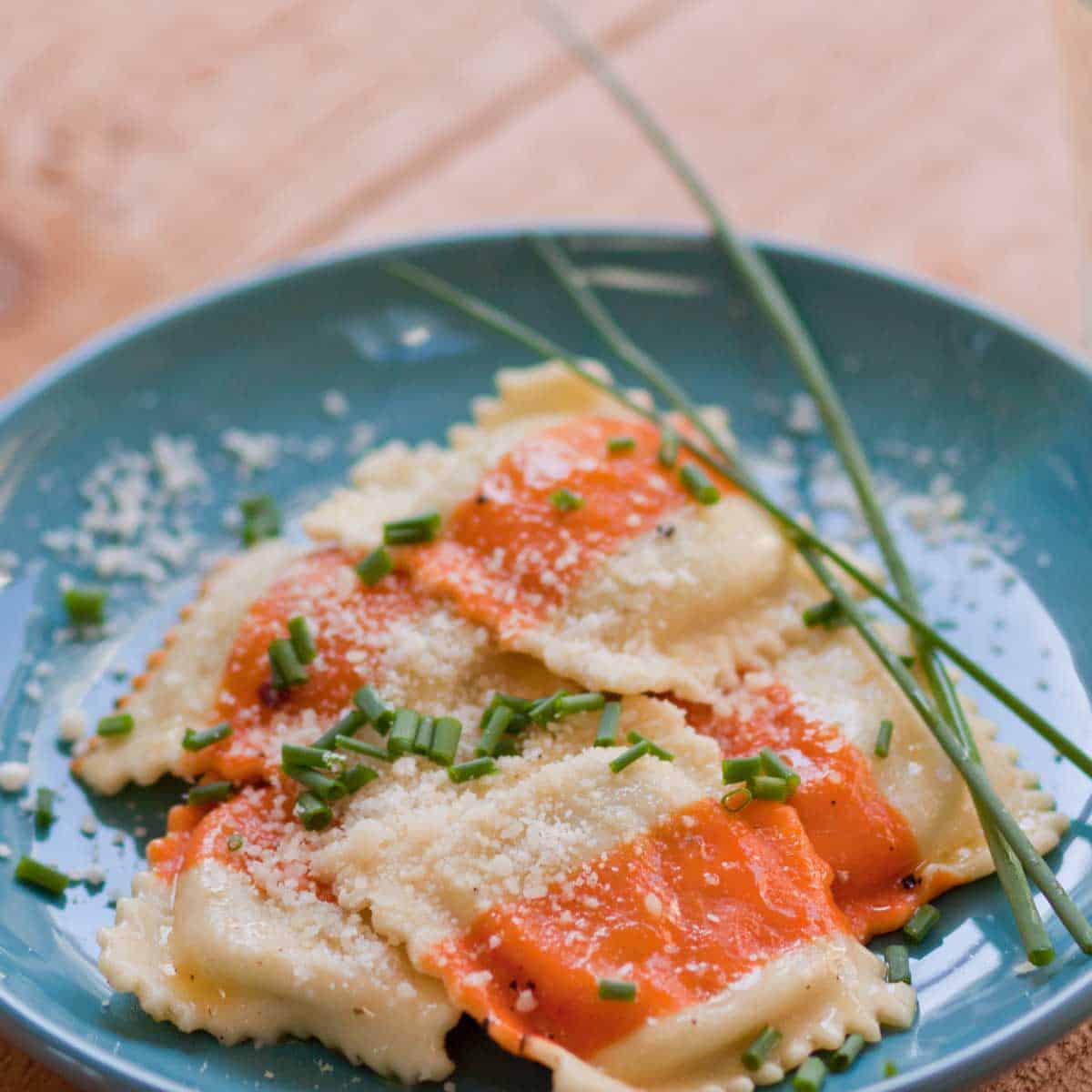 It is such an easy recipe, I never thought to even share it until a friend told me she didn't know what to do with the chives in her garden. It is essentially buttered noodles kicked up a notch, nothing more. But oh what difference a few extra ingredients make.
I normally serve this sauce over a very thin spaghetti but that's a tricky shape to feed a 15 month old. This summer it has appeared over wagon wheel pasta but over the weekend we sampled Costco's asparagus & gruyere cheese stuffed ravioli and it was a heavenly pairing with the lemon and chives. To fill out the meal add some roasted or sauteed shrimp. I'm drooling just typing this. We just had it the other night and I'm thinking it might appear again before Friday comes!