15-minute chicken tenderloins in the air fryer that are tender, juicy and cooked to perfection with practically no effort. This healthy recipe has no bread crumbs, simply coat the chicken in olive oil and season the tenders and you're minutes away from having the perfect chopped chicken for salads, pizzas, pasta dishes, or dips.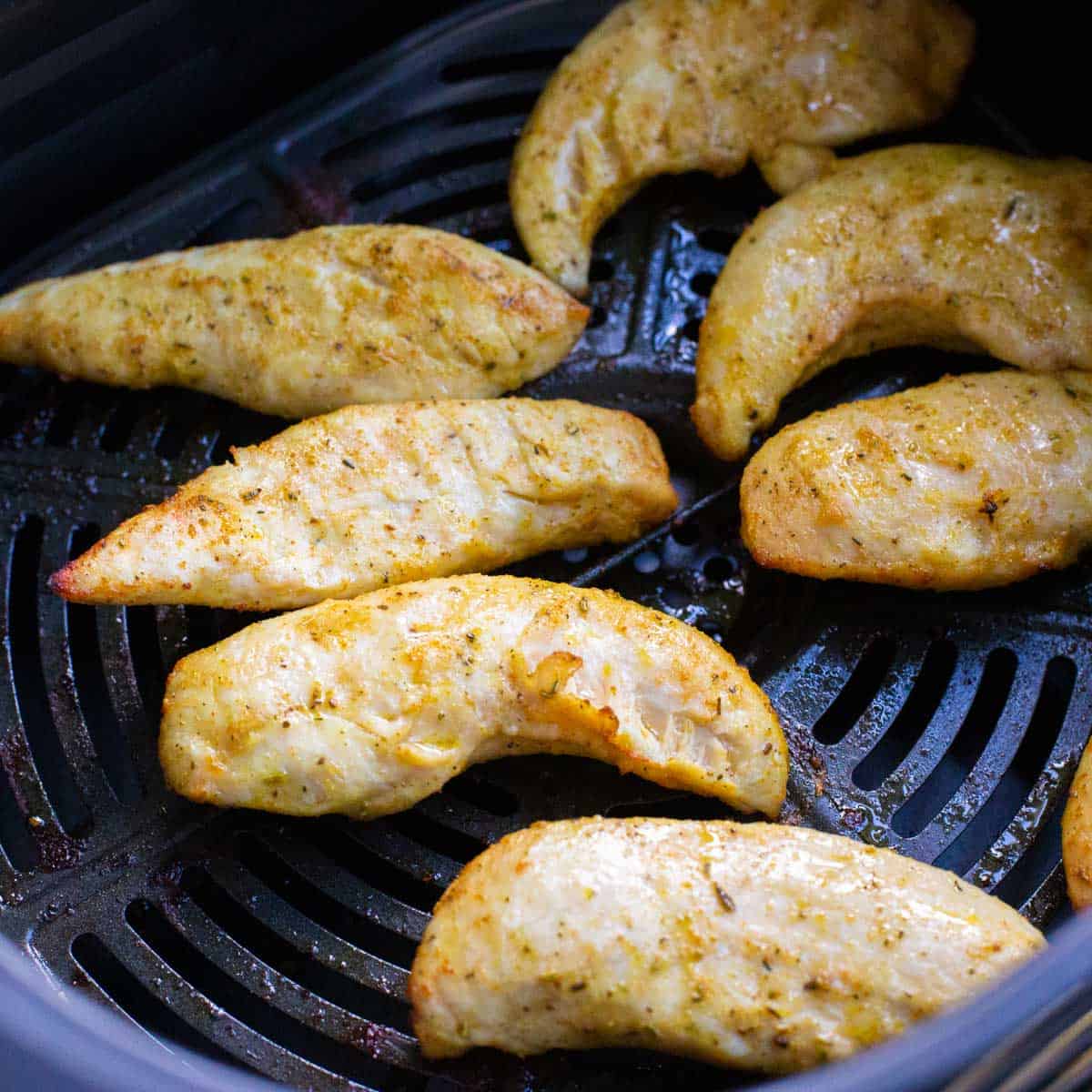 Once I made chicken tenderloins in the new air fryer my husband surprised me with at Christmas, I wondered why on earth I waited so long to try this new craze.
This compact countertop appliance makes the juiciest, most tender chicken we've ever tried.
In less than 15 minutes I can have savory seasoned chicken tenderloins for chopping and using in our favorite fresh salads, stirring into a pasta dish, or sprinkling over a homemade pizza.
I love that with less than a minute of prep and almost no attention at all, the chicken cooks up crisped on the outside but soft and so tender it is nearly shreddable on the inside.
It is the fastest and easiest way I know of to make chicken for a busy weeknight dinner. Add in these delicious air fryer green beans for a one-pot meal!
Jump to:
Why This is the Best Recipe
There are so many ways you can cook chicken at home, but I think this is the best chicken tenderloins recipe because:
So Versatile: Chicken tenderloins are the delicious base for dozens of easy family dinners. There are countless ways you could use chopped chicken, be sure to see several of my favorite ways to use it at the bottom of the post.
So Fast: The chicken cooks in minutes, just what every busy parent needs on a busy night.
Light and Healthy: With just a touch of olive oil, this is a light and healthy protein you can serve your family with very little guilt.
Budget-Friendly: Buy those chicken tenderloins when they're on sale, you can season them and freeze them for even faster cooking down the road.
Ingredients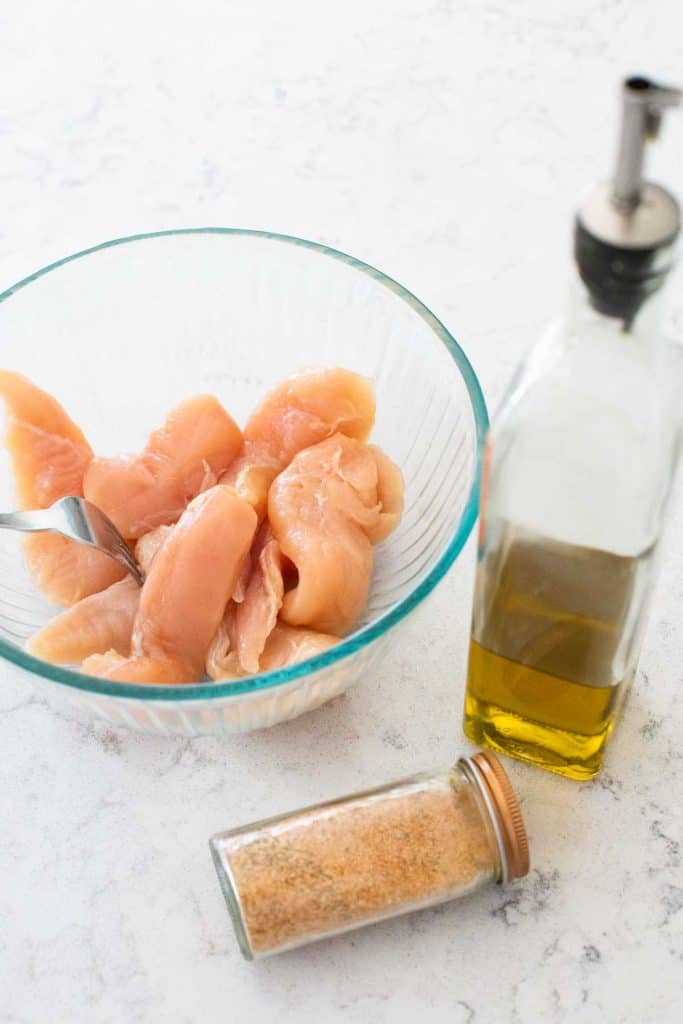 The ingredients couldn't be easier:
1 package of boneless, skinless chicken tenderloins, about roughly 1 pound
Olive oil
Your favorite seasoned salt: I strongly recommend my homemade seasoned salt to mimic our perfect flavor.
An Air Fryer: I love our air fryer so much and use it several times a week. But if you don't have an air fryer you might prefer this oven broiled chicken tenderloins recipe instead
The Best Seasoned Salt
We've tried many commercially prepared seasoned salts over the years, you could use whichever brand you happen to have on hand and this recipe will work just fine.
That said, I recently made my own homemade seasoned salt recipe and keep it on hand for this chicken or sprinkling over roasted potatoes.
It has a little less salt in the mix and more of the other seasonings, so I feel a lot better about serving it to my family.
You can find our favorite seasoned salt recipe here.
More Seasonings for Chicken
The fastest way to make an easy variation on this recipe is to substitute the seasoned salt for another spice you want to pair with your chicken.
Some of my favorite spice blends for chicken include:
Italian Herb Blend
Greek Seasoning
Lemon Pepper
Fajita Seasoning or Taco Seasoning
How to Cook Chicken Tenderloins in the Air Fryer
First, preheat the air fryer to 400°F while you prepare the chicken.
Then, add the chicken in a single layer. Do not add foil or anything else but the chicken to your air fryer basket.
Cook the chicken for 7 minutes and then flip with a pair of tongs. I prefer to use a silicone coated pair so my air fryer basket's non-stick coating won't get scratched.
Finish the chicken by cooking for 7 more minutes or until the internal temperature reads 185°F.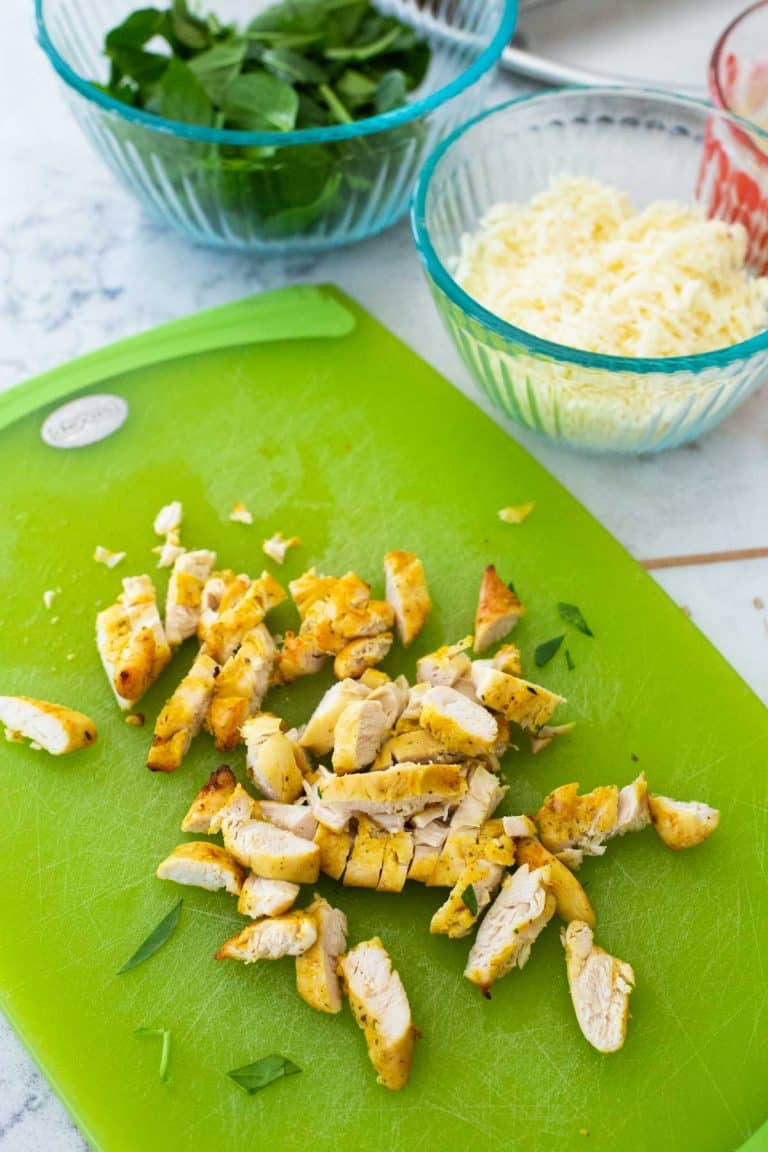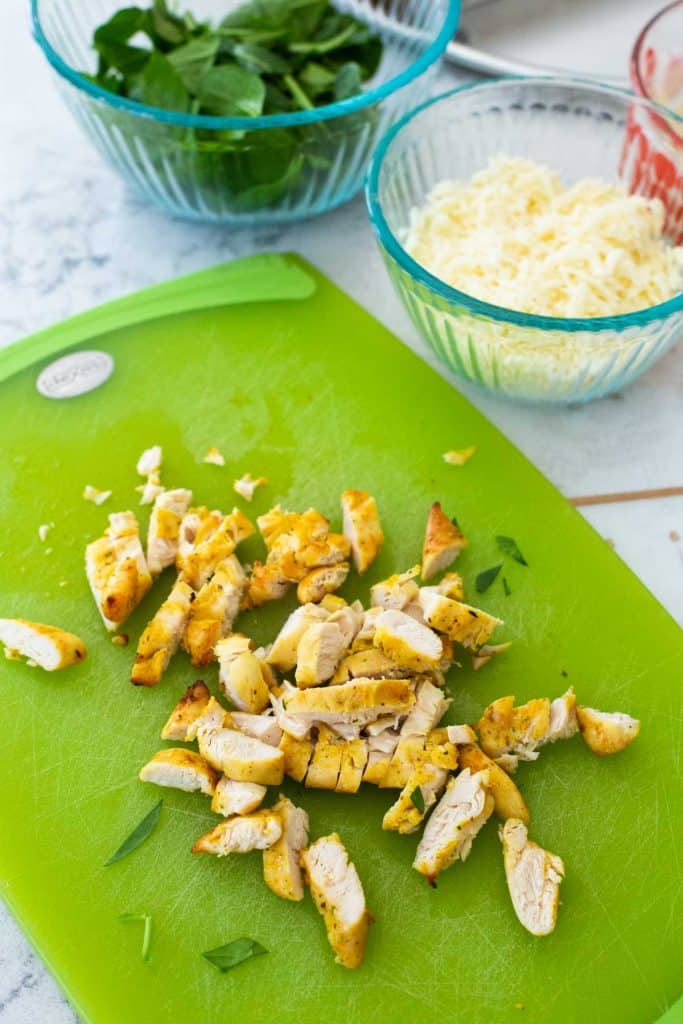 Air Fryer Tips & Tricks
Don't overcrowd the airfryer basket with too much chicken or it won't cook properly. There should be breathing room around each piece of chicken so stick to just 7 - 8 tenderloins total.
If you need more than a single package of chicken for your dinner, you could make two separate batches one after the other, just not at the same time.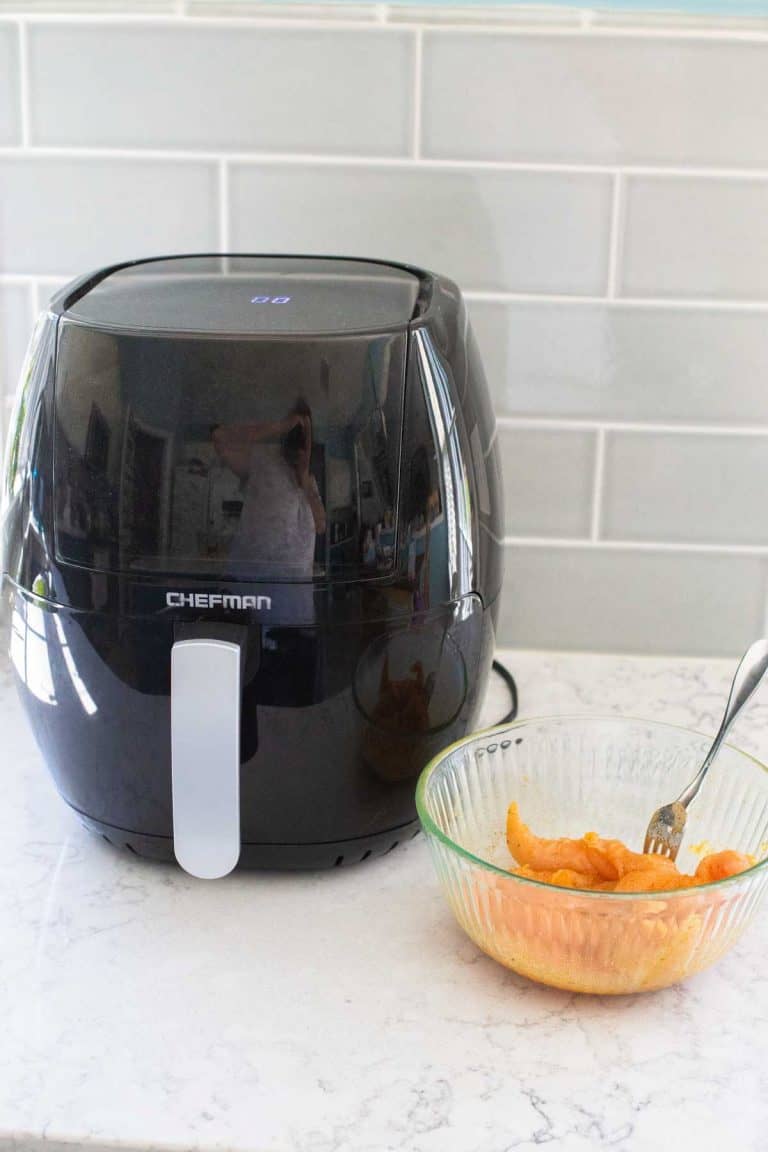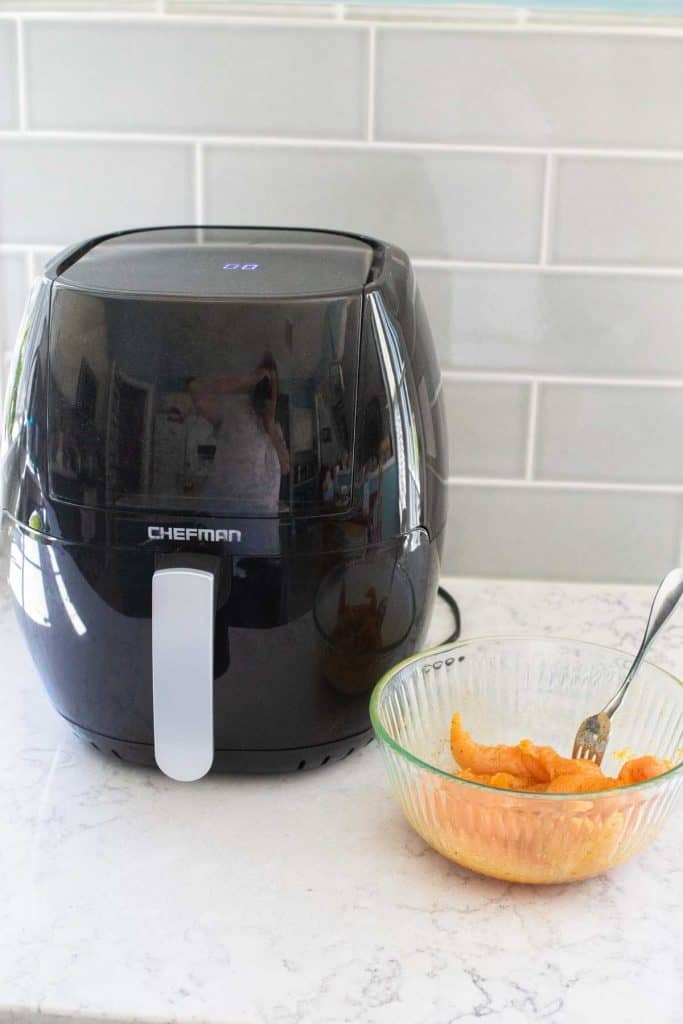 FAQ
Can you put frozen chicken tenderloins in an air fryer?
Yes, you can cook the chicken directly from frozen. Just add another minute of cook time and be sure the internal temperature reads 185°F.
How long does it take to cook chicken tenders in the air fryer?
This recipe will be done in 15 minutes of cooking time.
Serving Suggestions
My daughter declared this the BEST chicken ever. She couldn't stop nibbling on the chunks of chicken from my cutting board.
You could serve the chicken tenderloins as your main protein for dinner and simply pair it with your favorite side dishes and a veggie for a complete meal.
How to Use Chicken Tenderloins
You could also change up the seasoning on the cooked chicken, chop it up, and use it to add protein to one of these delicious meals: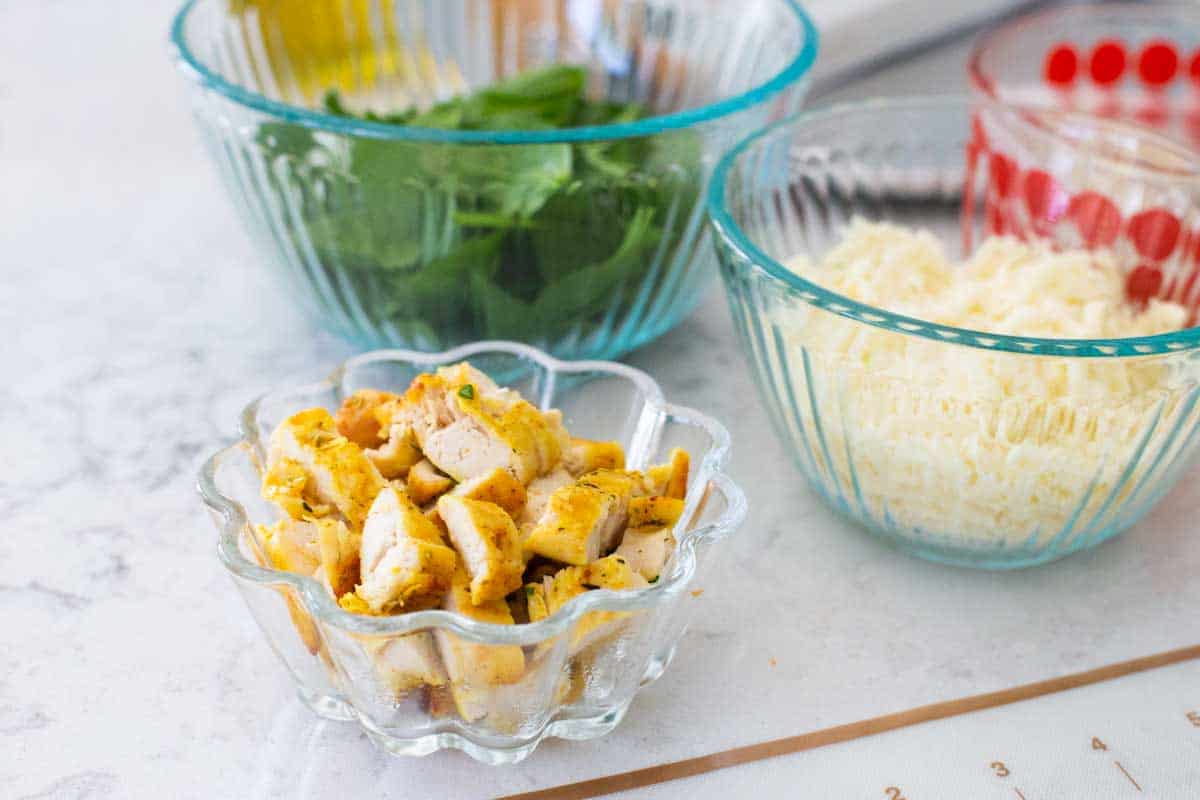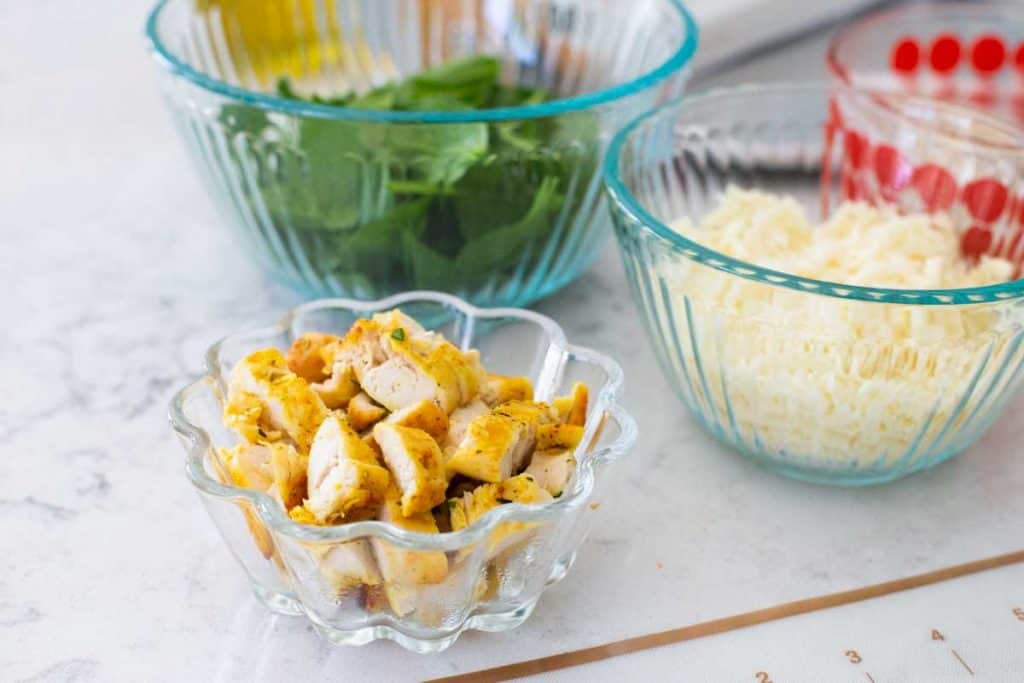 Make a Chicken Pizza
This easy cooked chicken can be chopped up and used on a wide variety of easy homemade chicken pizza recipes.
Make Chicken Quesadillas
Leftover chicken tenderloins can be chopped up and stretched even farther when you add them to a homemade chicken quesadilla:
Make a Chicken Rice Bowl
Change the seasoning on the chicken and chop it up. Add it along with some veggies to a bowl of rice for an easy rice bowl dinner.
📖 Recipe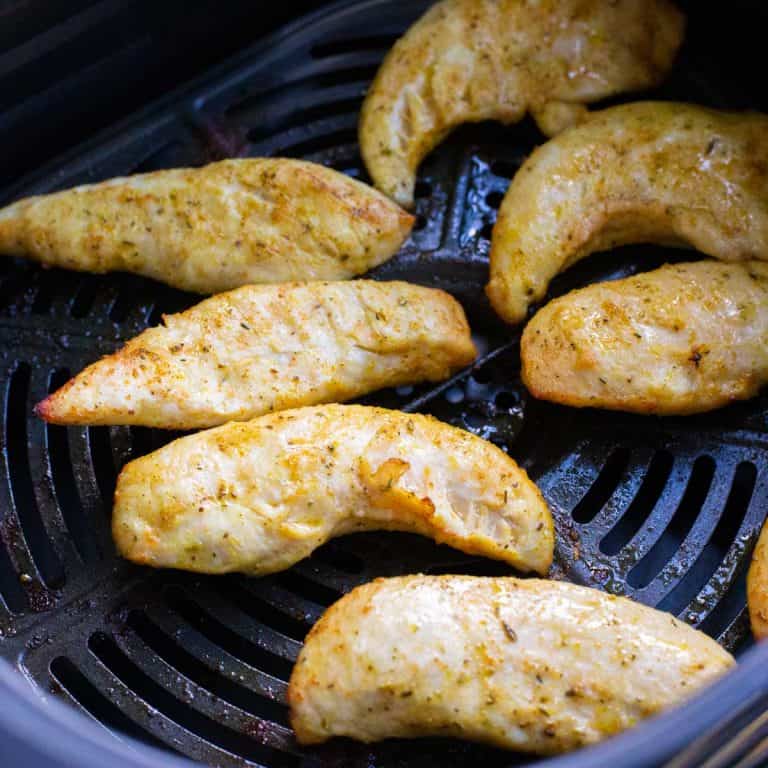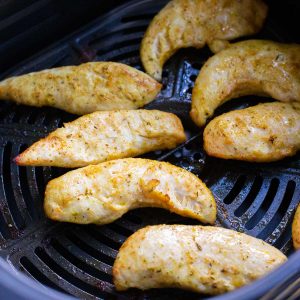 Healthy Chicken Tenderloins in the Air Fryer
This tender and juicy 15-minute chicken tenderloin airfryer recipe is your new go-to chicken for adding to salads, tossing into pasta dishes, or topping a homemade pizza.
Ingredients
1

lb

boneless, skinless chicken tenderloins

1

tablespoon

olive oil

1

tablespoon

seasoned salt
Instructions
Preheat your airfryer to 400°F while you prepare the chicken.

Place the chicken in a large bowl and drizzle with the olive oil. Use a fork to turn and coat the tenderloins.

Sprinkle the seasoned salt over the top of the chicken, turn to coat with the fork.

Place the chicken tenderloins in the airfryer in a single layer and cook for 7 minutes.

Flip the chicken pieces over and continue to cook for another 7 minutes or until they are golden brown and the internal temperature is 185°F.

Serve hot or slice and use in your favorite recipe.
Recipe Notes
Seasoned Salt:
You can use whatever seasoned salt recipe you prefer but I love to make my own and keep it on hand for this chicken recipe or roasted potatoes.
How to Double the Recipe:
If you need more than a single pound of chicken for your meal, do not try to add more chicken to the air fryer or it won't cook properly. You're best bet is to cook the chicken in two separate batches so the tenderloins can be in one single layer.
Save This Recipe to Your Recipe Box
Find this delicious recipe next time you visit by saving it to your very own recipe box on my site. All your favorites stored in one easy place!