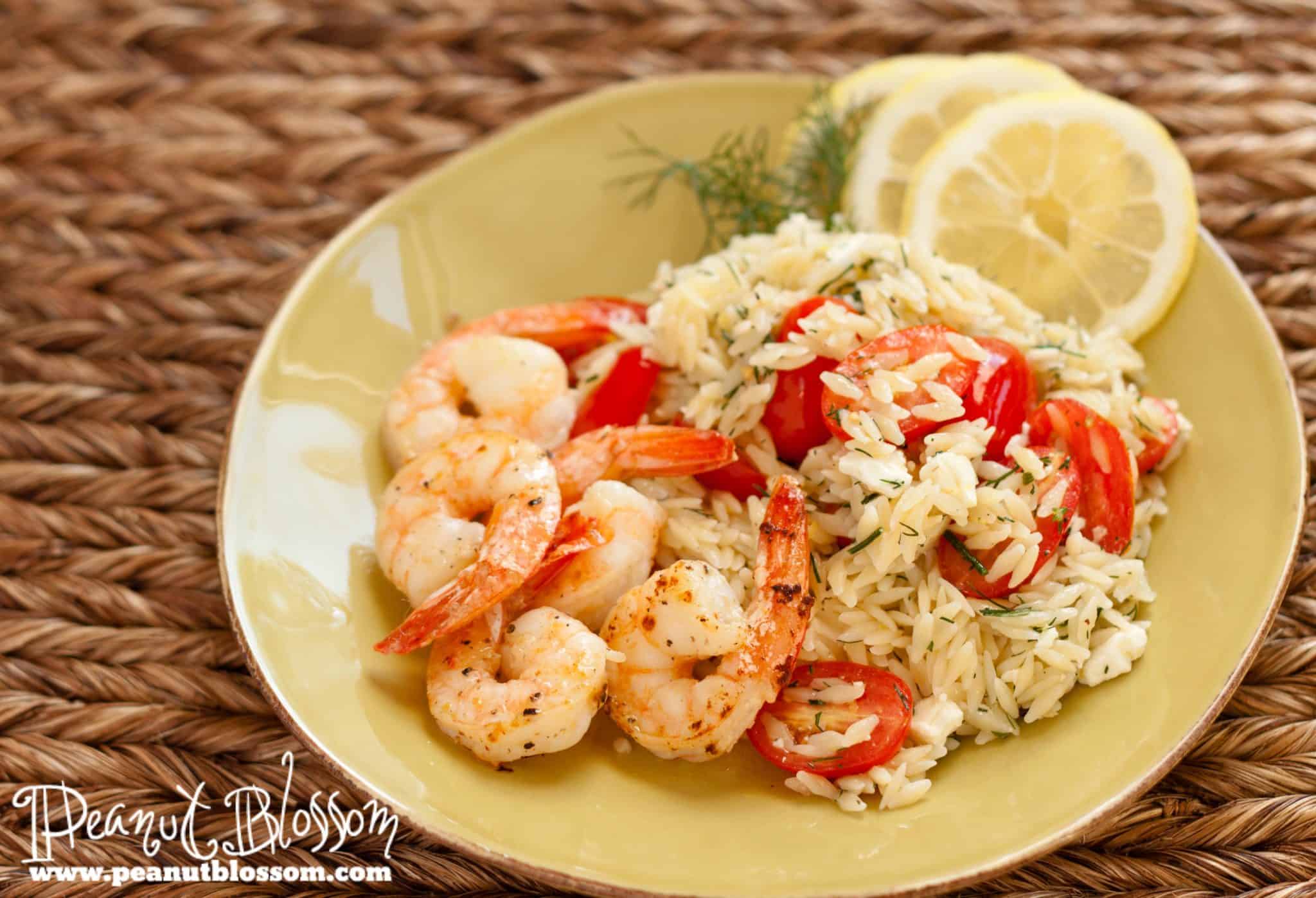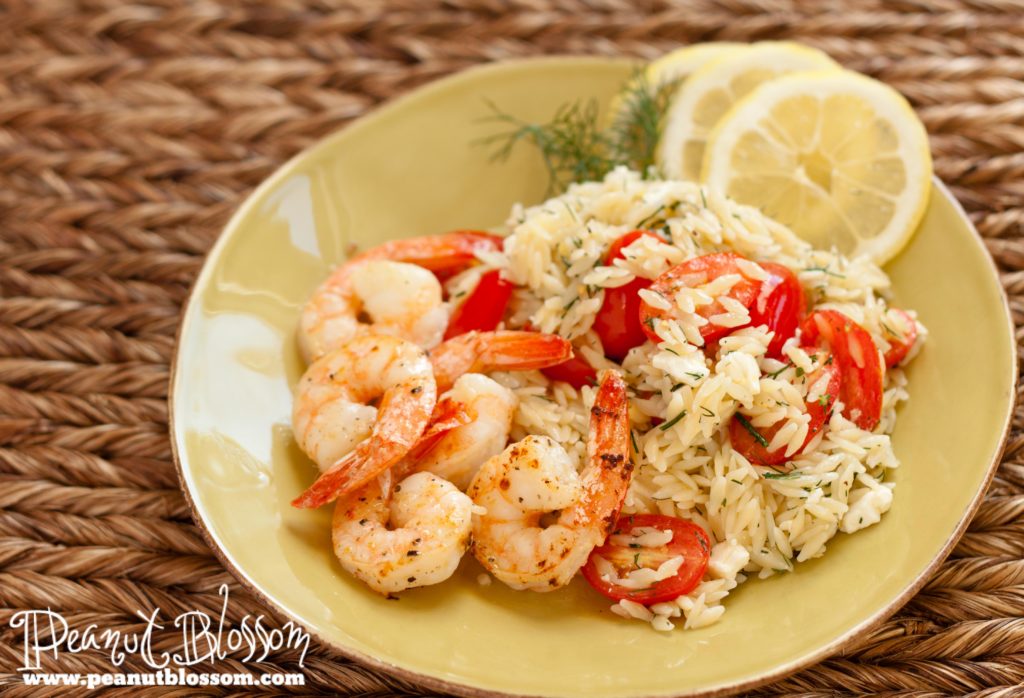 Our container garden is overflowing after just a few weeks of growing. I honestly am having trouble keeping up with the herbs I planted and am constantly on the look out for recipes to use them in. My dill is working out much better this year than last and I was super excited to toss it into one of my favorite summery side dishes.
I got this recipe from my friend Jodie a few years ago and it has been part of my luncheon rotation every summer since. With my fresh harvest of dill to use, I decided to make this part of a dinner by adding sauteed shrimp.
I'm usually such a recipe follower, but I just heated up a tbsp of olive oil, added some minced garlic, salt and pepper, and sauteed the shrimp till they were nice and pink. At the end I added a healthy squirt of fresh lemon juice. Easy and delicious! The shrimp complemented the orzo salad perfectly. Even the Peanut devoured her dinner and requested a second helping of the fancy "chicken." Ha!
___________________________________
Lemony Orzo & Tomato Salad
Ingredients:
3 tablespoons extra-virgin olive oil
2 cups cherry tomatoes, halved
½ cup chopped dill
1 teaspoon grated lemon zest
juice of ½ lemon
1 cup orzo
1 ½ cups crumbled feta (6 ounces)
Method:
Toss together oil, tomatoes, dill, zest, lemon juice, and ½ teaspoon each of salt and pepper in a large serving bowl. Let stand ten minutes.
Meanwhile, cook orzo in a pot of boiling salted water until al dente.
Drain orzo and toss with tomato mixture. Add feta and toss again.
Serve alongside sautéed shrimp or grilled chicken for a lovely summer dinner.