This super easy lemon orzo and fresh tomato pasta salad comes together in just minutes and is the perfect summery side dish for grilled chicken or roasted shrimp.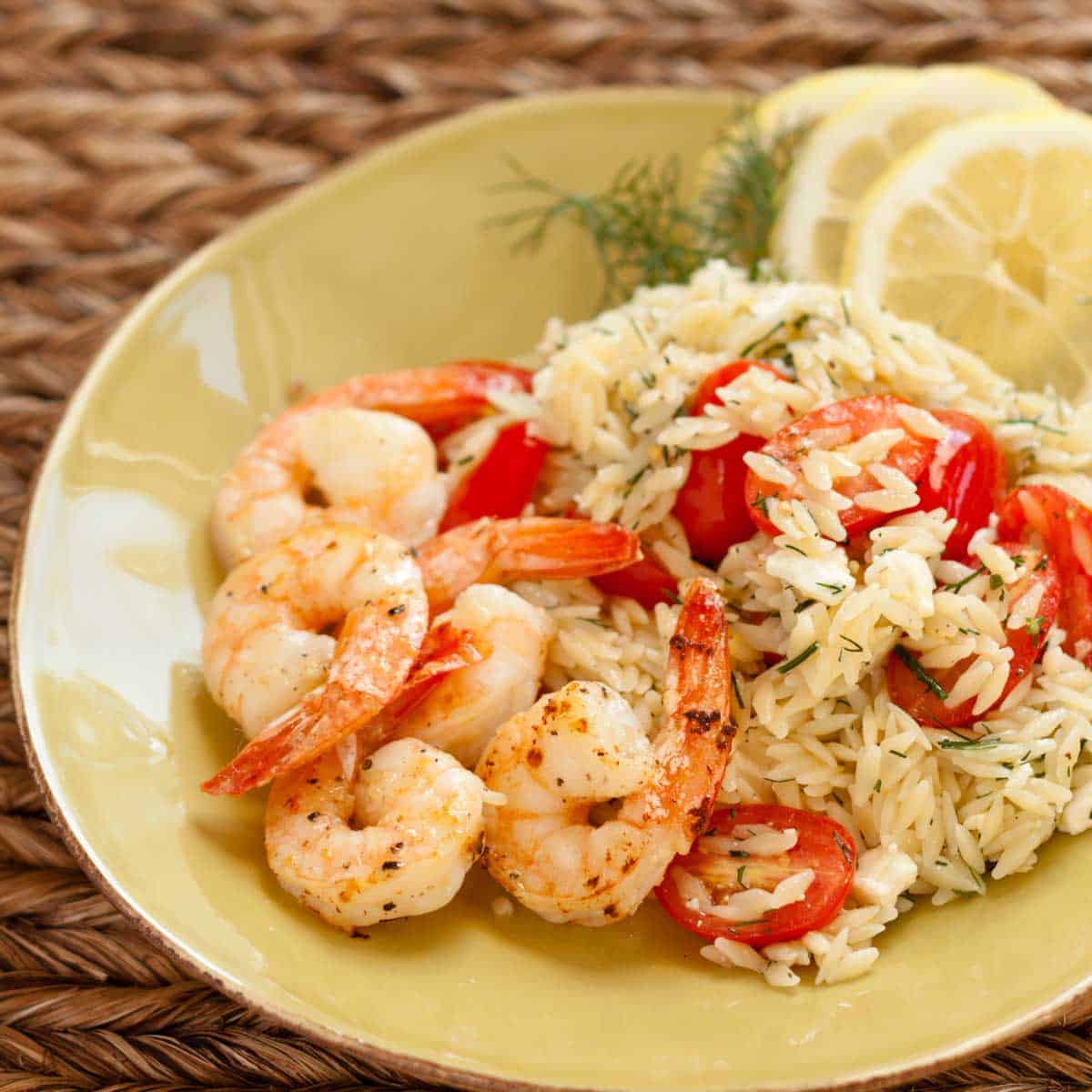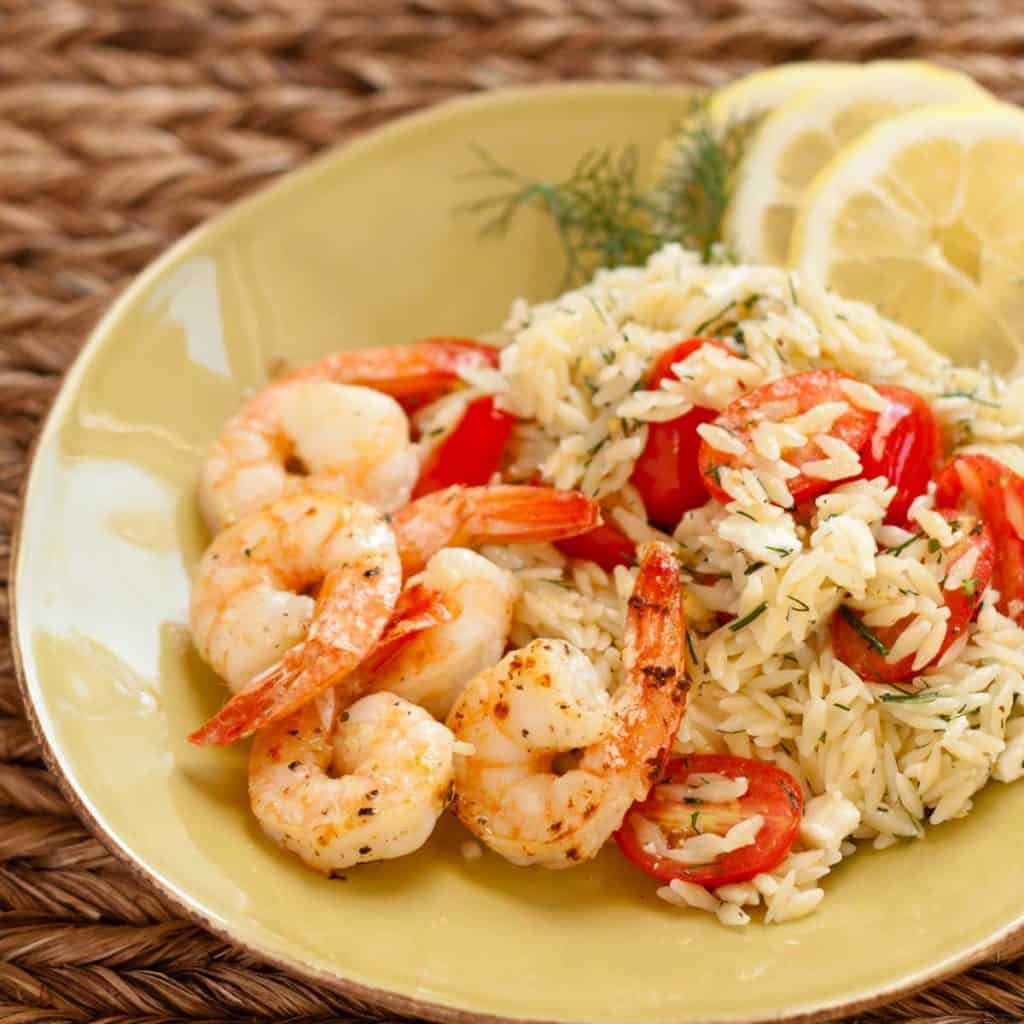 Our container garden is overflowing after just a few weeks of growing. I honestly am having trouble keeping up with the herbs I planted and am constantly on the look out for recipes to use them in. My dill is working out much better this year than last and I was super excited to toss it into one of my favorite summery side dishes.
I got this recipe from my friend Jodie a few years ago and it has been part of my luncheon rotation every summer since. With my fresh harvest of dill to use, I decided to make this part of a dinner by adding roasted shrimp.
You could add my favorite roasted shrimp recipe here but this lemon garlic shrimp with roasted veggies would also be delicious with this pasta salad side dish.
The shrimp complement the orzo salad perfectly. Even the Peanut devoured her dinner and requested a second helping of the fancy "chicken." Ha!
If you're kids just aren't into shrimp, you could easily substitute this fantastic chicken tenderloin air fryer recipe.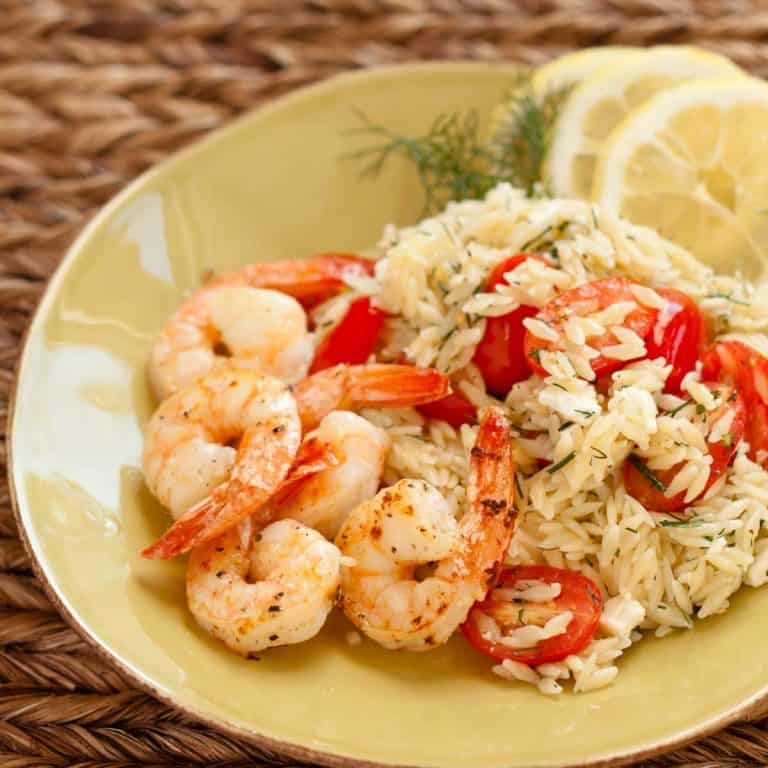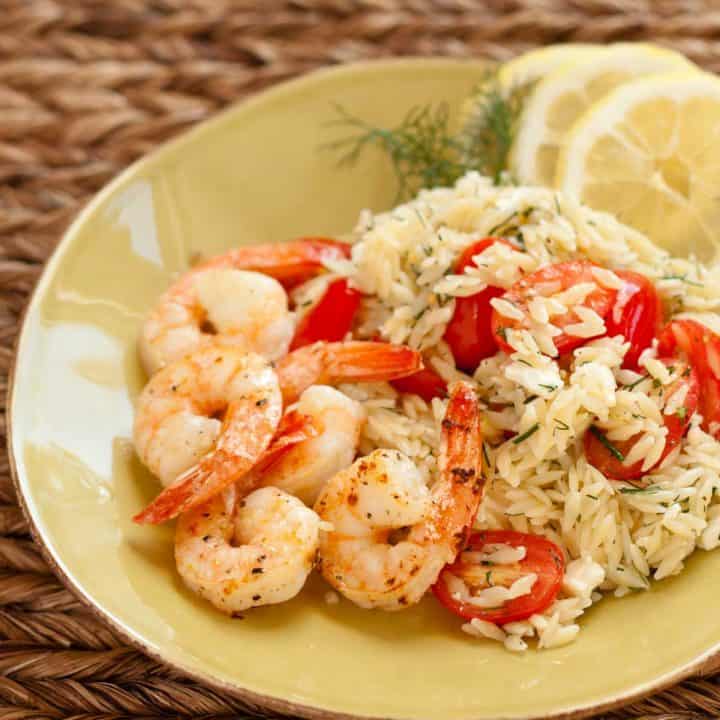 Lemony Orzo & Tomato Salad
This simple pasta salad made with fresh tomatoes and feta is bright and zesty from the fresh squeezed lemon juice. Serve it warm or chilled with shrimp or chicken.
Ingredients
2 cups cherry tomatoes, halved
3 tbsp olive oil
½ cup fresh dill, chopped
1 tsp lemon zest
Juice from ½ lemon
1 cup orzo pasta
1 ½ cups (6 oz) crumbled feta
Instructions
Toss together the tomatoes, olive oil, dill, lemon zest, lemon juice, and ½ teaspoon each of salt and pepper in a large serving bowl. Let the mixture stand ten minutes while you prepare the orzo.
Bring a pot of salted water to boil and cook the orzo according to the instructions on the package.
Drain the orzo and toss with the prepared tomato mixture. Add the crumbled feta and gently toss again.
Can be served warm or chilled.
Notes
Serving Idea:
This dish pairs well with sautéed or roasted shrimp or grilled chicken for a lovely summer dinner.
The salad can be made ahead up to 24 hours in advance of serving and stored in the fridge.