This fresh homemade cilantro lime ranch dressing recipe has roasted tomatillos, fresh cilantro, and a chopped jalapeño for added kick. It is absolutely delicious on top of a summery salad but is so good you'll be hunting for anything in your fridge that can be dunked!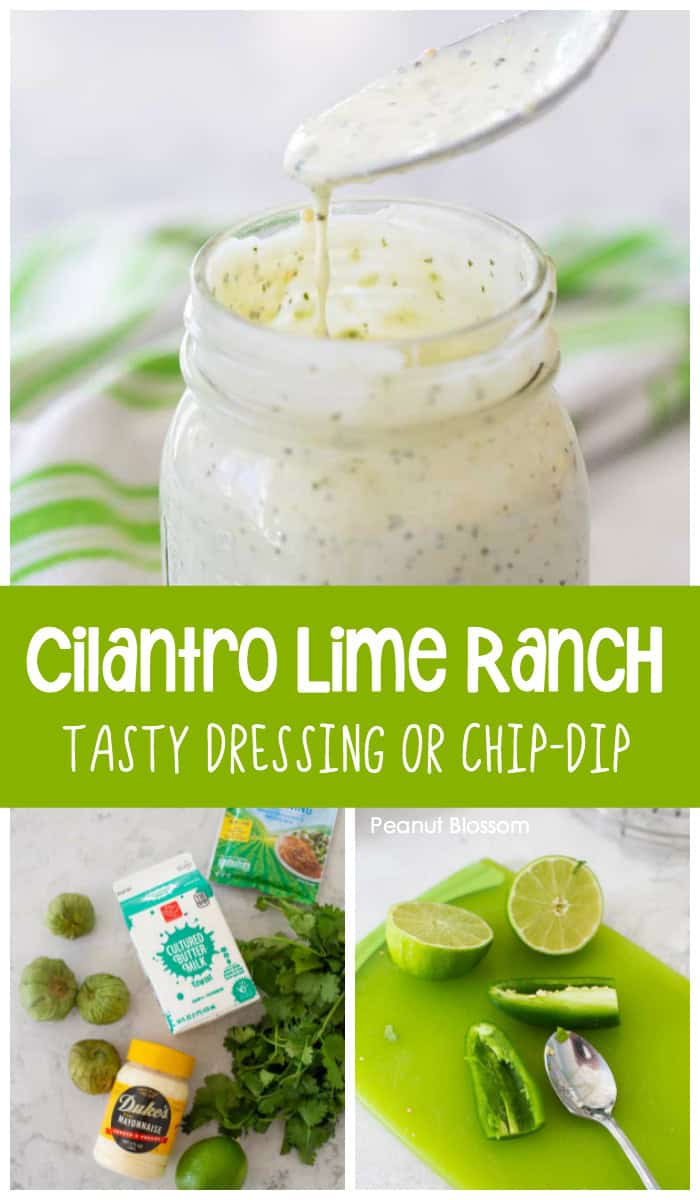 Is your family addicted to ranch dressing like mine is? It's been one of the long-standing Mom Rules that a picky eater will likely be braver about trying something new if they can dip it in ranch.
That pro trick definitely got my kids to enjoy raw carrots and simple salads. Sometimes I like to mix things up a little bit and push that standard favorite into new territory.
I am personally obsessed with fresh cilantro. We love making homemade salsa loaded with it because there is just something to be said for adding fresh herbs to your food. Even if you mix them with jarred staples, the fresh herbs make the whole recipe taste better.
This cilantro lime ranch dressing has added zip because it includes a fresh jalapeño pepper and roasted tomatillos.
Don't let that second ingredient scare you off. It honestly adds only 15 minutes of time and is all the difference between a processed-tasting bottled jar of dressing and a fresh-tasting dressing your whole family will be rushing to dunk their veggies in.
How to make the freshest-tasting cilantro lime ranch dressing you've ever had: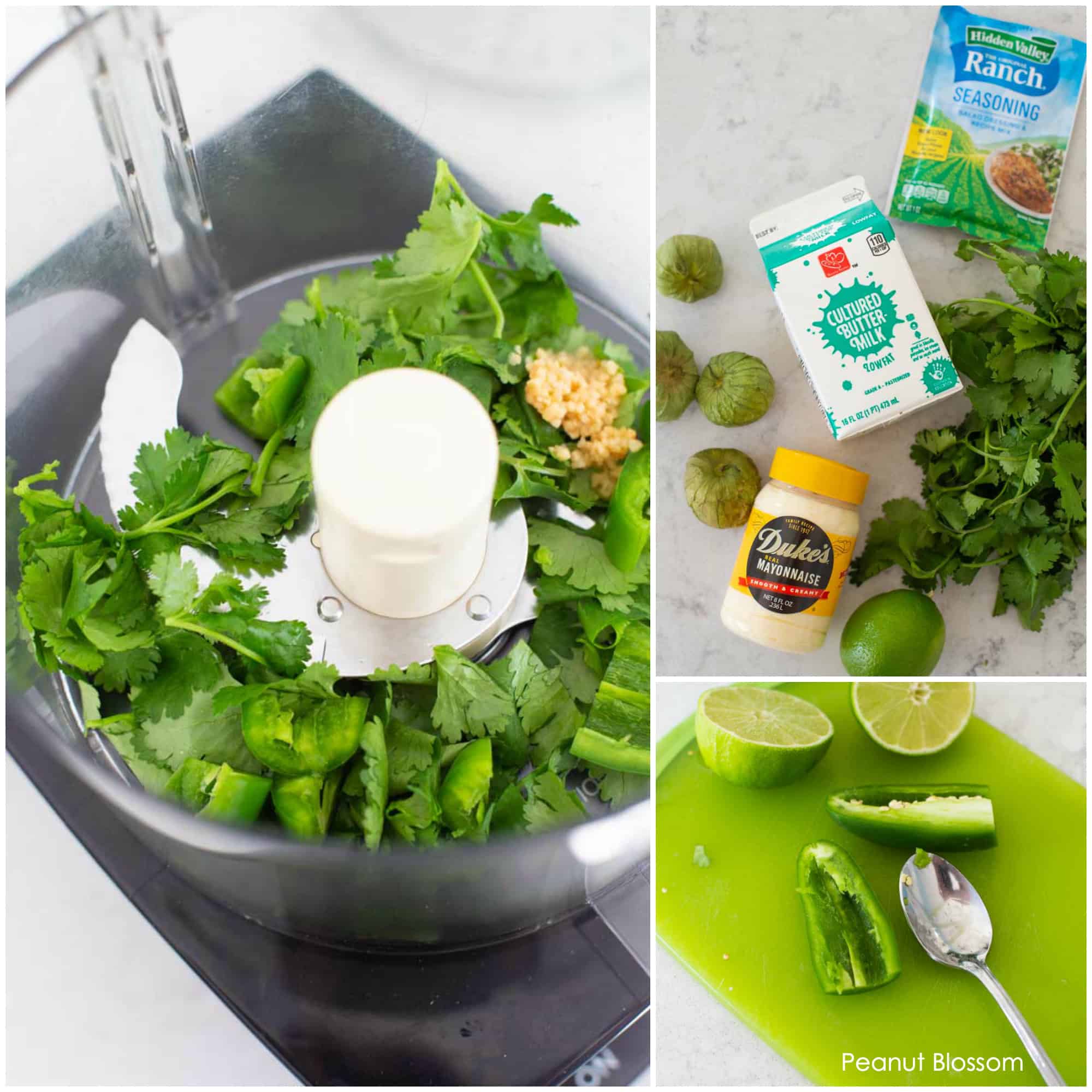 Step 1: Use real, fresh produce to add brightness to the dressing
Fresh cilantro: For this recipe, you'll want to wash and dry a bunch of fresh cilantro. Remove the stems and add the leaves to the bowl of a food processor.
Fresh jalapeño pepper: Assuming you don't want your ranch dressing too spicy, you'll want to remove the ribs and seeds of the jalapeño before adding it to the food processor. Simply use a paring knife to slice off the top of the pepper. Then, slice the pepper in half length-wise. Use a teaspoon to scoop out the inside ribs and seeds, that's where all the intense heat is on the pepper. The green flesh is a little spicy but has far less kick.
Half-and-half trick: If you like it a little spicy, go ahead and leave the ribs and seeds inside ONE of the halves of the pepper.
Fresh limes: You'll be juicing an entire lime for this recipe but if you like things really lime-y, you could also zest the skin of it and add that to the food processor, too.
Fresh green tomatillos: Have you ever cooked with a tomatillo before? These tiny green tomatoes come in a papery coating. You simply peel off the outside and discard it. Give them a quick rinse and chop them. Roast them with a touch of olive oil and salt and pepper to soften the flesh and make them a little sweeter. The food processor will do the rest of the work.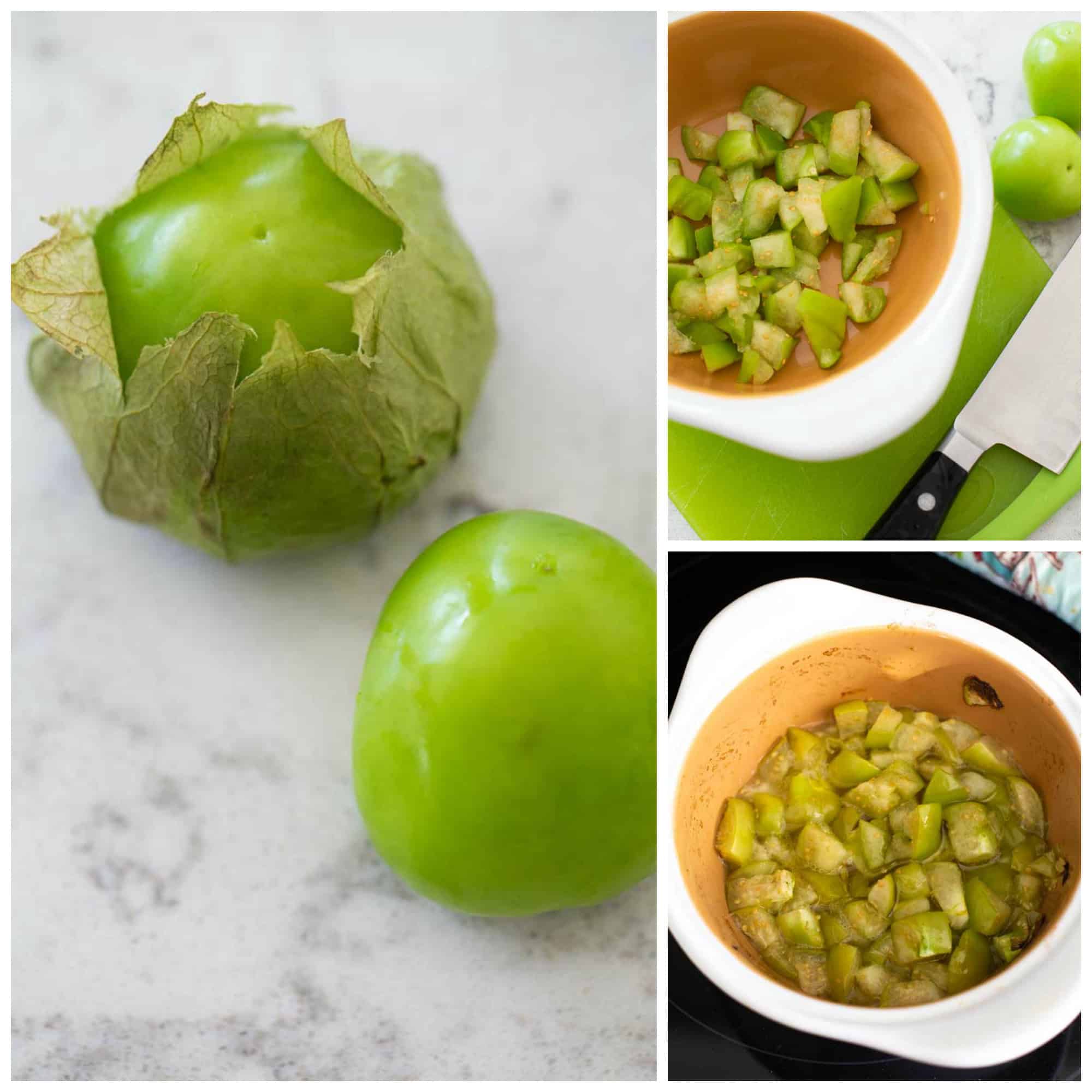 Step 2: Use easy shortcuts to finish the dressing
The base of the cilantro lime ranch dressing is made from a packet of Hidden Valley Ranch seasoning for ease. I love the taste of buttermilk ranch, so rather than following the package instructions I prefer to mix the dressing with mayonnaise and buttermilk instead of milk.
Buttermilk substitution: If you don't have buttermilk handy, you could always substitute with 1 cup of milk that has 1 tablespoon of lemon juice stirred in. Let it sit for 5 minutes and you can use that as a substitute for the buttermilk.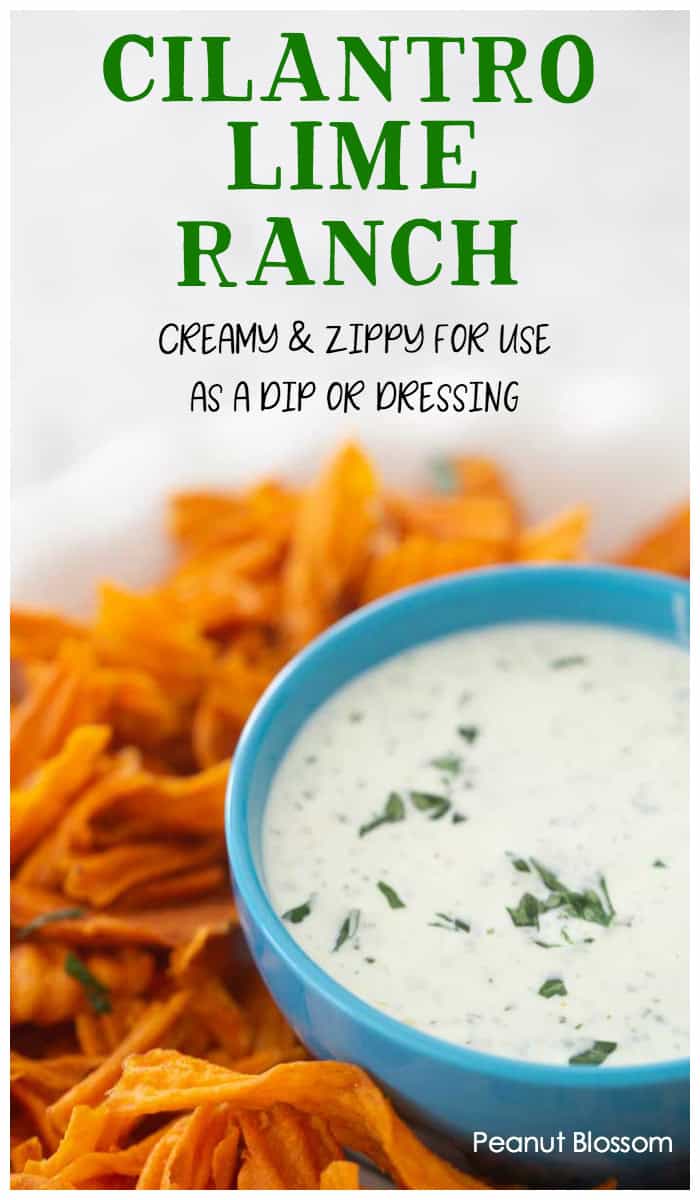 How to use the cilantro lime ranch dressing as a dip or a sauce for your entree:
I store the dressing in a mason jar in my fridge and it will keep for 5 days. In that time, you can use it to drizzle over your salads but we also love using it for:
A unique taco topping, especially for our favorite Instant Pot tacos
A chip dip for sweet potato chips, perfect for a unique appetizer for your next party
A zesty sauce over grilled fish
A veggie dip for your veggie board at a party
A dunking sauce for grilled chicken kabobs