Easy homemade salsa is a great first recipe for kids in the kitchen, especially for little taco lovers. Check out these five salsa variations that are a hit with picky eaters.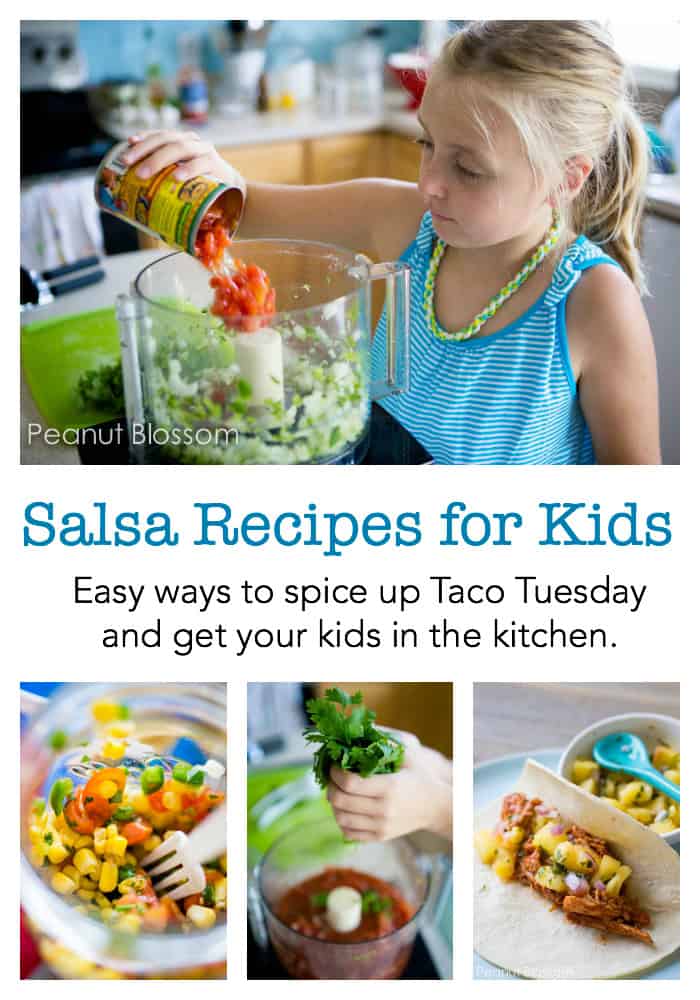 If you asked my kids what they want for dinner, every single day the answer would be "TACOS!" Tuesday or not, they just can't get enough of their favorite Mexican food.
They started their taco passions as most kids do, with just simple meat and cheese tacos. But gradually they came around and developed a love for salsa, especially my homemade restaurant style salsa recipe.
The Peanut loves to help make salsa because she can press all the buttons on the food processor. It's the simple joys in life, right?
Our homemade salsa is fairly mild but can easily be jazzed up to be as spicy as you like it. Once I convinced the kids just how delicious the classic version is, I started moving on to simple variations to introduce new flavors to their tacos. If they want to eat tacos as often as they request them, *I* needed to have more variety in our line-up!
While I was hunting for some fresh taco and salsa ideas, I stumbled across Laura Fuentes' upcoming book: The Taco Tuesday Cookbook. 52 tasty taco recipes to make every week the best ever. What?!? I immediately hit pre-order on a copy for our family.
Are you familiar with Laura from Momables? She is one of the classiest and most gracious bloggers I've had the pleasure of meeting online. Laura heard about my book, The Ultimate Kids' Cookbook, and gave me an amazing review. (You can see what she had to say about it over here.)
It turns out that her Taco Tuesday cookbook is being released in the same month as my cookbook for kids. We share a book birthday month! How fun is that?
Laura sent me a review copy of her book for me to get a sneak peek and it is just amazing as I knew it would be: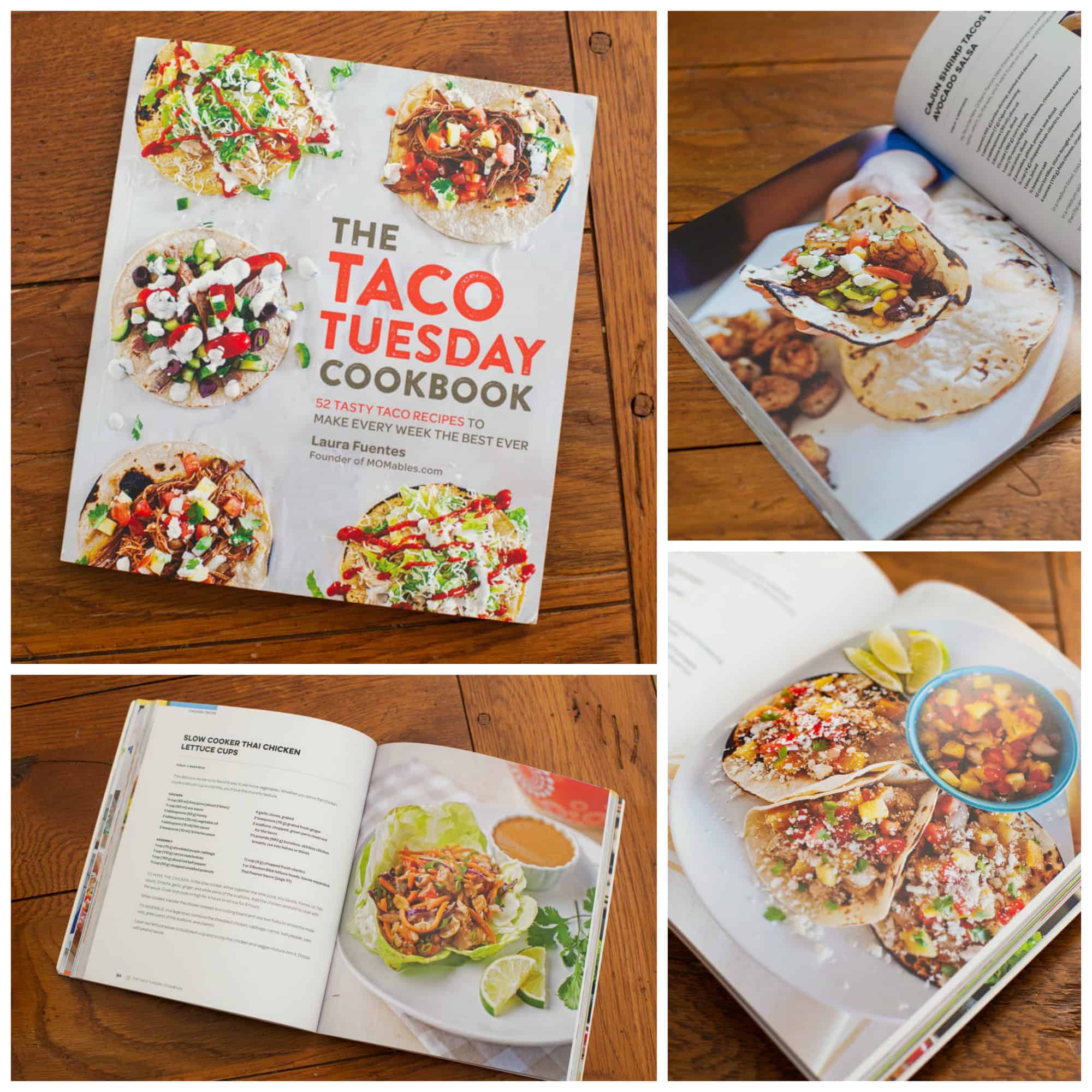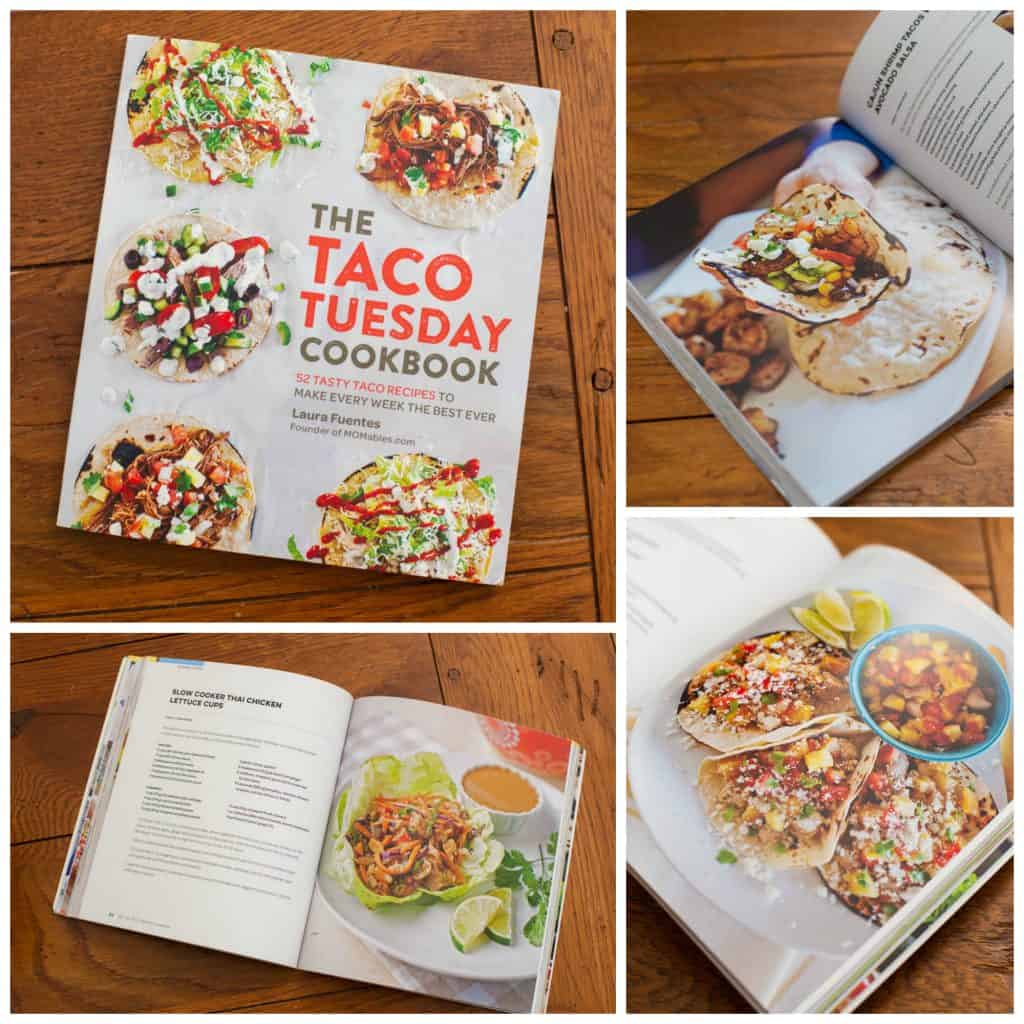 In addition to taco recipes that cover every protein (or vegetarian combo) you can imagine, she includes an entire section for breakfast tacos, simple salsa recipes and sauces, and even a couple beverages that pair well with your fiesta.
We've already tried the slow cooker Thai chicken tacos in lettuce cups with a peanut dipping sauce. (I LOVED them, the kids were a little suspicious of the lettuce at first but I think this will grow on them in time.)
I've also got the cajun shrimp tacos and the pineapple chicken tacos earmarked for dinner in the very near future.
I absolutely love the wide variety of taco ideas in Taco Tuesday and I appreciate that everything is made from fresh ingredients. The recipes aren't too long and many could be made in the slow cooker or on a busy school night.
In the meantime, if you're looking to spice up your family's Taco Tuesday, the easiest way to do that is to try a new salsa variation. Here are some of our favorites to get you started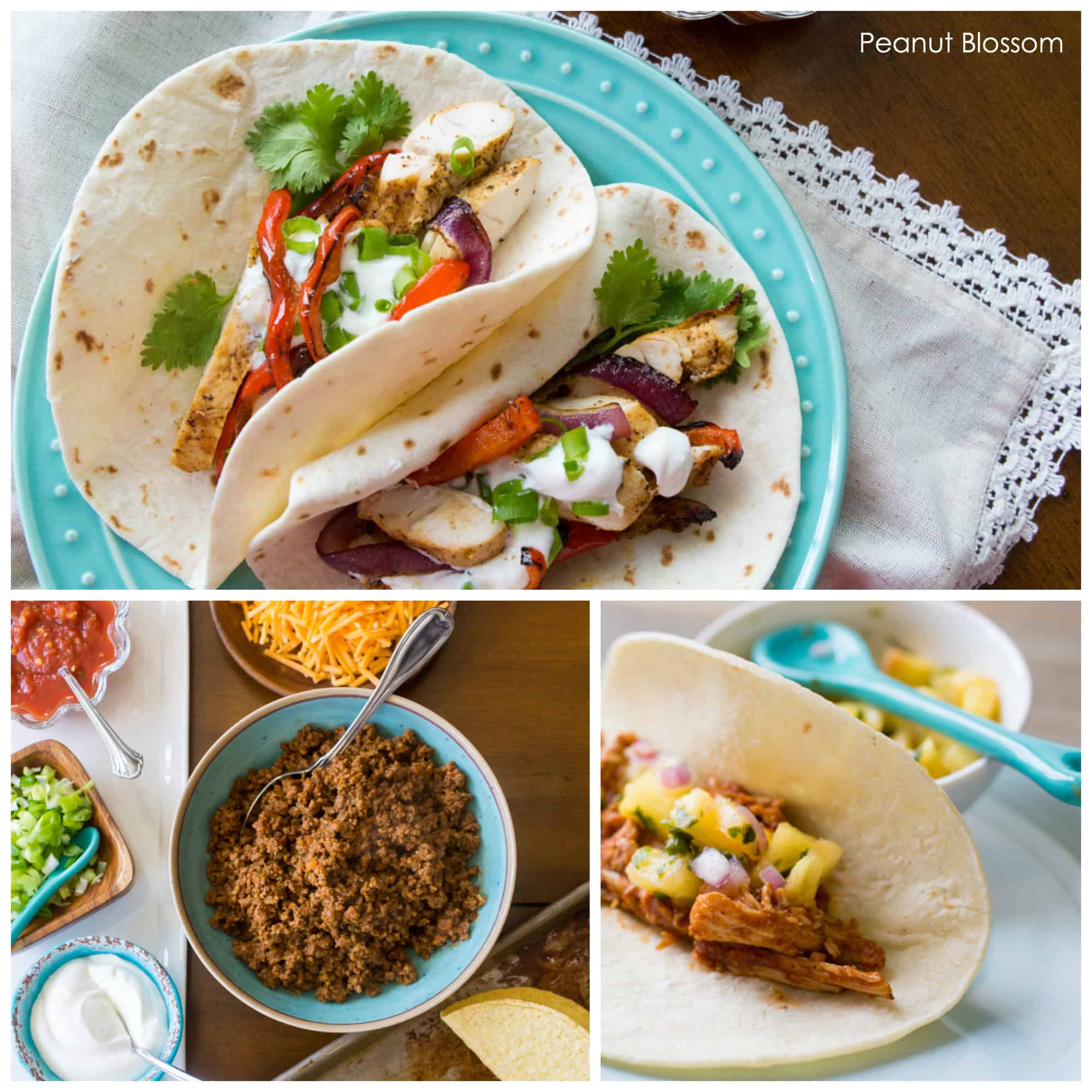 1. Pineapple Salsa
This is one of my personal favorites. The recipe for the salsa is fantastic on it's own but tastes amazing on chicken tacos, grilled fish, or paired with spicy shrimp.
2. Corn Salsa
I love pico de gallo for it's fresh chunky veggies. This corn salsa recipe is similar but has the lovely addition to sweet corn for extra texture. It's a great way to encourage kids to try something new with a familiar loved veggie that takes over predominately in the mix.
3. Restaurant Style Salsa
Always a classic, you can make this restaurant style salsa as mild or as spicy as you like and the texture is nice and smooth for kids who can't stand the chunky salsa variations.
4. Sweet and Spicy Peach Salsa
If pineapple isn't your thing, this sweet and spicy peach salsa is amazing with chicken, pork, or fish tacos. I love to eat it straight-up with chips, too.
5. Mojito Style Salsa
No worries, there's no alcohol in this mojito style salsa recipe. It's great for kids who love that lime taste. We serve it over fresh grilled fish (in a taco or not) and my kids love to dip salty chips into that tangy sauce.