Easy pineapple salsa is the perfect topping for a chicken taco or grilled fish or chicken. With only 4 ingredients, it is an easy way to use up fresh pineapple from the fridge for a delicious condiment for a healthy dinner.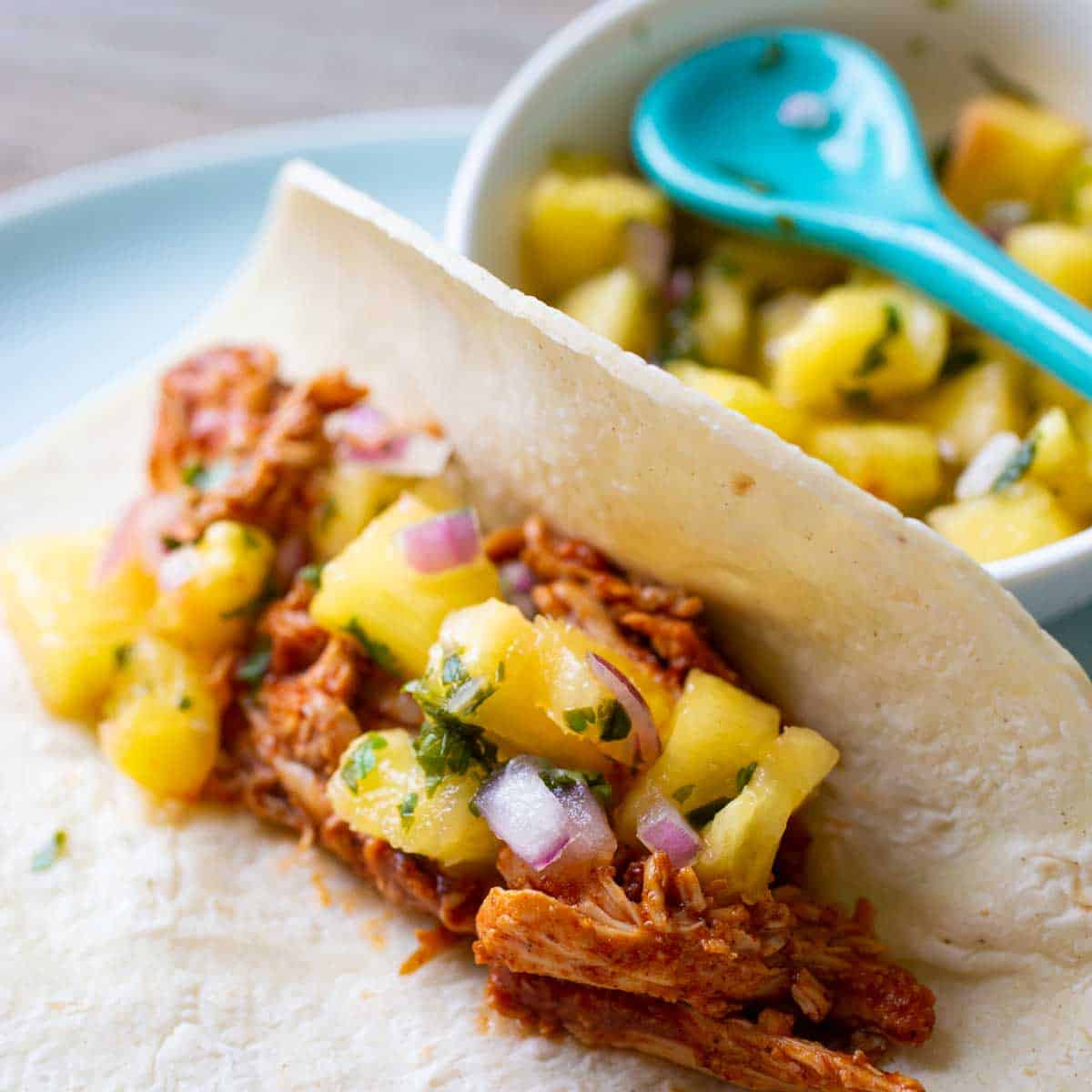 Tacos are the most frequently requested dinner in our house. My kids could eat them several times a week if I allowed it.
I'm always looking for ways to mix things up on Taco Tuesday to keep things interesting for me.
While my kids could eat chicken tacos with our classic restaurant style salsa every week, I prefer to switch things around and throw in something new like this fresh pineapple salsa as a topping for chicken or grilled fish.
Ingredients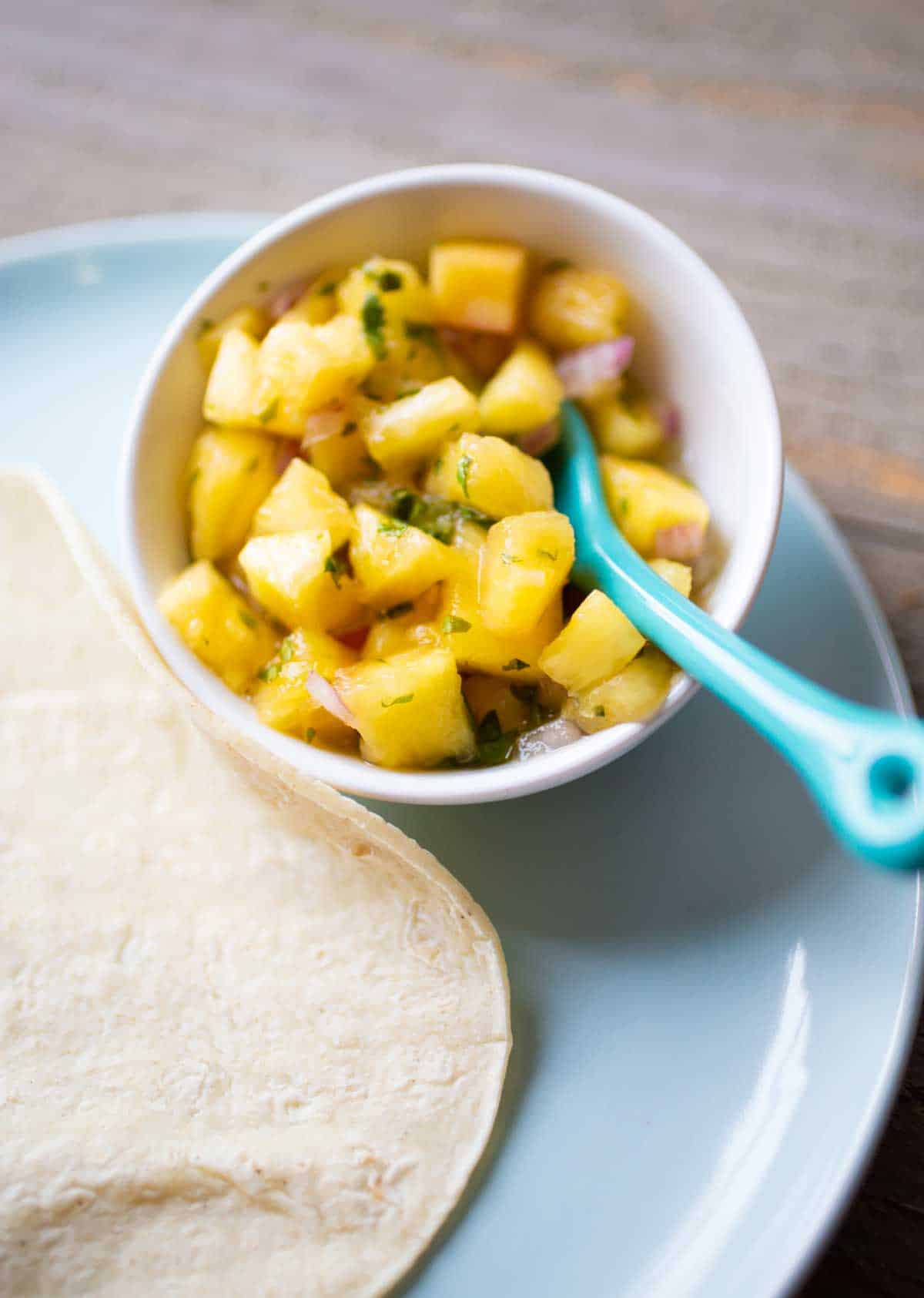 I love the super short list of ingredients for this recipe. Even better, if I've recently made roasted pineapple and peppers, I can chop up any leftovers to stir into this salsa for extra flavor.
All you need to make it is:
Fresh Pineapple: In a pinch, you could use canned pineapple tidbits, but fresh is way better here.
Red Onion
Cilantro
Fresh Limes
Simple chop the ingredients and mix them together in a small mixing bowl.
Let them chill in the fridge for 30 minutes to let the flavors mingle before topping your favorite dish.
How to Use Pineapple Salsa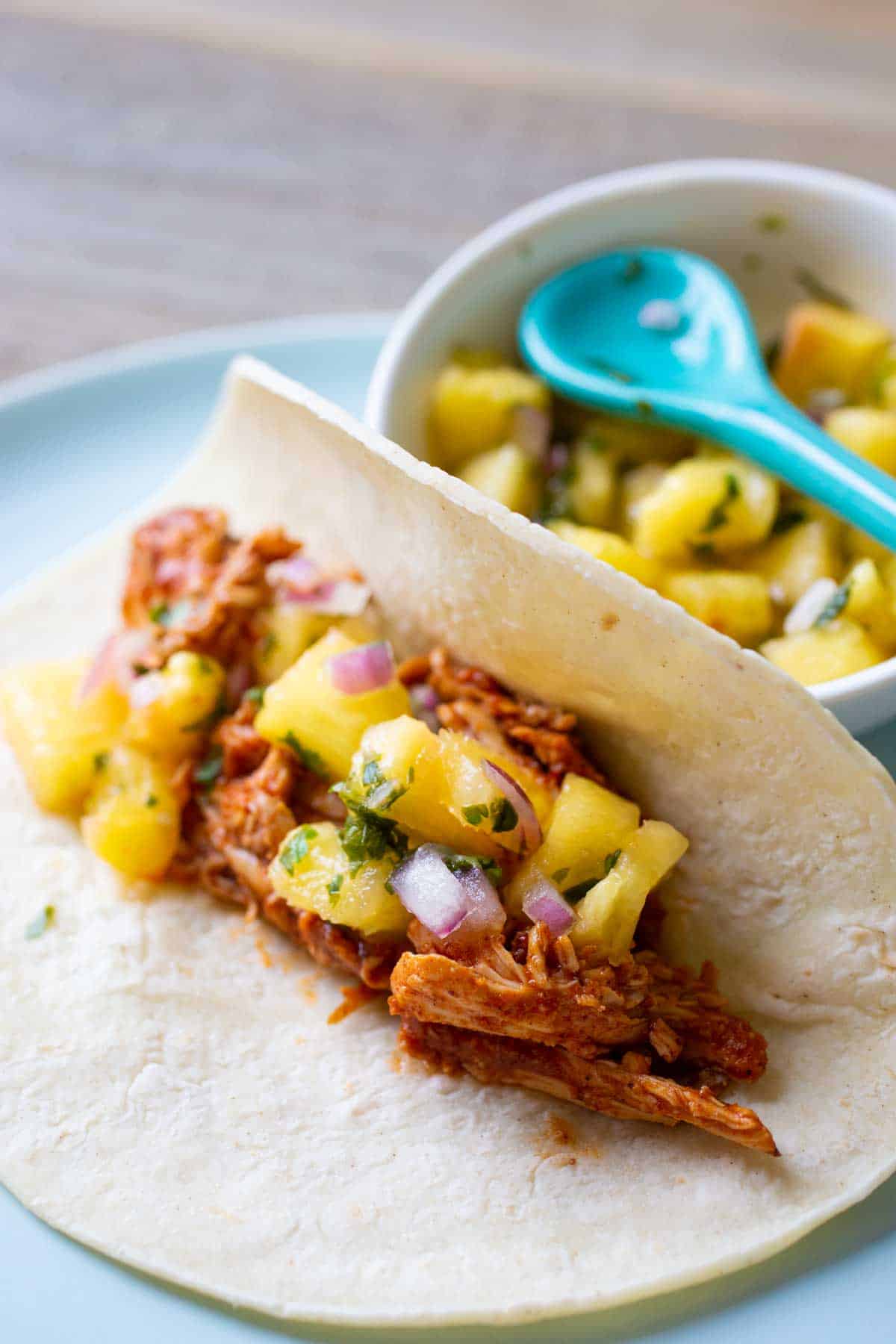 This recipe pairs perfectly with shredded chicken tacos.
I love my easy Instant Pot taco recipe for a base but this savory Crockpot chicken tacos recipe pairs perfectly with this salsa recipe.
But you don't need to stop at just tacos. You could use this pineapple salsa as a topping for grilled fish like my seasoned grilled tilapia. It would taste amazing with the bacon in the Savannah red rice I like to pair it with.
In the mood for shrimp? My 5-minute spicy shrimp with pineapple salsa on a small corn tortilla would make a fun shrimp taco.
Or you could bake my Mexican rice casserole and just add spoonfuls of pineapple salsa on top of each serving as a fruity side dish.