This pineapple marshmallow salad is also known as ambrosia salad. This popular holiday side dish is made with fluffy Cool Whip and no mayo. Our family loves the shredded coconut but for picky eaters, you can leave that out.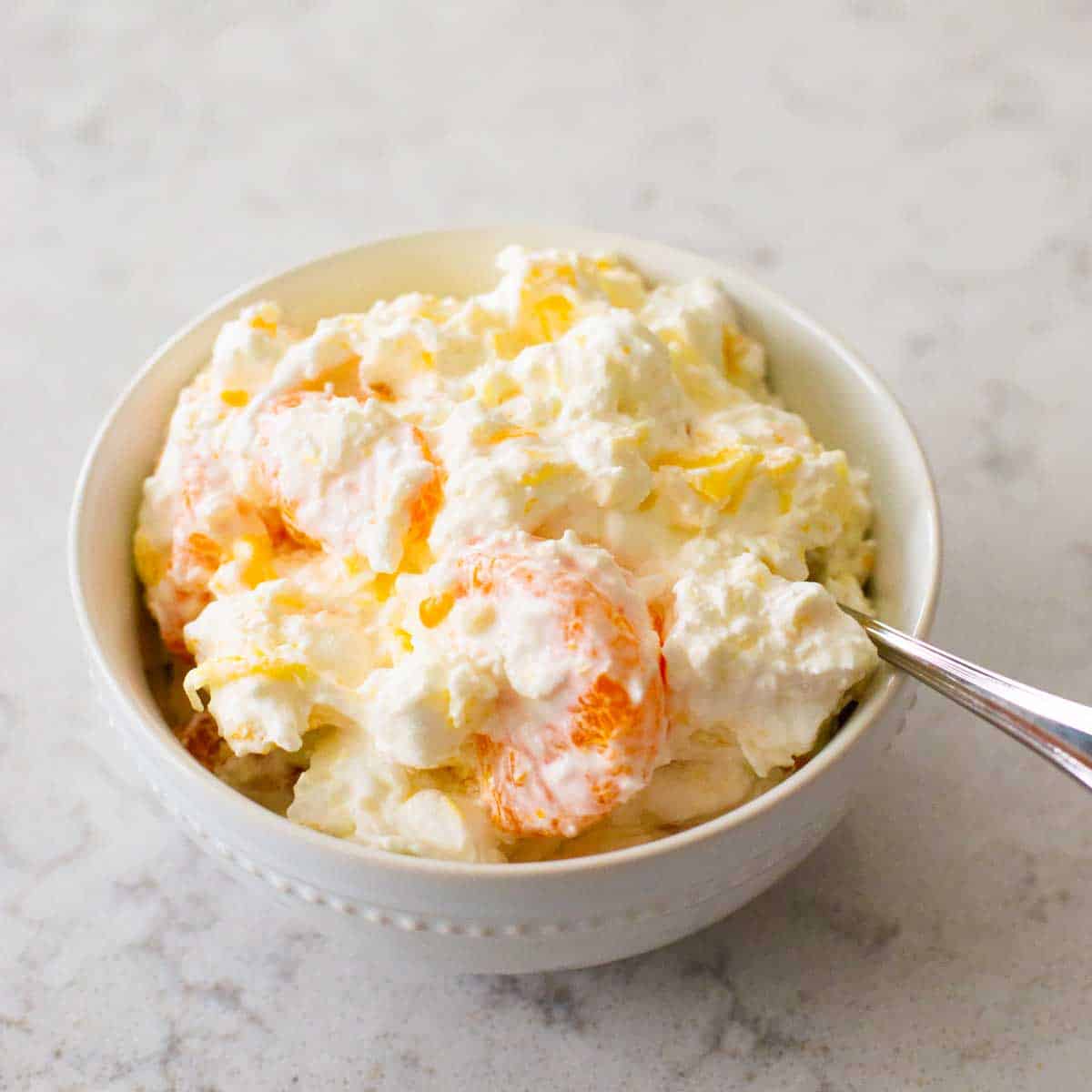 When you're planning a big holiday dinner for Thanksgiving or Christmas, one of the easiest side dishes to add to the menu to help fill out your buffet table is a sweet "salad."
This pineapple marshmallow salad recipe, otherwise known as pineapple ambrosia salad, is made with canned mandarin oranges, canned pineapple, coconut, mini marshmallows, and Cool Whip.
There's no mayonnaise hiding in the sauce and a dollop of this refreshing treat tastes simply wonderful as part of your festive meal.
Keep the ingredients on hand and you can have the entire recipe assembled in under five minutes and ready to serve to your guests.
Jump to:
Ingredients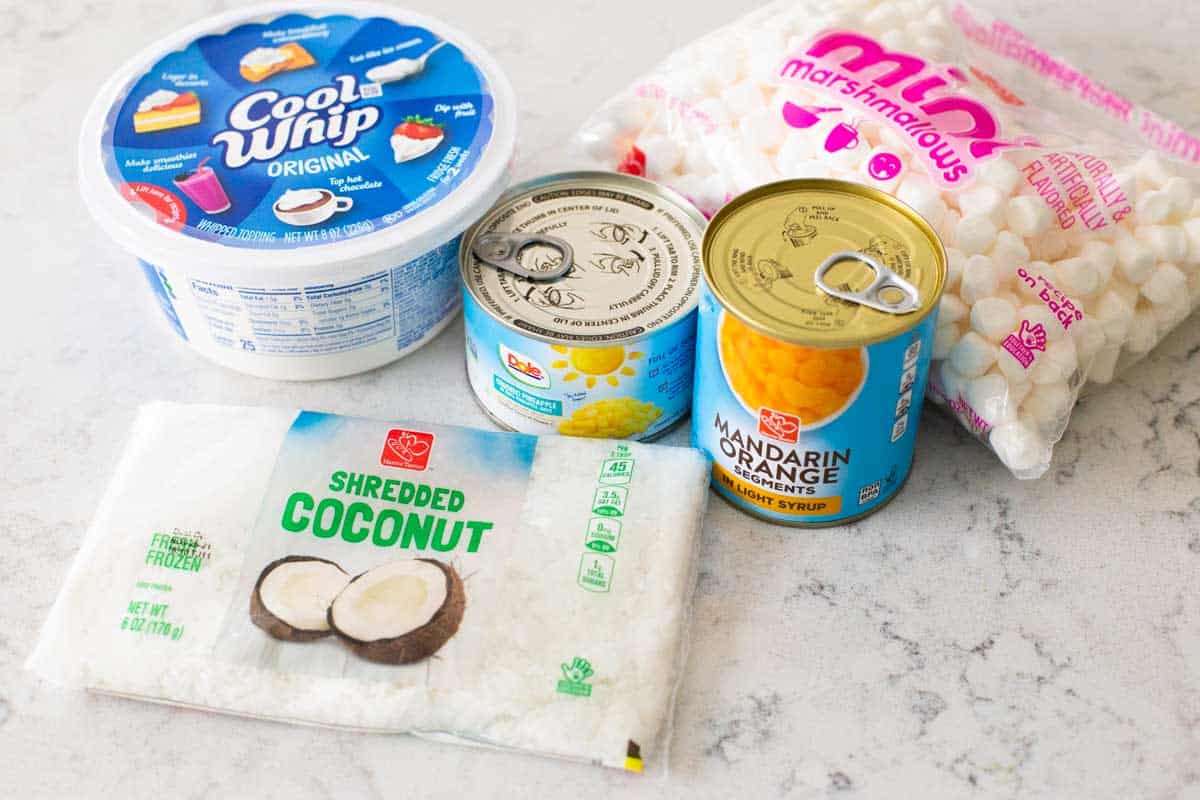 I love how easy it is to keep these ingredients on hand in my pantry so I can add this simple side dish to my party menu in just a pinch.
All you need is:
Canned Pineapple: I prefer using pineapple tidbits but crushed pineapple would work, too. Pineapple chunks would be too large.
Canned Mandarin Orange Segments
Shredded Coconut: Did you know this can be found in either the frozen section or in the pantry baking section of your grocery store? If you end up with the frozen kind, be sure to let it thaw before using or it will be difficult to stir in.
Mini Marshmallows: You could chop regular sized marshmallows but that can be a sticky hassle. Use the mini marshmallow size to keep this easy.
Cool Whip: I prefer the original kind but Cool Whip Light or sugar-free would work alright if you need.
Mix it Together
Preparing this pineapple marshmallow salad couldn't be easier.
Simply open the cans of fruit and drain as much liquid off as you can.
Add the fruit, marshmallows, and coconut to a large mixing bowl.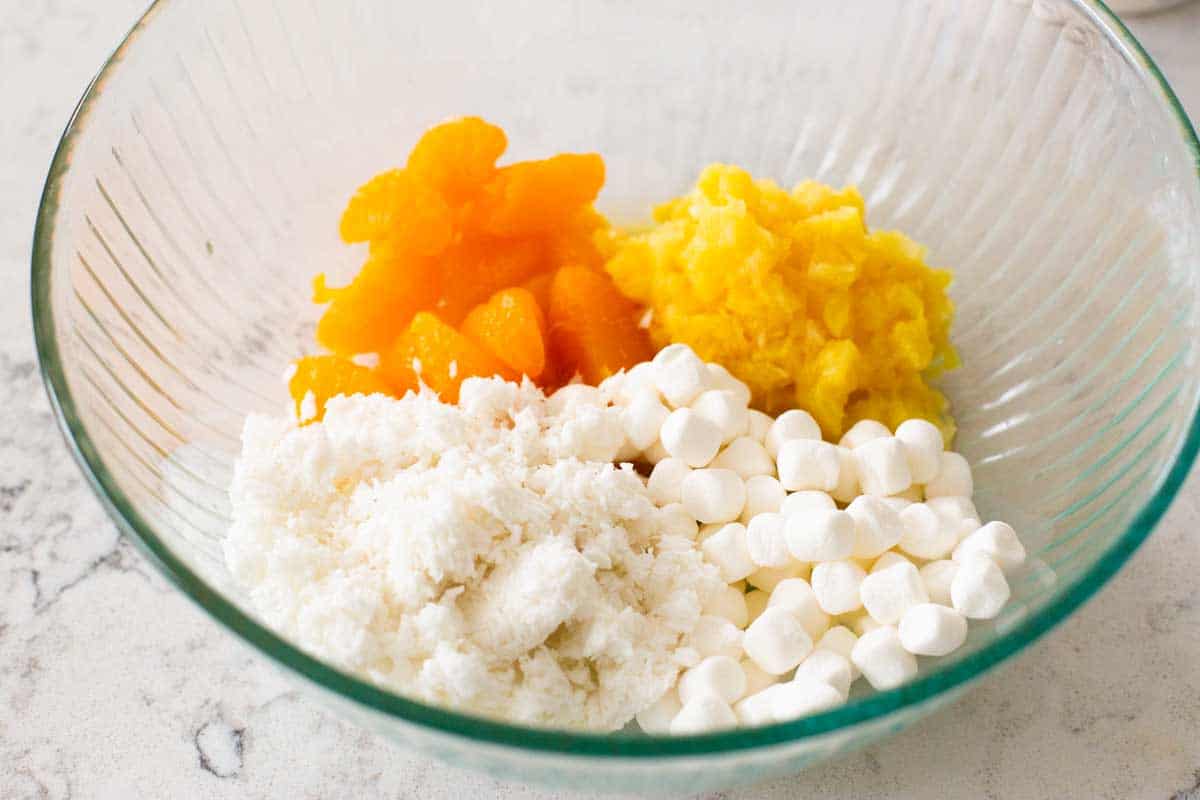 Gently stir them together until evenly combined. Doing this step first will help prevent over stirring the Cool Whip.
Fold In the Cool Whip
Add the Cool Whip to the mixing bowl and gently fold it into the ingredients.
You don't want to over mix or over stir the recipe at this stage or the Cool Whip will break apart and become watery.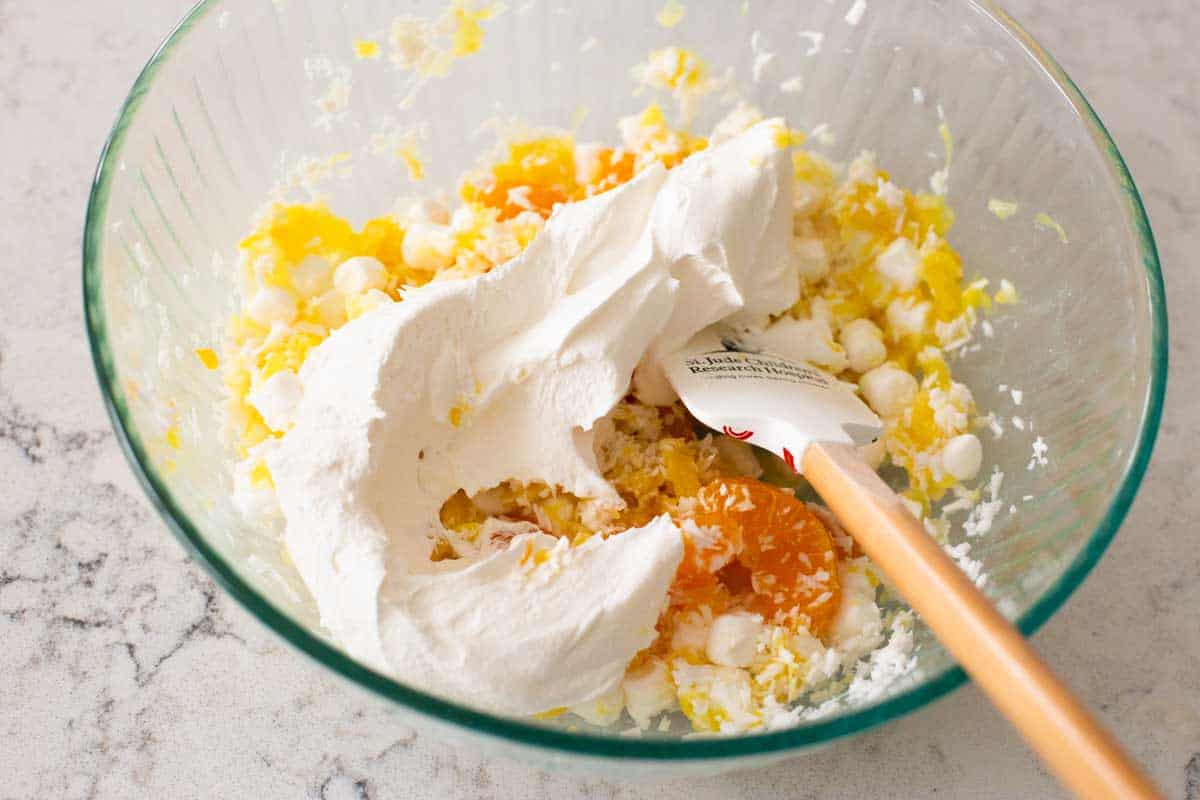 Serving Suggestions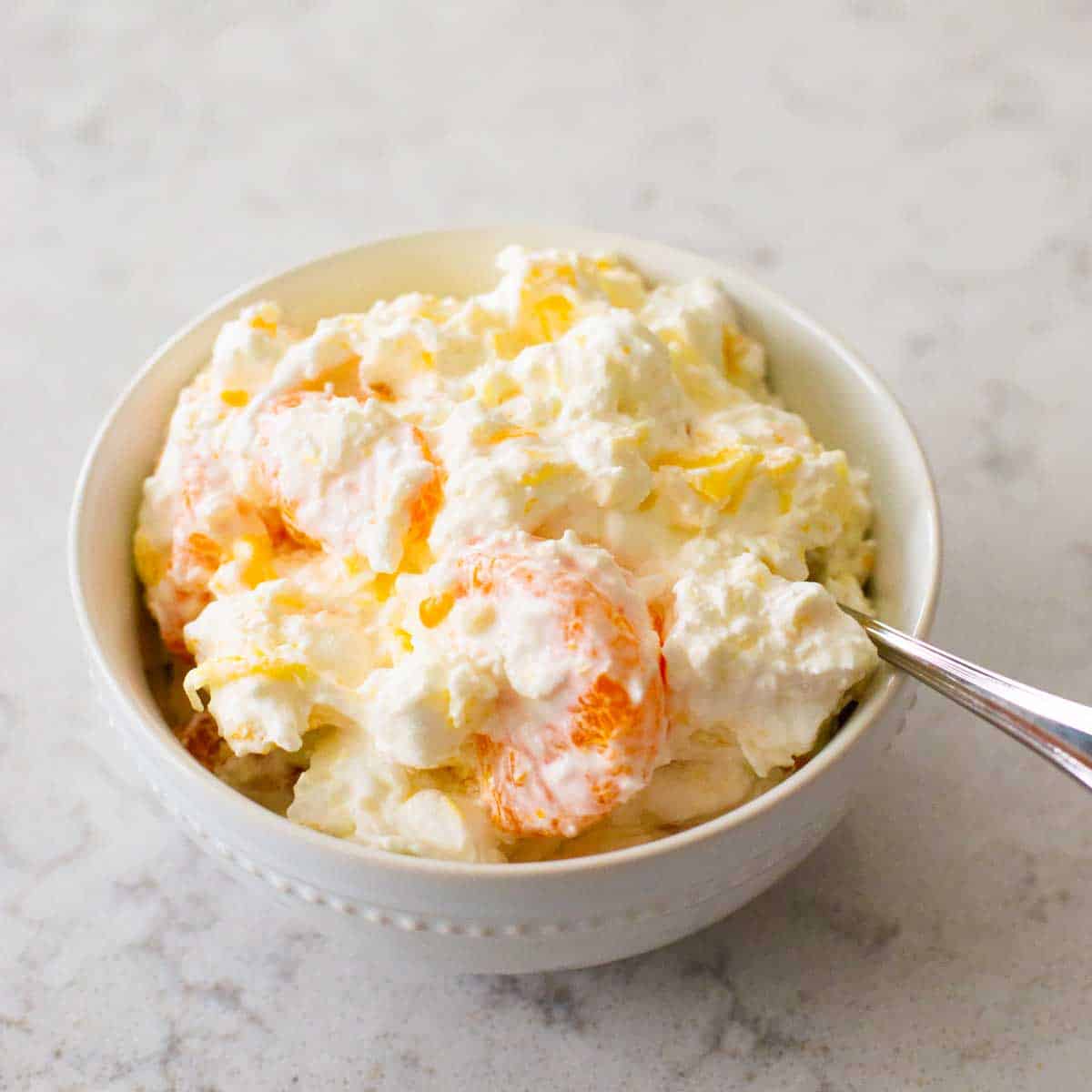 Transfer the mixture to a pretty bowl for serving or add portions to individual bowls for setting at the buffet table.
Make Ahead Tips
You can serve the ambrosia salad immediately, or you can cover it and store in the fridge for a few hours before serving.
I don't recommend mixing the ingredients together the day before or the juices from the fruit could affect the texture of the Cool Whip.
More Sweet Salad Side Dishes
These easy "salad" recipes are such a fun addition to a holiday menu. Try my favorite strawberry jello pretzel salad or this authentic Minnesota Snicker Salad or vintage pistachio fluff.