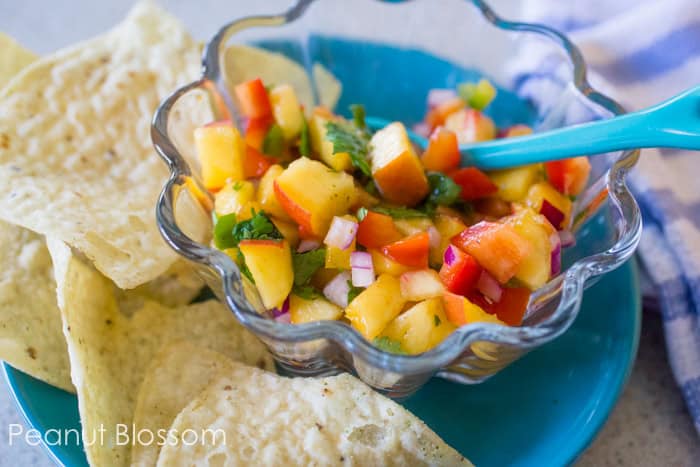 This is our third summer living in the south and I have made it my personal mission to adopt peaches as our family's favorite summer fruit. I have used them for jam, scones, sauces, and salads, but one of my very favorite discoveries is peach salsa.
I was so excited when my favorite local grocery store, Harris Teeter, asked me to share a summertime post with you about their efforts to partner with local farmers and to highlight a new recipe made with the produce that is exploding in their stands right now. This section of their store is one of my favorite things about shopping at Harris Teeter: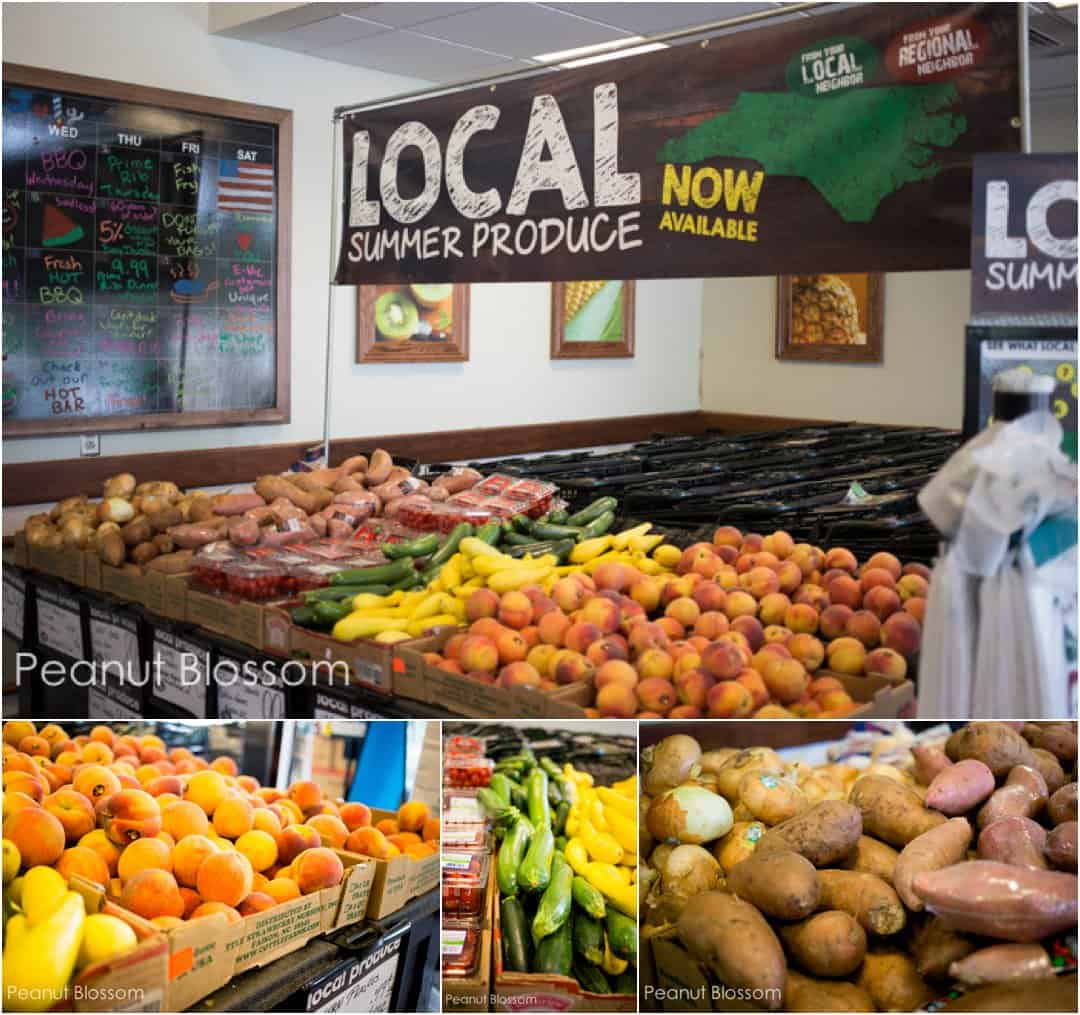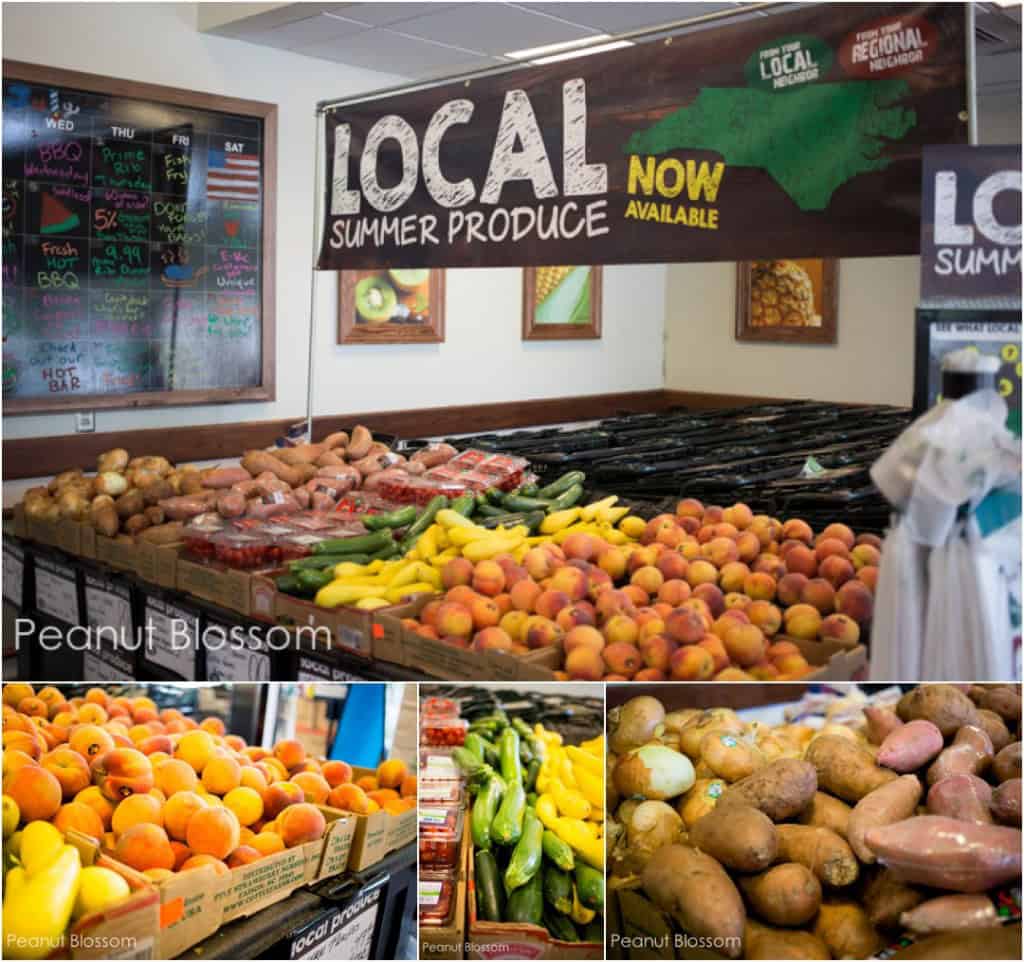 Right when I walk into my local grocery store, I find this huge display of local produce: Vidalia onions, sweet potatoes, cherry tomatoes, zucchini and summer squash, and Peaches, Peaches, PEACHES. Each product is clearly labeled with the farm that grew it.
One glance at the display and I immediately knew I wanted to highlight this seasonal summer staple from Titan Farms in Ridge Springs, SC. It turns out that Titan Farms is only 2.5 hours away from our house. When I checked out the list of local farms on Harris Teeter, I stumbled across an amazing video that shows Titan Farm's process of getting a peach from tree to store.
The peaches I picked for this recipe were at the Harris Teeter level within SIX HOURS of their packing process! That is amazing. No wonder they were just the right amount of ripeness for this recipe.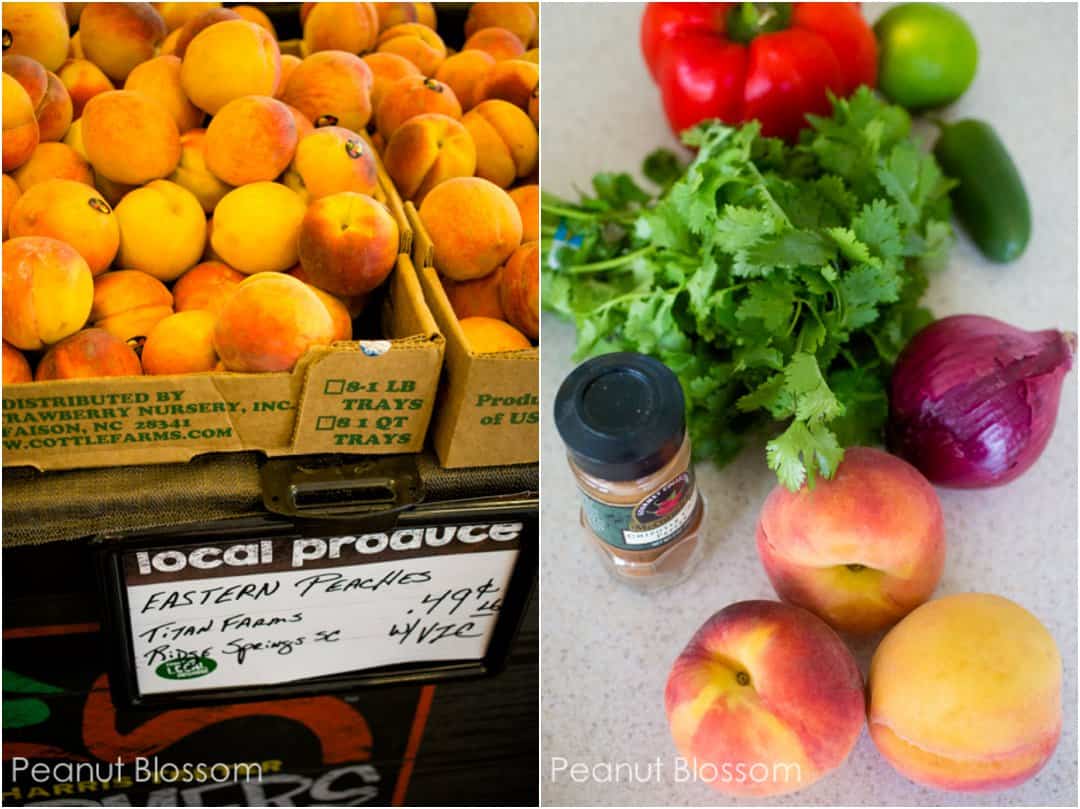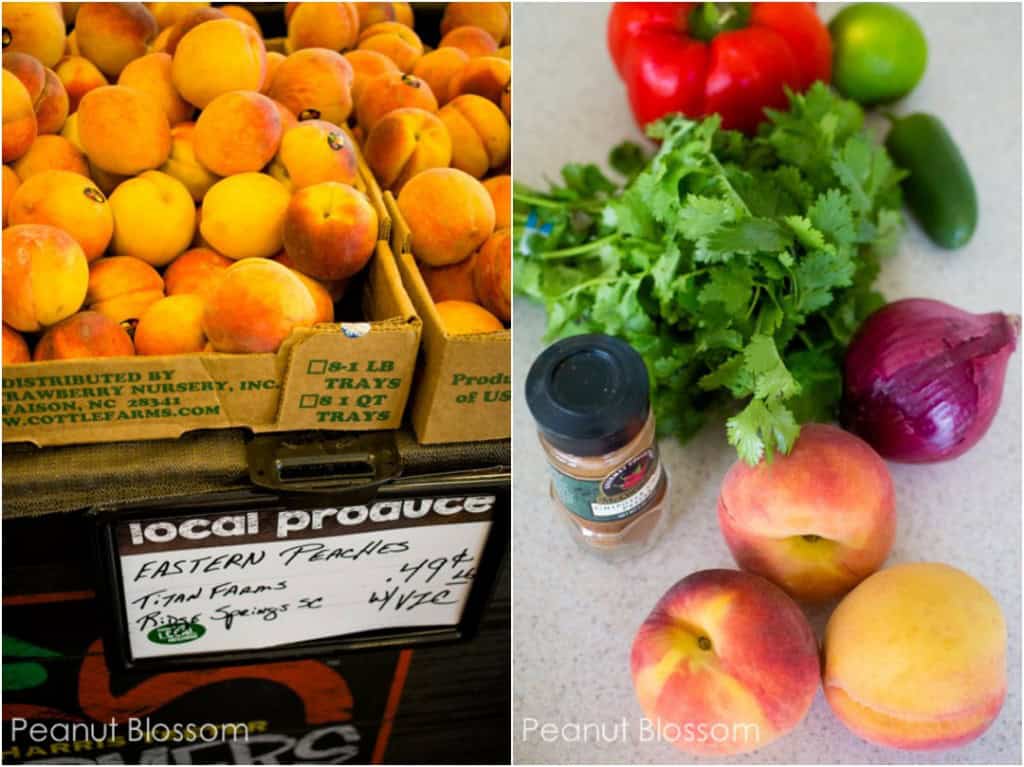 This peach salsa is simple and only requires a few ingredients: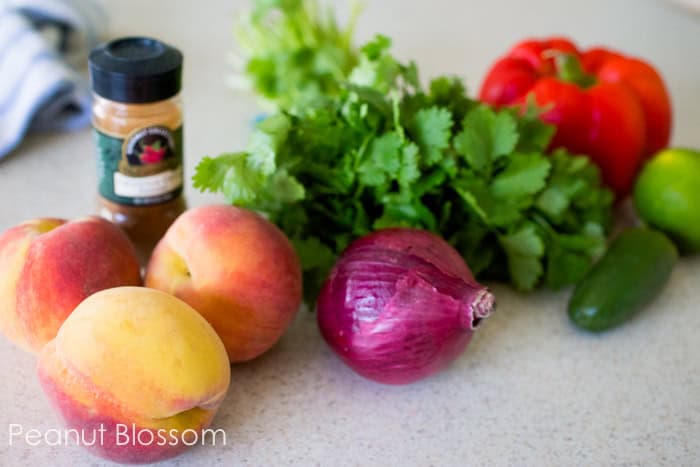 I small diced everything and tossed it together in one big bowl. Done.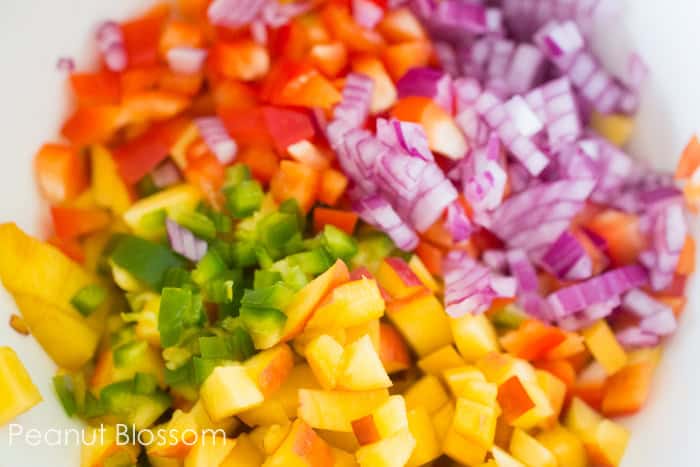 It turns out like a sweet and spicy crunchy relish kind of salsa. I love how colorful and pretty it is!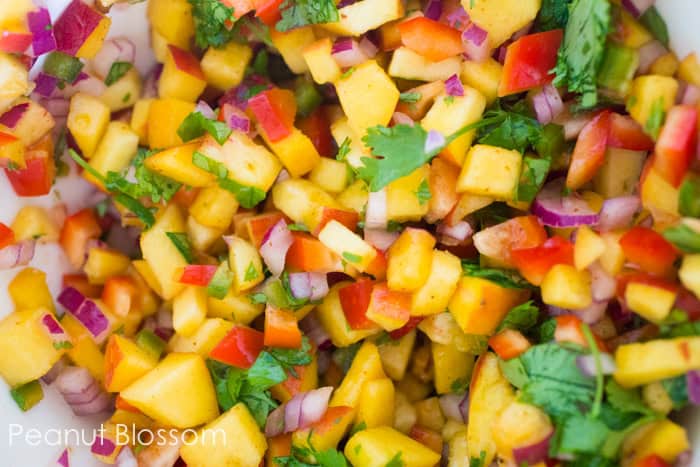 We devoured it with tortilla chips but it would be even more perfect as a topping for fish tacos or grilled chicken or pork. I could even see using it for a turkey burger with some pepper jack cheese.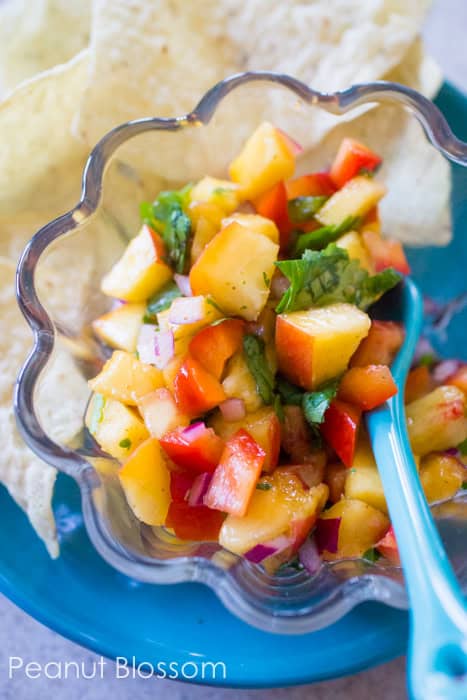 I chose to leave the peach skins on the fruit to make this as easy as possible, but I love the extra color it gives the mix.
I had so much fun playing around with the peaches for a recipe, I have a second version to share with you in the coming days. That one needed a tweak and when I made it a second time I used peaches from a farmer's market stand near our house. It turned out that the peaches from Titan Farms were WAY better and after watching that video I now understand why.
I'll be getting my peaches from Harris Teeter for the rest of the summer, they're way more delicious. What's your favorite thing to do with peaches? Leave me a link in the comments, I'd love the inspiration!