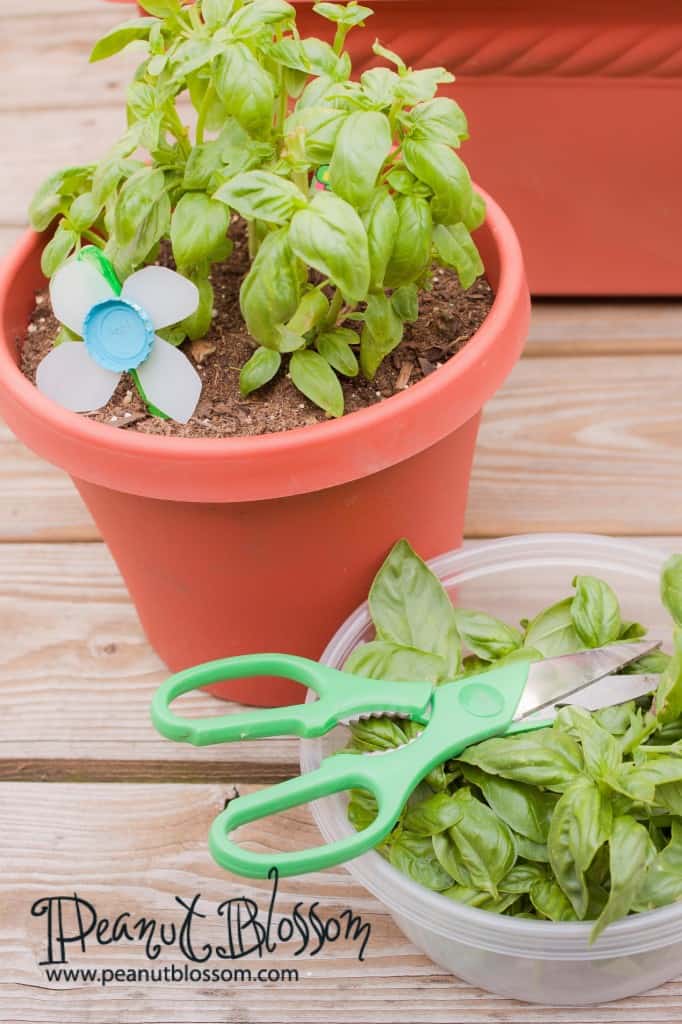 Our garden is really coming along this year. We haven't been able to harvest too much just yet but I feel like I've already learned a little about what I should/shouldn't try again next year. I'm sure that will change as the next couple months progress but so far this is where our vegetable project is at:
1. Herbs: First to be planted is my annual herb garden. This year I planted:
cilantro
lemon thyme
rosemary
dill
chives
basil
In years past, all I really ended up using was the basil to make endless pesto or the occasional tomato mozzarella salad. This year, my herbs have really taken off and I've used everything but the rosemary in multiple recipes so far. I've enjoyed the herbs so much, I might double the number of plants of these same varieties next year. I shared how to harvest them the other day and more recipes featuring them will be coming over the next few weeks so stay tuned.
2. Tomatoes: I planted 3 large tomato plants this year. One heirloom, one cherry sized, and one "early girl" that already has several green tomatoes growing on it. So far they seem to be doing well and I salivate every time I water them and smell that wonderful aroma the leaves seem to give off.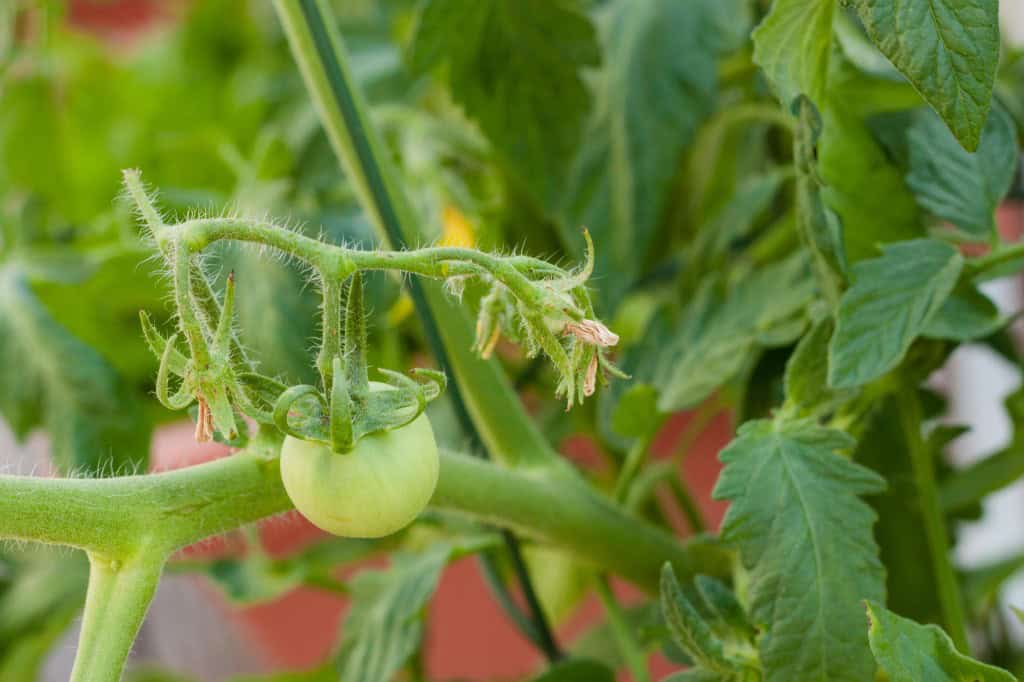 3. Lettuce & Arugula: This is my first year playing with lettuce. I took the advice to plant some seeds at the base of my tomato plants but those plants are not doing nearly as well as the ones in their own separate container. I think the tomatoes provide too much shade. I would try that trick again next year if I had plants started from seed much earlier in the season while the tomato plants are still small. I've already enjoyed a couple salads and I know that both of these plants will have double the space next year as well.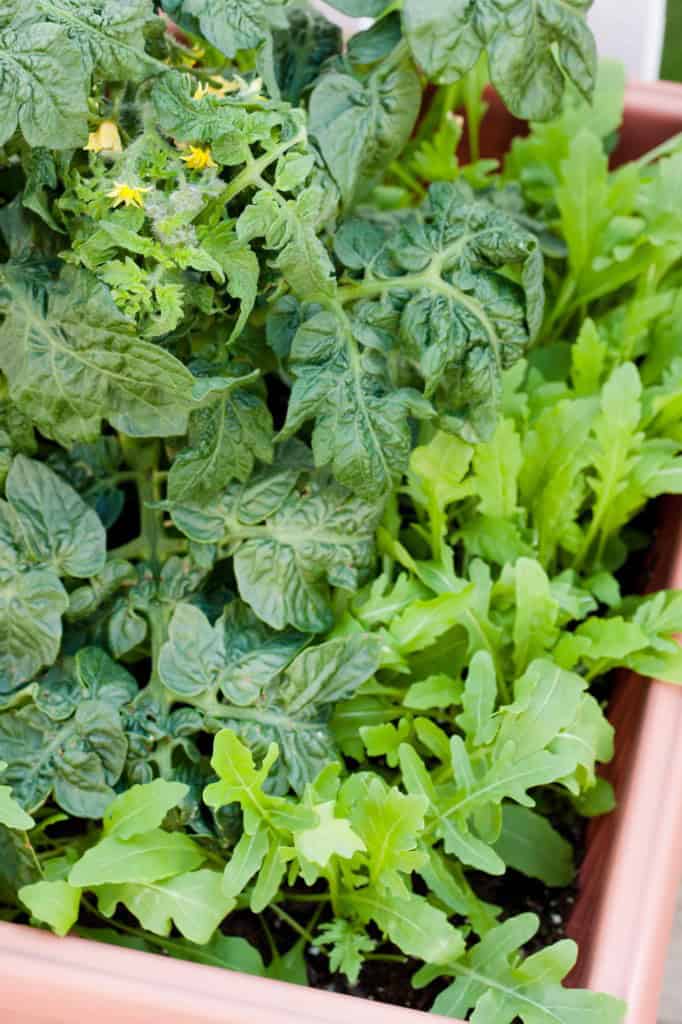 4. Sugar Snap Peas: These plants are insanely fast growing. I haven't spotted any pea pods yet, but I'm super curious to see how they turn out.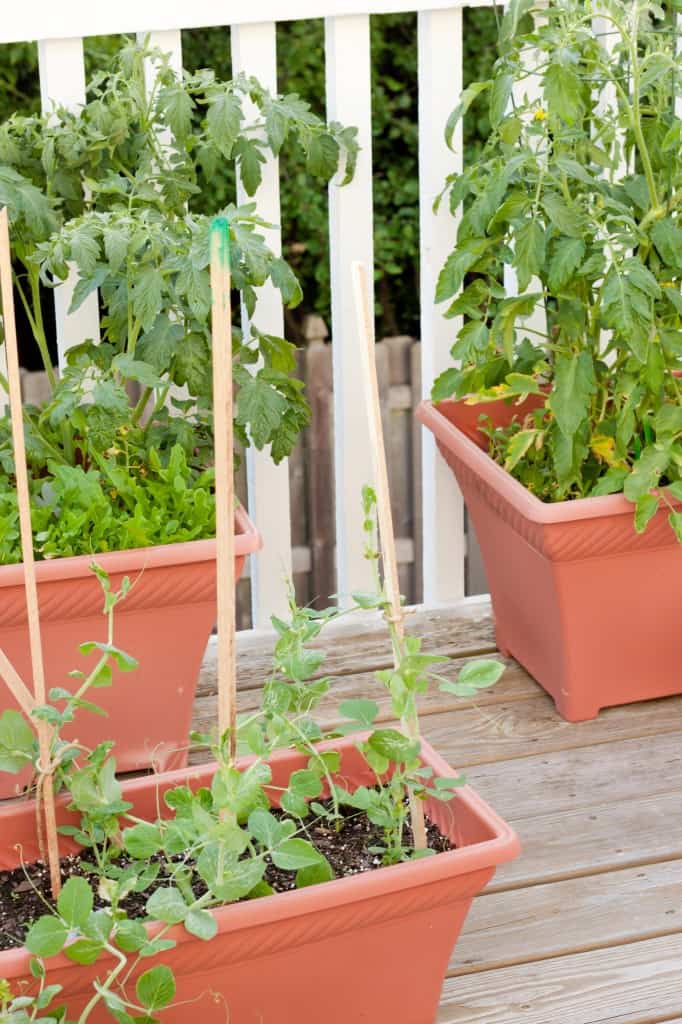 5. Carrots: This was a request by the Peanut. We did an entire container of them. Next year I'm thinking we'll only do one row unless the harvest is so delicious that it makes me change my mind.
6. Green Onions: I love scallions. I'd add them to so much more if I didn't have to buy a whole container of them at the store. I'm thrilled at the thought of being able to just pick one or two as needed. We'll see how they pan out. I'm willing to sacrifice them for more lettuce space next year though. So they'll have to be super good to earn their place.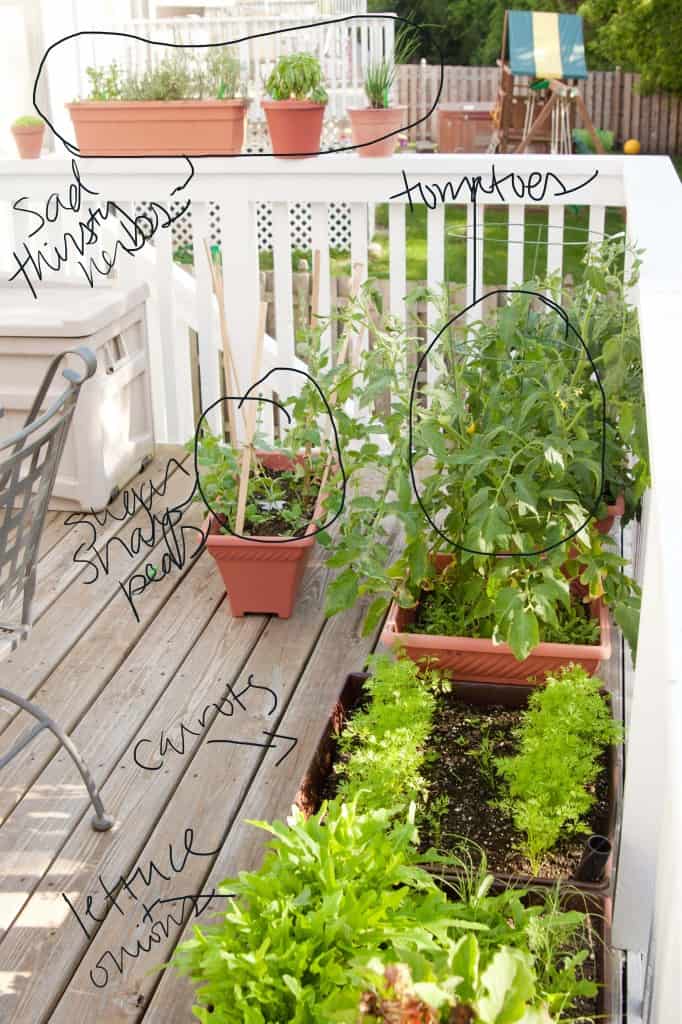 My garden is potted up in a variety of plastic flower pots and window boxes that I've collected over the last few years. This year I added two Patio Pickers containers. You can see a video with a guy showing and explaining how they work here. I LOVE them. They are self-watering, very deep, and my veggies planted in there are growing the fastest and best by far over anything else in our garden. If the budget allows, I'll be adding two more of them next spring--1 with all lettuce, 1 with all arugula.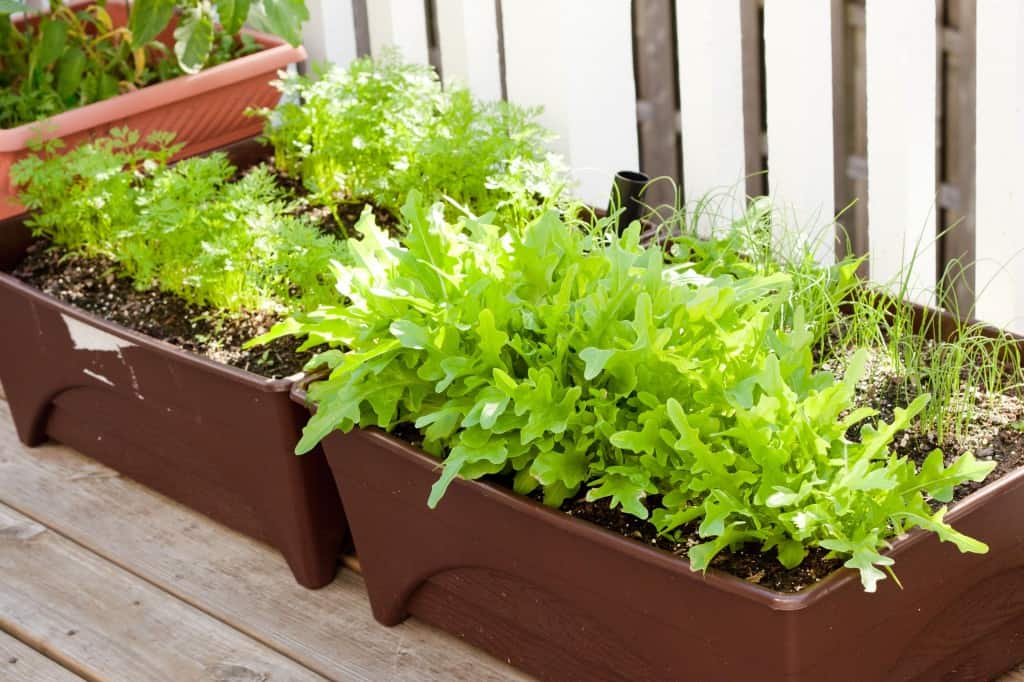 We do have some space in our ground I could grow a garden but I guess I've come to realize that container gardening is so much more our style. Having the veggies so close to my kitchen and right in eyesight while we're in our living room helps me to remember to water them and I can see right away when things are ready for harvesting. Also helps prevent the bunnies and deer from walking off with our veggies!