It is easier to grow your own cut flower garden than you think. Great tips for beginner gardeners to set up a patio garden with flowering plants. Learn how to keep it watered with the least amount of work and which flower seeds to plant for the best garden.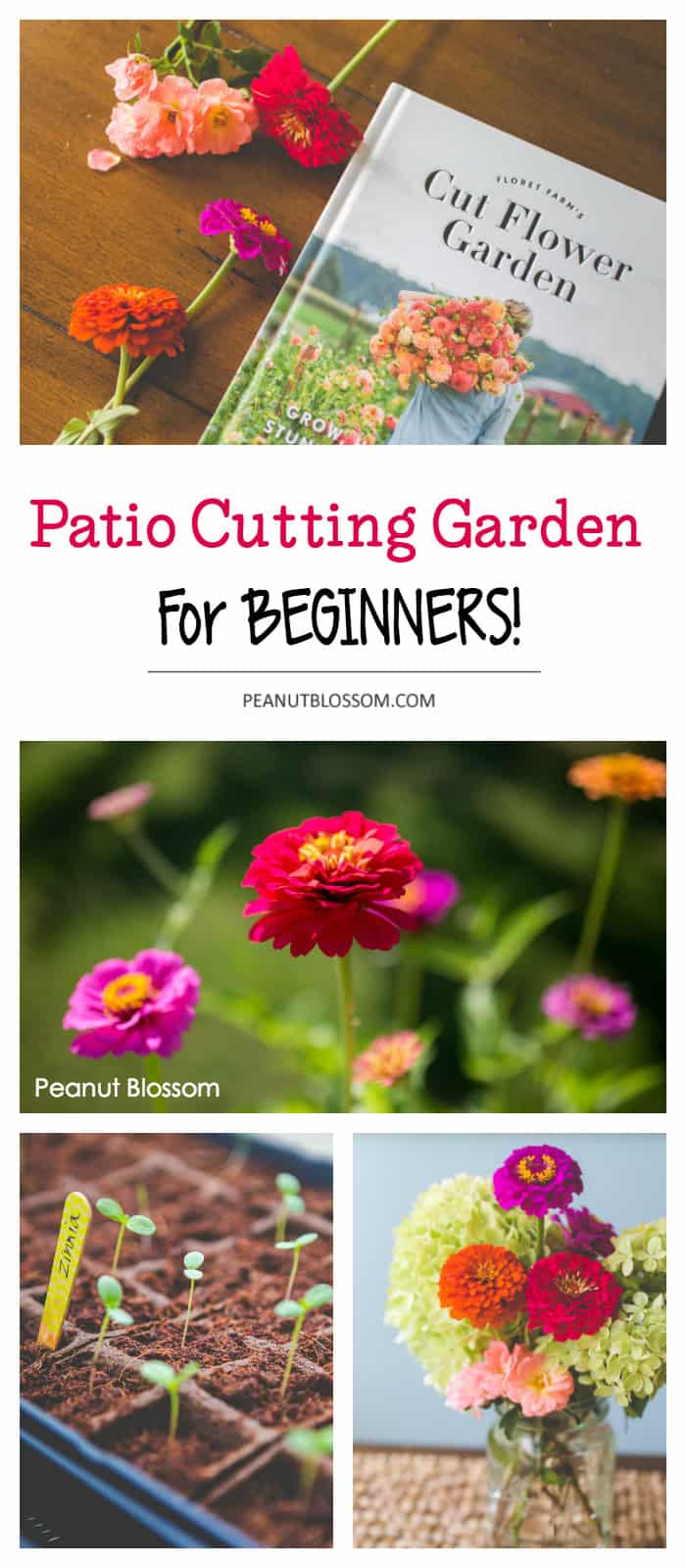 Every spring my heart overflows with hope that THIS will be the year that I have a gorgeous garden brimming with blooming flowers, fragrant herbs, and juicy vegetables.
Every August finds me angrily ripping out dead plants from long dried out patio containers and vowing to never buy another plant again.
Over the course of the long brown winter I forget that frustration and the cycle starts right over again. . . Until this year!
Sound familiar?? Then you'll understand the ridiculous glee I felt when I discovered Floret Farm's Cut Flower Garden book in April. Flipping through this gorgeous publication made me happier than a kid in a candy shop. I spent hours way too much time researching heirloom flower seeds for order on the internet before I finally came to my senses.
Editor's note: It looks like she has another lovely book added to her line-up since I originally published this post! Don't miss Floret Farm's A Year In Flowers.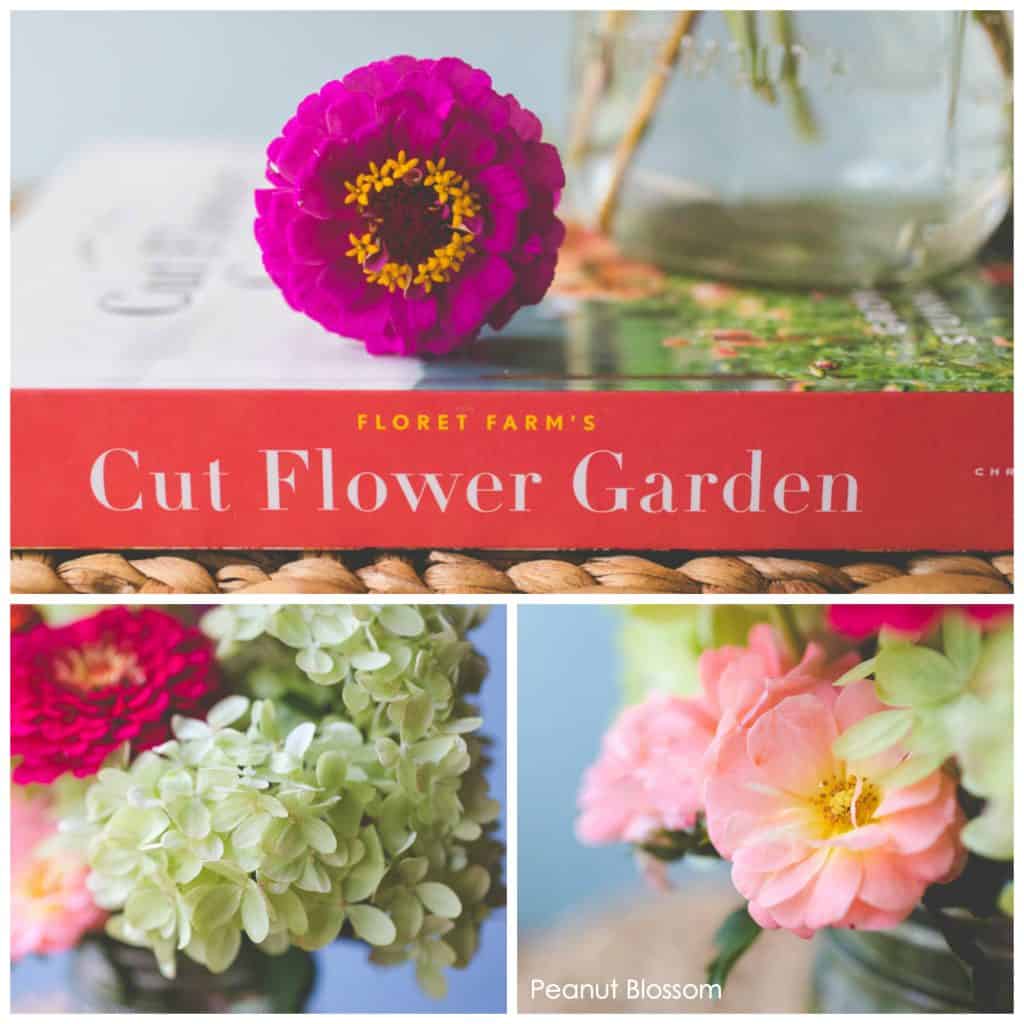 I have always dreamed of having a cutting garden where I could stroll out each day and pluck the prettiest blooms for my house. Thankfully after too many years of failure and frustration, I was wise enough to know that vision doesn't come without an insane amount of hard work. So I took that dream and downsized it to fit my current reality which has two very specific challenges:
The only space I have for planting is my small cement patio located in the middle of the HOT southern state of North Carolina.
Plants do really well here January - May but June - October is brutally hot and daily (sometimes twice daily!) watering is essential for plant survival.
Point #2 really doesn't mesh well with the fact that we love to travel to the beach or go on day trip adventures during the weekends all summer long. I can't tell you how many times we've come home to discover everything dead in all my containers!
So this year I made a plan!
Stick to plants that grow well in containers and keep the quantity manageably small.
Figure out a solution to the dreaded daily watering.
There is an extensive resources page at the back of Floret Farm's Cut Flower Garden where Erin outlines her favorite places to buy seeds and other garden equipment. The name DripWorks immediately jumped off the page when I spotted the description: "Irrigation supplies, including drip tape." STOP THE PRESSES! A drip watering system for my patio garden?? WHAT?? Where has this been all my life?!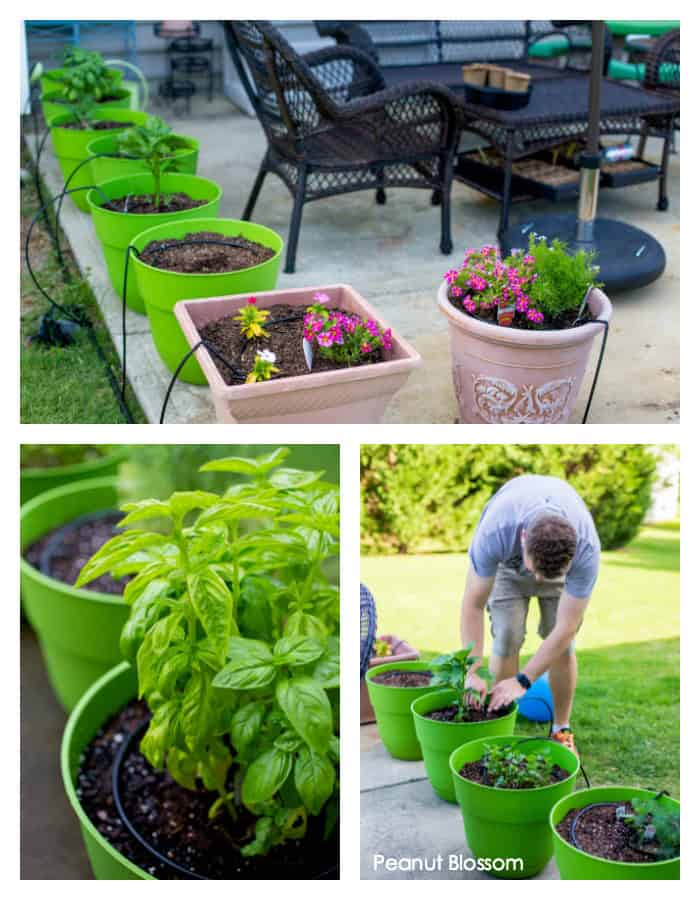 I immediately reached out to the team at DripWorks and explained the challenges I've been having with our summer garden. They were kind enough to send a Deck Garden Irrigation Kit for me to test out. It arrived right before Mother's Day weekend so part of my gift from Handyman Tim was an entire day devoted to setting up my containers and the watering system to go with it.
The DripWorks garden kit came with some suggested layout plans for how to place your containers. We tweaked it to fit our space and then I bought the supplies we needed to get going. Tim spent the better part of the afternoon laying out the hoses and drip shoots into each pot.
The coolest thing about all of it is that it runs on a timer you can set via Bluetooth on your phone!! He set a schedule for the plants to get watered 2-3 times per day depending on the weather. When we want to change the schedule, he manages the system right from his phone.
We were able to go on 3 extended beach trips this summer (one that lasted an entire week!) and my garden is still alive and thriving! It's a miracle!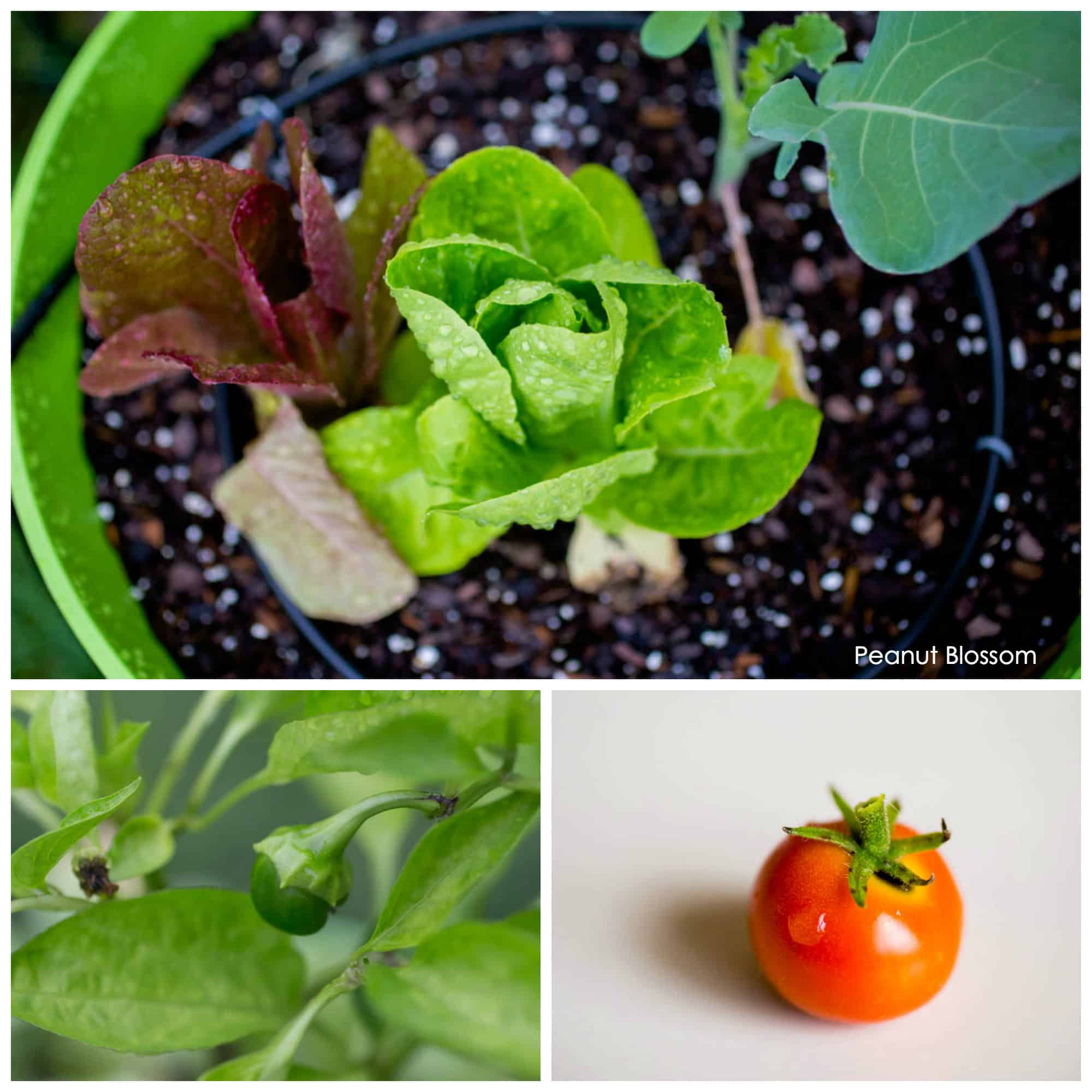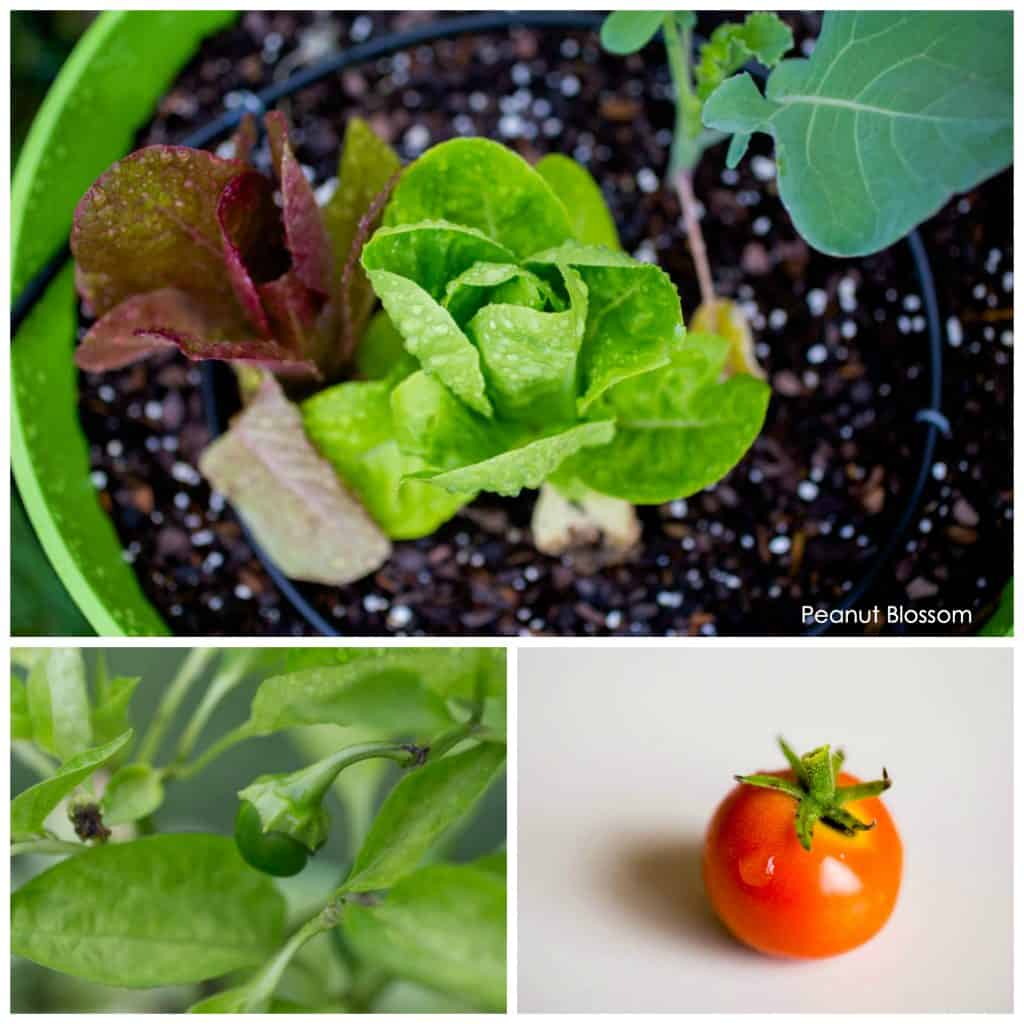 I set up our container garden to have a small section of herbs and vegetables which included:
1 green pepper plant
1 cherry tomato plant
1 broccoli plant I grew from seed
a row of lettuce I grew from seed
several rings of radishes grown from seed around the base of the veggie plants
several herbs including: an entire pot of just basil, cilantro, dill, sage, and thyme
I think I learned this year that I need to stick to flowers. Despite the plants being well watered, most of them caught strange diseases or got eaten up by the bunnies and birds in our yard. The photo above features the One Single Tomato we were able to harvest from the plant. Isn't it pretty?? That was all that survived the creatures' attacks.
But the flowers! Oh, the flowers. I am so excited about how that particular experiment turned out.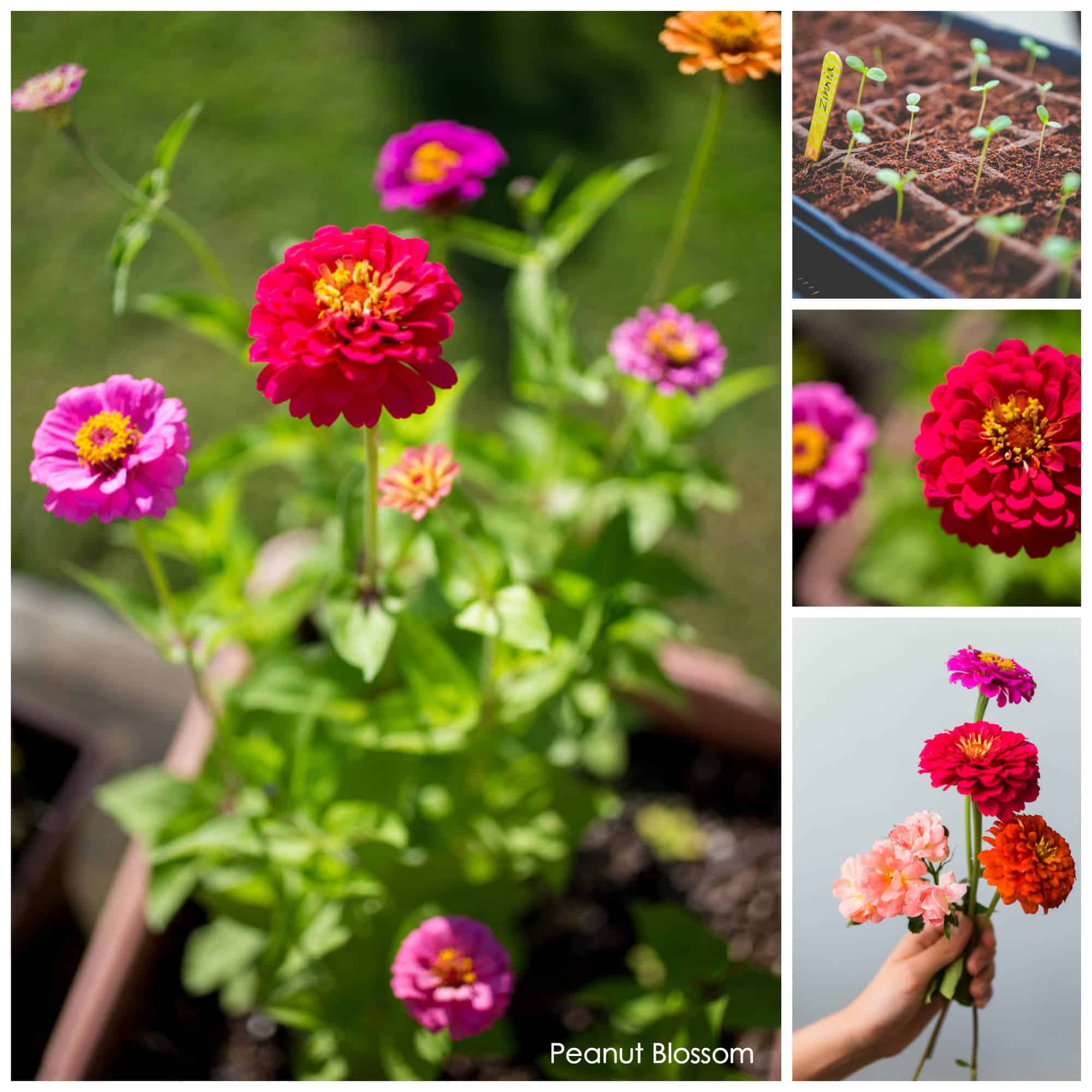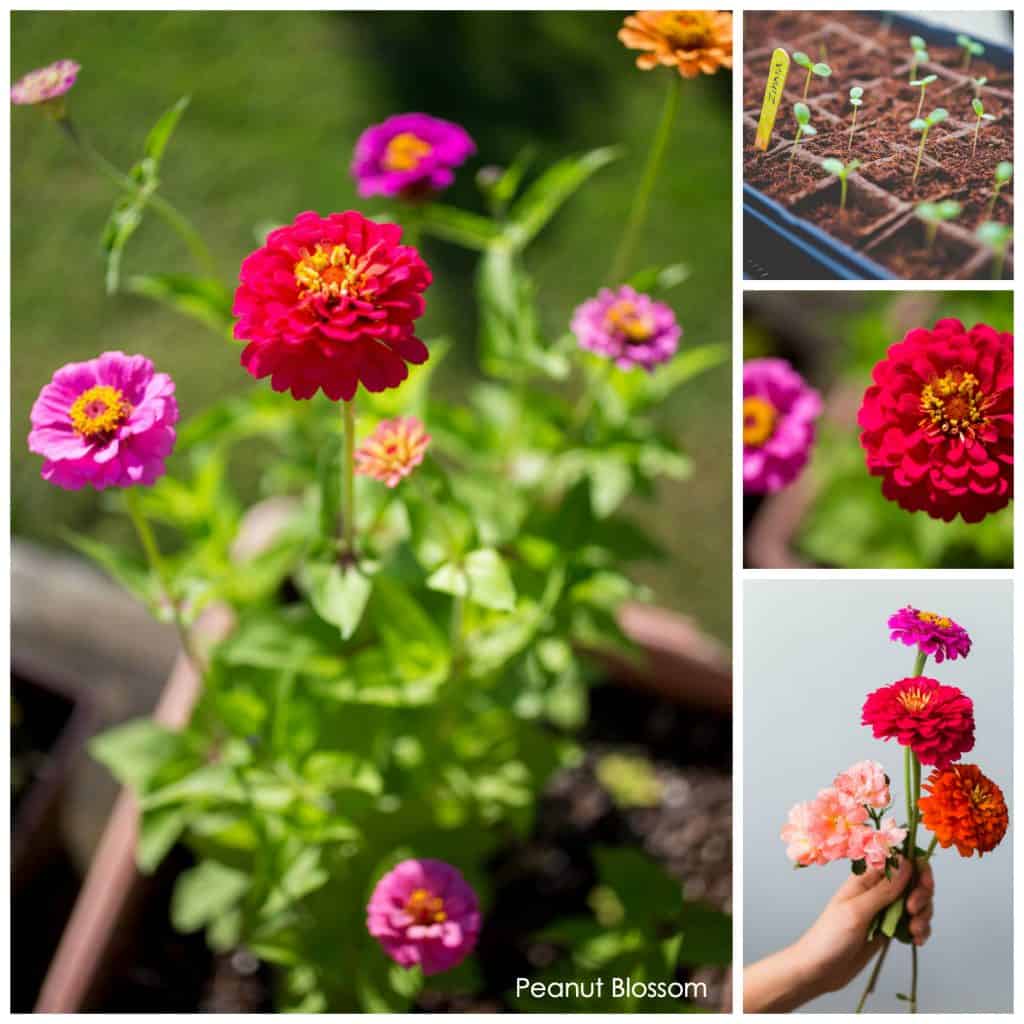 I attempted to grow Bells of Ireland, cosmos, snapdragons, and zinnia from seed. I started them indoors in a seed tray and tempered them before moving them into the outside containers by placing the tray outside in the sunshine during the day but bringing them indoors again in the evening.
I planted the seeds in the containers but only the cosmos and zinnias seemed to have thrived. I bought a particular variety called "Cut and Come Again Zinnias" which provide continuous blooms once you've harvested the flowers. One plant provides multiple colors of gorgeous ruffly blooms.
The zinnia seeds have been hearty and prolific with flowers. I might just consider planting them next spring in every single pot that hosted a veggie from this year.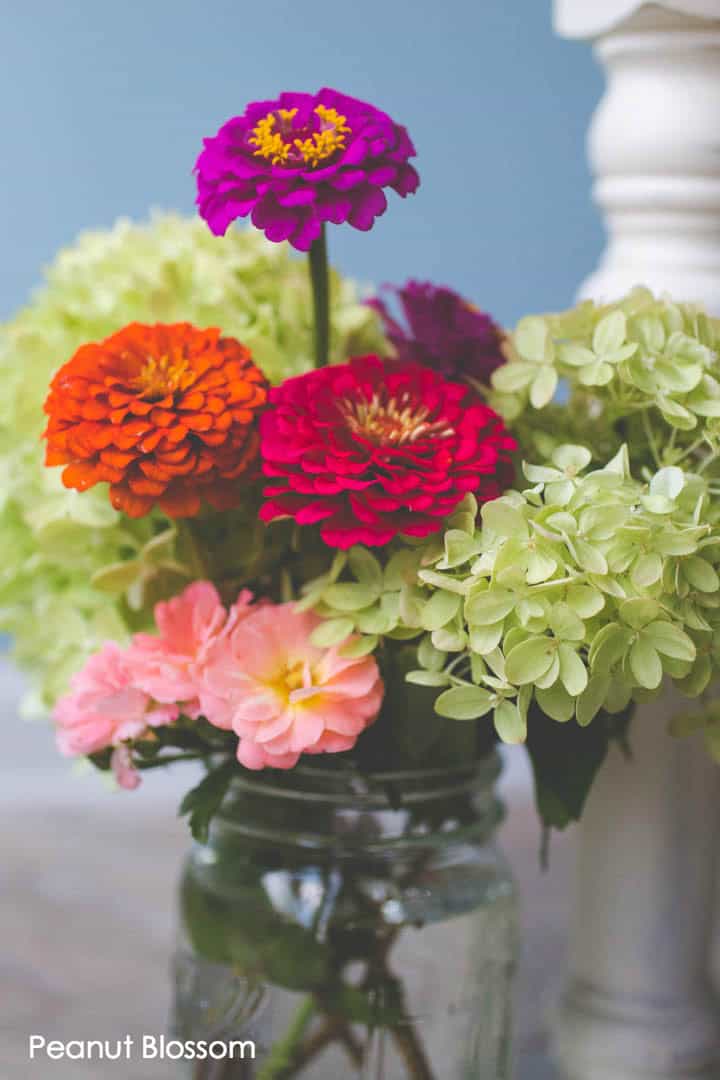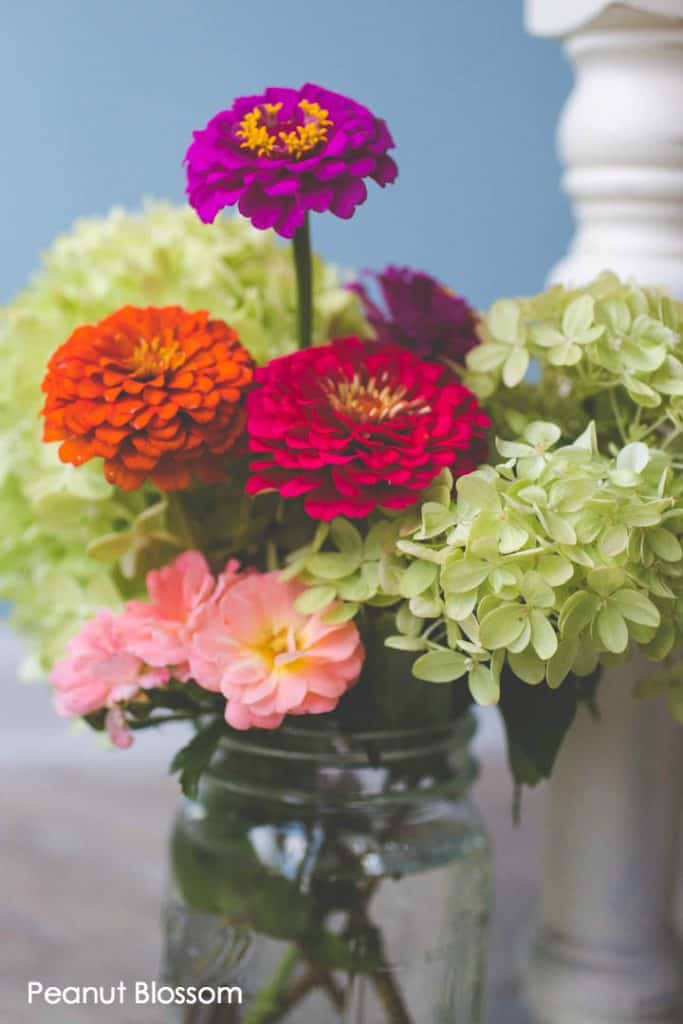 I cut several zinnias from the cutting garden and mixed it with the lime hydrangeas and pink roses from my backyard bushes.
Knowing that the spring is prime growing time here, I want to purchase some sweet pea seeds to plant in the containers this fall so they can rest over winter and sprout when it warms next March.
Instead of feeling my annual frustration, I'm already excited about how much better I can do next year. I can't wait to have a virtual wall of blooming flowers bordering our patio.
Supplies you need to grow your own cut flower garden in containers on your patio:
A copy of Floret Farm's Cut Flower Garden: get it now, there's nothing like planning flower seeds during the dreary fall and winter months. She also outlines great ideas for year-round flowers.
A drip watering system like the deck kit from DripWorks: So you're not chained to your garden all summer long!
Several large planter pots: I bought the matching green ones from Walmart for about $7 a piece.
Beginner-friendly seeds: these Cut and Come Again Zinnias are perfect.
Quality potting soil: We bought the kind that was pre-mixed with special fertilizer.
Peat moss: Soil can get pricey and add up. We stretched it farther and kept the pots lighter by filling the bottoms of the pots with peat moss before adding the soil. It helps with drainage of the water, too.