Everything you need to know how to plant a butterfly garden with your kids this summer.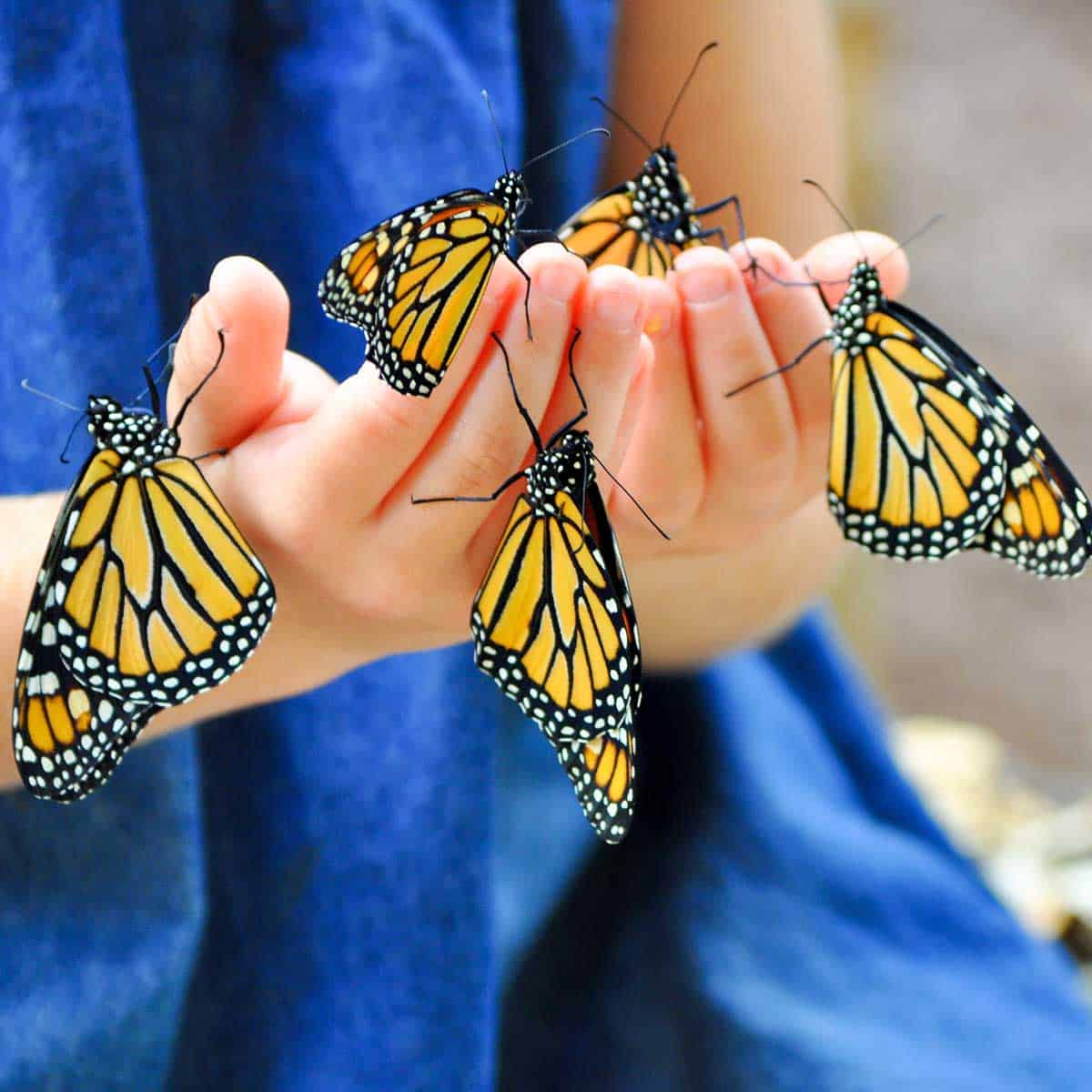 When we first moved to North Carolina, I was really shocked by the variety of garden plants that were suddenly available to us during planting season.
I knew we were moving to a warmer climate than the midwest, but I didn't expect the flowers to feel so tropical.
Thankfully, I quickly met my friend Amber who is a passionate backyard gardener and southern native. She has become my go-to advisor on what to plant in our yard and I drool over the lovely photos she shares of her plants.
But the photos that most caught my attention and took my breath away are the jaw dropping images of her adorable kids covered in Monarch butterflies: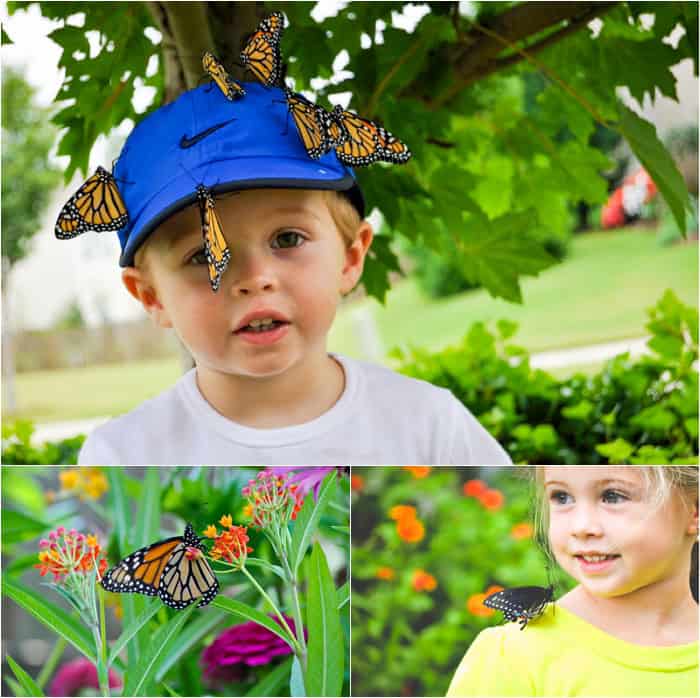 I mean, c'mon!! LOOK at those!
Amber is extremely passionate about her annual butterfly project with her kids and her enthusiasm is absolutely contagious.
I've been waiting all winter long to finally try it for ourselves. I can't wait to see what the kids think of the whole experience!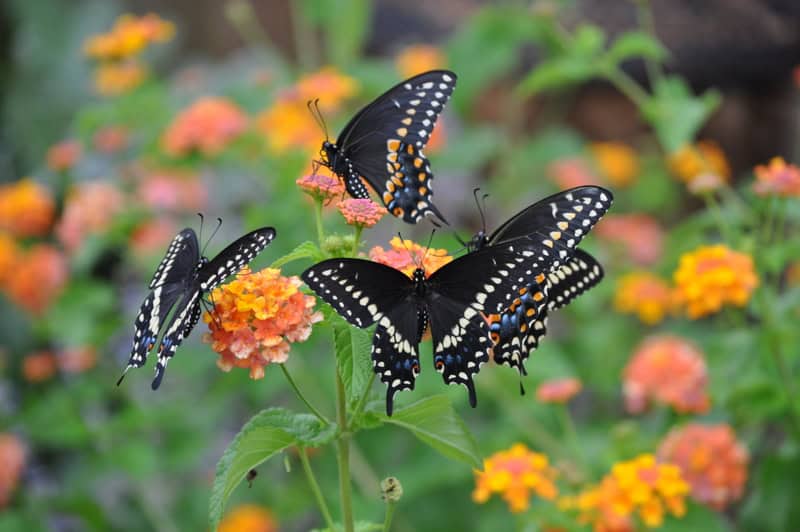 The main thing I've learned from Amber is that you need to curate a backyard that is filled with butterfly friendly plants to attract your fluttery visitors and provide them a happy space to grow.
Our yard is still a work in progress, but I started with a little research to see which summer blooming plants would be the most butterfly friendly.
I love this video from Monrovia about planting a butterfly garden, be sure to check it out: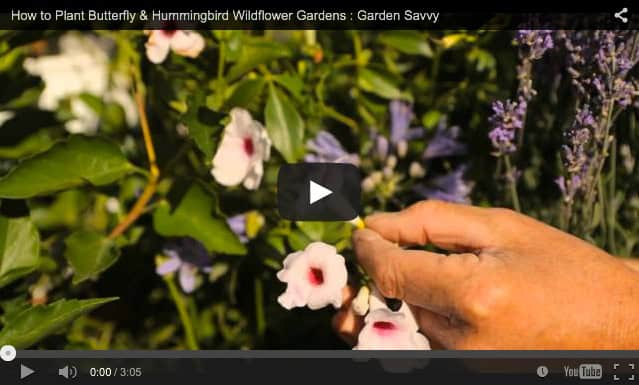 5 Butterfly Friendly Plants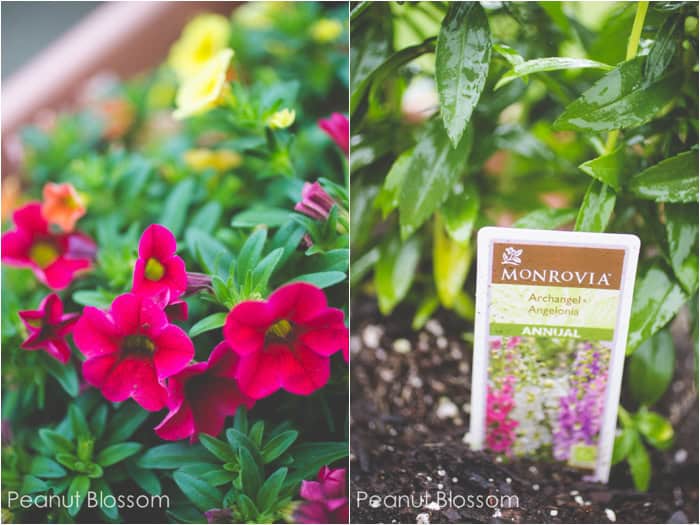 There are honestly so many butterfly friendly plants to choose from, but these are my favorites:
Lantana: My very favorite on this list. I've grown it in our yard every year since the move and it grows huge and covered with gorgeous colorful and delicate looking flowers.
Verbena: Great for large mounds of bright flowers.
Calibrachoa: Bright and happy flowers that thrive in summer heat.
Angelonia: Tall and vibrant blooms, perfect for potting.
Butterfly Bush: Both butterflies and hummingbirds love this compact plant.
I headed to my local Lowe's and was able to find each of these ready to be brought home and put into containers for my patio garden: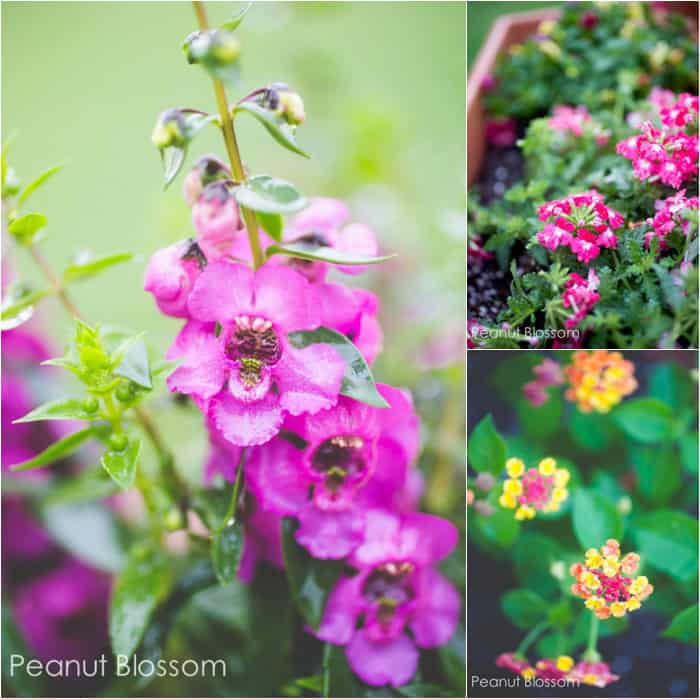 Container Garden or Yard?
If you have plenty of space in your yard, you can plant butterfly-friendly plants in full sun.
But if you're limited on space or prefer container gardening like I do, many of these butterfly plants do very well in pots on your patio!
I clustered the verbena and the calibrachoa into a long low pot and then gave the lantana and angelonia each their own massive pot to grow tall and wide.
Raise Caterpillars
The next step for our butterfly garden is raising the caterpillars.
We are starting with the easiest ones: Painted Lady butterflies.
I brought home a butterfly enclosure where we will raise the caterpillars until they are ready to be released.
Our little guys arrive on Saturday, we can't wait to get them started.
While we wait for the delivery, Amber suggested I also pick up 5-6 plants of parsley (it doesn't matter if it is a flat leaf or curly variety) and pot them altogether in one pot in order to attract black swallowtail butterflies to naturally come and lay their eggs.
According to her, we'll be able to watch the whole process right there in the pot.
I'm so excited to see how this works, our parsley is ready!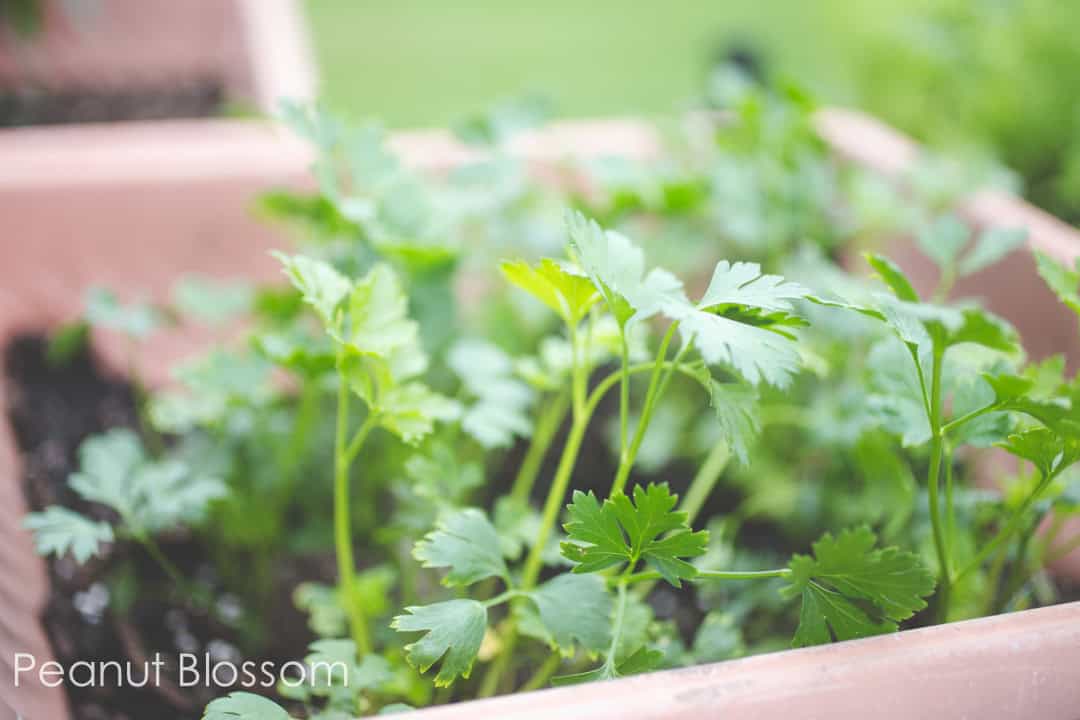 Apparently attracting and raising the lovely Monarchs takes a little more work and involves growing milkweed in your yard to help feed them.
Amber was kind enough to share several of her photos for this post, check out her Monarch resting on a lovely lantana plant: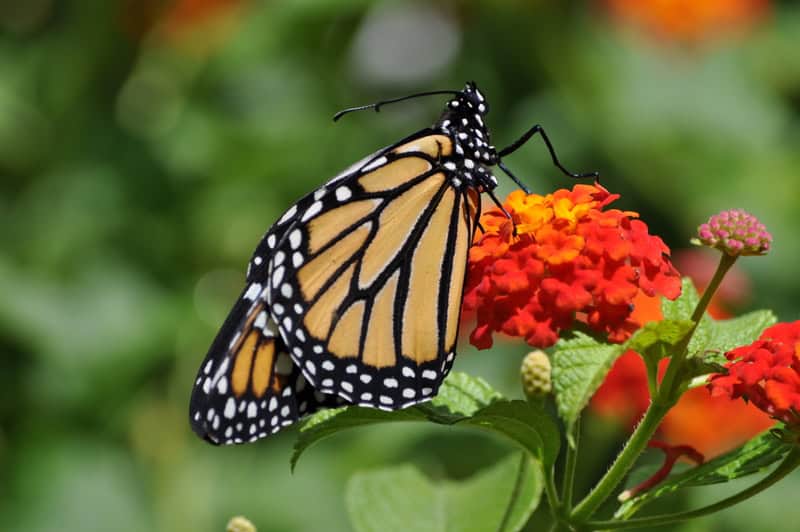 The process of growing the caterpillars and watching their life cycle should take about 3-4 weeks.
By starting our garden early in the season, I'm hoping we might be able to do 2 or 3 rounds of butterfly releases before the kids head back to school in the fall.
I'm guessing it is going to take them at least that many rounds to start to feel comfortable enough to let the butterflies sit on their finger or shoulders!
P.S. While we are waiting for our butterflies to emerge, I'm adding a bunch of these books to our library queue. Check out the full list here.