Crock Pot sandwiches are the perfect dinner idea for a busy weeknight or feeding a crowd at a special gathering. Make one of these sandwich fillings right in the slowcooker and then hit the "KEEP WARM" setting until you're ready to serve.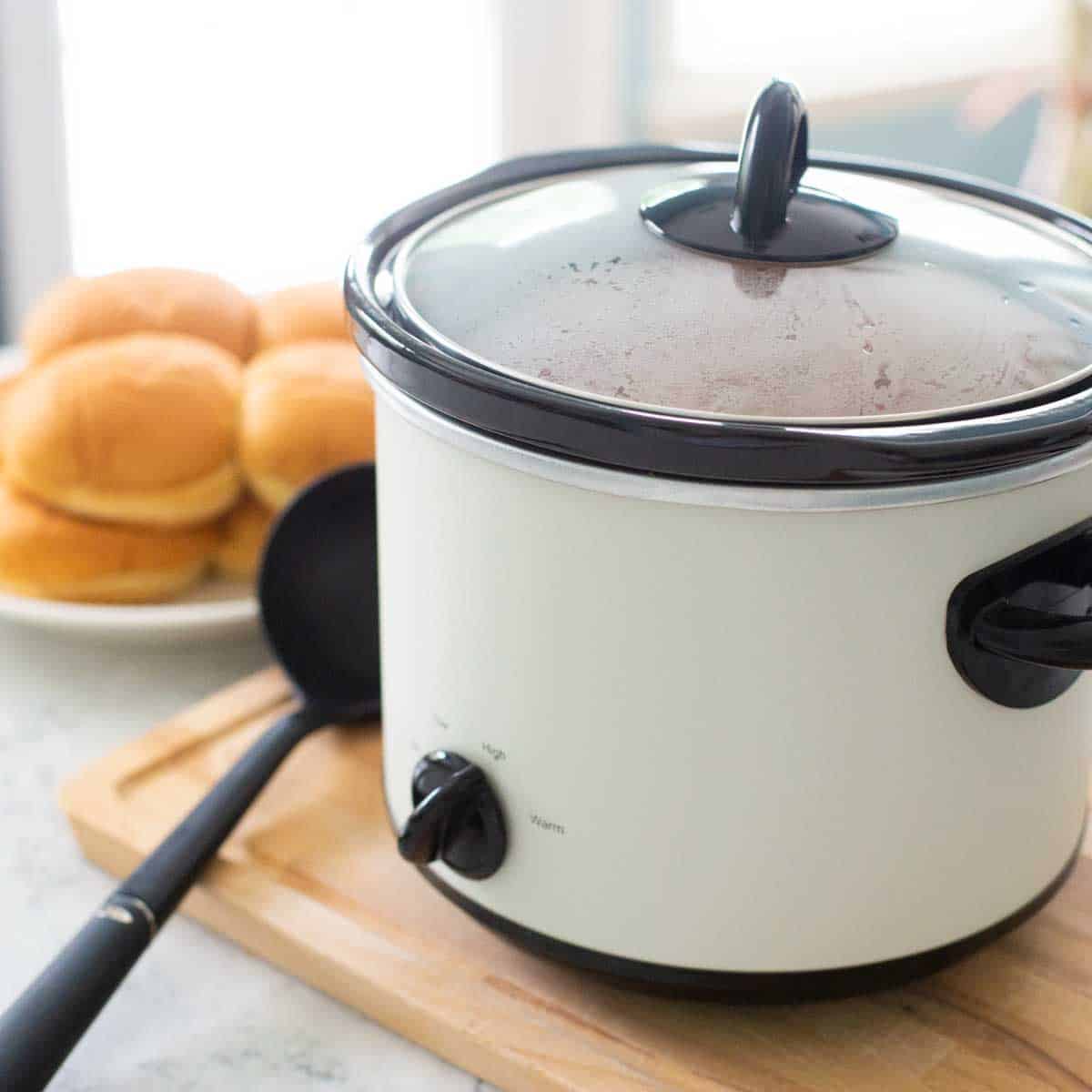 We try our best to make sure we have a sit-down family dinner as often as we can but as the kids get older, it is getting so much harder to coordinate.
Some nights, we have just 15 minutes to eat together and I have no time to be fussing over a dinner recipe.
These Crock Pot sandwich recipes are perfect for making earlier in the day (or the day before!) and then simply using the KEEP WARM setting to keep them ready for serving in our tiny pocket of dinnertime.
If you're hosting an Open House or big family gathering for a holiday or party, a sandwich buffet would make a perfectly easy way to feed a crowd, too.
Mix and match one or even two of these sandwich ideas for a buffet spread everyone at your party will love.
Easy Sandwich Buffet Sides
With your sandwich filling bubbling away in the Crock Pot, just keep a few of these things ready for easy grabbing when you're ready to serve:
Sandwich Buns or Rolls
Slices of Cheese
Condiments
Bag of Potato Chips or Tortilla Chips
Raw Veggie Platter (Or just even a bag of baby carrots!)
Fresh Fruit
More Crockpot Ideas
I love to use my slowcooker all year long. Don't miss these other great tips: