Easy Christmas Crockpot recipes help you spend more time with your family and less in the kitchen this holiday season. Easy slowcooker main dishes and make ahead side dishes to help keep your Christmas menu simple.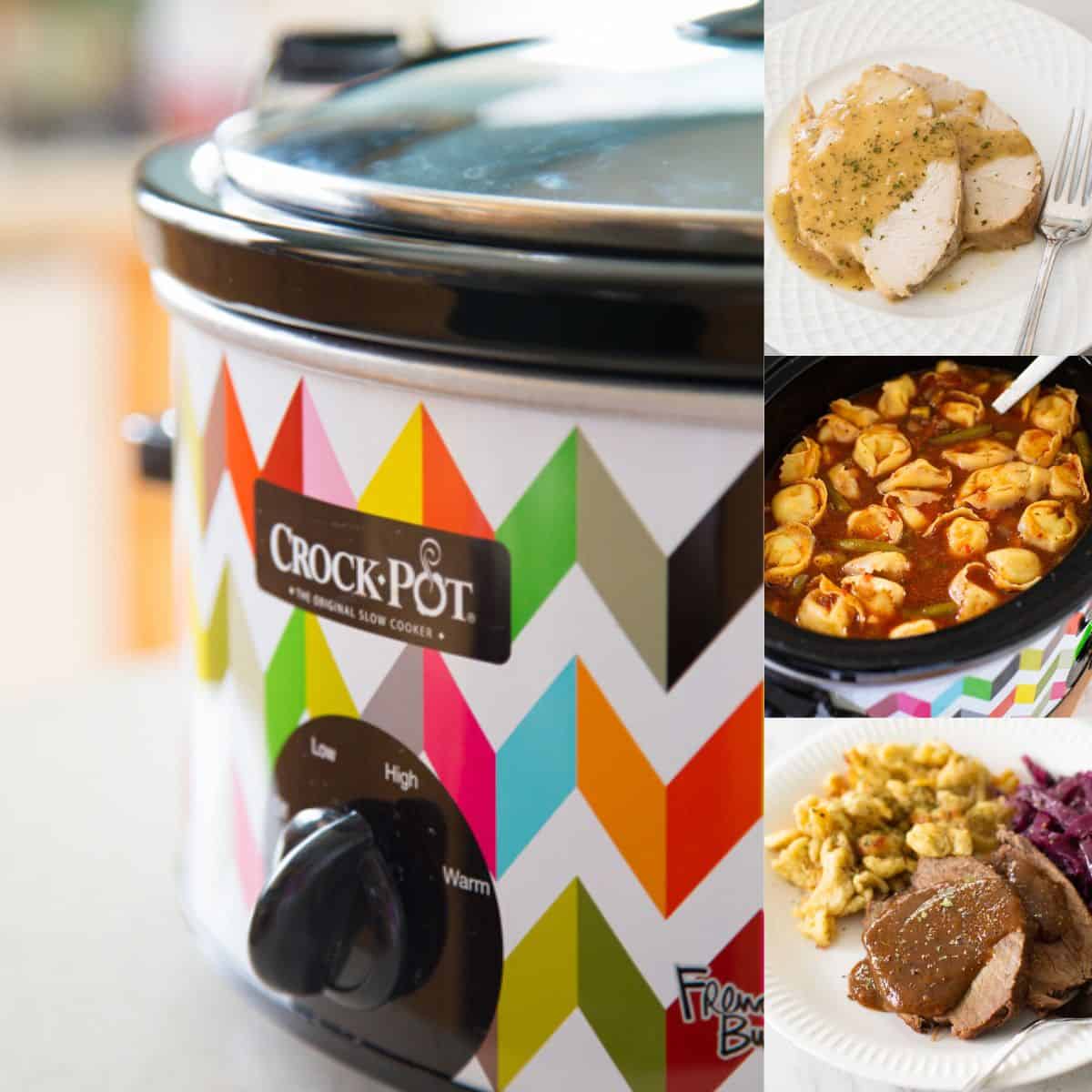 The best way to ensure you spend more time with family and less time in the kitchen this Christmas is to plan a Christmas menu all around your crock pot!
This year, I'm popping my favorite slowcooker turkey breast into one Crock Pot as soon as we're done opening gifts and it will be ready in plenty of time for dinner.
While it cooks? I get to hang out with my kids and watch Christmas movies or play family games.
Now that's what I want for my holiday, don't you??
Why Crockpots Make Great Christmas Dinners
If you want to make a large cut of meat like a holiday ham, turkey, or roast, you'll find that they always turn out better when they've been cooked low and slow.
The meat becomes more tender and flavorful and you can enjoy the aroma while you relax with your family.
If you're using your slowcooker to help make vegetables or side dishes, you'll find that it is an awesome tool for keeping everything warm on a buffet table.
This encourages slow, relaxing mingling at the table and is great for keeping second servings just as toasty as the first course!
Tools You Need
You could plan just one Christmas Crockpot recipe to keep your meal easy and it would be worth having a slowcooker on hand.
But, plan an entire Crockpot menu for a completely hands-off dinner? BRILLIANT.
Pick one main dish and one or two side dishes and stock up on the most basic slowcookers you can find.
You can read more about my favorite sizes of slowcookers to keep in my kitchen here: