Easy Italian Christmas dinner ideas for an elegant and delicious holiday meal for your family. Lots of festive Italian pasta recipes, easy Italian breads, and classic Italian desserts for a memorable Christmas feast.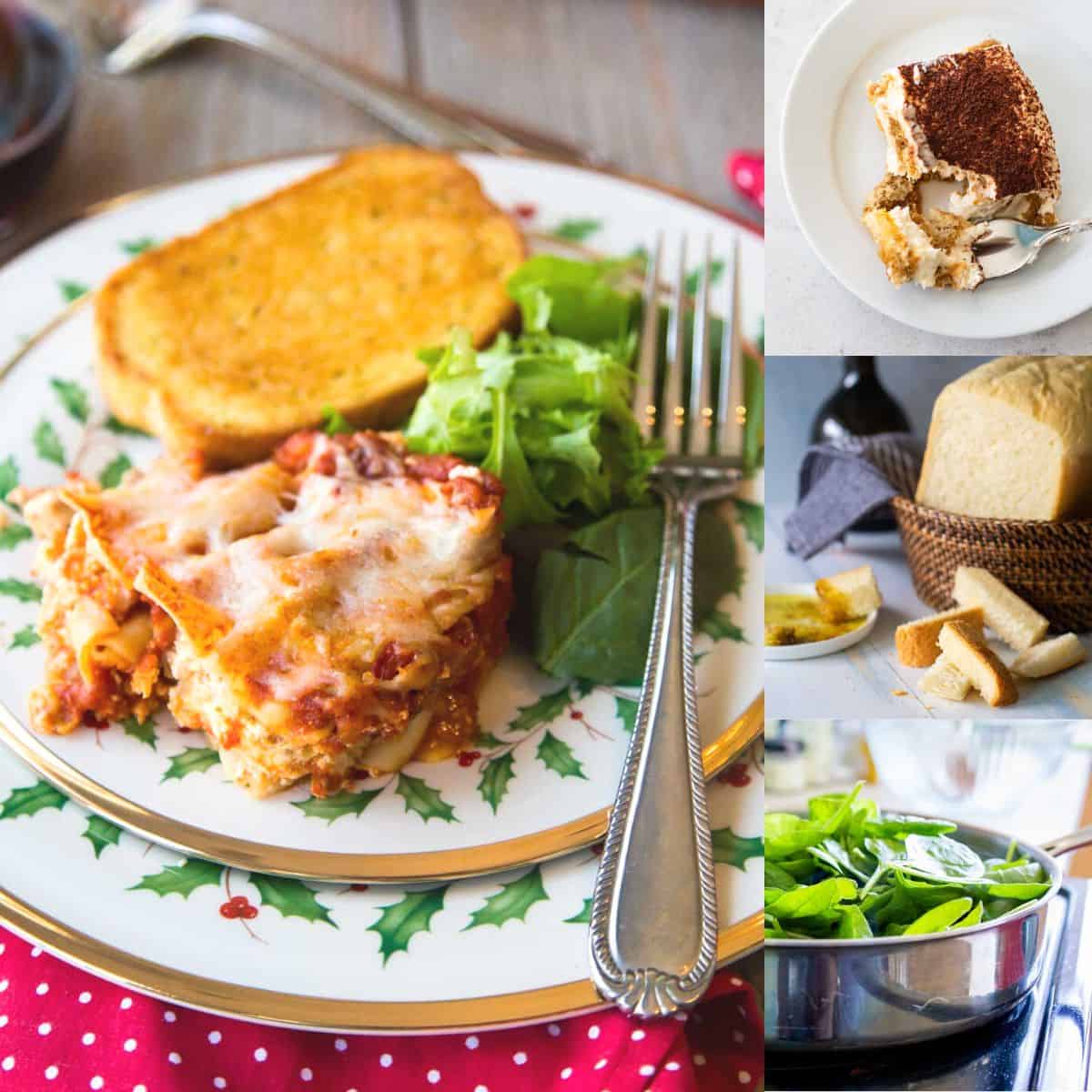 Our family's favorite Christmas dinner usually involves a satisfying Christmas pasta dish like lasagna along with fresh bread and a salad.
We love this solution to the Christmas menu because it is widely popular with the whole family, easy to make ahead and serve, and the clean up after is nice and easy.
With all the festive colors that red tomato sauce and fresh green basil or spinach bring to the table, these Italian Christmas recipes are the perfect choice for your holiday dinner.
If you want our family's annual menu, you'll want to make:
And then add either the easy tiramisu or my husband's favorite panettone bread pudding with amaretto cream sauce.
But if you're looking for more options, I've gathered all my best Christmas pasta, side dishes, and desserts to help you plan the perfect Italian Christmas dinner.