Pick one of these easy Christmas dinner ideas and pair it with all the recommended side dishes for Christmas menu your family will love to enjoy on Christmas Eve or Day.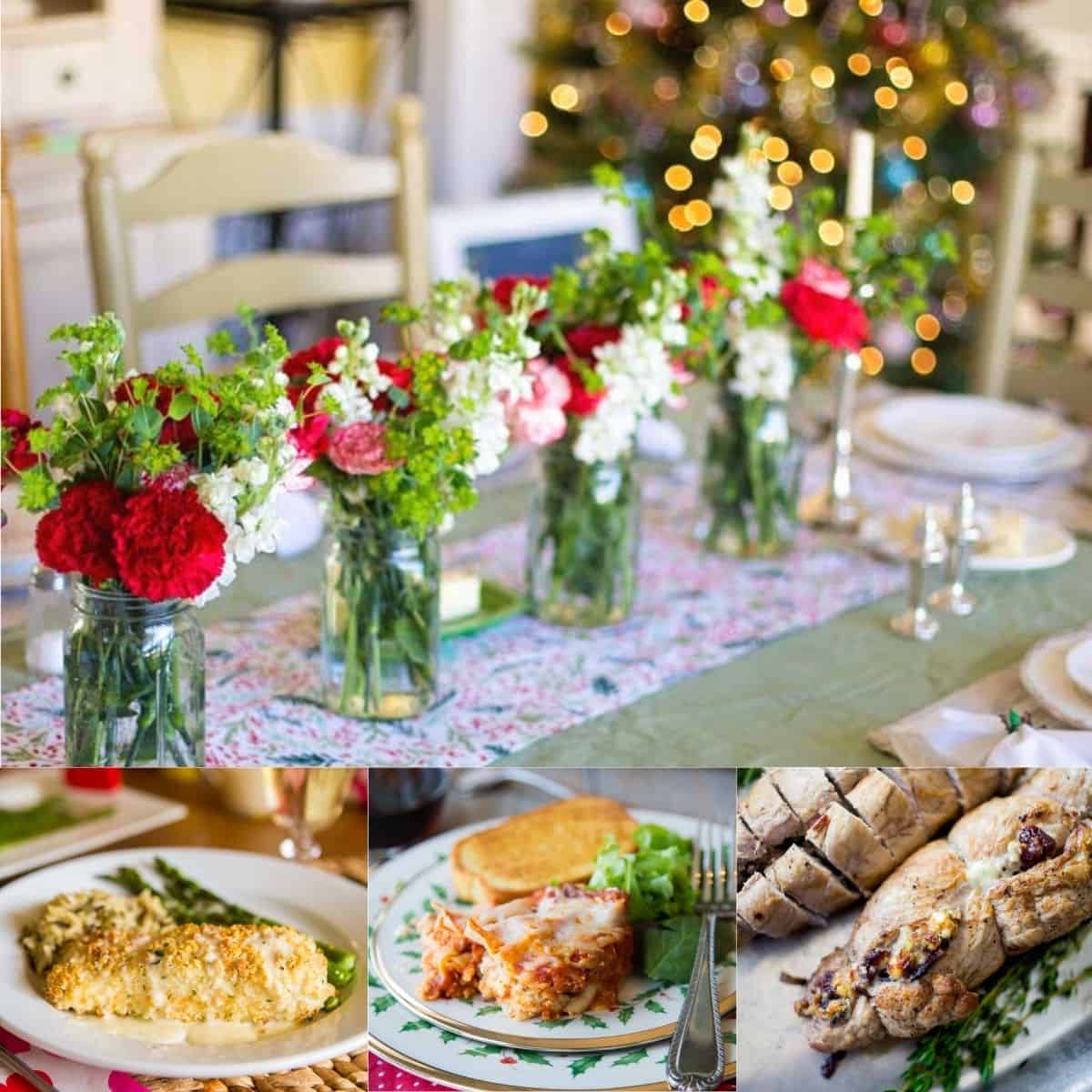 Planning your Christmas dinner menu doesn't need to be complicated.
To save you the time in matching main dishes and entrees, I'm sharing 16 completely organized Christmas menus that feature my very best make-ahead recipes for special occasions.
For Christmas Eve, we tend to do a more formal, fancy meal at the table with recipes that are easy to prep-ahead and just finish off after we walk in the door from Christmas Eve Mass.
Christmas Day tends to be more laid back and this year we're trying a slowcooker approach to the meal. I plan to dump everything into the Crockpot in the morning and get back to the living room to enjoy my family.
Whether your family approaches the holiday feast with an Open House style celebration or you've got picky eaters at the table, or you need a Christmas dinner for 2, there's a Christmas dinner menu to help you plan a meal everyone will love.
Bonus: Since they're easy, they'll get you out of the kitchen to be with your kids as much as possible!
Jump to:
Oh! And don't forget to set the cutest Christmas kids table, too. It's easier than you think.