Need a unique dip for your shrimp cocktail appetizer? Or, introduce kids to shrimp with a tray of different dipping sauces for shrimp to see which one they like best.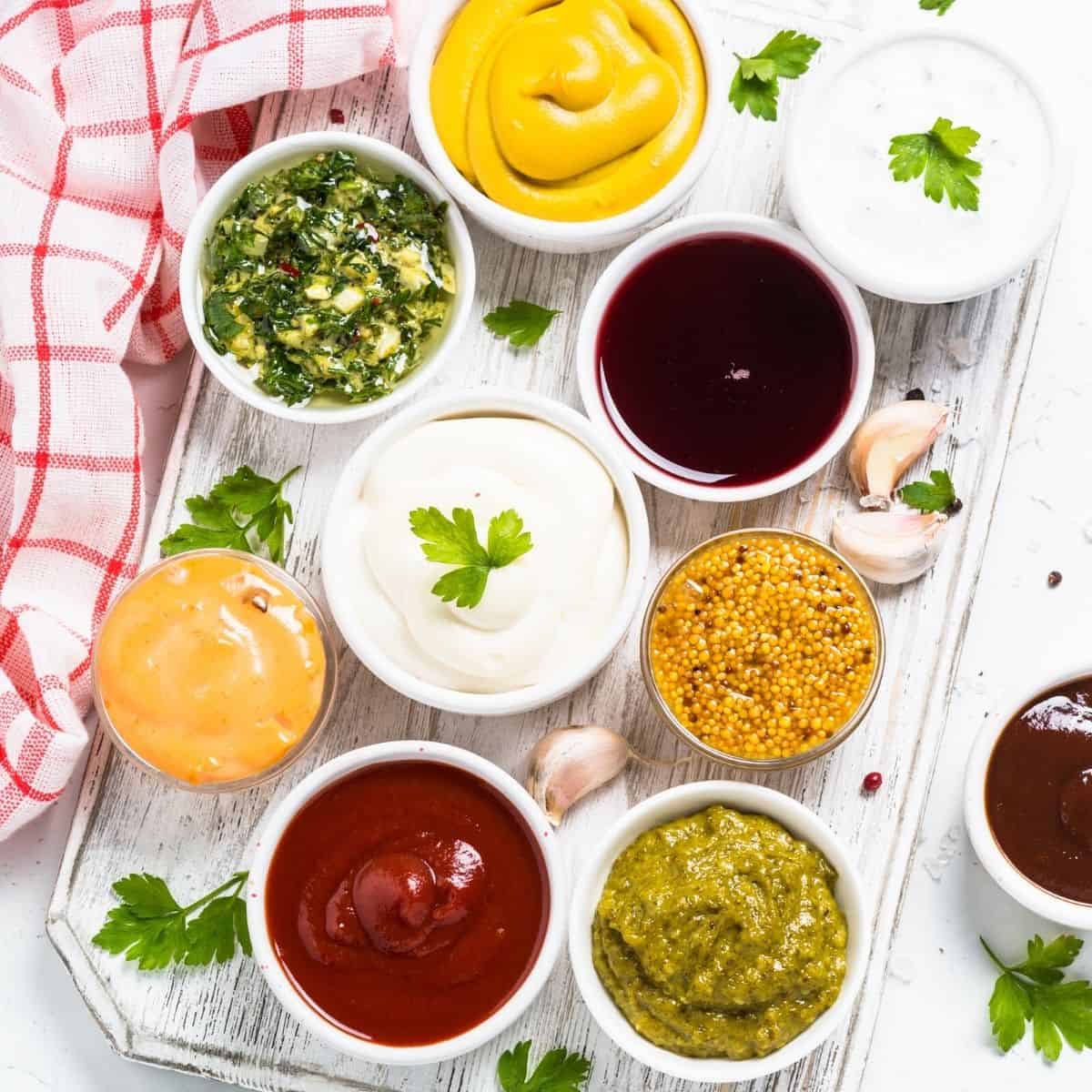 Do your kids like shrimp? My girls were both initially hesitant to try them but I used a few tried and true mommy tricks to coax them into trying them. Now roasted shrimp cocktail is one of the holiday appetizers they most look forward to having each year.
If your kids are new to shrimp, a fun way to get them to try a taste is to offer a little tray of dips for them to dunk the shrimp in. Make the game more about which dip is the tastiest so their attention is slightly distracted from the shrimp itself.
For the record, the Peanut will eat just about anything if there is mustard involved. Little Pea is obsessed with Chick-Fil-A sauce.
So whether you're looking for a fun way to introduce shrimp to your kids or a new twist on a classic shrimp cocktail, there's sure to be a dipping sauce on this list that works perfectly for you.
8 easy shrimp dipping sauce recipes your kids will love:

Step 1: Start with the perfect shrimp
Thaw them: If you're working with a bag of frozen shrimp, learn the best way to thaw frozen shrimp here.
Cook them: Then, once they are thawed, use this trick for perfectly roasted shrimp for your appetizer tray.
In a rush? You can use still-frozen shrimp with this easy boiled shrimp recipe in just THREE minutes!
Step 2: Pick your favorite shrimp sauce (or two!)
Homemade Remoulade:
My all-time favorite seafood dip is a spicy remoulade sauce. I've tried store-bought prepared ones and they never hold up to the deliciousness of a homemade version. I chose this particular recipe because it has ingredients you most likely have in your pantry right now.
Get the recipe here.
Spicy sandwich sauce:
Originally this recipe was used for making reuben sandwiches, but it would make an absolutely perfect dipping sauce for shrimp, too.
Get the recipe here.
Funked-up ketchup:
We all know that straight-up ketchup is likely to be most kids' preferred dipping sauce but I love this slight twist of a ketchup-mustard version.
Get the recipe here.
Jar of cocktail sauce:
I always have a spicy jar of cocktail sauce in our fridge, but you can find mild prepared ones at the store that are wonderful. If you feel called to make one from scratch, this is our favorite cocktail sauce:
Get the recipe here.
Garlic butter dipping sauce:
Fish is a conduit for butter. Period. Can you think of anything yummier than a garlic butter shrimp dipping sauce?? Me neither.
Get the recipe here.
Copycat Chick-Fil-A sauce:
And for the kids who are still totally skeptical about this fish business, serving up a dip they are more familiar with from their favorite fast-food chain definitely can't hurt. Though it was made for chicken, Chick-Fil-A sauce is a surprisingly awesome dip for fish. You can get the copycat recipe to make at home here.
Get the recipe here.
Cilantro dipping sauce:
Cilantro can be hit or miss with kids. If yours love it like I do, this cilantro sauce recipe is a great dip for spicy shrimp. Get the recipe here.
Chipotle Aoli:
Don't be intimidated, this is just a fancy name for flavored mayo. Plain mayo is not my favorite, but mix in chipotle powder, lime juice, fresh cilantro and other seasonings, and I'm sold! This would be perfect for topping a shrimp taco as well as a tasty shrimp dip. 
Get the recipe here.
Buffalo Sauce:
If you're looking for a little heat, buffalo sauce actually makes a fantastic dip for shrimp. Creamier than regular cocktail sauce, this homemade recipe takes just 5 minutes and 3 ingredients to make.
Get the recipe here.