Learn how to make the cutest Christmas kids table with simple holiday decorations you grab from around your house!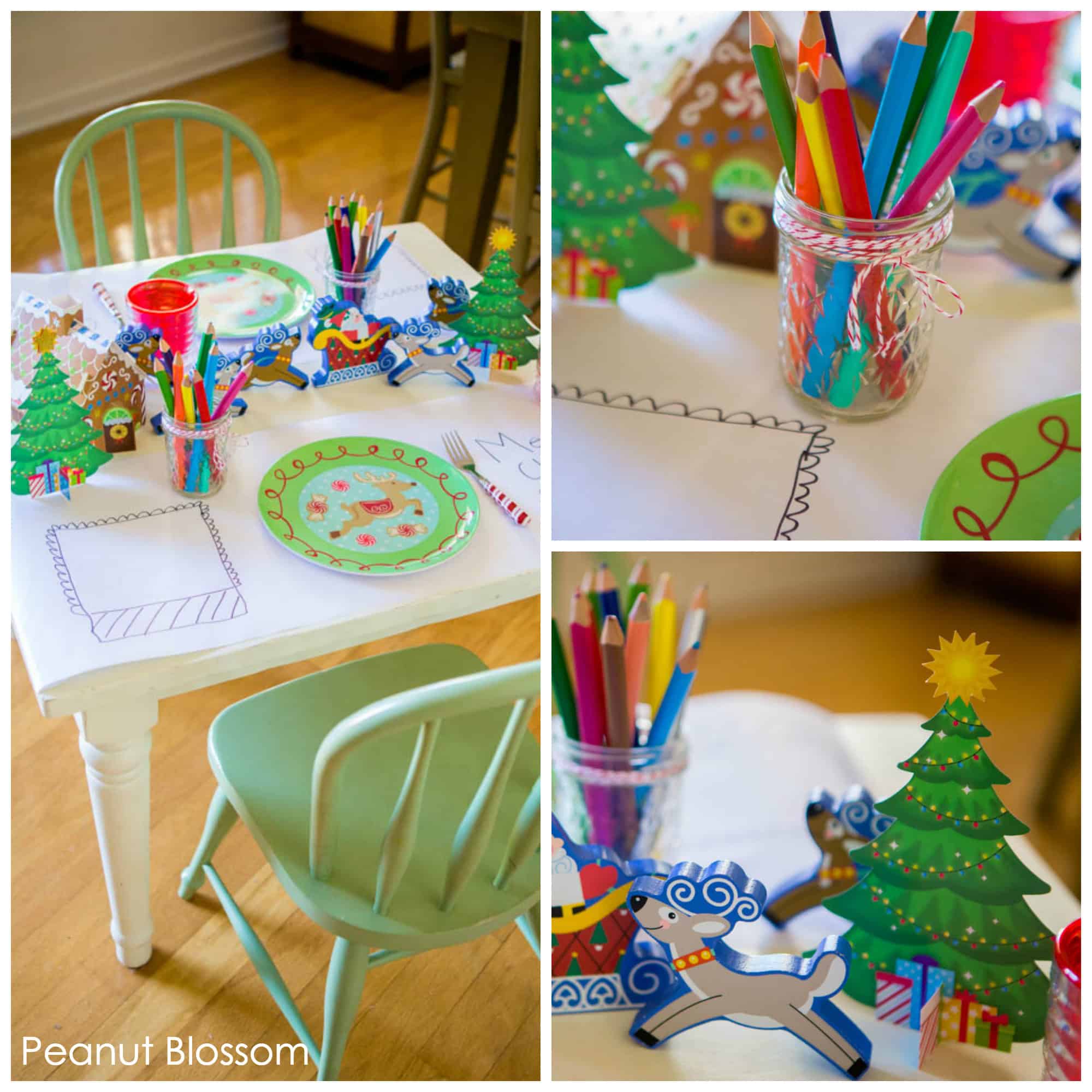 We are expecting a house full of family for Christmas and our normal dining room table just doesn't have enough room for everyone. I love pulling the kids' table right up next to the big adults' table at Christmas. It only takes a few extra minutes to set their table so it feels like an extra festive space to enjoy the meal.
Most of the things I use to decorate the Christmas kids table you likely already have sitting around your house! My favorite thing about this particular approach to setting their table is that it is filled with things that will keep them occupied and entertained during what is likely to be a much longer meal as the adults relax and enjoy their conversation.
4 Essentials for the Christmas Kids' Table:

If you've got kids, you are sure to have a variety of things handy to assemble a super-sweet holiday table for your kids to enjoy.
1. A big roll of white paper:
We have found a million uses for the Melissa & Doug rolls of white craft paper. My very favorite use for these handy rolls of paper is to line the top of the holiday table. I roll out a long piece of paper for each place setting. I took just a minute to add a personal doodle drawing frame next to each plate that invites the children to actually use the paper for coloring while they wait for dinner.
2. Mason jar filled with colored pencils or markers:
Tempt the kids to doodle and color with a simple jar of drawing tools at each place setting. I grabbed a jelly jar, tied it with a little bit of striped twine from my kitchen to make it festive, and added a few markers for each of the kids. The jars of pencils or markers are easy for the kids to share and pass, too.
3. Holiday-themed puzzle pieces and toys:
Go on a treasure hunt around the house and use the kids' toys to set the mood.
Spell out "Merry Christmas" with alphabet blocks
Line up cute festive puzzle pieces like these sweet chunky Santa puzzle pieces from Melissa & Doug
Arrange the kids' own festive craft projects like the glittery gingerbread houses
4. Festive kid-friendly plates:
We use the simple kid plates I picked up at Target over and over every year, but if you don't want to invest in and store reusable plates, you could always pick up cute festive paper ones at the party store! The kids love having a cheery plate for their setting that they don't have to worry about breaking.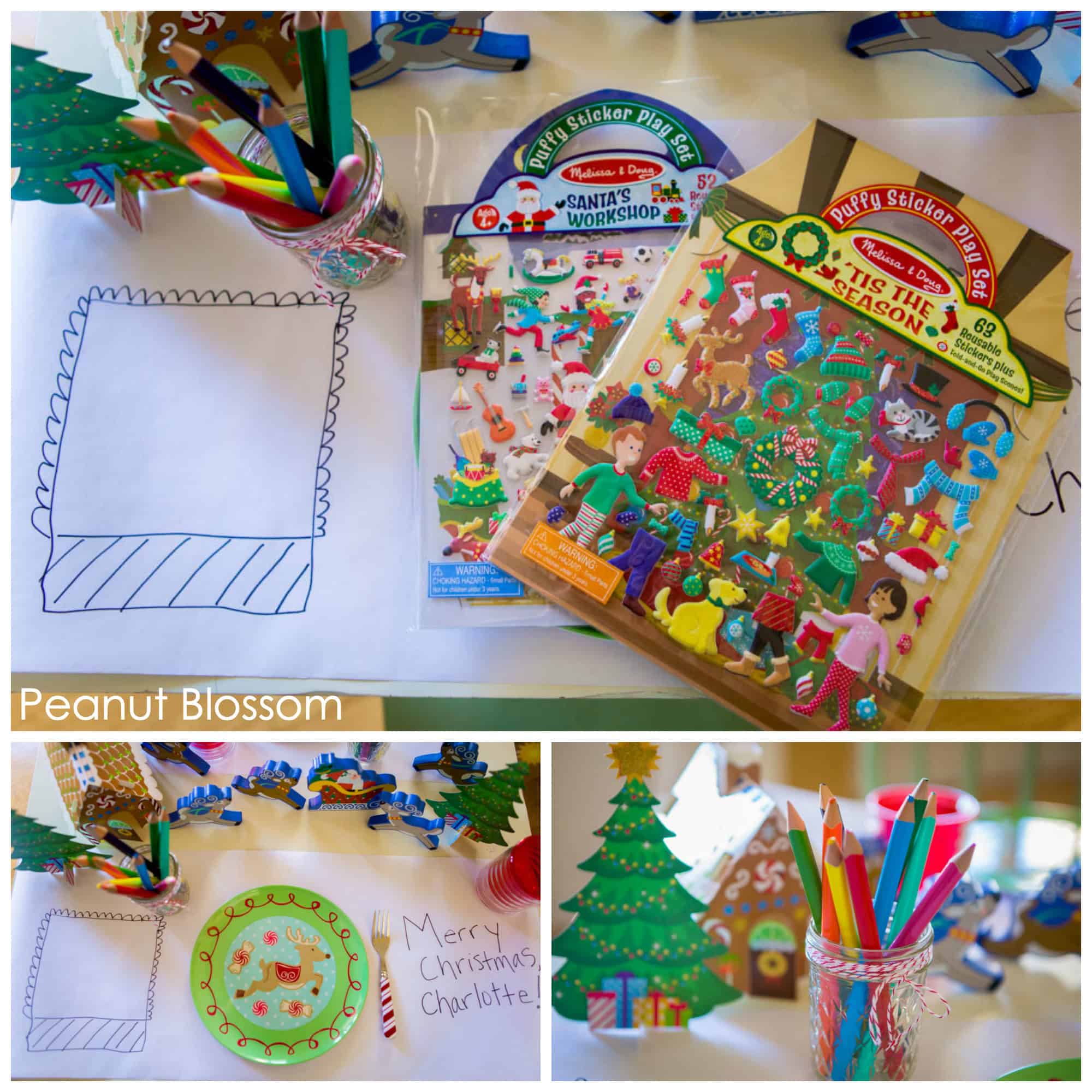 BONUS TRICK:
Pick up a set of the holiday puffy stickers from Melissa & Doug as a little pre- or post-dinner activity to buy some more time for yourself to visit with the other adults. Aren't they so cute??
In the end, your kids will love their very own Christmas kids table because it is a place that they helped create and decorate. These kinds of personal touches make lasting memories your kids will remember fondly.
More Christmas Traditions