This post is sponsored by Melissa & Doug. Peanut Blossom is proud to be a Melissa & Doug Blog Ambassador.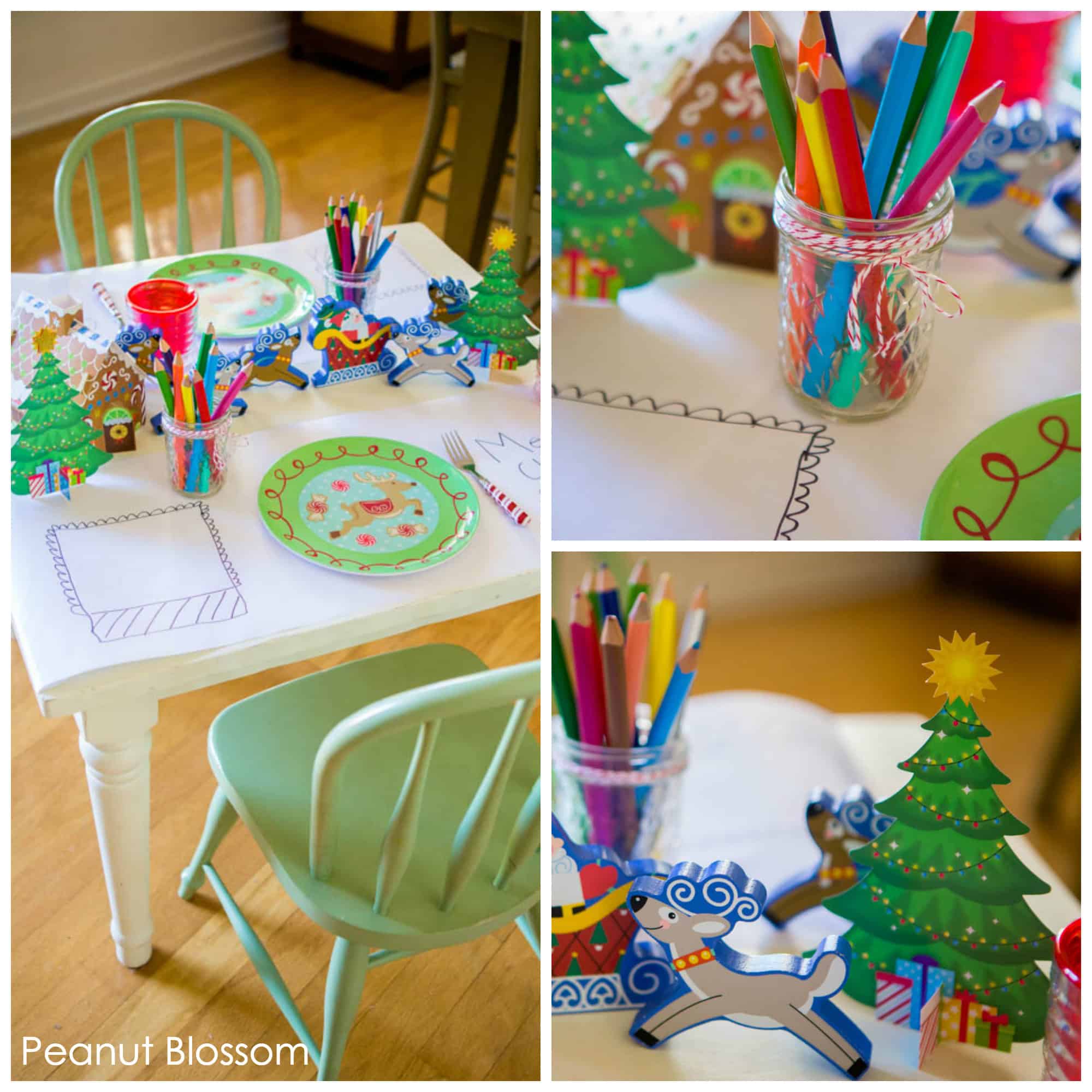 W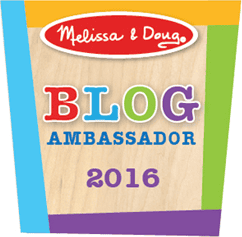 e are expecting a house full of family for Christmas and our normal dining room table just doesn't have enough room for everyone. I love pulling the kids table right up next to the big one at Christmas. It only takes a few extra minutes to set their table so it feels like an extra festive space to enjoy the meal.
Most of the things I use to decorate the Christmas kids table you likely already have sitting around your house! My favorite thing about this particular approach to setting their table is that it is filled with things that will keep them occupied and entertained during what is likely to be a much longer meal as the adults relax and enjoy their conversation.
4 things you already have for the cutest Christmas kids table decorations:

1. A big roll of white paper: We have found a million uses for the Melissa & Doug rolls of white craft paper. My very favorite is lining the holiday table. I roll out a long piece for each setting and then make sure to invite the children to actually use it with a simple black doodle to get them started.
2. Mason jar filled with colored pencils or markers: The triangular shaped markers from Melissa & Doug won't roll off the table but it's nice to have a neat spot to store them. It also makes sharing colors extra easy if the jars need to be passed.
3. Holiday themed puzzle pieces and toys: You can spell out "Merry Christmas" with alphabet blocks or line up cute festive puzzle pieces. I used our sweet chunky Santa puzzle pieces along with the glittery gingerbread houses the girls did earlier for a craft activity.
4. Festive plates: We use our melamine ones over and over, but in a pinch just use cute festive paper ones! The kids won't mind.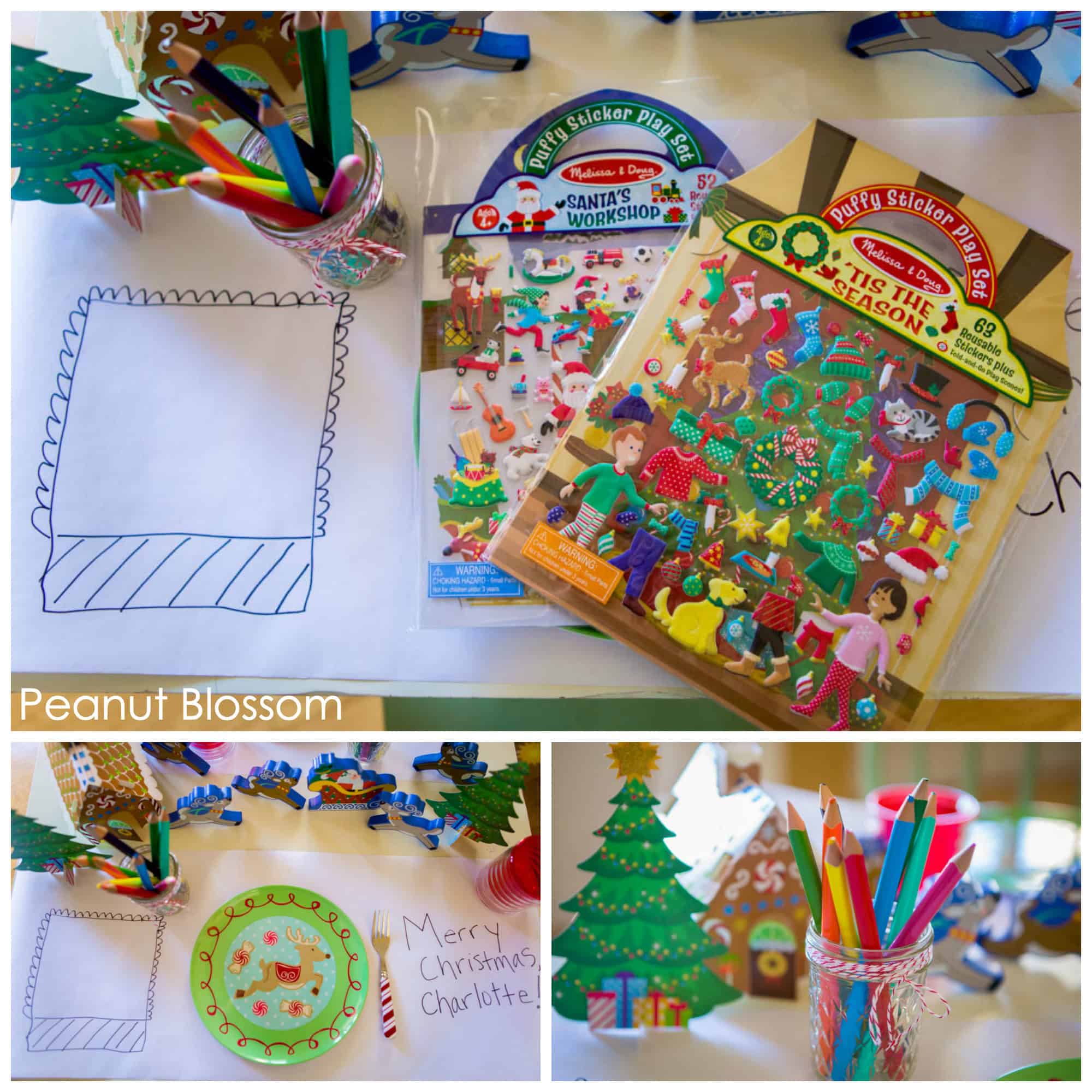 BONUS TRICK: Pick up a set of the holiday puffy stickers from Melissa & Doug as a little pre- or post-dinner activity to buy some more time for yourself. Aren't they so cute??
In the end, the Christmas kids table becomes a place that they helped create and decorate.
If you loved this post, be sure to check out my ideas for non-candy based Advent calendars for kids, too!