The best kids nativity sets can handle rough play AND are still welcome Christmas decorations in your home. From handmade Nativity sets for daily play to elegant but unbreakable sets for a First Christmas gift, these Advent scenes are an essential part of the Christmas season.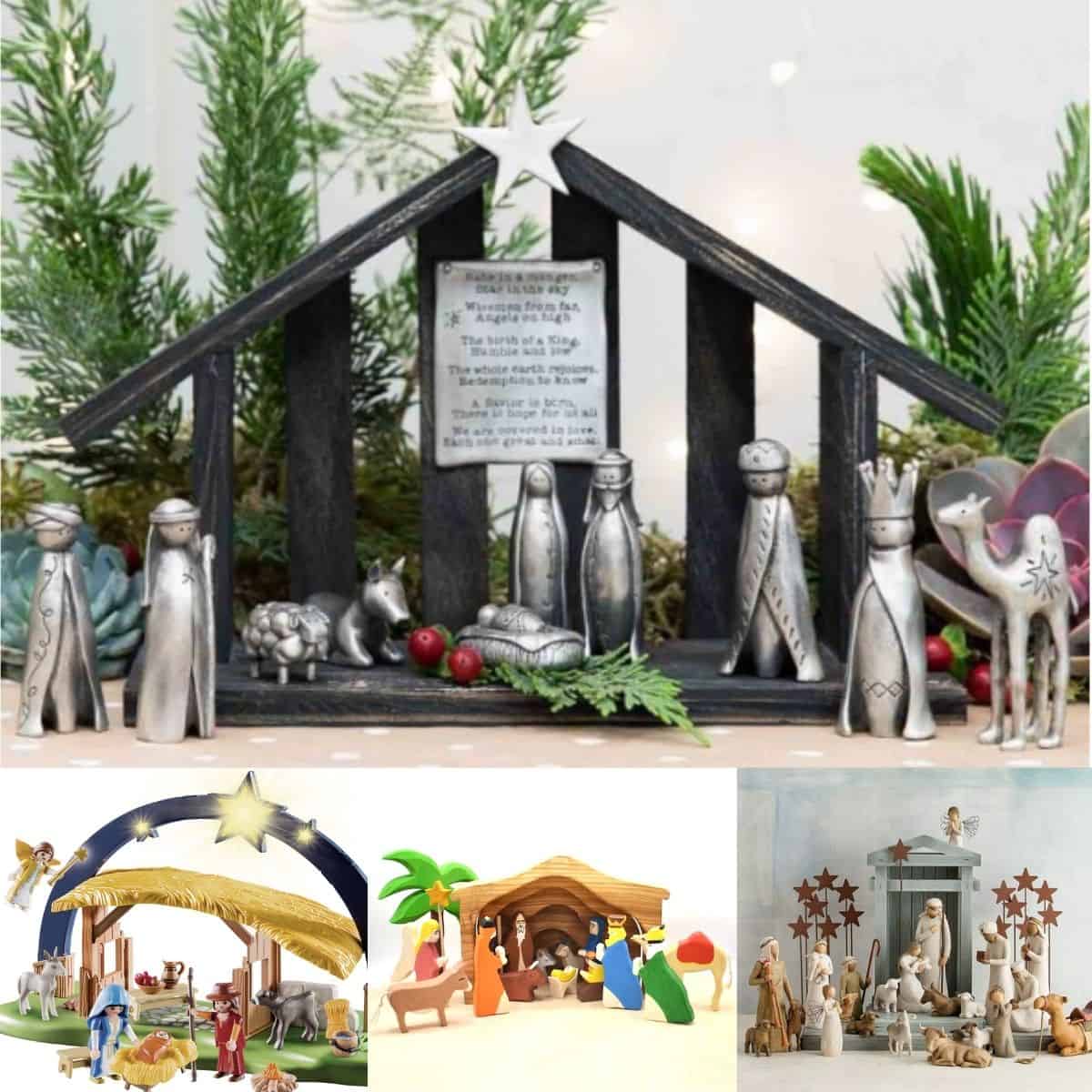 One of the first things I bought as a new parent for our baby's first Christmas was a kid-friendly Nativity scene she could play with.
That kids Nativity set survived both my active toddlers who loved and played with it daily all Christmas season long.
Now my teens still arrange the beloved Nativity set as part of our annual Christmas decorations.
When my girls were small, options were more limited as far as a kids Nativity set. Now, there is a wide array of simply stunning options for new parents to pick from.
If I could do it over, I personally would definitely splurge on the first in the list and invite grandparents or special aunts & uncles to help add on all the extra figurines.
It is the perfect Nativity set that could grow with your kids and become a cherished family heirloom.
But don't be discouraged by the first few more expensive sets. I've also listed several more budget-friendly Nativity sets for your kids that are sure to meet your expectations.
More Advent Traditions