Advent calendars with no candy can still be a ton of festive fun. Mix and match these fun Advent calendar fillers for the perfect Christmas season.
Counting down the days to Christmas turns me into a kid again. The Advent calendar tradition was one of my very favorite parts of the Christmas season when I was little and is one that I love sharing with my own kids.
Years ago, I personalized my wooden door style calendar to make it fit with our home decor. I get giddy bringing it out each time.
I knew right off the bat that I didn't want to fill it with too much chocolate or candy. The kids are bombarded with sweets during this time of year and I love to experiment with some non-candy Advent calendar options too.
If you look at the calendar, our model has 5 rows of 5 doors. I put one small chocolate in the door at the end of each row and fill the remaining doors with little surprises.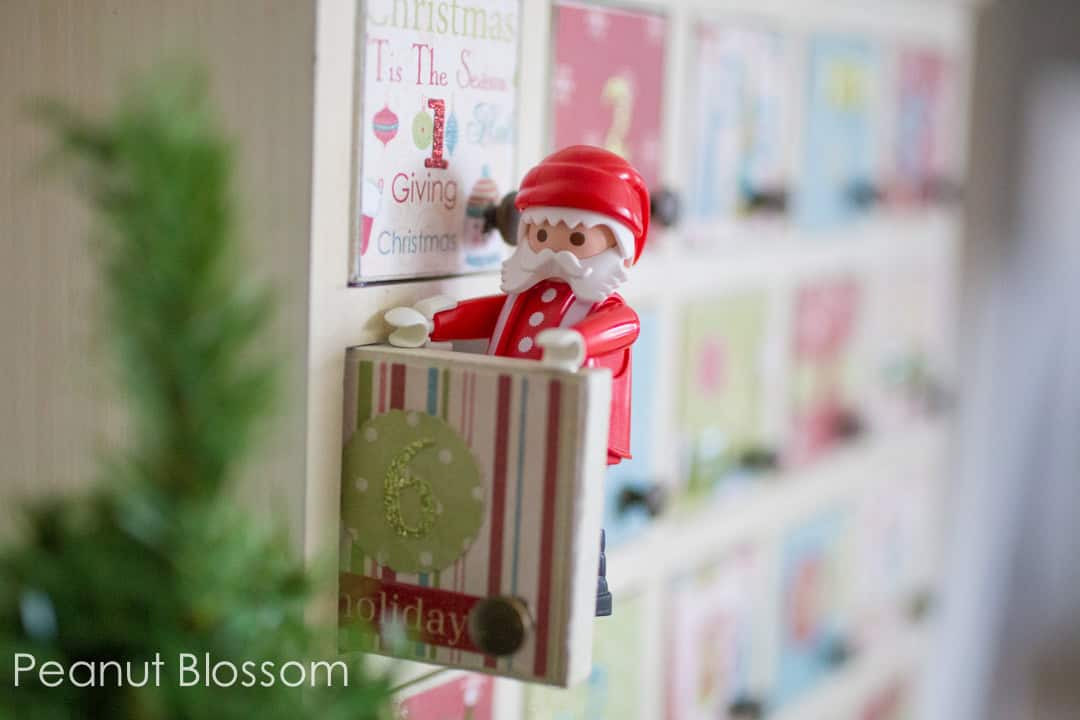 This year I'm adding this adorable magnetic tree with ornaments calendar to our rotation too. Little Pea is obsessed with the glittery ornament magnets and couldn't keep her hands off of it when I was trying to take pictures for you!
After having some hits and misses, today I want to share my favorite goodies for filling the calendar.
Some are reusable from year to year and some are more disposable.
I've mixed and matched a few of them every year to be able to finally fill up all 25 doors.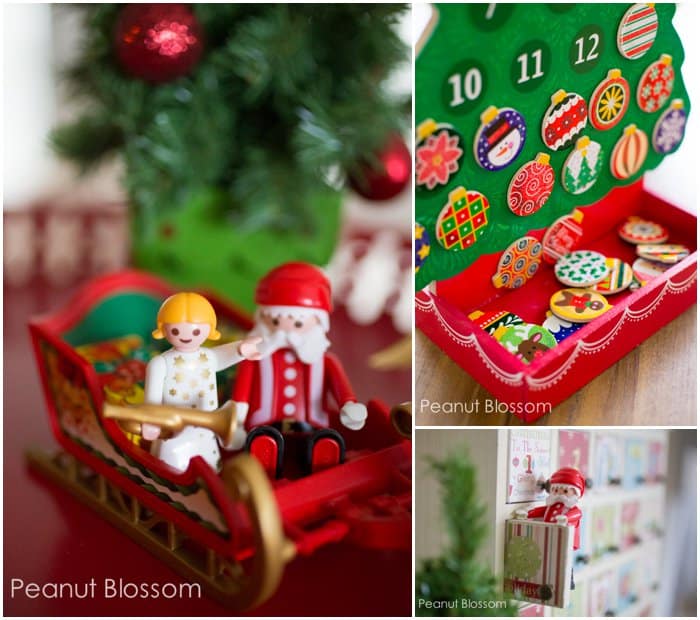 1. Playmobil Christmas Sets
Playmobil actually sells official Advent calendars in multiple themes like Santa's Workshop.
But I like to buy the bigger sets and break them down myself. That way I can control which pieces land on which days or mix and match it with some other treats.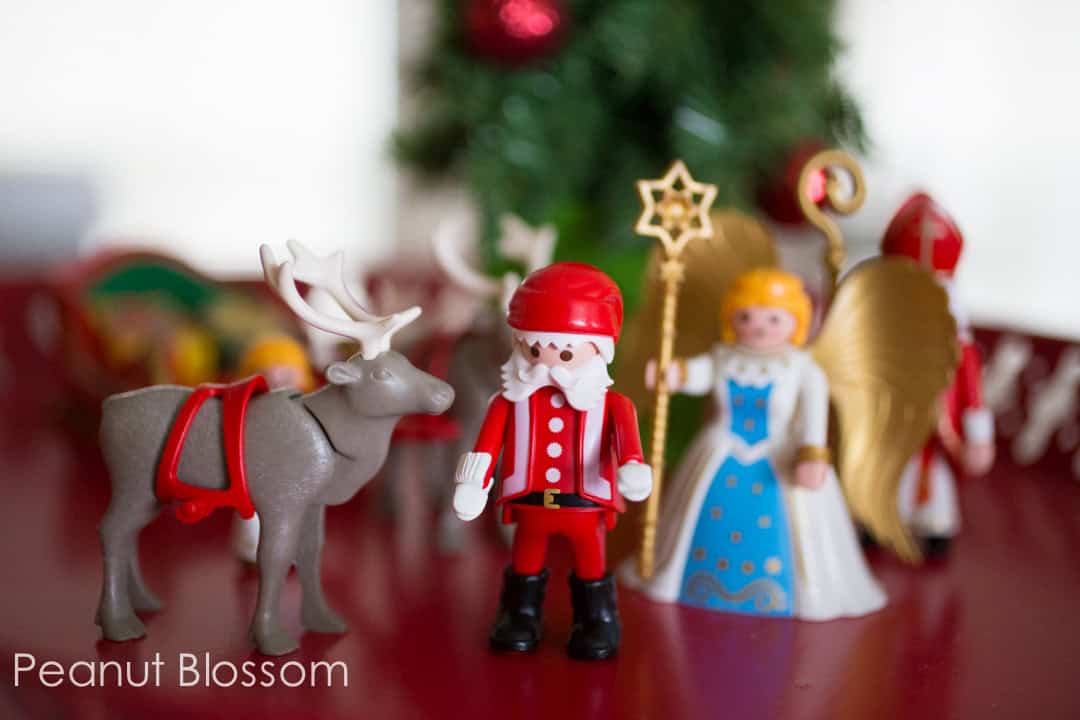 2. Lego Christmas Sets:
Lego has official Advent calendars, too. But in my opinion, the options for each day are not very exciting.
Once I'm less worried about Little Pea losing all the tiny pieces, I'd love to get a Santa's Workshop style set and break it down for building over the course of the month.
3. Shrinky Dinks:
Last year I filled it with these festive Santa's Workshop Shrinky Dinks. The girls would color a few small pieces each day and then we'd bake them off in batches over the weekend. It was a super fun way to string the activity out over the course of the month.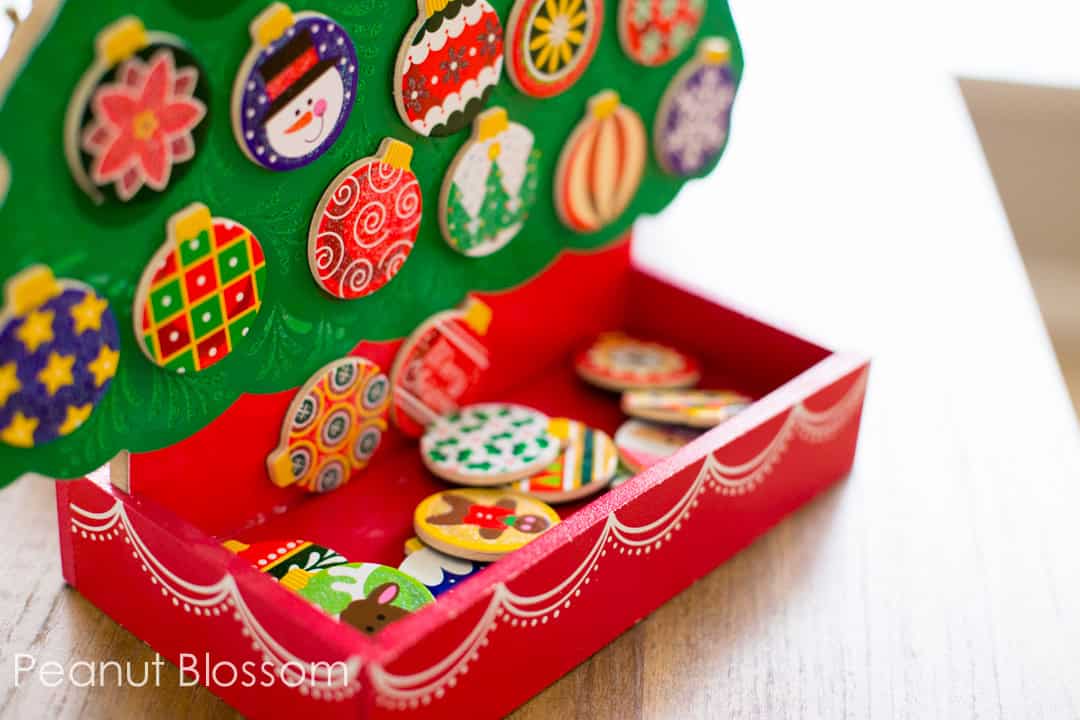 4. Decorate a Christmas Tree Stickers:
Before the kids were old enough to write, we would decorate a sticker Christmas tree for Santa and I filled each day of the calendar with a few ornament stickers to add to their tree. Very similar to the magnetic version I have for us this year.
5. Quality Over Quantity Treats:
I found this adorable chocolate reindeer & Santa set the first year and it has been our tradition to use it for the calendar every year since.
I put one reindeer behind the door at the end of each row and the Santa arrives on Christmas morning in door #25. I grab it in the holiday section at Target.

P.S. If you don't have your own wooden door calendar to use, check out these adorable and easy presentations you could pull together yourself:
Use toilet paper rolls like this. (Not even in English but the photos are awesome.)